This post may contain affiliate links. Affiliate links come at no extra cost to you. These links allow me to share the products I authentically recommend (and use) and support Live Simply by receiving a small commission.
A Note From Kristin
I'm so excited to introduce another amazing blogger joining the Live Simply Creative Team, Kimberly from Turning it Home. Kimberly has an amazing talent for organizing, creating, thrifting, and beautifying just about anything. I'm thrilled to learn from Kimberly as she shares simple DIYs and home projects to simplify, organize, and beautify the home in practical ways. Check out Kimberly's author-box (at the bottom of this post) to learn more about her blog and life.
I don't know about you but I rarely get excited about cleaning.
I used to look forward to trying out a new homemade cleaner recipe (like Kristin's) but that excitement eventually faded away and cleaning became just another mundane task. Although these spray bottles may not cause any additional enthusiasm towards cleaning, they are pretty to look at. That has to count for something, right?

Speaking of pretty spray bottles, let's talk about glass bottles.
You can find some on Amazon but they can be rather pricey. A great alternative is a glass vinegar bottle found at the grocery store. To make DIY spray bottles, I used two white vinegar bottles and one larger apple cider vinegar bottle. Of course, you'll have to remove the sticky residue off of the bottle before painting. I found that smearing olive oil over the adhesive and allowing it to sit for a few hours works like a charm.
Most standard sized spray nozzles fit on vinegar bottles. I picked up three cleaner bottles from the dollar store and thoroughly rinsed the nozzles under water. Other options include: asking a friend to save her spray nozzles (and then converting her over to homemade cleaners) or reusing old spray nozzles you may have around the house, just thoroughly wash each nozzle before using.  I also trimmed the nozzle tube to size in order to appropriately fit into the glass spray bottles.
With that said, are you ready to make some pretty spray bottles to add some color to your cleaning routine?
Painted Spray Bottles
Ingredients
1 glass spray bottle or vinegar bottle with labels removed, see tips in post above
1 spray bottle nozzle see tips in post above
1 roll painters tape
1 piece packaging paper or newspaper
1 can spray paint I used both satin and glossy finish
Instructions
Prepare your bottles for spray painting by wrapping one layer of painters tape around the bottle at the desired height. Seal the painters tape tightly by pressing firmly around the perimeter.

Next, cut a piece of packaging paper or newspaper big enough to fit around the perimeter of your bottle and long enough to cover the neck with some to spare. Tape this over the first layer of tape, again making sure to seal the painters tape by firmly pressing it down.

Now comes the fun part: painting! Since I'm super professional (note the sarcasm), I stuck some sticks into the ground and hung my bottles upside down on those in order to spray paint them. See the picture above for a visual. Spray painting is best done outside on a non-breezy day. Trust me, that last part is important. My car's slightly white haze is evidence to that. To get the best results from spray paint, apply thin layers in a side-to-side motion, beginning and finishing off of the object. This prevents blobs of spray paints and dreaded drips.

Once you are done spray-painting (my bottles took three thin coats), allow the paint to fully cure for at least 24 hours in a well-ventilated area.

Finally, remove the tape and attach the nozzles.
Tips to Remember:
1. Reuse: Reuse glass vinegar bottles. To remove the glue simply smear olive oil over the adhesive and allow the bottle to sit for a few hours. Wipe the adhesive and olive oil from the bottle and a pretty new bottle awaits.
2. Spray it: Most standard sized spray nozzles fit on vinegar bottles. Simply trim the nozzle tube to size in order to appropriately fit into the glass spray bottles.
Now you can fill the bottles with your favorite cleaner and get to scrubbing!
Kristin's Note: I'm planning to fill my spray bottles with my homemade surface cleaner, glass and mirror cleaner, and laundry soap (for a stain removal spray.)
 More DIYs You May Like:
If you make this recipe, be sure to snap a photo and hashtag it #LIVESIMPLYBLOG. I'd love to see what you make!
My Free Crash Courses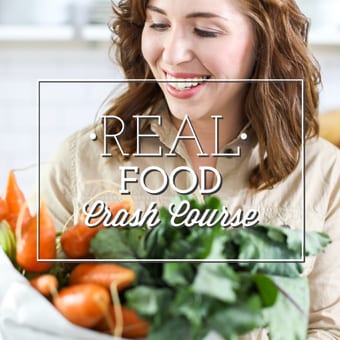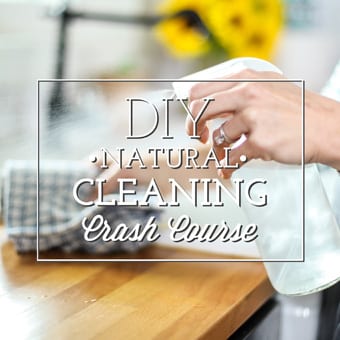 Subscribe to download the Courses