This post may contain affiliate links. Affiliate links come at no extra cost to you. These links allow me to share the products I authentically recommend (and use) and support Live Simply by receiving a small commission.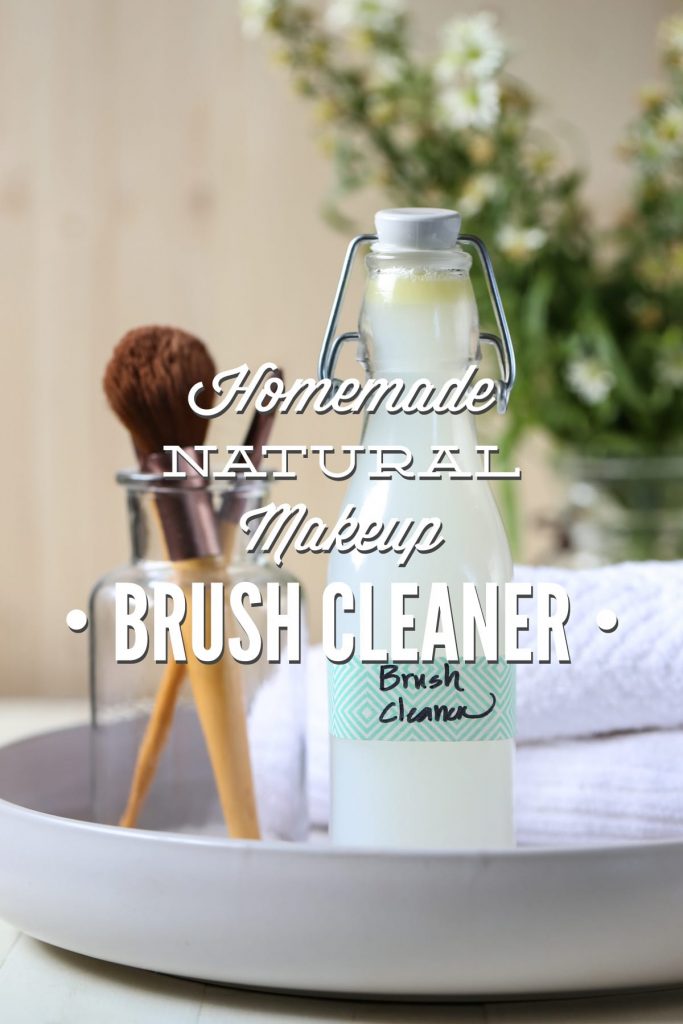 Confession: I've been making a big beauty mistake and didn't even know it.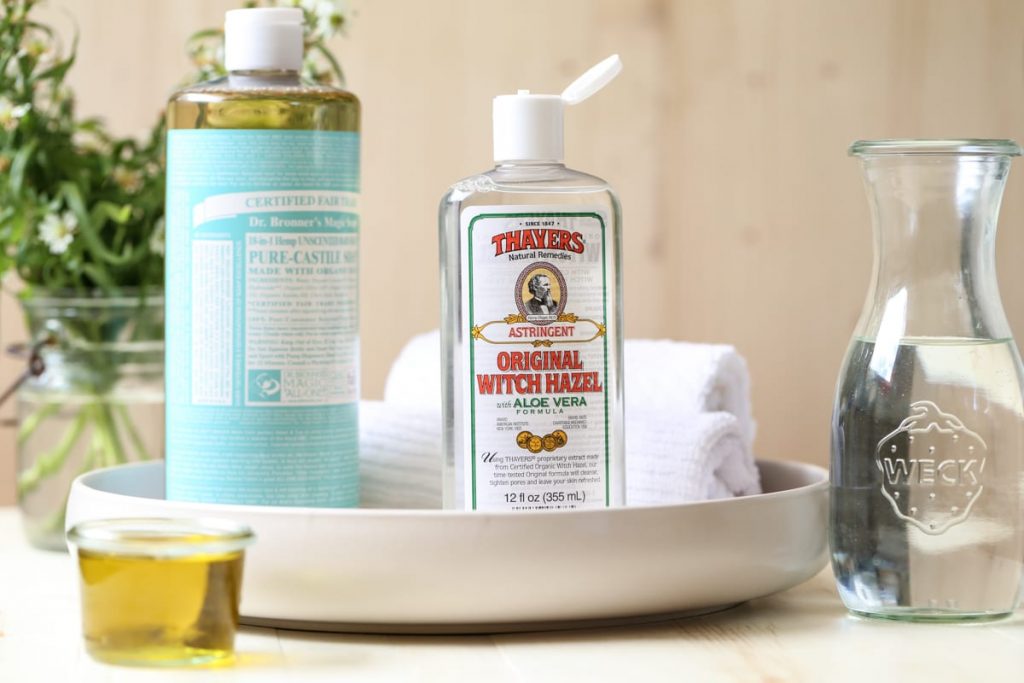 Last month, while visiting one of my favorite natural shops (essential oils, herbs, organic makeup–it's a "crunchy mama" utopia) I overheard the herbalist on duty talking to a fellow customer about breakouts–the little unwanted guests that randomly pop-up on the face. The conversation instantly caught my attention. I quickly and very politely jumped in, "I'm not sure why my skin still breaks out at the most random moments. My diet is super clean, I drink a ton of water and make my own homemade products. Any tips?" The herbalist looked at me and asked a simple, yet skin-changing question, "Do you clean your makeup brushes?"
Lightbulb moment!
I'm embarrassed to admit that I'd never thought about cleaning my makeup brushes. Big mistake.  As it turns out, cleaning makeup brushes is a pretty important task that can prevent bacteria from spreading on the skin.
Bacteria = breakouts.
Breakouts = makeup brush contamination.
Makeup brush contamination = more breakouts.
It's a nasty cycle.
My search for the ultimate brush cleaner began.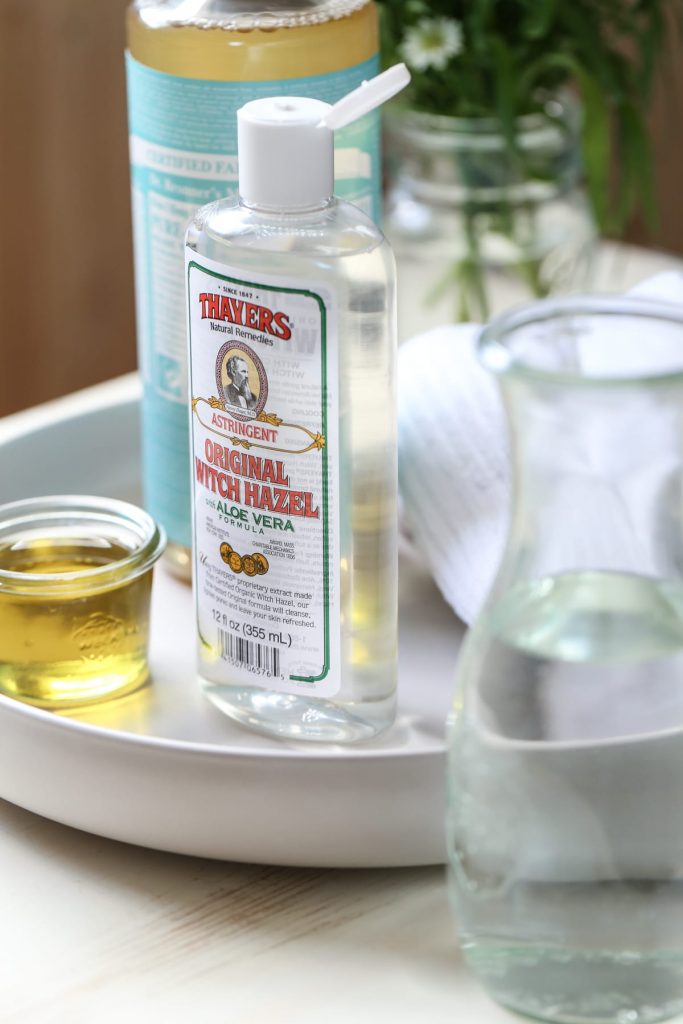 There are a number of store-bought brush cleaner options, and there are also a number of DIY tutorials on Pinterest. Most of the ingredients used in both the store-bought and "homemade" versions are far from natural, in my opinion. I decided to create my own homemade brush cleaner. Take that Pinterest– PS: I still love you! With a few basic ingredients, which I already had on hand for DIY beauty products, I was able to easily whip up a natural solution.
The moment of truth came as I dipped my foundation powder brush into the solution. You guys, the resulting liquid was disgusting–oil, dirt, months worth of makeup! To say that I'm now a brush cleaning advocate is an understatement.  Trust me, just try it once–dip your makeup brush in a few simple ingredients–your beauty routine will forever be changed.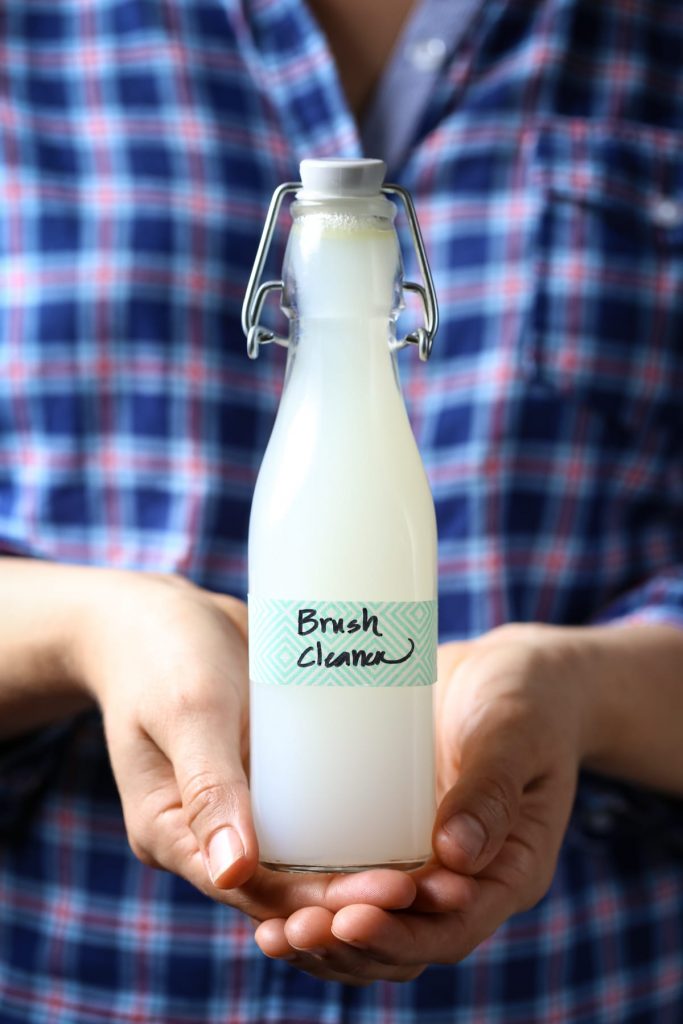 From what I've read, most makeup professionals recommend cleaning brushes daily, particularly the ones used for foundation and blush. Daily feels a bit overwhelming and far from "simple," so I'm practicing a twice a week system. Baby steps! Some cleaning at this point is much better than no cleaning at all. I'm now going on four weeks of this routine. My makeup brushes are incredibly soft and my skin feels clean. Bottom line: Do it! Clean your brushes. ASAP.
My homemade brush cleaner recipe works for any cleaning schedule since it makes enough solution for soaking sessions (my preferred method of cleaning) or daily spraying. Whichever method you choose, go with something that's doable for you.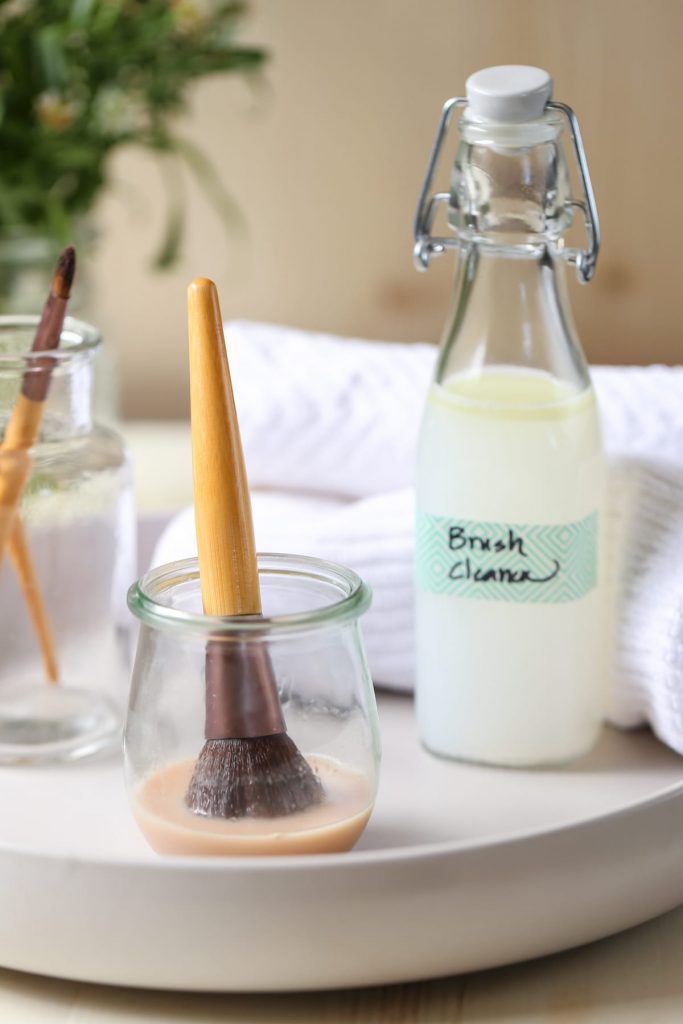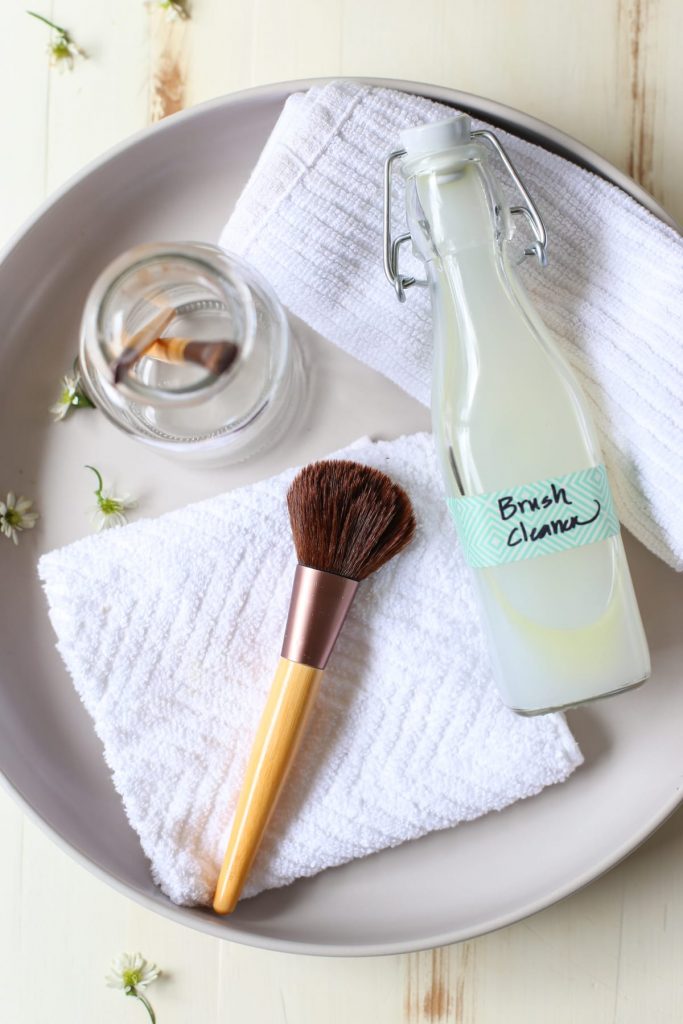 Happy Cleaning!
Homemade Natural Makeup Brush Cleaner
Instructions
In a bottle or mason jar, combine all the ingredients in the order listed (the recipe). Shake the bottle.
Recipe Notes
The "where to buy" links provide links to the actual products I use. As always, I recommend shopping around online and at local stores for the best prices and products you love. Find my favorite DIY ingredients and tools, here.
When you introduce water into a product without a preservative you always run the risk of introducing bacteria, so use water-based products quickly.
More DIYs You May Like:
DIY 2-Ingredient Makeup Remover (Without Coconut Oil)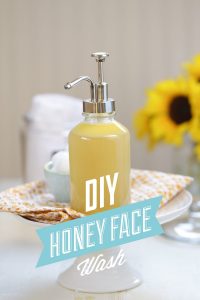 If you make this recipe, be sure to snap a photo and hashtag it #LIVESIMPLYBLOG. I'd love to see what you make!
My Free Crash Courses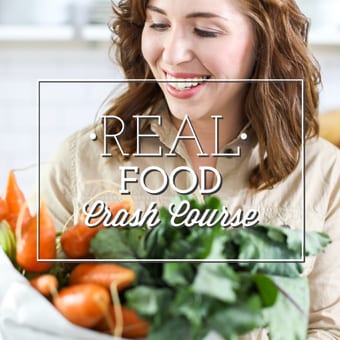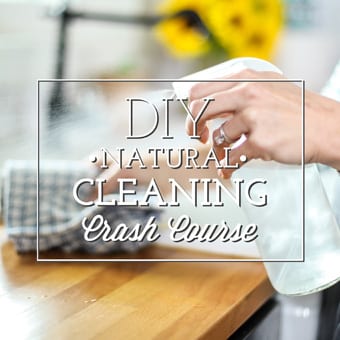 Subscribe to download the Courses