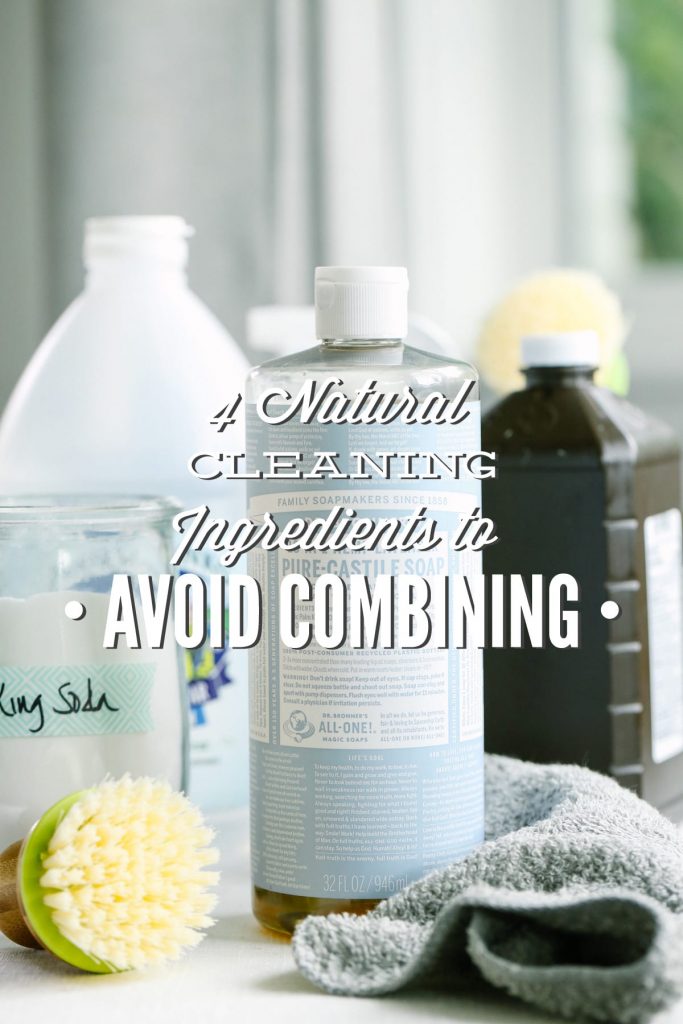 While homemade cleaning products are family-friendly and safe to use in a home, there are a few precautions that need to be taken when combining ingredients and using a homemade cleaner. Just because ingredients are natural doesn't mean they can or should be used on every surface in your home, or can be mixed with other homemade cleaners or ingredients. Let's take a look at a few of the precautions I recommend taking when making homemade cleaners:
1. Water Safety: Distilled (sold in stores) or boiled and cooled water is best to use for long-term products. This process removes contaminants. Tap water should be boiled for 15 minutes. Clean tap water is okay for short-term use products.
2. Use Your Senses: If you ever notice a slime or an unusual odor in a bottle filled with homemade cleaner (or any product, whether homemade or store-bought) toss the cleaner and make a new batch.
3. Label Products: Always label a product that you plan to store for later with the product name and date. A simple label can be made with tape or writing with a permanent marker on glass spray bottles and containers.
4. Use Clean Tools: Always use clean spray bottles, containers, and/or mixing tools when making homemade cleaners. Bacteria is usually introduced into homemade products when the handling materials haven't been properly cleaned.
5. Always Spot Test: With any cleaner that's applied to a special surface, always spot test. This applies to both store-bought cleaners and homemade solutions. For cleaners that are used on special surfaces, like floors, wood, or counter-tops, I recommend first spot testing in a small, inconspicuous area.
6. Avoid Mixing Certain Natural Ingredients: Even though the ingredients used to make homemade cleaning products are safe, there are a few ingredients that shouldn't be mixed together due to chemical reactions. Since there are many recipes all over Pinterest and the internet, many of which contain ingredients that don't "play" well together, it's important to understand the basic chemistry (without boring chemistry language, sorry science lovers) of why some ingredients shouldn't be combined when making homemade products.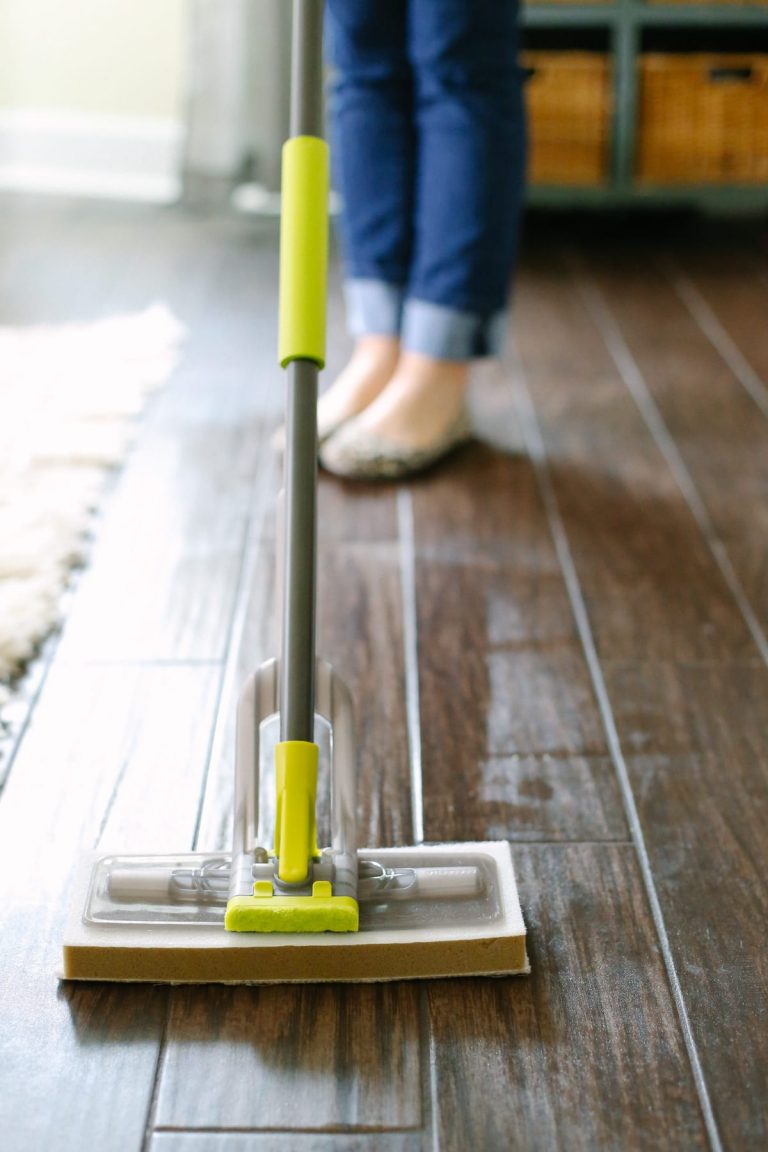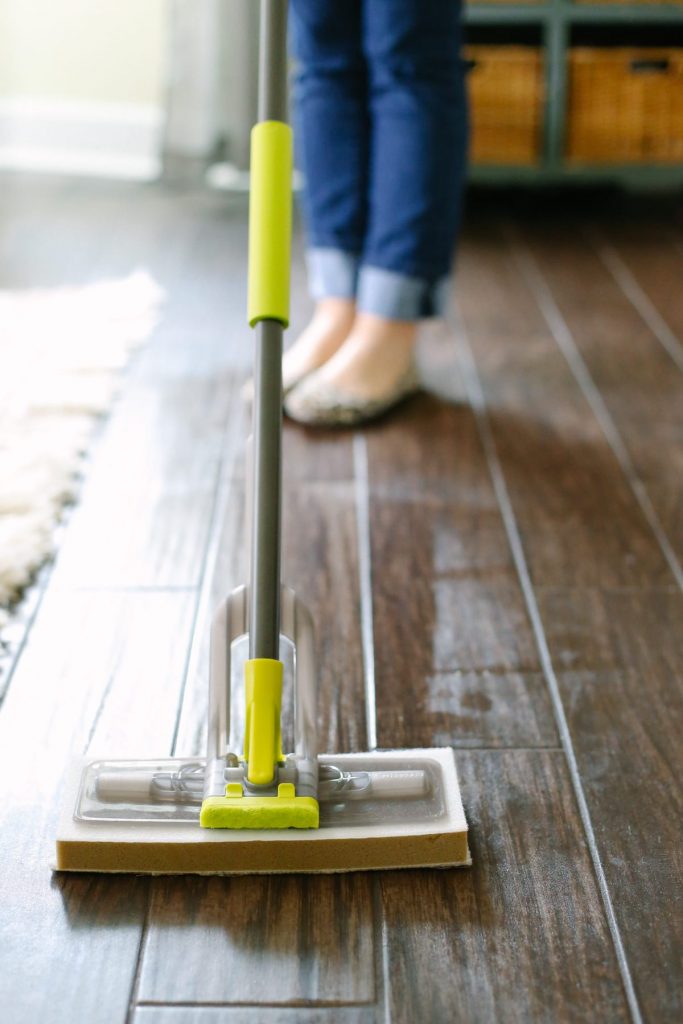 Natural Cleaning Ingredients to Avoid Combining
Let's take a detailed look at four natural ingredients with combination issues. Each ingredient can be safely combined with other ingredients; there are just three notorious combos, using four different products (baking soda, hydrogen peroxide, vinegar, and castile soap) which should be avoided due to chemical reactions.
You may notice that in each ingredient combination (below) one major ingredient plays the role of the trouble-maker: vinegar! Vinegar is like the family member or friend who doesn't get along with everyone, and always creates drama with specific people. We don't know anyone like that, right?! Just an example, my friend.
Vinegar gets along with many natural ingredients, but when it comes to hydrogen peroxide, castile soap, and baking soda, she just doesn't want to play nice. And when we ask her to play nice, she always makes a scene and creates drama (AKA: a chemical reaction). What a drama queen!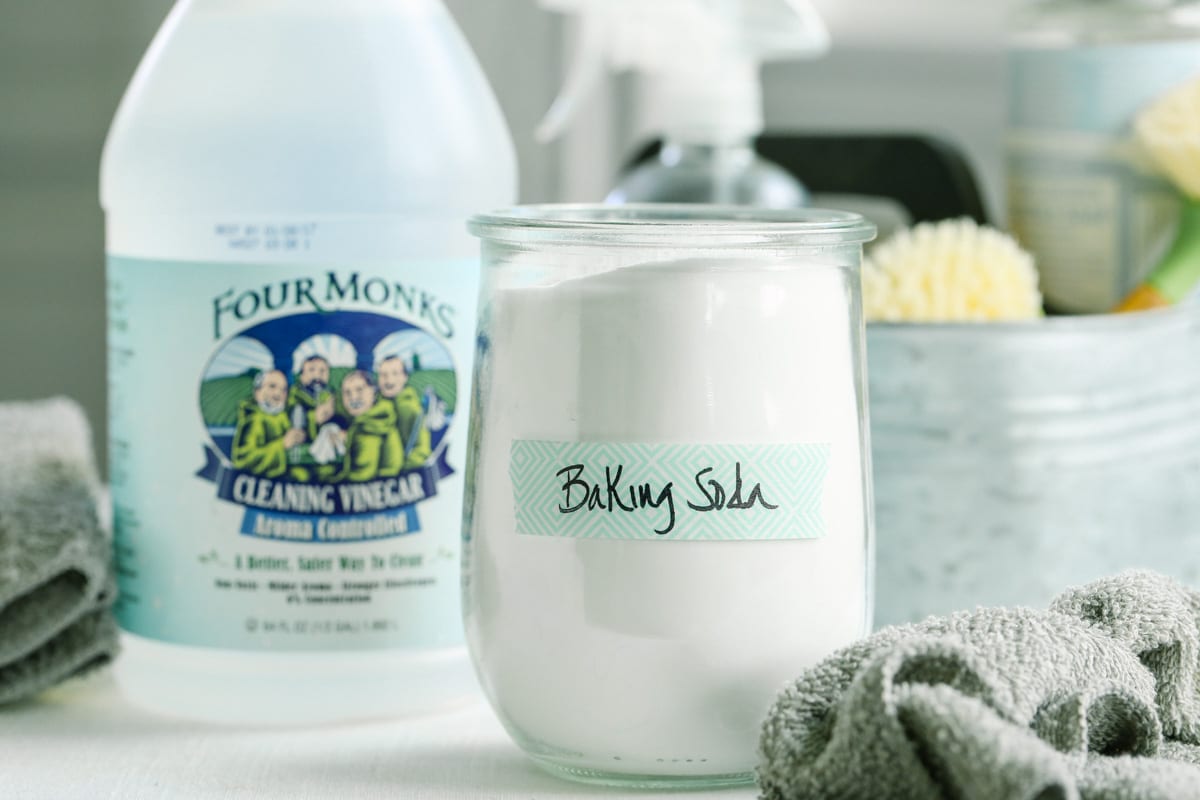 Combination 1: Vinegar + Baking Soda
This combo is common in recipes on the web and even some cleaning books. When combined, vinegar (an acid) and baking soda (a base) fizz (the reaction) and cancel each other out, which is an awesome science experiment for the kiddos. This fizz is caused by a chemical reaction, resulting in basically salty water which neutralizes the cleaning power of both ingredients. Now, salt is used in some of my favorite cleaning recipes, so I'm not saying salt is bad. If you want salt water come visit my family in Florida, just don't mix vinegar and baking soda with the hope of making an awesome cleaner.
Baking soda and vinegar can help unclog a drain, but my guess is that their effectiveness is more about the chemical reaction that occurs when the ingredients are poured down the drain.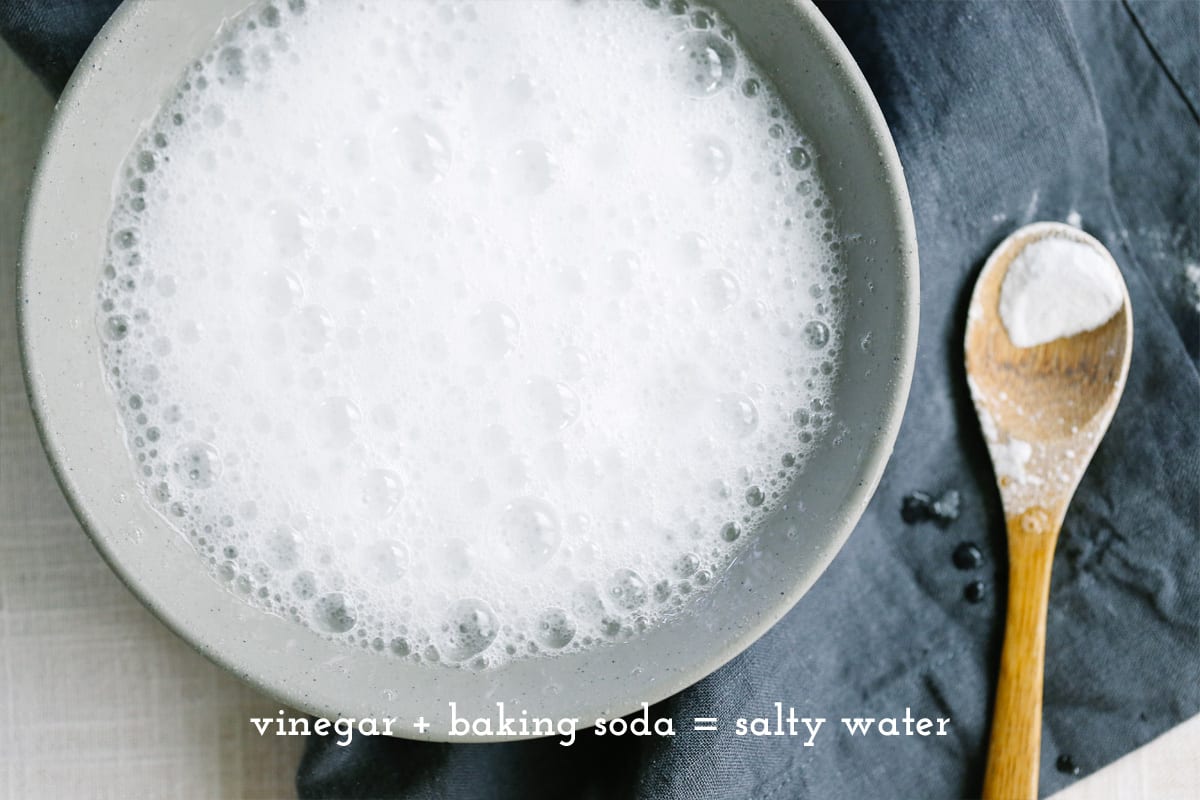 Alternative:
Baking soda and vinegar are wonderful cleaning or disinfecting ingredients, so they may be used back to back when cleaning, just don't combine them into one cleaner.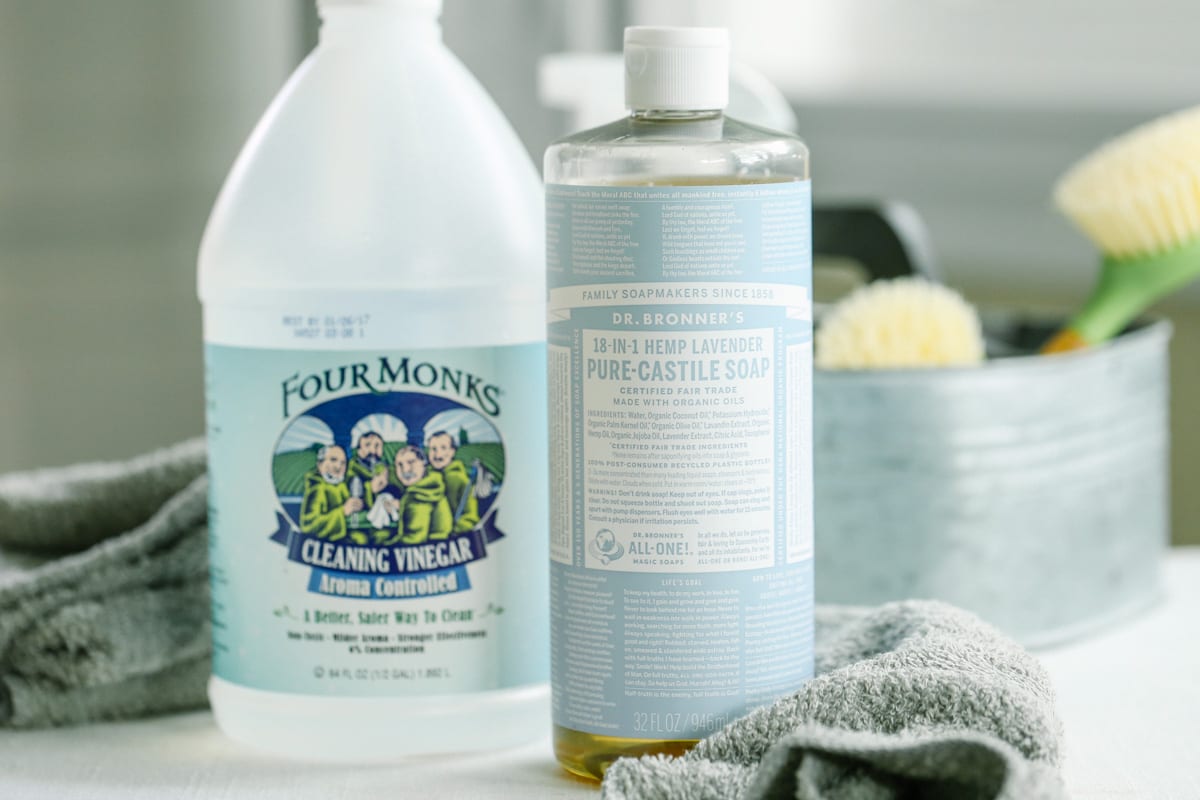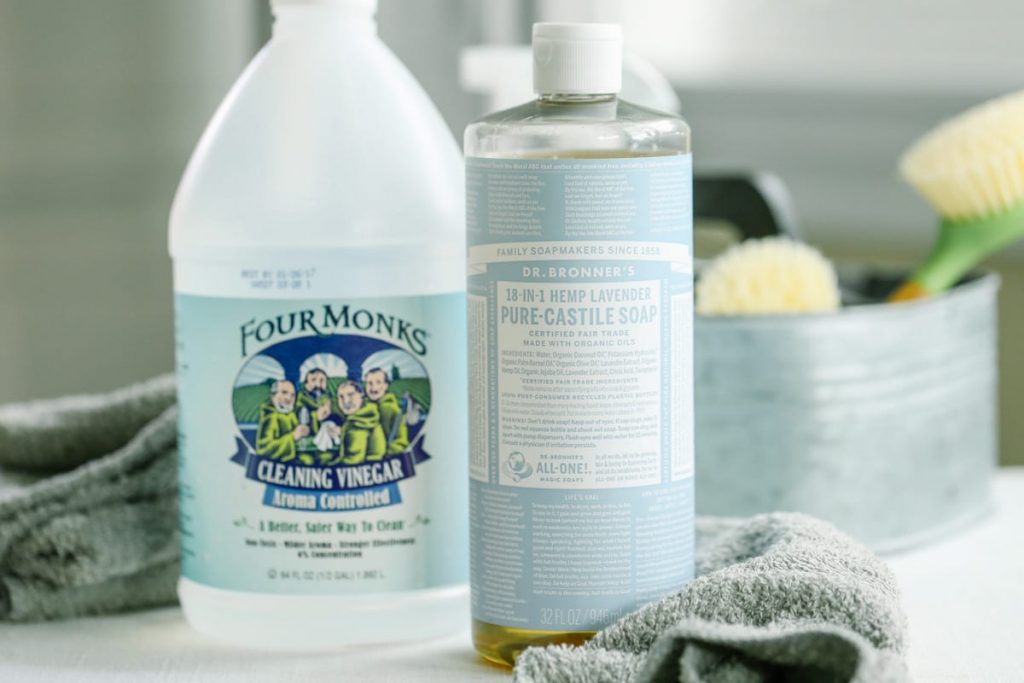 Combination 2: Vinegar + Castile Soap
This is another very popular recipe combination. Just like vinegar and baking soda, vinegar and castile soap aren't hazardous when combined, but the result will be an oily and expensive waste of ingredients.
When combined, vinegar (an acid) and castile soap (a base) cancel each other and create unsaponified soap. This reaction reduces the soap back to its original oils. If you try mixing the two ingredients you'll immediately notice the castile soap curdles and feels very oily.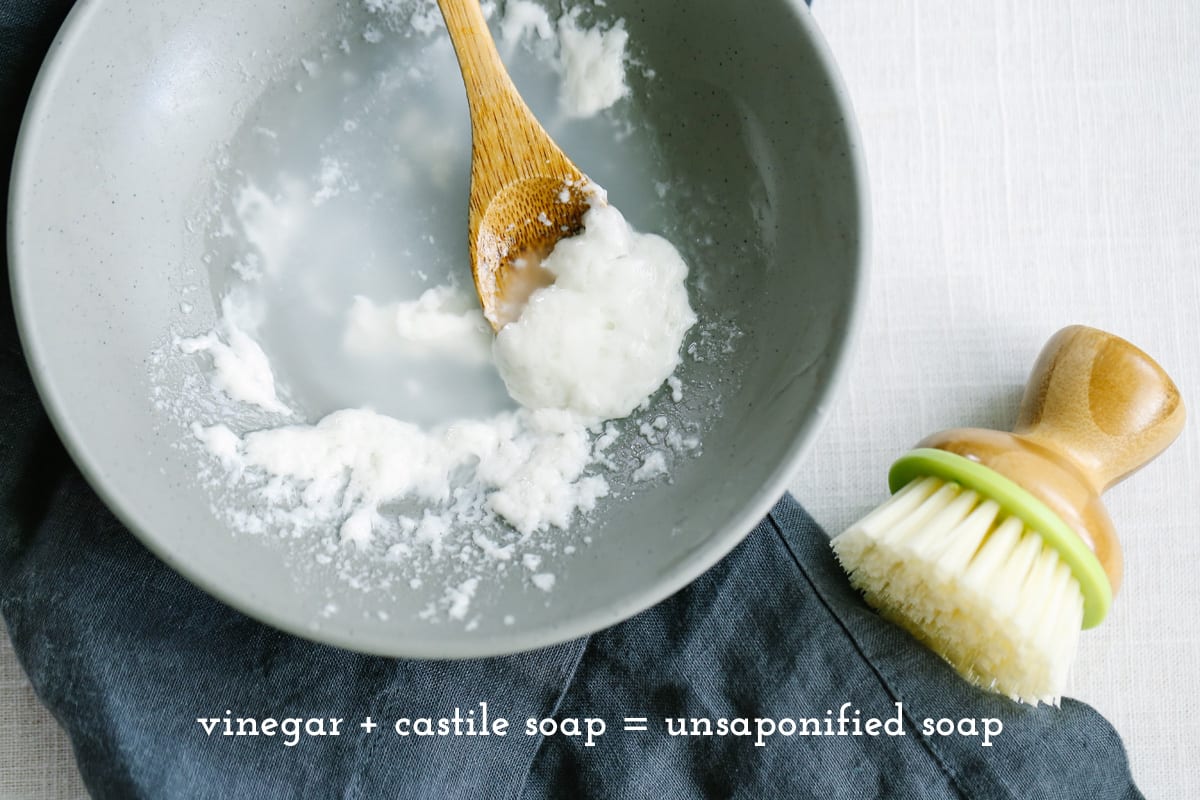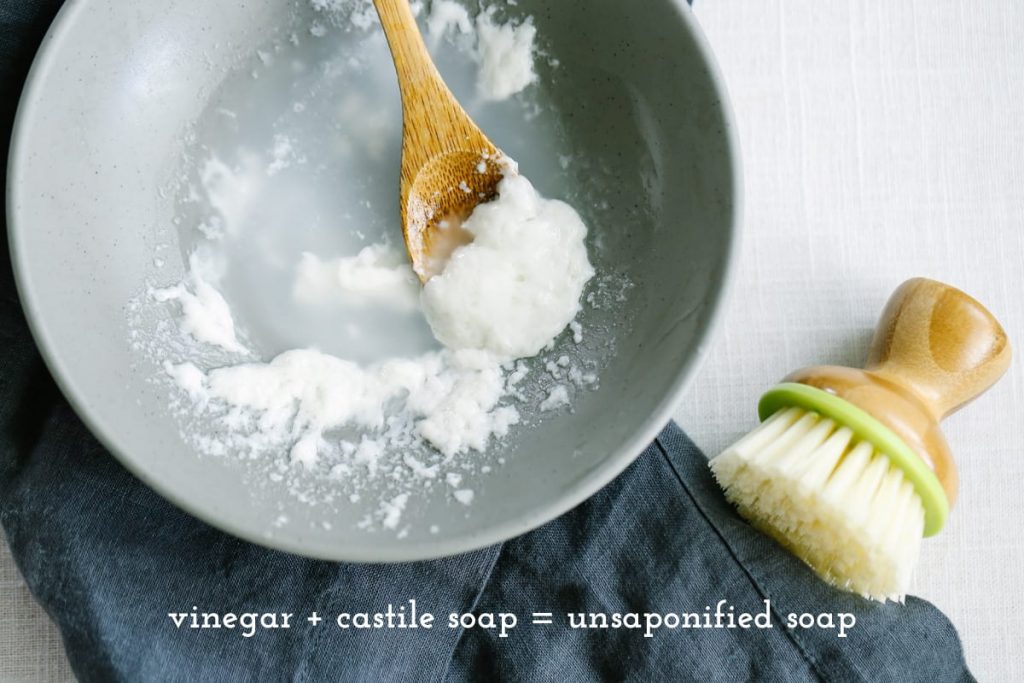 Alternative:
Sal Suds, unlike castile soap, can be combined with vinegar since it's a detergent with a different chemical composition than castile soap.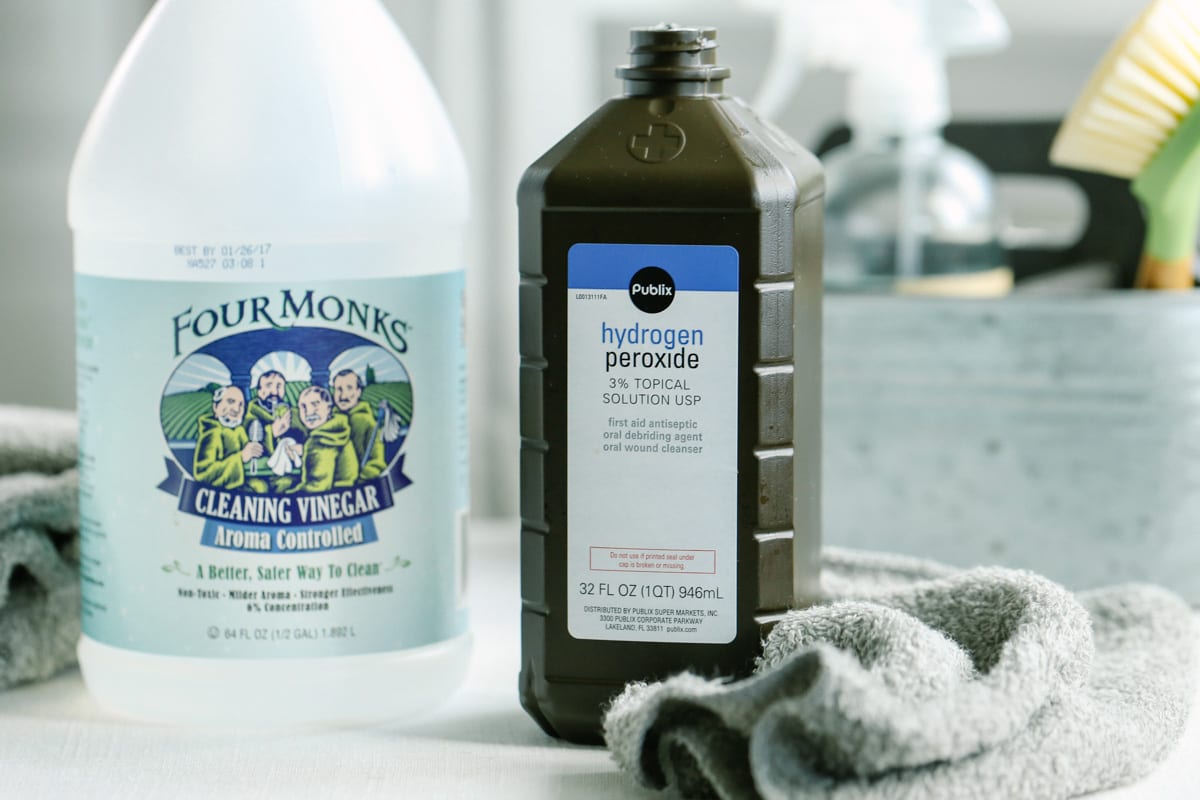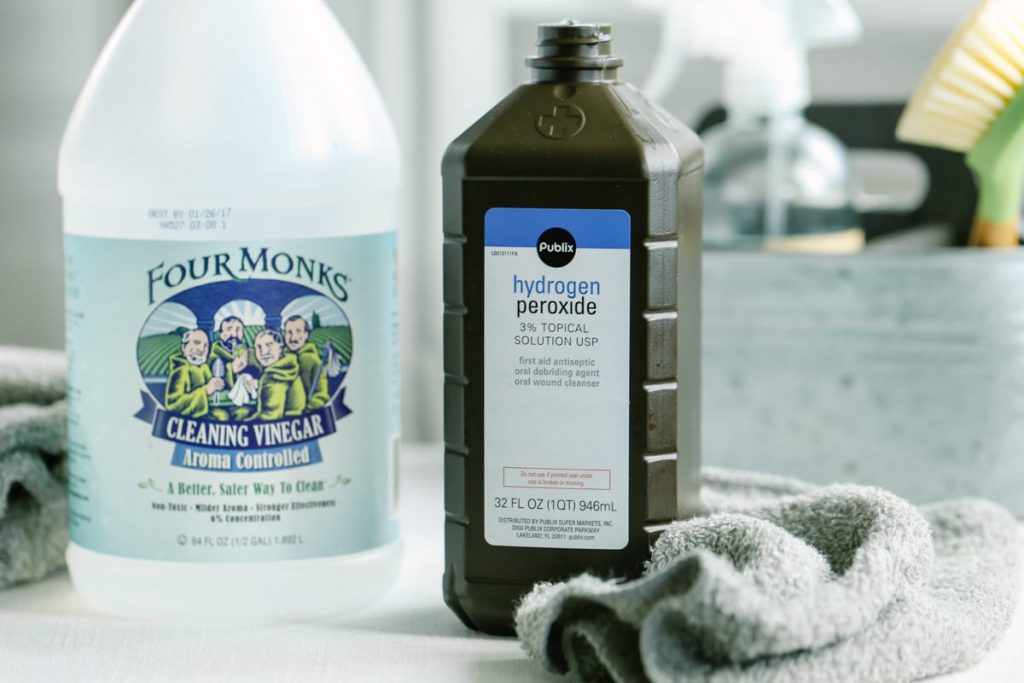 Combination 3: Vinegar + Hydrogen Peroxide
Vinegar and hydrogen peroxide are both good disinfectants, so why not combine the two for a double POW? Well, the answer is simple: peracetic acid. Peracetic acid is highly corrosive, although its toxicity is low, and can cause irritation to the skin, eyes, and may even cause asthma (source). Sounds a lot like bleach, which is the reason why some recipes online combine the ingredients.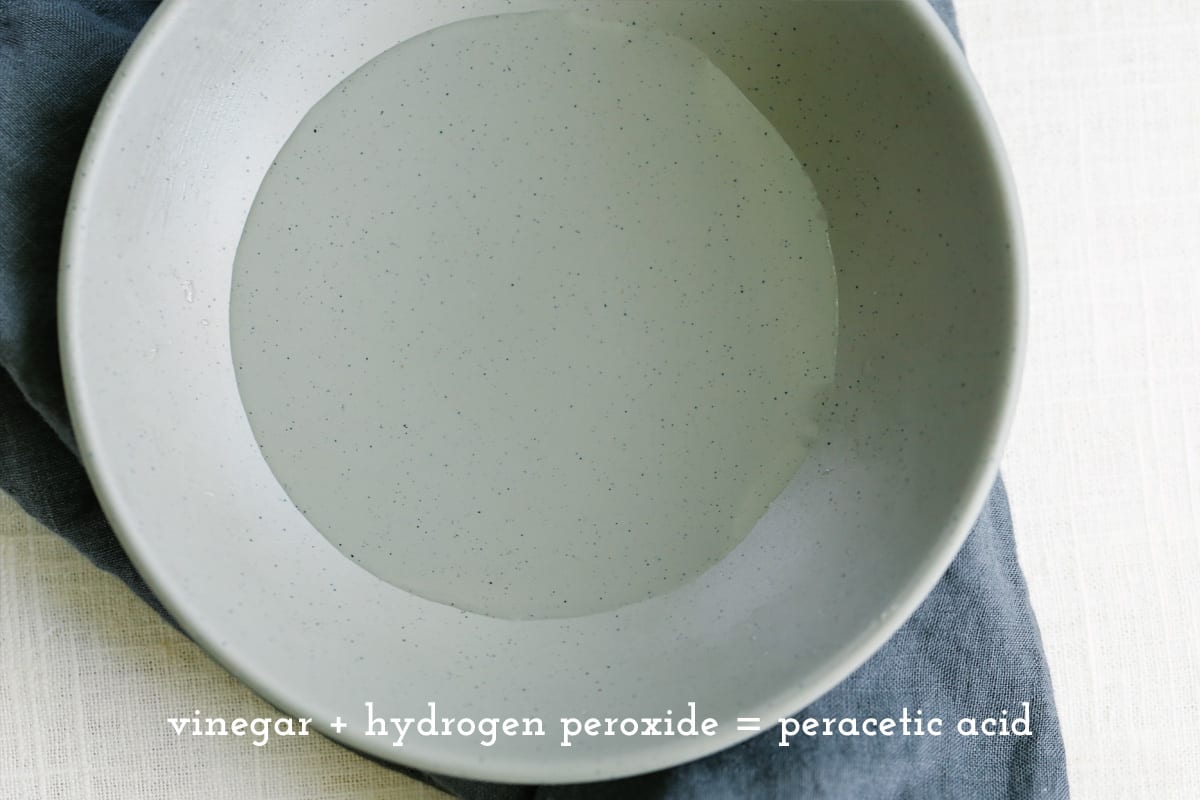 Alternative:
Hydrogen peroxide and vinegar can be used back to back to disinfect surfaces (like a cutting board), but shouldn't be combined into one solution. Personally, I just use a hydrogen peroxide or straight vinegar spray when I need to disinfect a surface. To make a bleaching solution, I use washing soda and hydrogen peroxide (see my recipe).
With these safety precautions in mind, go ye forth and make homemade cleaners!