This post may contain affiliate links. Affiliate links come at no extra cost to you. These links allow me to share the products I authentically recommend (and use) and support Live Simply by receiving a small commission.
My name is Kristin and I'm a recovering beet-hater.
I confess.
Growing up, beets were a big no-no. They weren't eaten, discussed, thought about, end of story.
They were the "You know Who" of food.
FREE Real Food Crash Course
I get it, switching from processed food to a real food lifestyle can feel overwhelming and confusing. Friend, it doesn't have to be this way.
Here's what to expect: 
printable charts (real food defined, a seasonal produce guide, 

meal planning)

how to get started with a real food lifestyle

how to create a meal plan and stay within a budget

7 real food recipes

emails from me to help you enjoy real food
Bonus: Step-By-Step Guide to Real Food
One didn't speak their name.
For 28 years I did everything in my power to avoid the red, earthy vegetable at all costs.
I'm not really sure where the sudden urge to try a beet came from. Maybe watching one too many Office episodes? Thank you Dwight Schrute for providing me with a respect and intrigue for beets. Maybe a new found desire to try new foods? Maybe the fact I grew an entire plot of beets in my backyard garden? What was I thinking?
I finally gave in and tasted my first beet.
Where have these tasty roots been hiding?
I instantly fell in love and have been making up for 28 years of zero beets. Dustin has even made a few comments about the beet kick I've been on lately. Another beet recipe? I have 28 years to make up for. Bring on the beets.
One of my favorite ways to prepare beets is roasting a handful and adding to smoothies. A few minutes of prep work on a Sunday, roasting beets, guarantees I have beets to toss in smoothies for quick breakfasts and snacks all week long.
Today, I am sharing my favorite beet smoothie. A delicious blend of strawberries and beets with the probiotic goodness of yogurt.
Beet-Strawberry Smoothie
A delicious blend of strawberries and beets with the probiotic goodness of yogurt.
Total Time
1
hour
5
minutes
Ingredients
1/2

cup

roasted beets

see instructions

2

cups

strawberries

1

cup

plain whole milk yogurt

2

TB

honey

1

banana
Instructions
Preheat the oven to 375ºF.

Trim the tops and tails off the beets and cut in half. Place on a large sheet of foil. I usually roast three large beets for the week.

Drizzle beets with olive oil and cover with the remaining foil.

Bake for about an hour or until beets are soft when pierced with a fork. Remove from the oven and allow to cool.

Once cool, peel off the skins.

In a storage bag combine beets and 1/2 cup orange juice. Store marinated beets in the fridge for up to a week.

Place all ingredients in a blender.

Blend until smooth.

More Smoothie Recipes You May Like: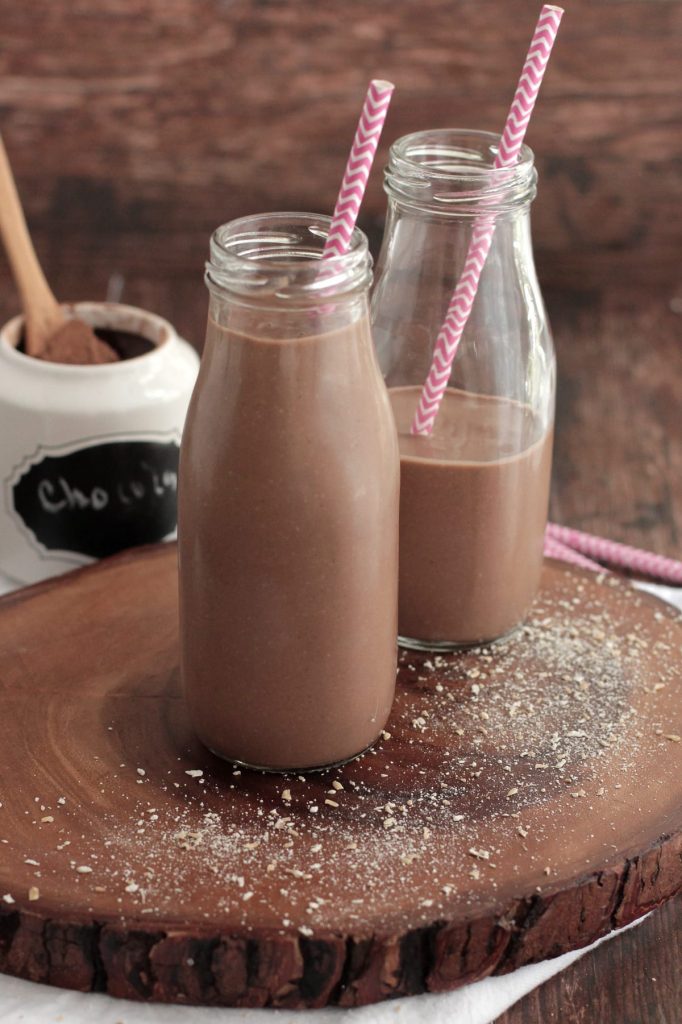 Chocolate Banana Protein Smoothie