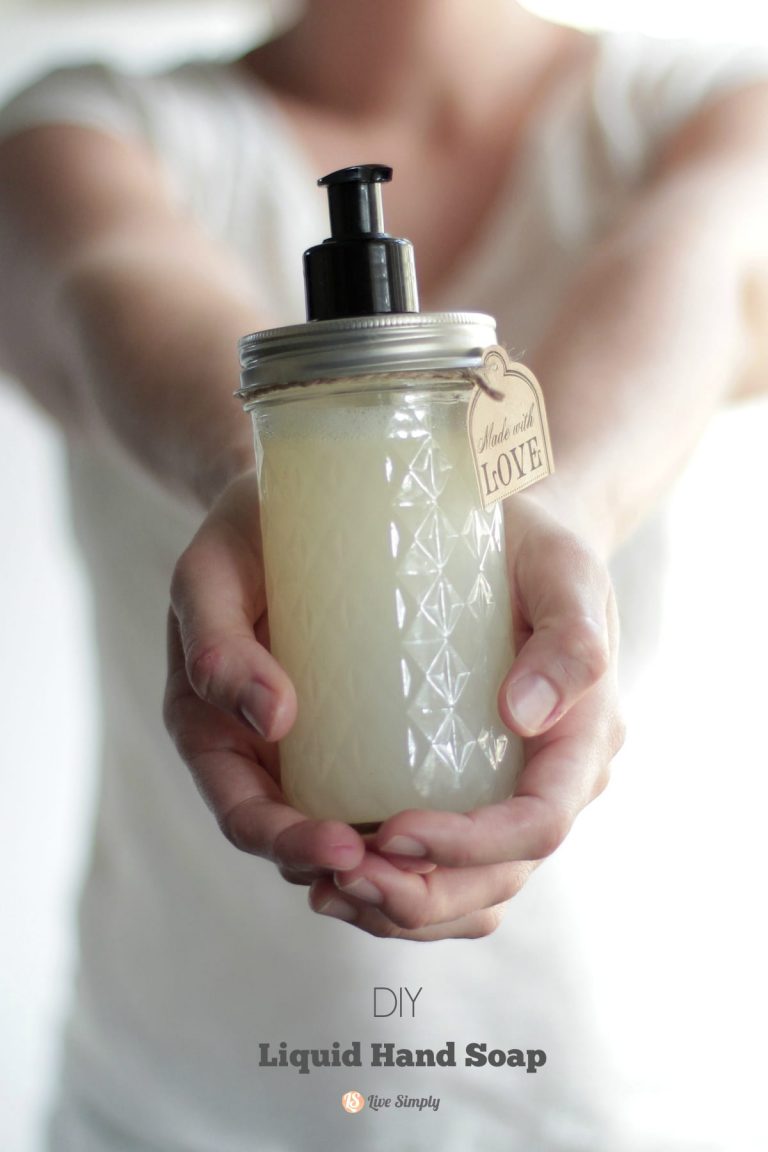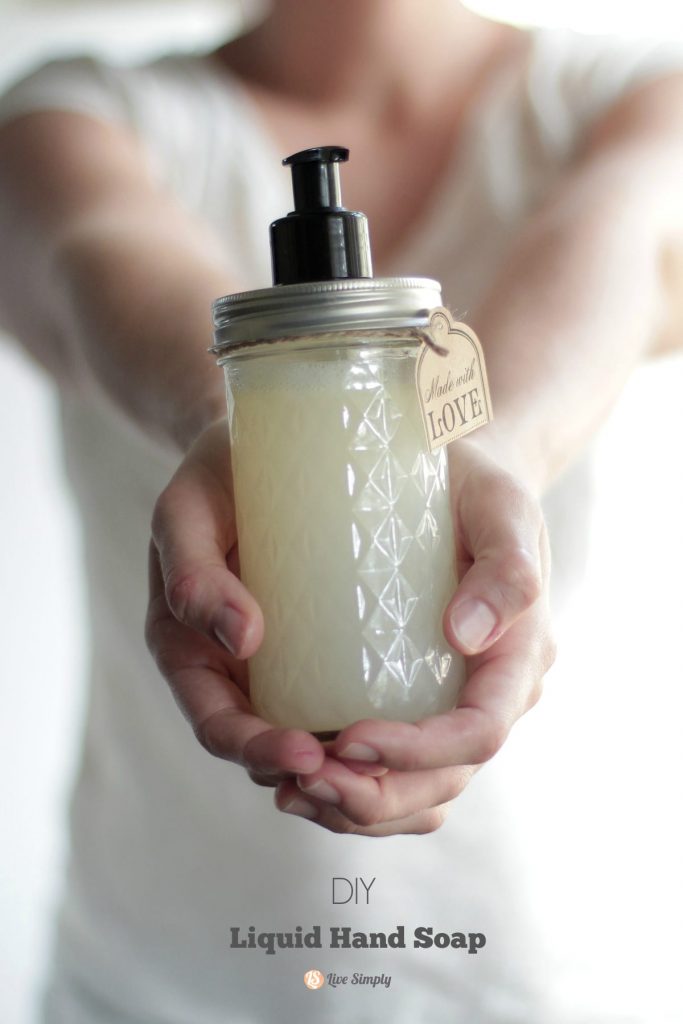 If a prize were to be given to the "world's greatest dad," I know just the man to win.
Okay, so maybe I'm a tad bit biased, but my father would certainly be a top qualifier. While not perfect (I'm sure he'll agree), he's the kind of man that makes the word "father" a warm, cozy feeling of nostalgic memories.
Growing up, my mom worked the weekends at the local hospital which meant my dad was on mommy/daddy duty every Saturday and Sunday. He did his very best to provide me with the weekend adventures every young girl dreams of: trips to Home Depot and the dump yard. (Seriously, I enjoyed every moment of our weekend trips.) And he always made Saturday mornings extra special with Bisquick pancakes and syrup (we didn't know about real food just yet).
One of my most vivid memories of our weekends together will always be hand-washing. Silly, right? But, it's true.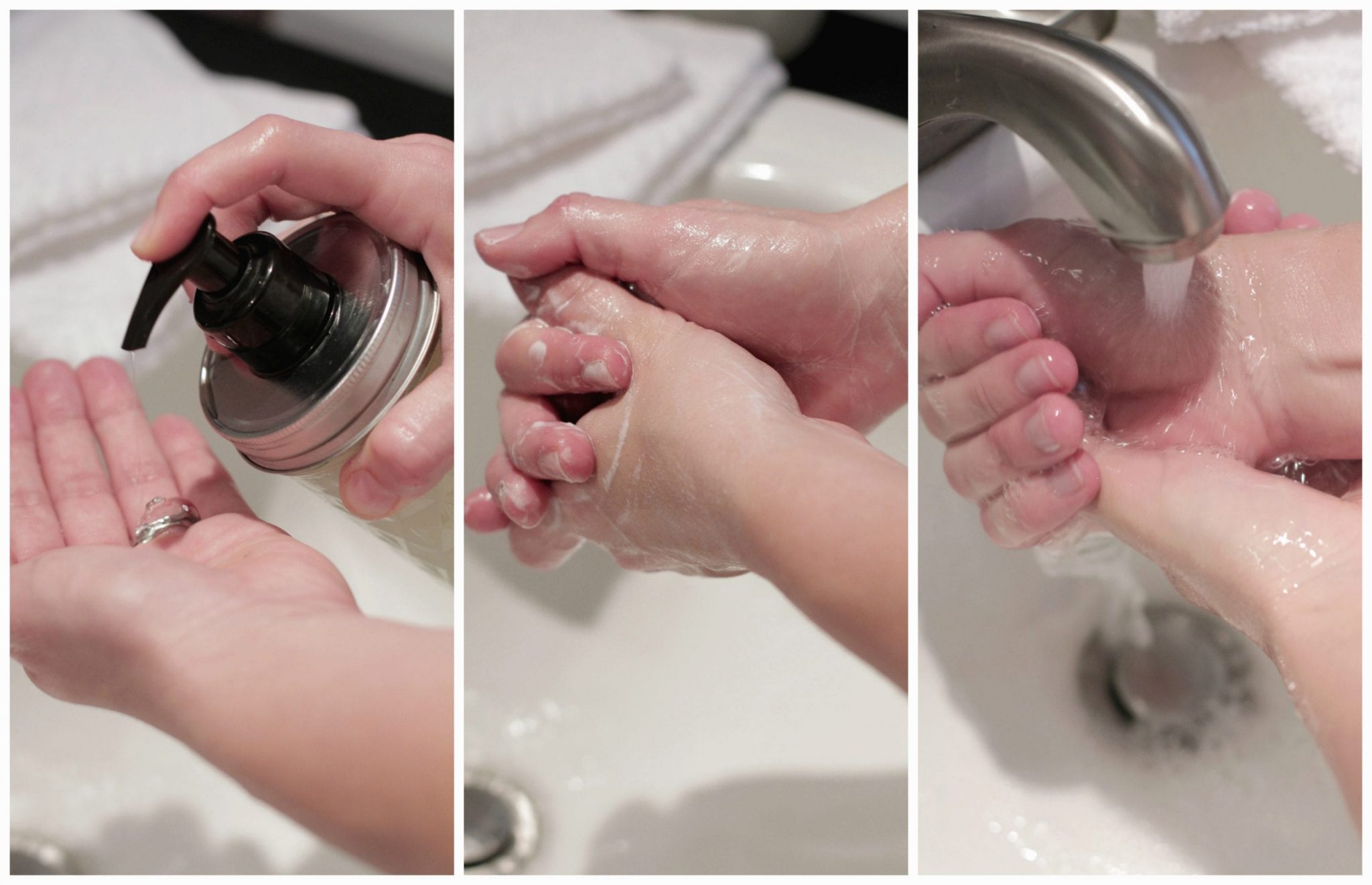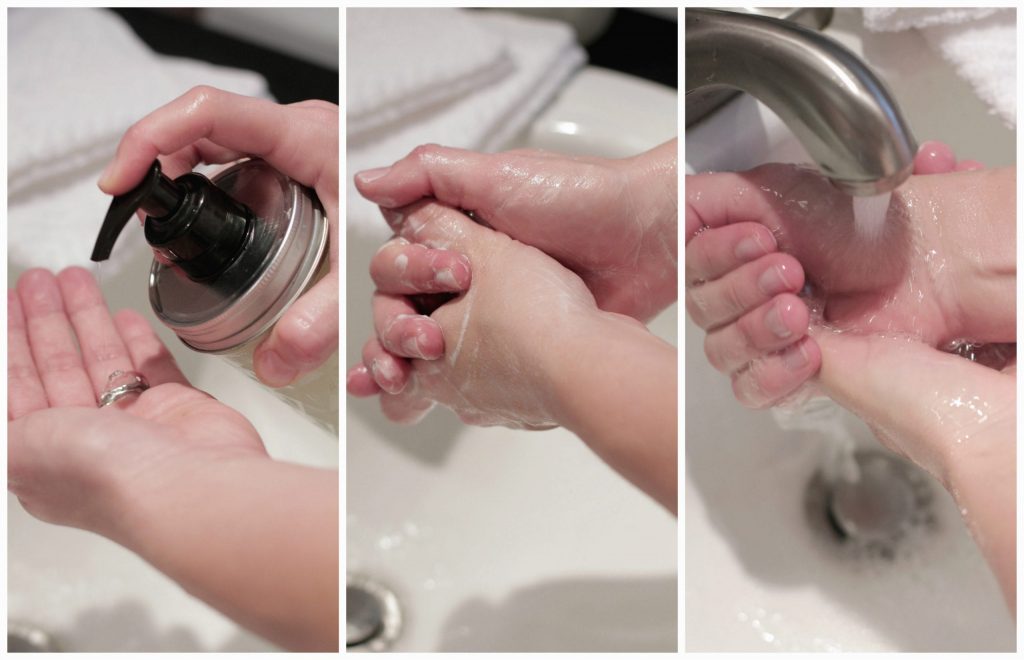 My dad was all about hand-washing! In the early 90's little bottles of on-the-go soap weren't available, but that didn't stop my dad. Hand-washing was a habit he intended to instill in me. Along with flossing and brushing my teeth (probably due to his large investment in my pearly whites). Braces are not cheap, folks!
I still have happy thoughts when I look at a bottle of yellow Dial soap. Nostalgia!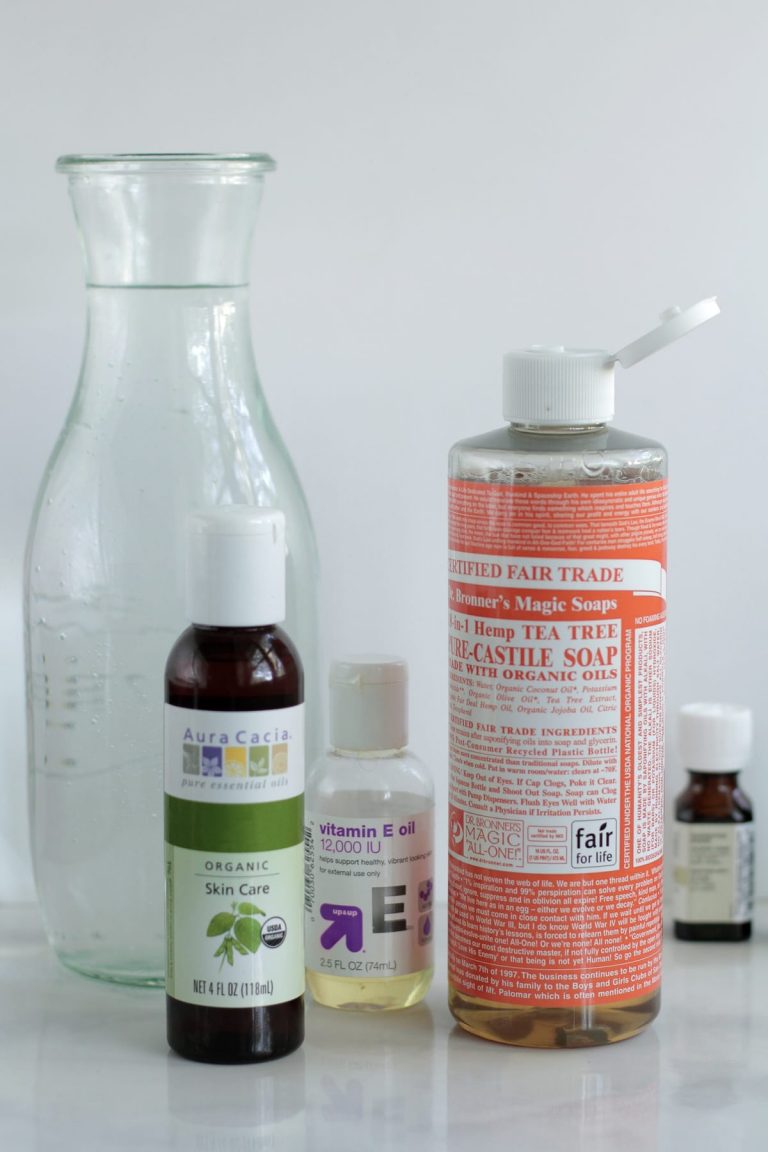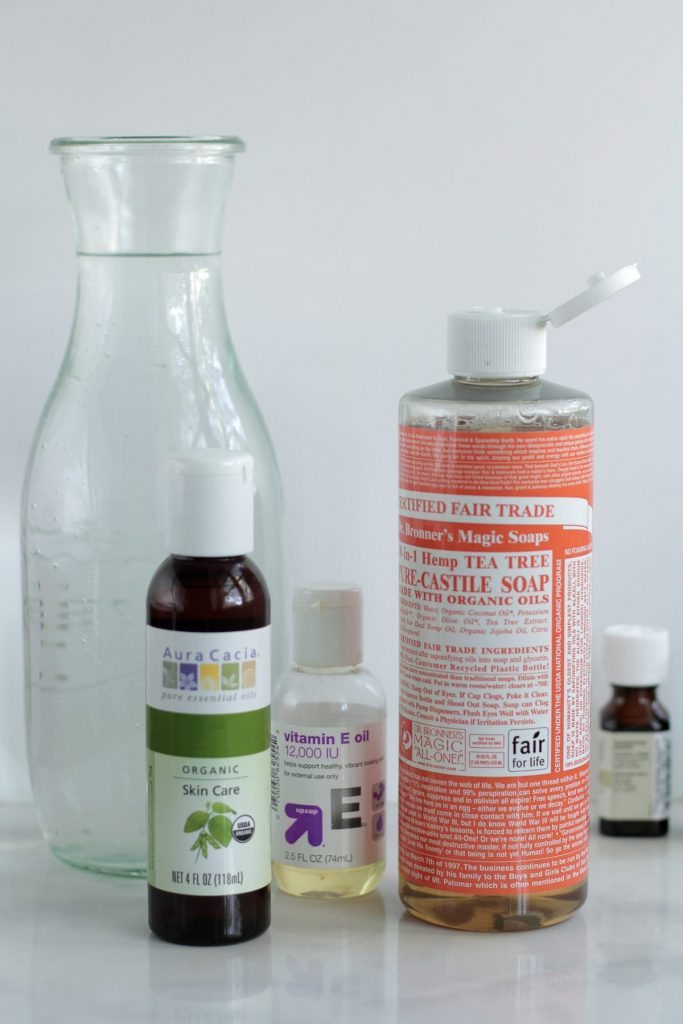 Life is different from when I was five. I've learned pancake syrup isn't real (sorry!), but maple syrup is pure heaven. I've also discovered pancakes can still be enjoyed every Saturday, made from a delicious homemade recipe versus a yellow box. Of course, with a switch to homemade, I've also discovered that orange soap is far from "healthy" or enjoyable (desert-dry hands anyone?).
Now, don't get me wrong, I'm not all about natural perfection. But when a natural alternative is as easy as mixing a few simple ingredients in a jar and calling it a day, I'm all over it!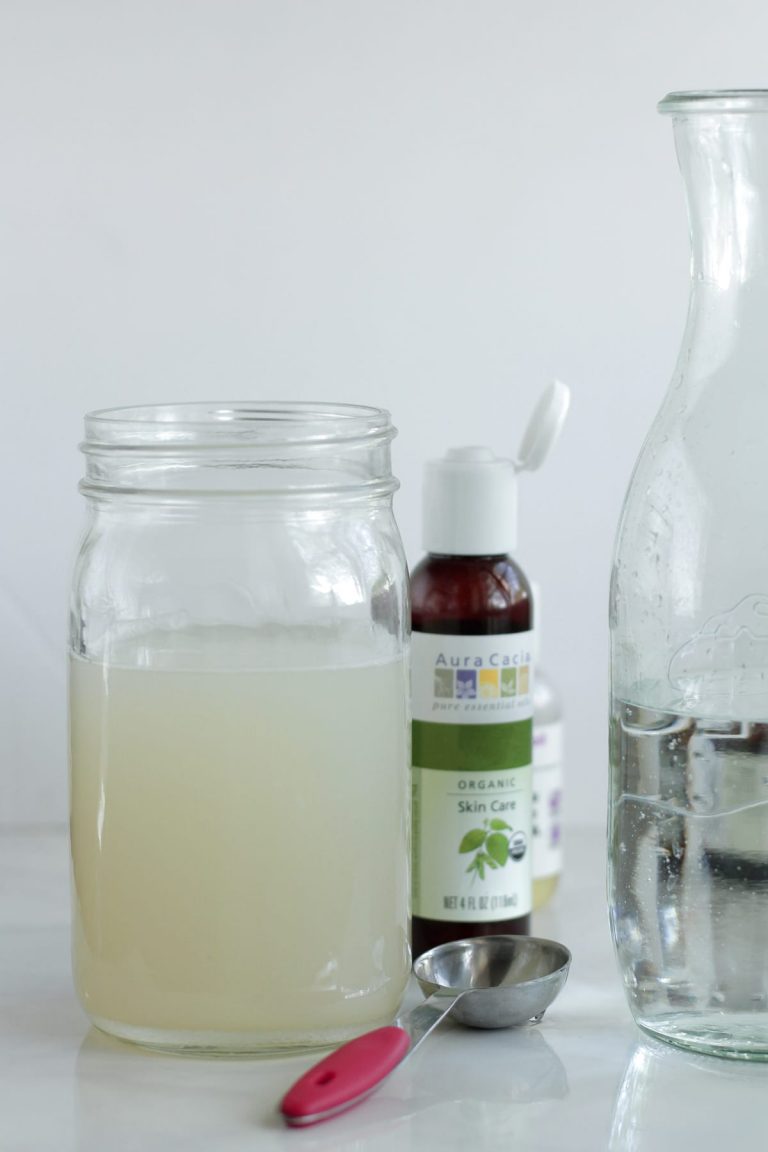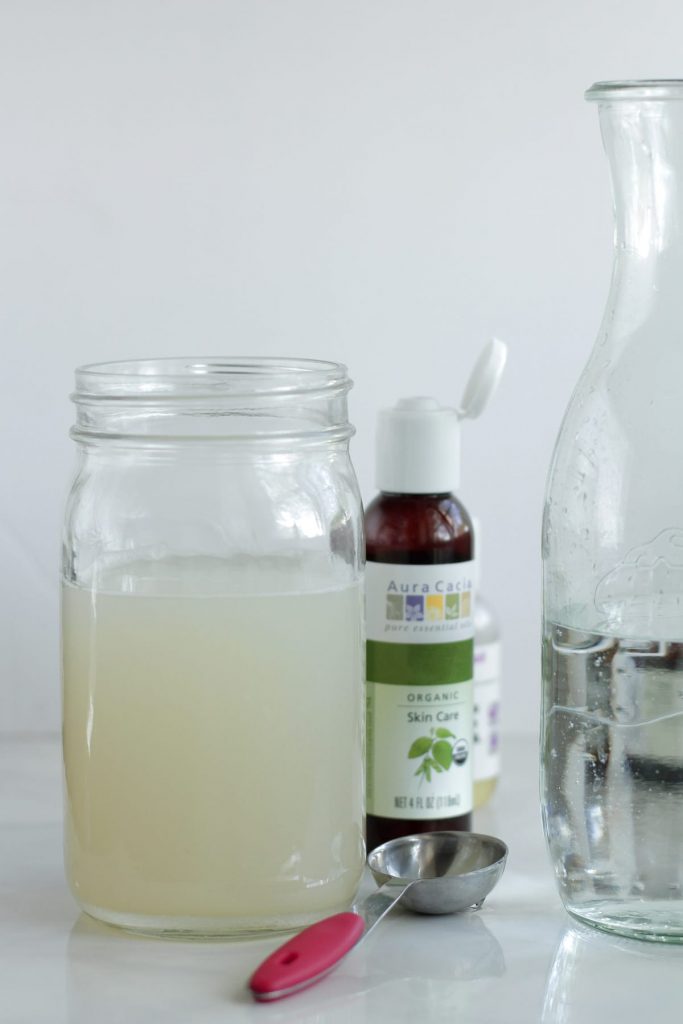 Homemade liquid hand soap is one of the simplest natural recipes you can make. In fact, it really doesn't even need a recipe, but I'll give you one. Homemade hand soap is a bit different in consistency (watery) from the orange thick soap my dad regularly squirted on my hands, but it does the job just the same, if not better.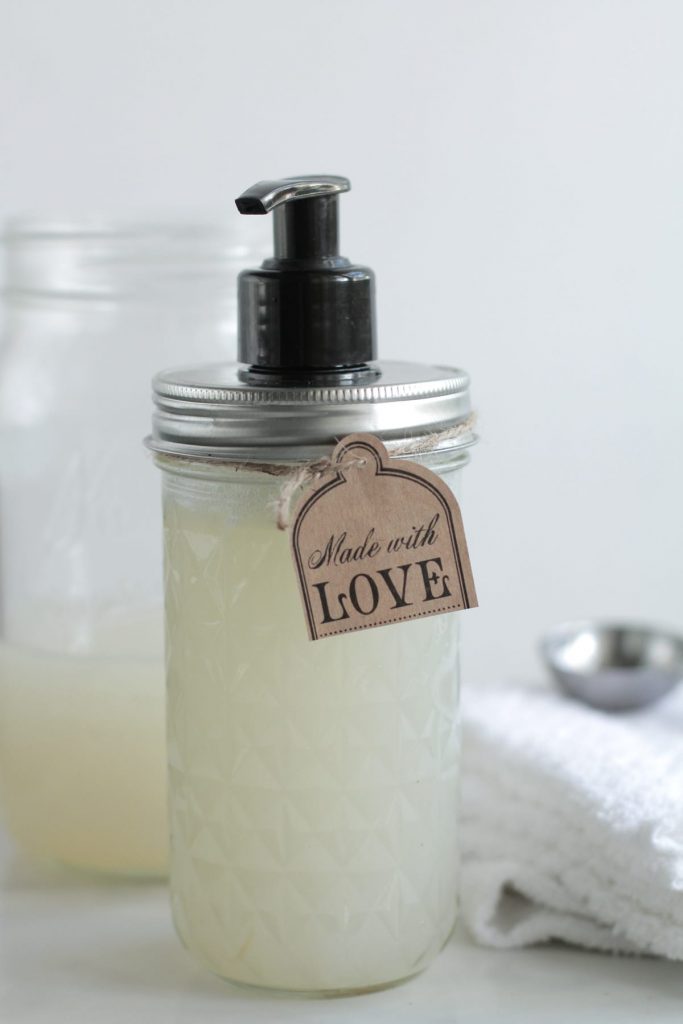 So, suds up the kids and share the hand-washing love. My dad will thank you!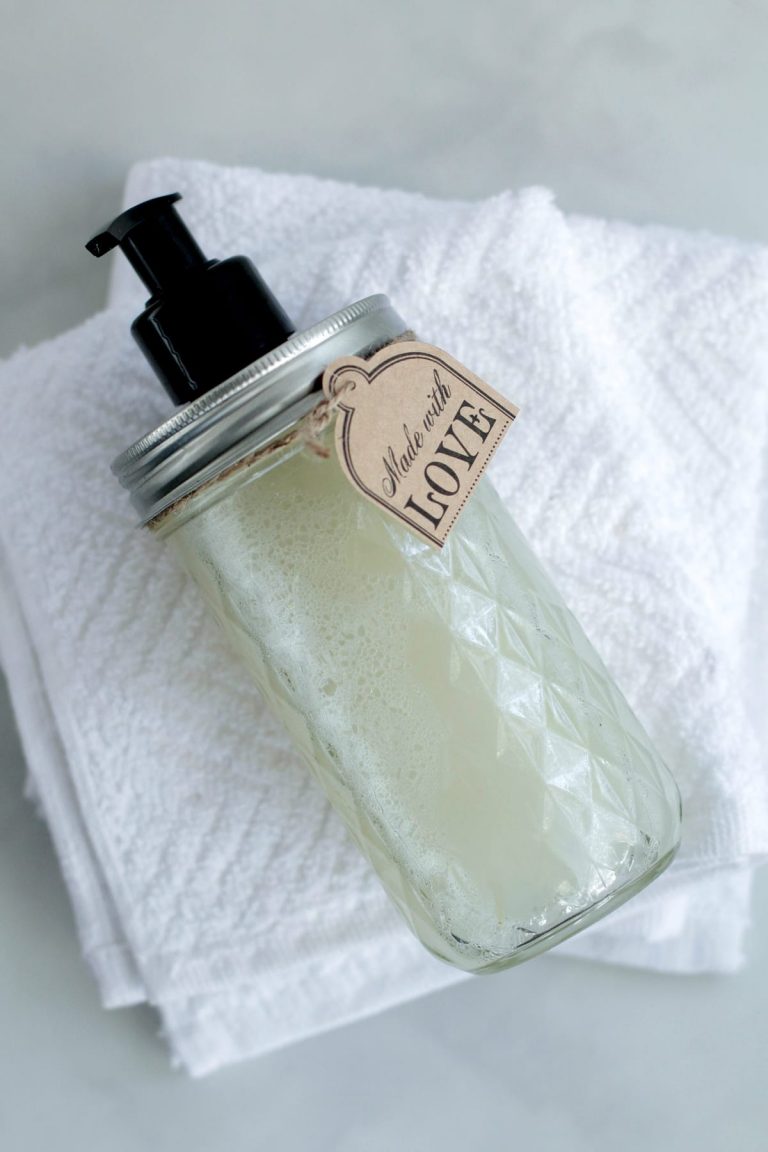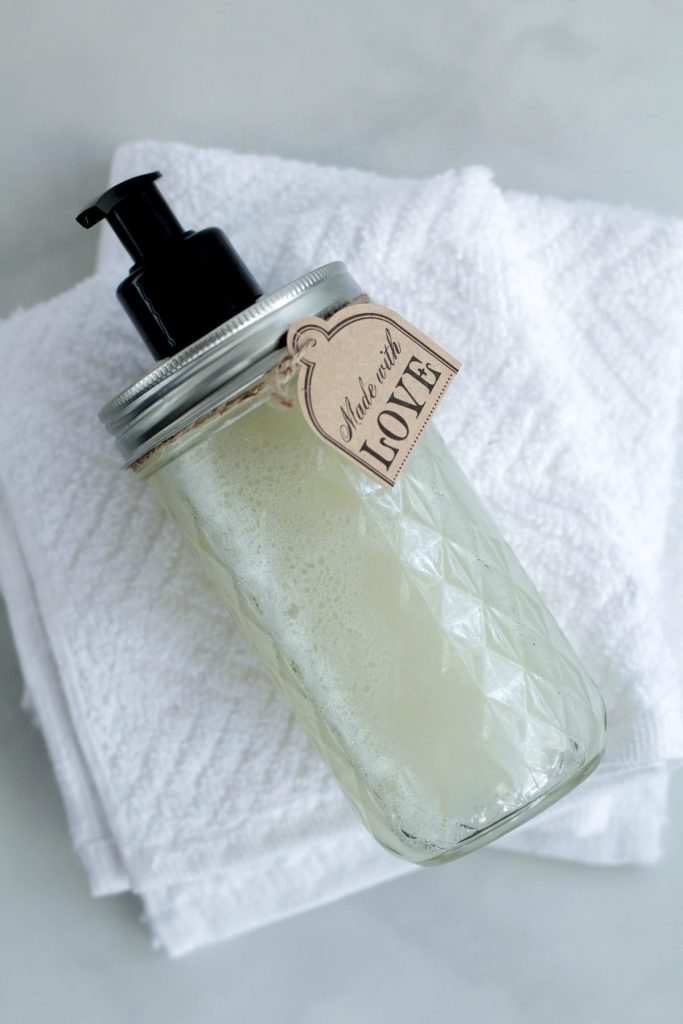 How to Make Homemade Hand Soap Video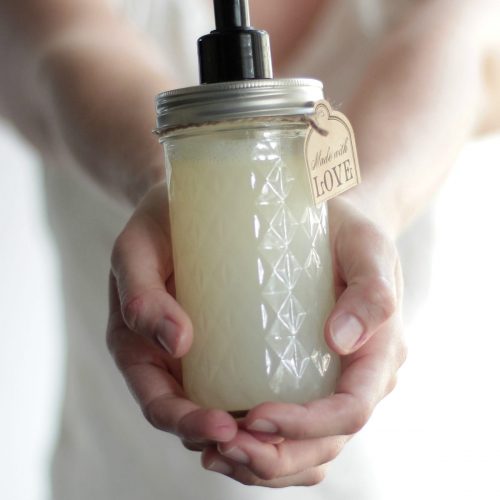 DIY Liquid Hand Soap
Homemade liquid hand soap is one of the simplest natural recipes you can make. In fact, it really doesn't even need a recipe, but I'll give you one.
Instructions
In a mason jar or recycled soap dispenser, add the water first (to prevent bubbles) then the liquid castile soap, followed by the oils. Shake the ingredients together.

Shake the soap dispenser before using, then squirt a small amount on your hands as needed, rinsing with water.
Notes
You don't have to use the essential oils. You're welcome to skip the essential oils or experiment with other options (lemon, grapefruit, peppermint, etc.). 
The oil and vitamin E are added to moisturize the skin. You're welcome to skip these ingredients. Any oil will work: olive oil, avocado oil, skincare oils, etc. The oil won't blend with the water, so you'll need to gently shake the soap before use. 
Castile soap is a plant-based soap made from vegetable oils (olive, coconut, palm) and plant oils. There are several reasons why castile soap is awesome…
Super Versatile: You can make cleaning and body products with the same soap.
Inexpensive: A 32-ounce bottle of castile soap will cost $17. Yes, this is more expensive than a bottle of all-purpose cleaner, but it will last you for months! Castile soap is highly concentrated so a little bit goes a long way.
Non-Toxic: Castile soap is made with easy to recognize, simple, non-toxic ingredients. This is why you can use it on your skin and the surfaces in your home.
When you introduce water into a product without a preservative you always run the risk of introducing bacteria, so use water-based products quickly. If you don't have distilled water, use filtered water and use the soap quickly. 
The "where to buy" links provide you with information on the products I use to make this soap and many other DIYs.