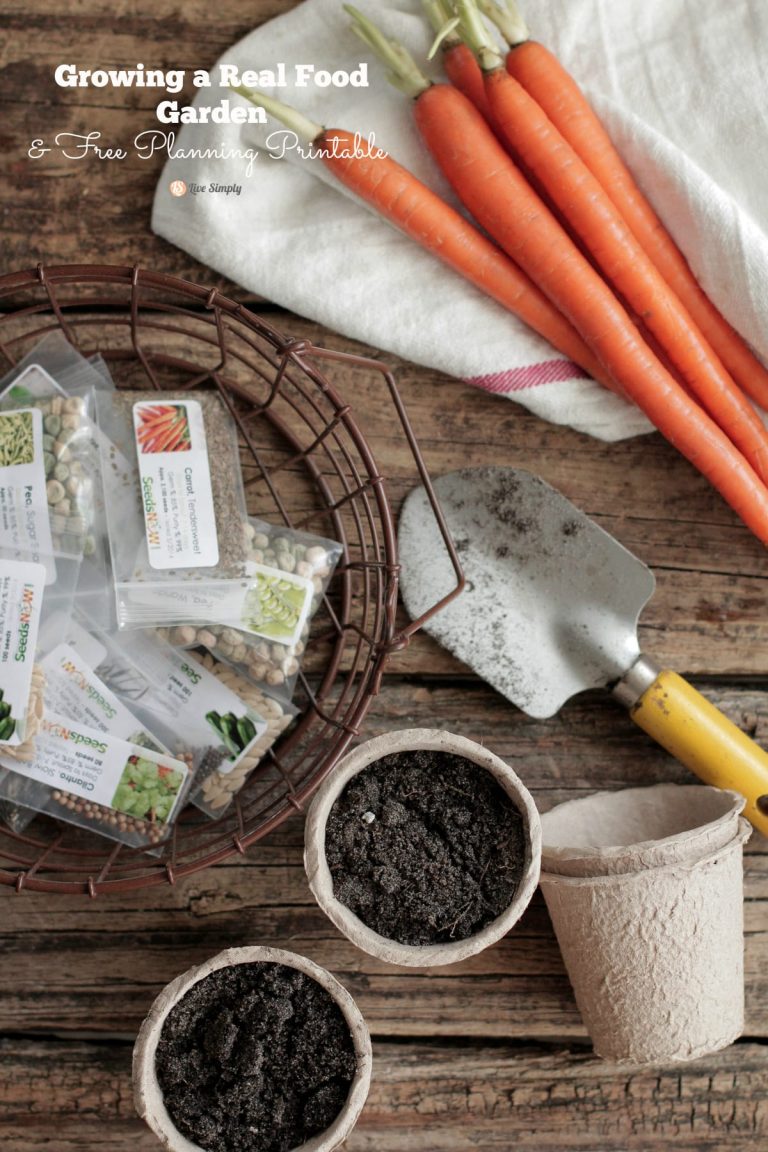 Let's take a break from sipping Pumpkin Spice Lattes and mixing body wash and talk about dirt, and food.
Believe it or not, before the clean world of the conventional grocery store, dirt and food were synonymous. There was a time when people grew food, in their yards, and enjoyed dirt under their nails (at least until bath time.)
One of the major differences between eating "real food" and processed, is the act of taking back the responsibility of food (and even the products we use), making nourishing meals at home. There are a few ways we can do this: learning to use ingredients versus packaged "food", planning meals, sourcing food from farmers or co-ops, and growing a garden.
Now, please hear me. I'm not advocating selling your home and buying acres of land with a massive garden, dairy cow, and chickens running wild. Although I dream of that life, that's simply not practical for my family (except the chickens.) I live in a city of concrete, with homeowner associations and Target down the road.
Even in the city, I've found ways to take responsibility for our food, making homemade meals in my kitchen, sourcing from local farms, shopping the small local natural food store, and growing produce in my humble backyard garden.
My garden isn't huge and I still buy produce at the market and store, but the small amount of veggies I plant provide us with an appreciation and pride in working the ground and bringing nourishing food to the table.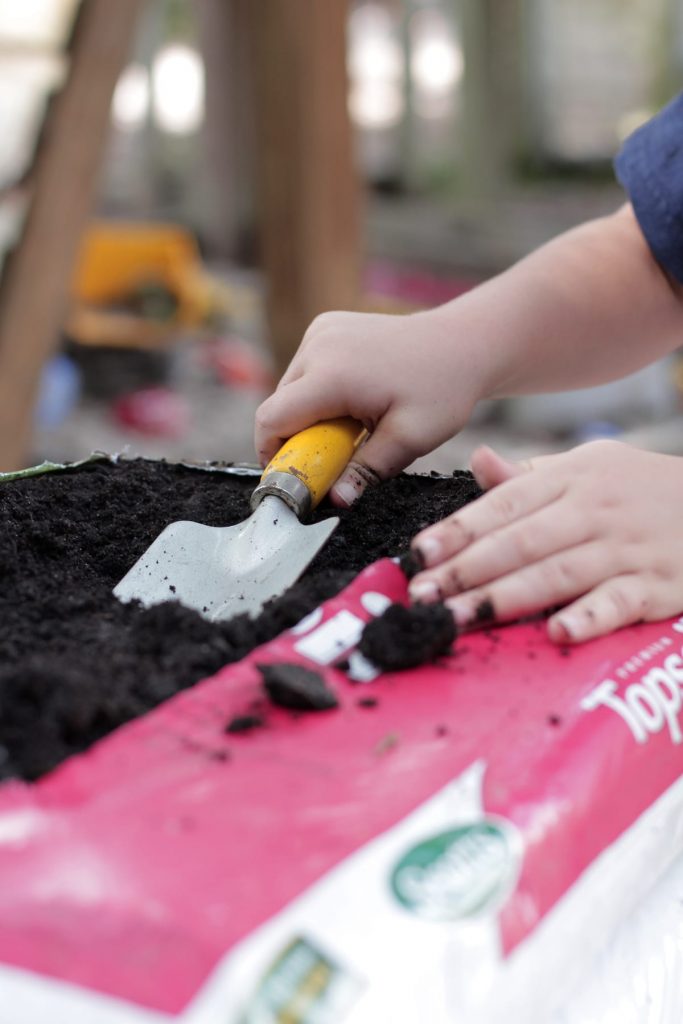 Whether you have a small balcony or acres of land, you can grow something! That something may be a favorite herb or bushels of green beans. Today, as a small break from our normal routine, I'm sharing four tips for planning a real food garden that works for you and your family. Plus, a printable garden planner to get you started with your planning.
Four Tips for Planting a Real Food Garden
1. Take it Slow: When I first started our backyard garden I went all in. If it was edible, I was determined to grow it. As a result, my first year of gardening was a massive failure. When starting a real food garden, start slow, growing only a few foods at first and adding to the list each year.
2. Know What to Grow: I live in Florida, which means my growing seasons greatly differ from than the rest of the United States. I've learned to seek out information specific to my state and region when it comes to what to grow and when.
If you live in Florida, the University of Florida provides a handy guide for growing food. You can also find more information for growing zones online at the National Gardening Association. You can find information on purchasing specific seeds for your region at Seeds Now.
3. Grow What You'll Use: Stick to growing the food your family loves. If your family loves broccoli and peas, work on growing these foods in surplus. If your family hates beets, avoid planting them in your garden.
If your space is limited, focus on growing foods that are cost effective. For example, I know lettuce is super cheap in my area, so I focus my efforts on using my limited space to grow pricey herbs and spinach, both of which are much more expensive at the store or market.
4. Make a Plan: Growing a successful garden requires a plan. Before your seeds ever touch the dirt, sit down and determine where and when you'll plant. My favorite way to plan my garden is by using a simple grid. You can find my favorite garden planning printable here.
Before we part ways and get back to that latte, here's what I planted for the fall: peas, carrots, spinach, arugula, asparagus, broccoli, cauliflower, cucumbers, micro-greens, spring onions, marigolds (to attract good insects), rosemary, cilantro, thyme, mint.