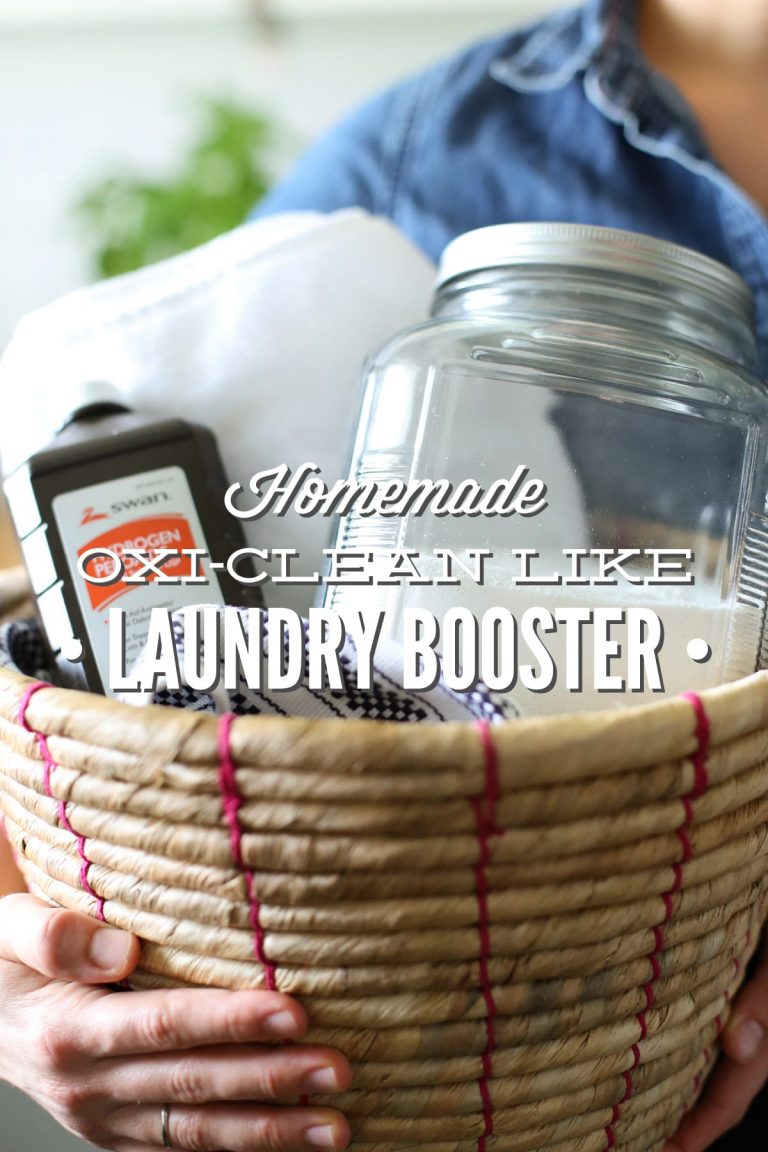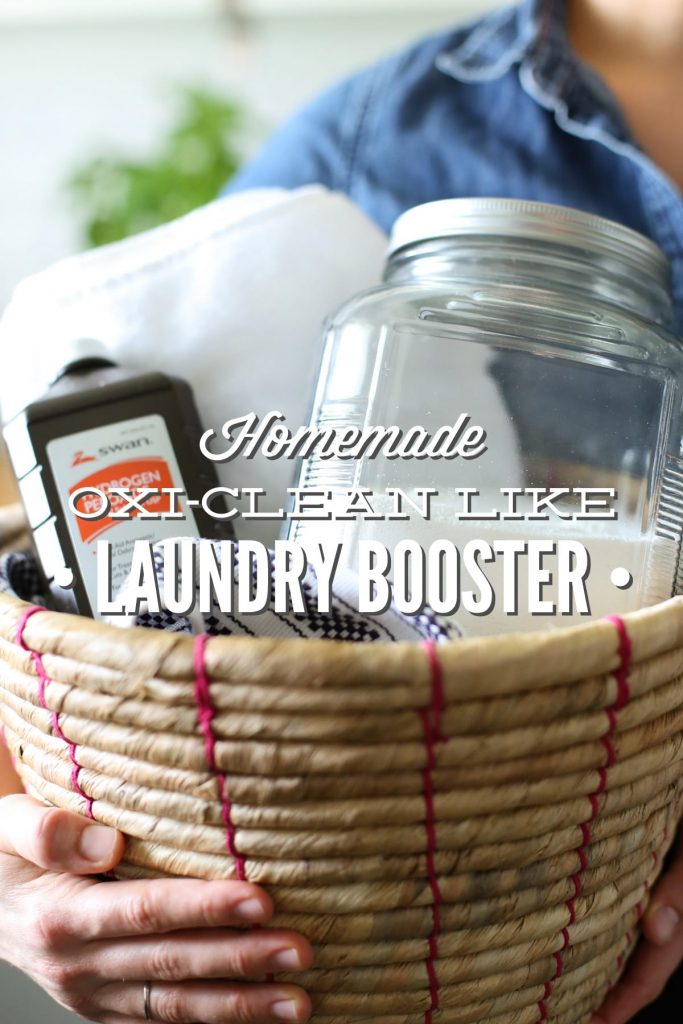 Okay, guys! It's time for some laundry talk.
For the past four weeks I've talked a lot about laundry, everything from a stain remover to homemade bleach alternative. I promise, I won't talk about laundry forever. Just one more week of laundry talk? One more?
Awesome, I knew you would say yes!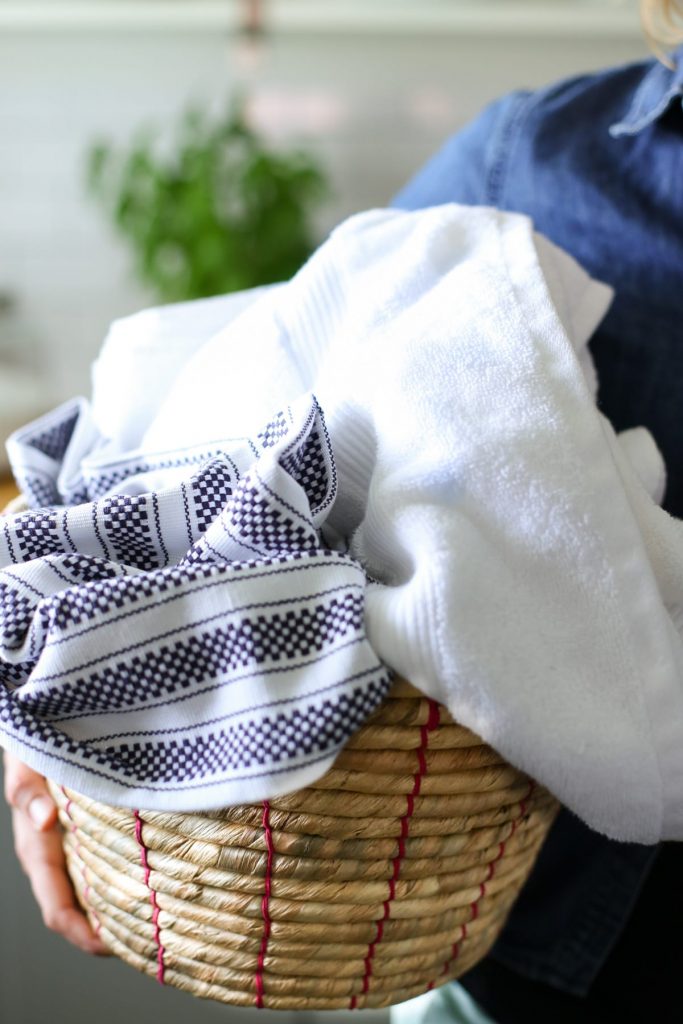 I recently snooped around the blog pretending to be a reader. During my pretend session, I clicked on the main menu, categories, and the sidebar. My desire is for Live Simply to be a reader-friendly space– posts are easy to find, pictures are big (well, not too big) and beautiful, and the words written communicate encouragement and love. As I clicked around, one major "issue" jumped out at me: The laundry subcategory has been seriously lacking. At the time the only posts available for reading were my homemade laundry soap and Kelly's dryer balls (a dryer sheet alternative).
I'm all about simplicity, so one laundry soap and dryer ball post was perfectly fine, but I think most of us know the cold truth about laundry–it's not a simple job. Oh yes, there's the washing and folding. But what about the mysterious black stains that magically appear on my favorite white shorts? Or the new white towels (by the way, I'm a huge advocate for white towels!) that after only three washes feel like you've been using them for ten years. Laundry problems, my friend! Problems that need more than just soap and dry balls.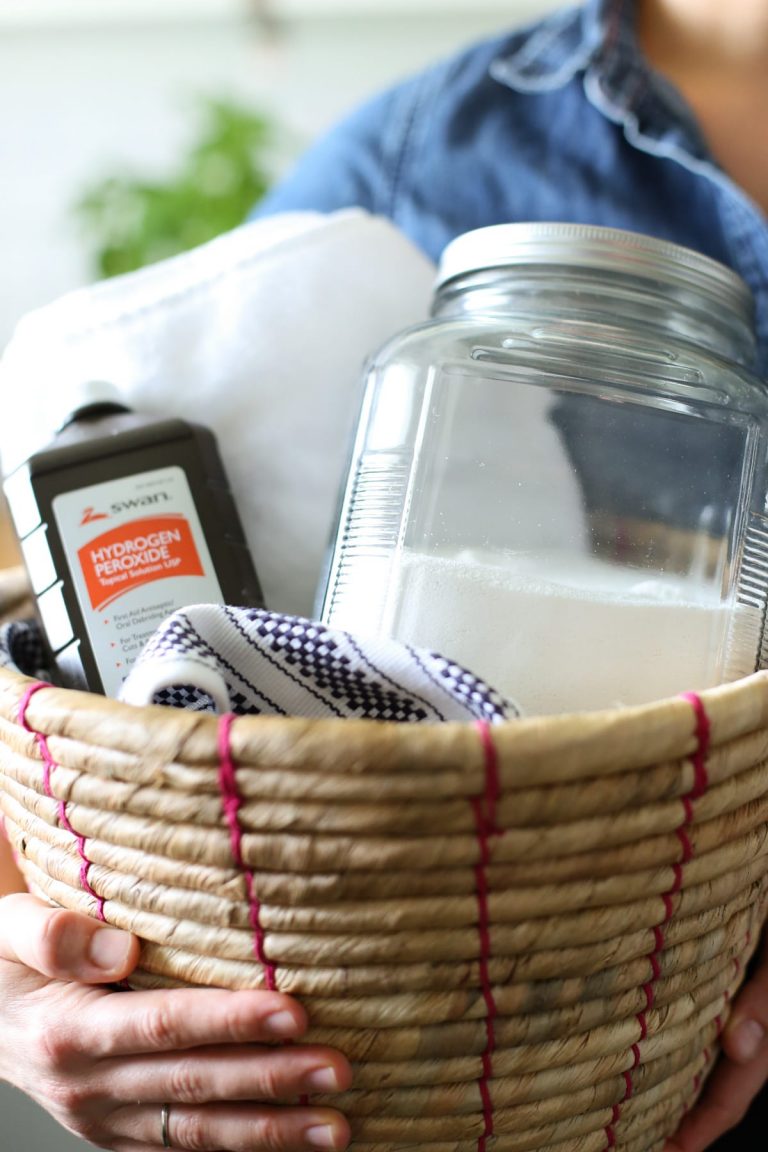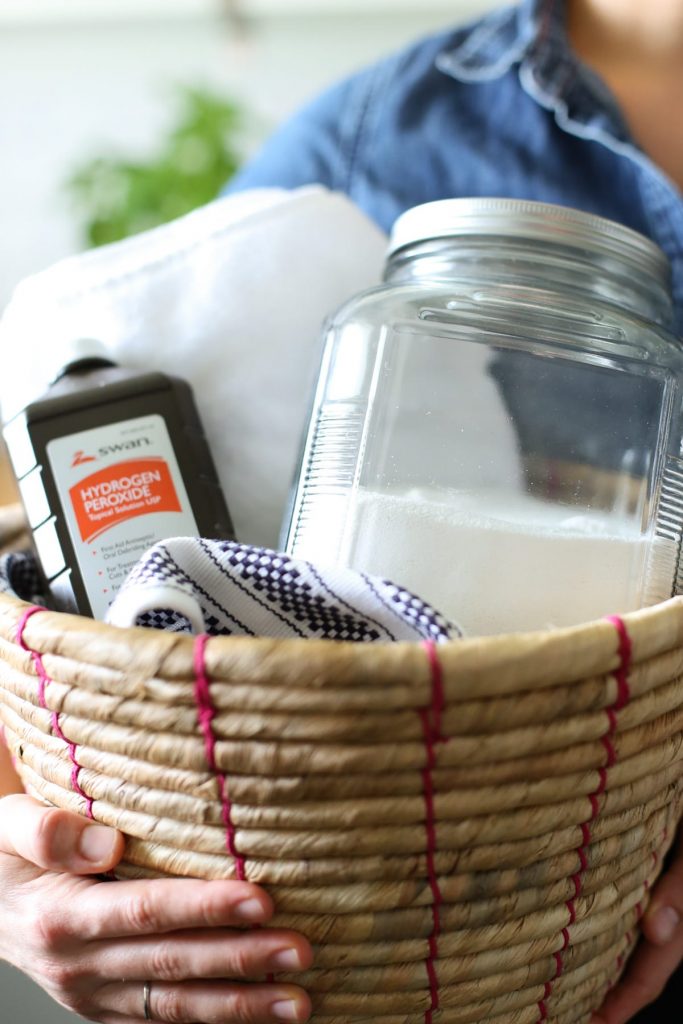 Over the years, I've experimented with various homemade laundry solutions. I've experienced countless failures. Through those failures I've discovered that while laundry may be complicated, the homemade solutions that fix those problems don't have to be.
After peeking around Live Simply that day, I decided my tried-and-true laundry solutions needed to be shared, so over the last four weeks we've sat down to a cup of coffee, our computer screens, ignored the big pile of laundry calling out in the corner, and spent a few minutes each week talking about homemade laundry solutions!
To wrap up this laundry marathon (There are a few more solutions to share, but I'll switch back to beauty and home for a few weeks.), let's talk about oxygen bleach.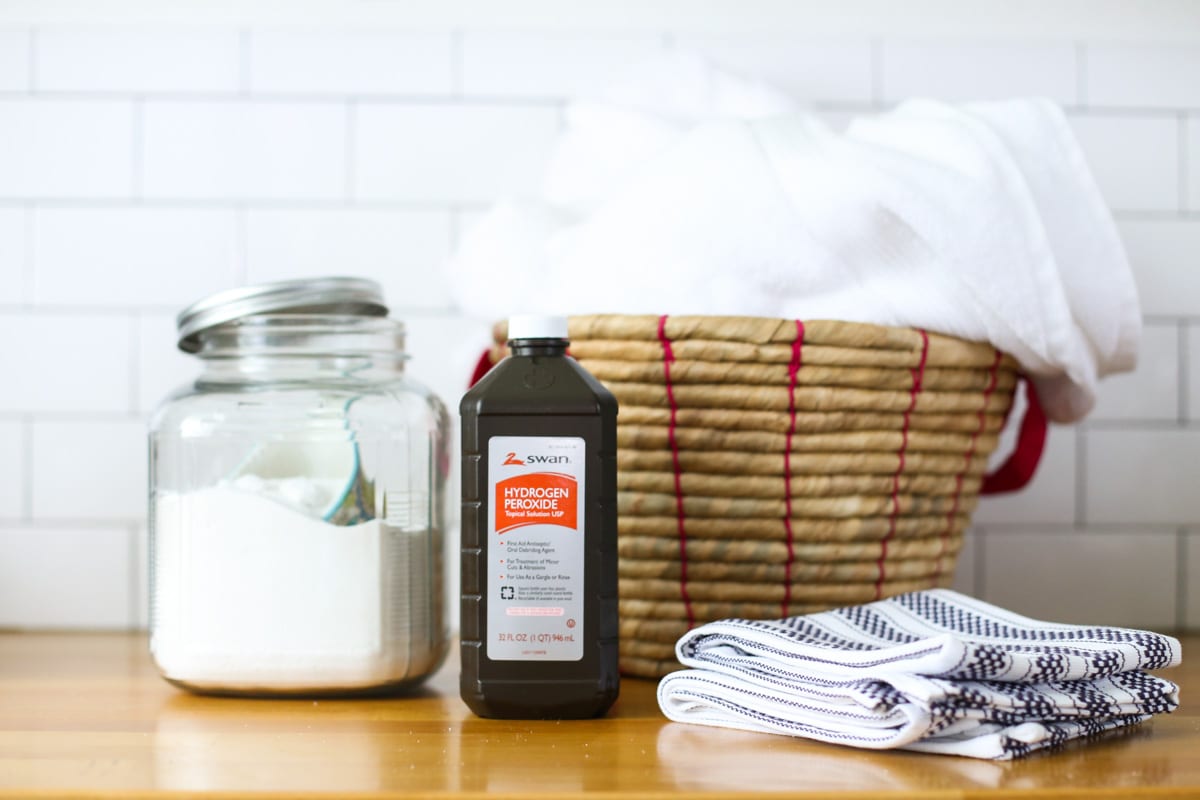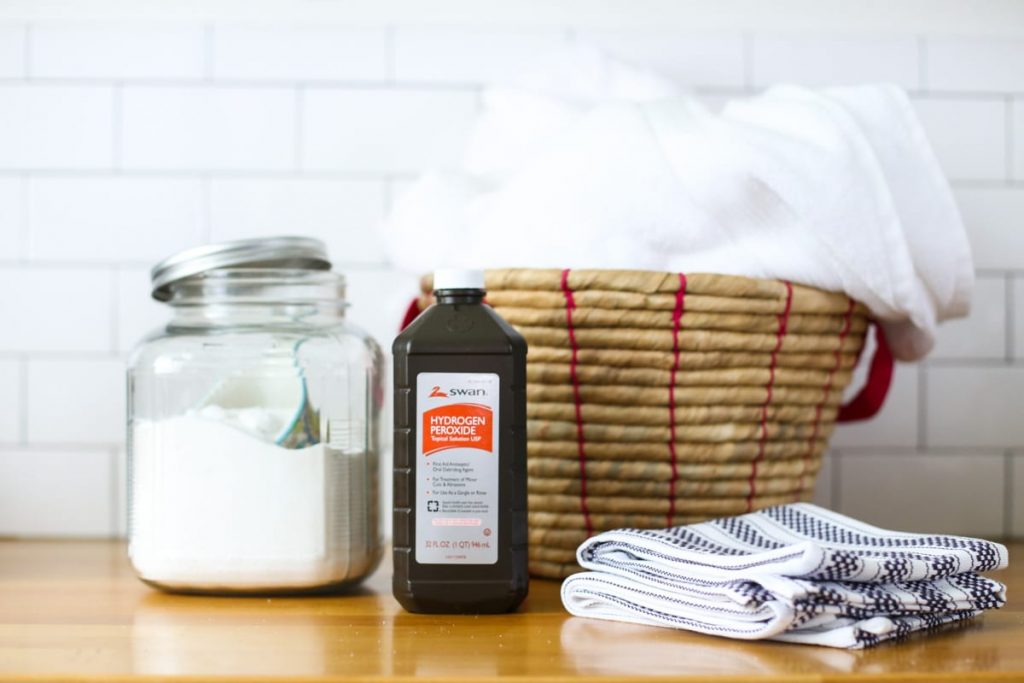 Oxygen bleach is a laundry booster that can be used directly in the washing machine to help clean soiled clothing and improve the performance of laundry detergents. For years, I used this product in my home until I finally decided to do a little research into the ingredients. After reading the ingredient list and articles online, I realized the expensive oxygen bleach powder I purchased to provide my laundry with a sweet little boost was nothing more than a special ingredient called Sodium Percarbonate. From my research I learned Sodium Percarbonate is made by bonding two ingredients together: hydrogen peroxide and washing soda. Mind-blown! Talk about simplicity!
It was at this moment in my research that I realized the expensive product I was purchasing from the store shelf each month could easily be made at home. I played around with several variations of a homemade Oxi-Clean like product: mixing equal parts hydrogen peroxide and washing soda, reducing the hydrogen peroxide, etc. Each attempt only led to disaster.
As it turns out, washing soda and hydrogen peroxide form some kind of chemical reaction after sitting for 24 hours in a container. The two ingredients form a crystal-like hard substance. It's actually pretty fascinating, and that's as far as I get with the technicality of it all. Hard rock-like crystals are no bueno for a mom in need of a homemade laundry boost.
Finally, I figured out my problem. I was over complicating the whole process.
Since that light-bulb moment, I've been happily using a homemade laundry boost. I simply keep a bottle of hydrogen peroxide and a glass jar filled with washing soda near the washing machine. When our laundry is on the dirtier side or I'm washing a load of towels, I simply add equal parts of washing soda and hydrogen peroxide to the machine as the water fills up, swish the ingredients in the water with my hand, pour in the laundry soap, and add the clothes! Viola!
Before I share this simple recipe with you, let's take a look at the two ingredients: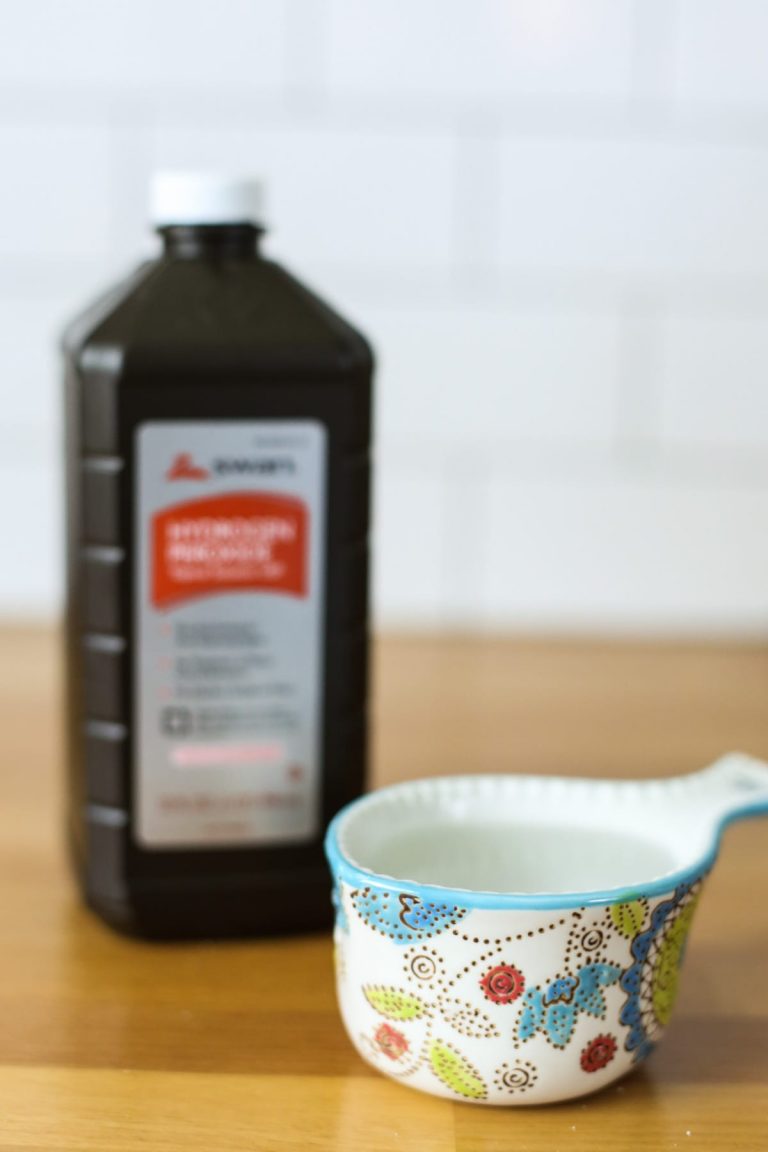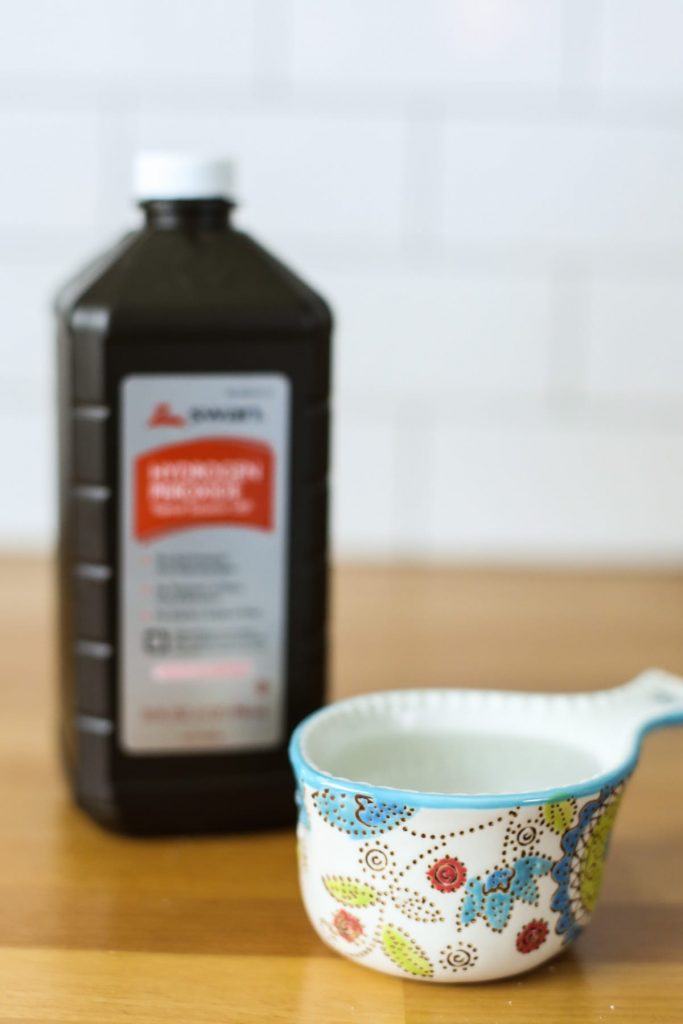 Hydrogen Peroxide: The primary job of this household ingredient is to remove stains and naturally-brighten clothes. This ingredient is also used in my homemade bleach alternative, which also uses washing soda and the power of lemons to whiten dingy garments.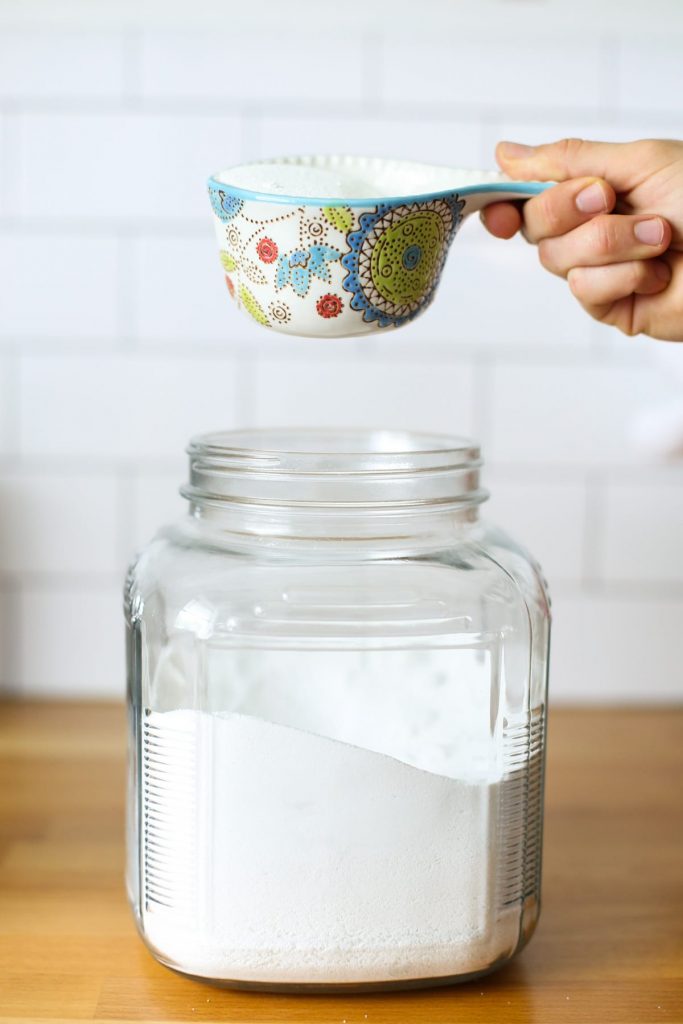 Washing Soda: This is the cousin of baking soda. In fact, you can actually make washing soda from baking soda–I tell you how to do that in my DIY Natural Cleaning Challenge eBook. When it comes to cleaning clothes, washing soda is preferred over baking soda due to washing soda's higher PH level (PH 11). Washing soda can help soften hard water. It also works as a degreaser and stain remover.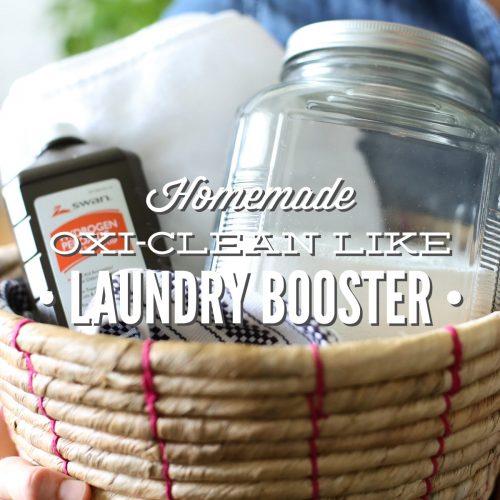 Homemade Oxi-Clean Like Laundry Booster
Oxygen bleach is a laundry booster that can be used directly in the washing machine to help clean soiled clothing and improve the performance of laundry detergents.
Instructions
Turn on the washing machine, allow the water to fill the basin 1/4-1/2 way full. Add each ingredient to the water (preferably hot water), along with the laundry soap, and swish (use your hand or a wooden spoon).

Continue filling the washer with water until you reach the desired level.

Once the ingredients are dissolved, add the clothes. Proceed to wash the clothes according to your washing machine's cycle.
Notes
For soiled or extra stinky clothes (not ones that require extra whitening or stain removal–this recipe isn't a complete stain remover), soak the clothes in the solution for 30 minutes -1 hour before adding the laundry soap and running the washer.
This recipe is used in my house as a regular laundry booster (to aid my laundry soap in getting rid of dirt or odors). For clothes that need extra whitening, I use my homemade bleach alternative.
For clothes with stains, I use my homemade stain remover, then toss the clothing in the washing machine (along with other clothes, if possible) with this formula. The laundry booster helps lift the stain, if the stain remover needs a bit more of a boost.