Today was going to be a shaving cream day, but after a good cup of coffee, a few minutes in the carline, and a quiet drive home, I had a lightbulb ingredient moment. This means I scratched my plans to share my homemade shaving cream recipe, just for today. I promise, it will be up next week, but I think this one ingredient could be an awesome addition. One more week!
In the meantime, let's turn our attention to laundry. Because just like coffee and quiet drives, laundry solves all problems. Or wait, maybe laundry creates all problems? That was the case in our home before I finally created a laundry routine that worked for me. And to be honest, I've been slacking on my routine this week.
Before I go way too far off topic, let's chat about laundry soap.
I shared my first ever laundry post on Live Simply back on February 11, 2014. Now that really dates this blog. That's two whole years ago, which in human years means that first laundry post is now a toddler. But when it comes to blog years (which work the same way as dog years, I believe), that laundry post is a teenager. And if we take this a step further, that's REALLY REALLY old for a blogpost.
In that two year span of time, hundreds and thousands of people have said "good-bye" to the Tide once and for all (just like I did), and found a new love called, Homemade Liquid Laundry Soap. Today, two years later, I'd like to expand your (laundry) soap-making vocabulary and skills to include a powder laundry soap. But not just any powder soap. Oh no! We're going to keep this one incredibly simple. In fact, the entire process, from start to finish, only takes about five minutes. Seriously, five whole minutes!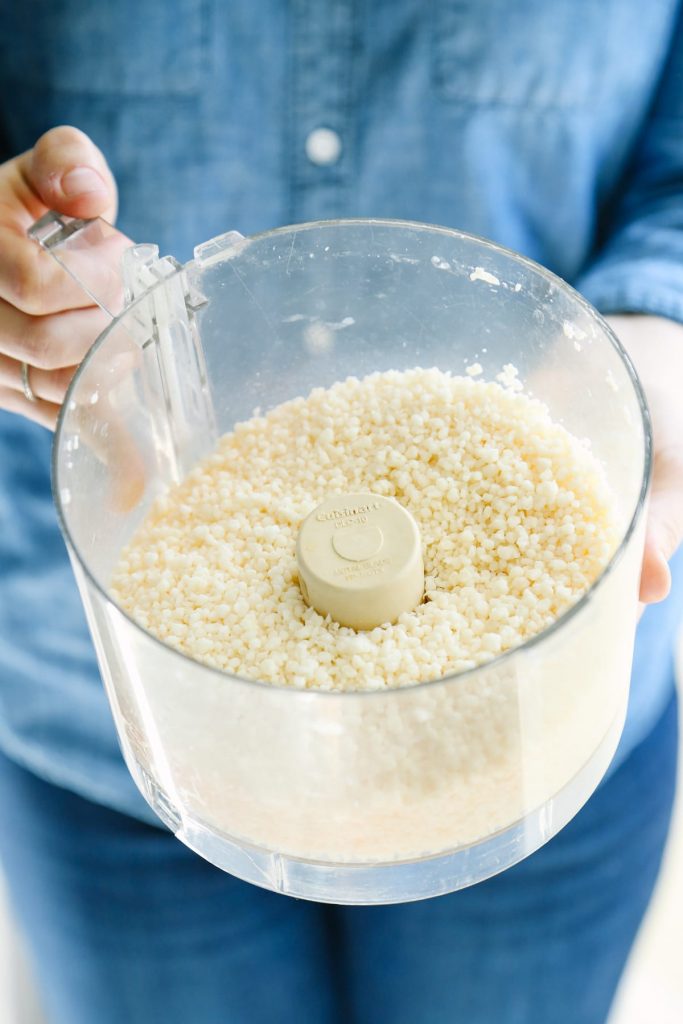 To add to the tell-all nature of today's post ;), I think it's important to point out that I've never been a powder laundry soap kind of gal. I never had anything against powder laundry soap; it's just that my mother only used liquid laundry soap, and so, as a result, I decided liquid soap was the route to go.
Because I had a deep love for a certain kind of not-so-natural liquid laundry detergent, I created my infamous liquid laundry soap a fews years into our real food journey, and instantly fell in love. I never once gave a passing thought to the idea of making a powder soap. Plus, there are only a bazillion powder laundry soap recipes on Pinterest.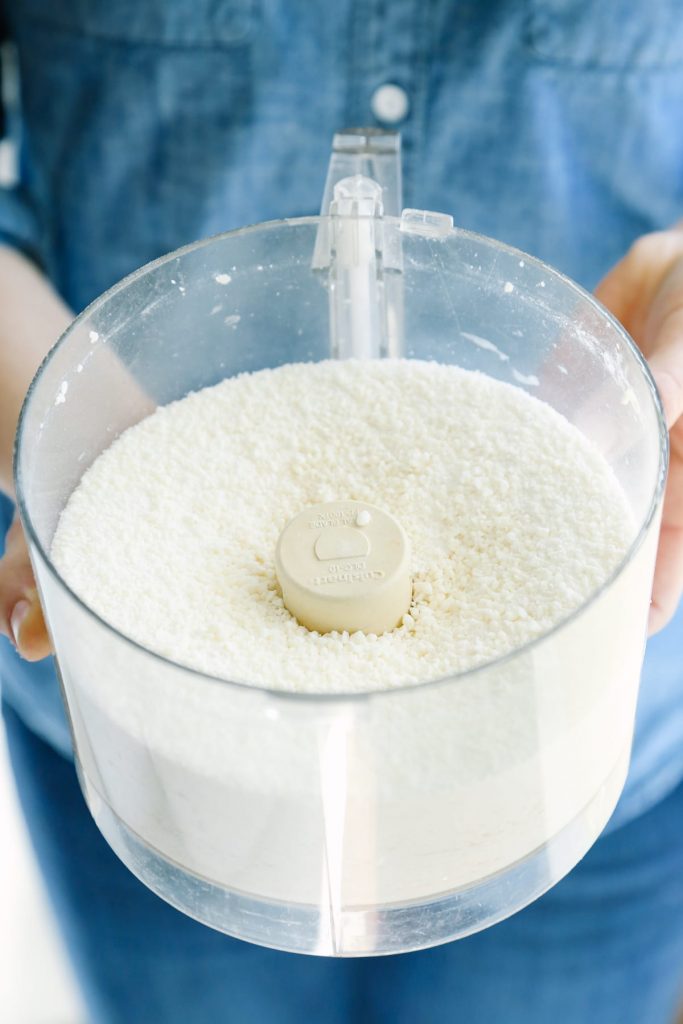 That all changed last year.
I'm not exactly sure what was happening in our life at the time, but I do know that we were going through a busy season. At some point during that busy season, I ran out of my homemade liquid laundry soap. Now, this may surprise some people, but I decided in that moment of busyness to purchase a "more natural" store-bought soap.
Remember my "What to Buy vs. Make" chart? Number three on that chart asks, "What's the time difference?" At that time, the time difference between making laundry soap and purchasing it from the store was large enough that store-bought won. Dear Mom, please don't feel like you must make EVERYTHING! There are times when you'll make homemade mayo, and other times when a cleaner store-bought option is best. There are times when you'll make laundry soap, and other times when you just need to get to bed at 10pm and purchase soap at the store during your next shopping trip. It's okay!
After purchasing laundry soap for a couple of months, I felt the "itch" to get back to making homemade laundry soap again. Our schedule also slowed down to a normal pace. During this time I also had a few requests from readers for a powder soap, so I decided to use the same ingredients from my liquid soap (castile soap, borax, and washing soda) to create a powder version. And now for the words that I never thought I would say: I loved the powder laundry soap! Big puffy heart love! (Just imagine a big heart emoji there <—)
And now, my friend, without any further ado, let's talk about this powder laundry soap, and the simple ingredients and recipe that won my heart.
Castile Soap (Bars): Castile soap is a concentrated vegetable-based soap made of ingredients you can actually pronounce. This soap is gentle on the skin and effective in the fight against dirt, grease, and unwanted germs. Dr. Bronner's is a very a popular brand of castile soap. For this recipe, we're going to use the bar (dry) form of castile soap versus the liquid. The bars and liquid are sold in Target, health food stores, online stores (like Amazon), and even conventional grocery stores.
Washing Soda: Washing soda, also known as sodium carbonate and sold under the Arm & Hammer brand, is highly alkaline which makes it a great cleaner! The high alkaline level allows washing soda to act as a solvent. Washing soda can also be used to fight against hard water, since the washing soda binds to the minerals, which in turn can boost laundry soap's effectiveness. Washing soda can be found in the laundry section of most grocery stores, or made at home in the oven.
Borax: This white powder, sodium borate, is a natural mineral used in many cleaning recipes. Over the years, some people have expressed concerns that borax isn't a safe homemade cleaner. I take just the opposite view, especially when you compare super effective borax to most of the main-stream cleaners on the market.
While I feel safe using Borax in my cleaning recipes, I take care to avoid inhaling this ingredient (as you'll see in this recipe) and keep it away from little hands that may choose to taste-test some of the white powder. The product receives an F according to the EWG for respiration concerns (don't purposely sniff inside a box of Borax!). I believe this article from Wellness Mama offers valid points to why we shouldn't throw the Borax out with the box.
Homemade 5-Minute Powder Laundry Soap
...let's talk about this powder laundry soap, and the simple ingredients and recipe that won my heart.
Instructions
Cut the castile soap bars into small slices or chunks. This step is important to avoid ruining your food processor.

Place the castile soap slices or chunks in a food processor bowl. Pulse the soap on high until the soap resembles large crumbs. Add the washing soda to the food processor. Place a towel over the top of the food processor lid, and pulse for 1 minute. After pulsing, the ingredients should be well combined. If you don't have a food processor use a cheese grater, and then mix the ingredients in a bowl.

Pour the washing soda and castile soap into a storage container, and stir in the borax. Add the essential oils, if using.
Notes
To Use: For top-loaders, use ⅛ cup. For front-loaders, use 1 tablespoon. Place the soap directly in the washing basin with the clothes, not the laundry soap drawer. 
The "where to buy" links provide links to the actual products I use. As always, I recommend shopping around online and at local stores for the best prices and products you love. Adapted from my book, DIY Natural Cleaning Challenge.
Borax Note: As noted above, I feel safe using borax in my laundry soap. If you'd prefer not to use this ingredient, try subbing out the borax with 2 cups of washing soda. I can't guarantee the effectiveness of this recipe once the swap has been made, but it's worth the shot if you have strong feelings against borax.