There are two consistent seasons in Florida (AKA "home-sweet-home"): summer and not-summer.
Florida and Summer are best friends, I'm sure of it.  During the not-summer months (also known as "winter") Florida must hang with her good ol' buddy Summer. They are true best friends with a love/hate relationship in full effect. One moment Florida must hang with Summer. Then, they break off their friendship and the sixties roll-in. Trust me friends, sixty is cold… break out the parka and boots!
During the official summer months, Florida and Summer are best friends…completely in love with each other. Think of weather in the hundreds and the scorching sun beating down on your "I-just-can't-take-it-anymore" shoulders.
After spending much of the not-summer months in the house (sixties are way too cold for venturing out), the presence of Summer means it's time to play! Beaches must be visited. Don't forget the neighborhood ducks to visit and juicy watermelon to eat. All this fun means sun protection must be planned.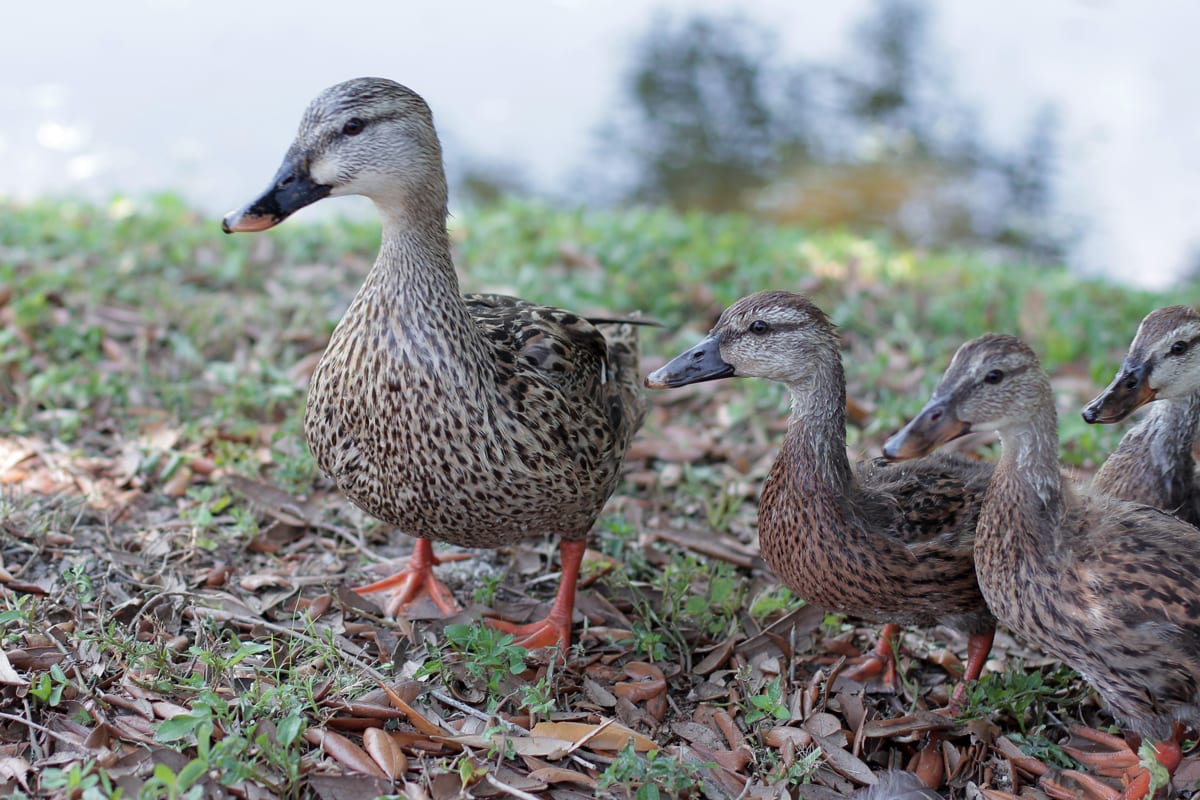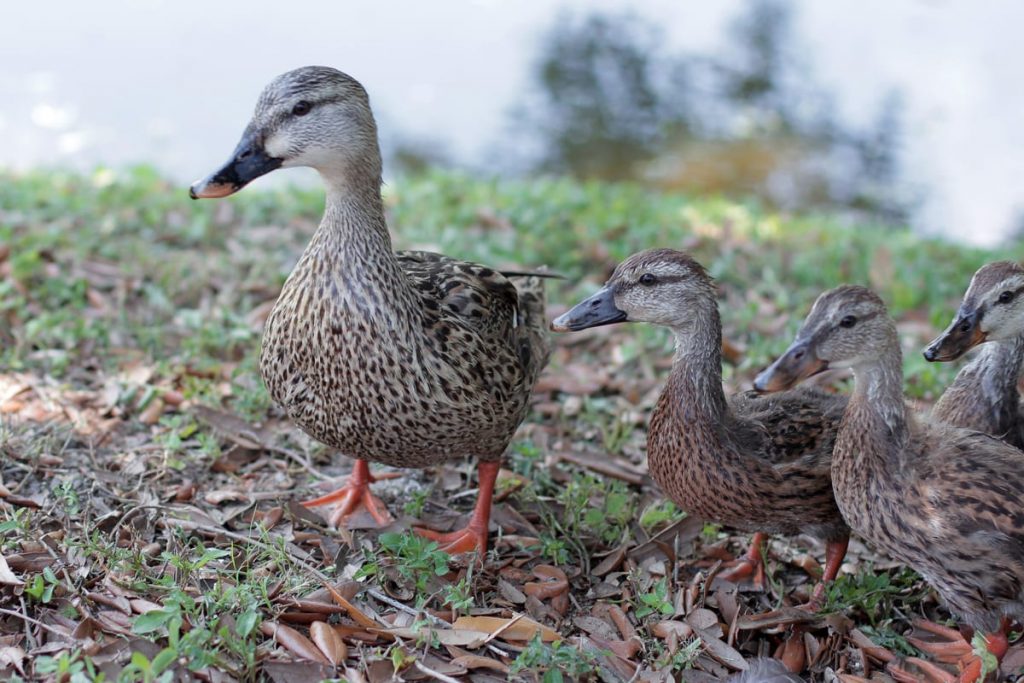 In our pre-simple days, sun protection consisted of a bright pink tube bought from the store. Slowly over the years I've changed the products we use for effective homemade recipes.
The thought of making homemade sunscreen appears daunting, at least it did to me! But, I'm here to say, "it's simple"! I'm not a gal who enjoys complicated ("Live Simply"). With a few simple ingredients and ten minutes of time sunscreen can be made. Let's talk about the simple ingredients. If you're already making homemade products, you probably own a few homemade sunscreen ingredients.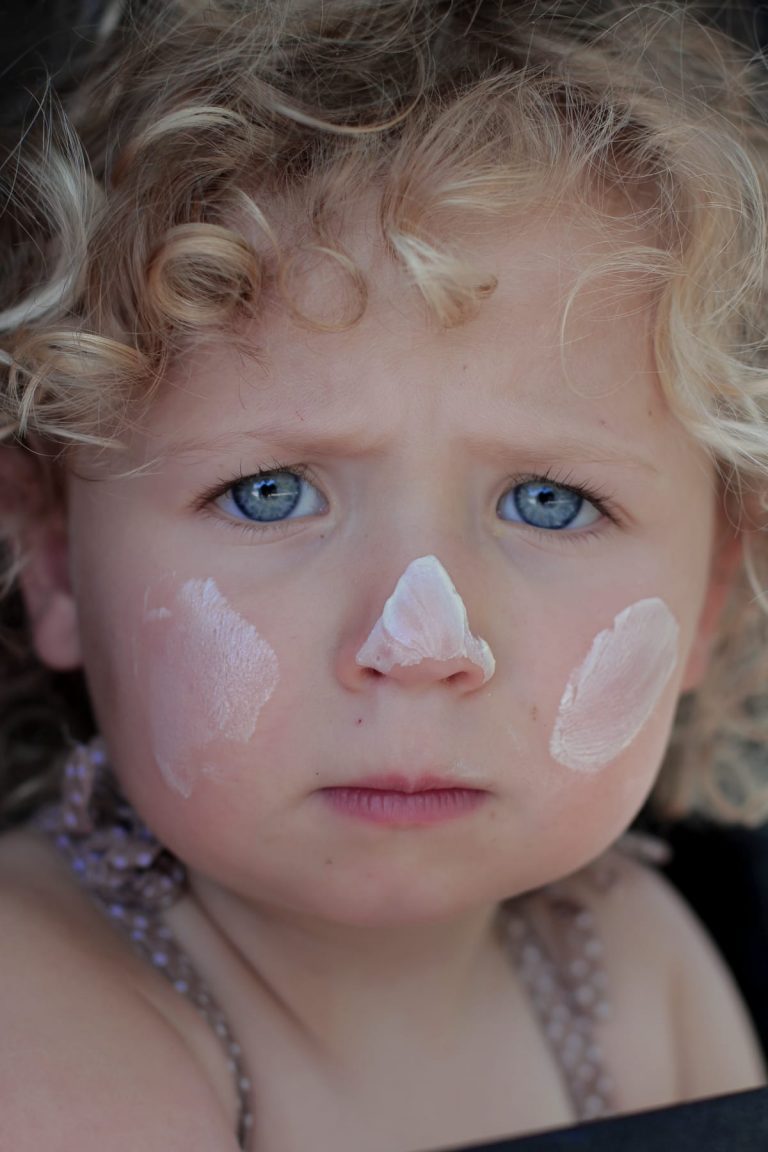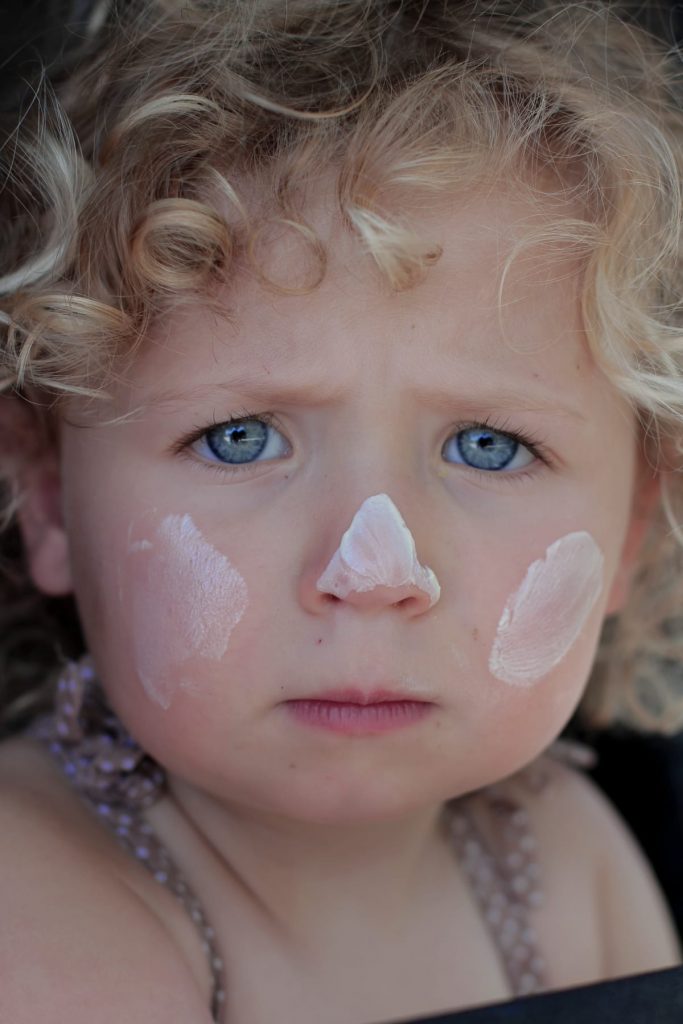 1. Coconut Oil: Protects the skin and tissues from sun damage and successive exposure. Coconut oil doesn't block the sun completely, allowing the skin to absorb beneficial Vitamin D. Consuming coconut oil during the summer months can help prevent sun damage. Make sure the coconut oil is pure and not processed. Note: Coconut oil alone will not protect against the sun.
2. Sweet Almond Oil: Contains a smaller SPF (around 5). Also provides Vitamin E which nourishes the skin.
2. Shea Butter: Contains fatty-acids along with Vitamins A & E. Shea butter moisturizes and provides a small amount of sun protection.
3. Carrot Seed Oil: Contains high levels of Vitamin A and boasts a high SPF (estimated around 30-40). I also use carrot seed oil in my homemade lotion for it's amazing antioxidant properties.
4. Zinc: Provides physical protection against damaging rays and SPF. A non-nano zinc will not absorb into your bloodstream.
5. Beeswax: This ingredient simply solidifies the oil producing a spreadable lotion. Beeswax will melt when exposed to heat.
Along with homemade sunscreen I also include foods in our summer diet which aid in sun protection, such as: dark leafy greens, berries, carrots, egg yolks, tomatoes, and sweet potatoes.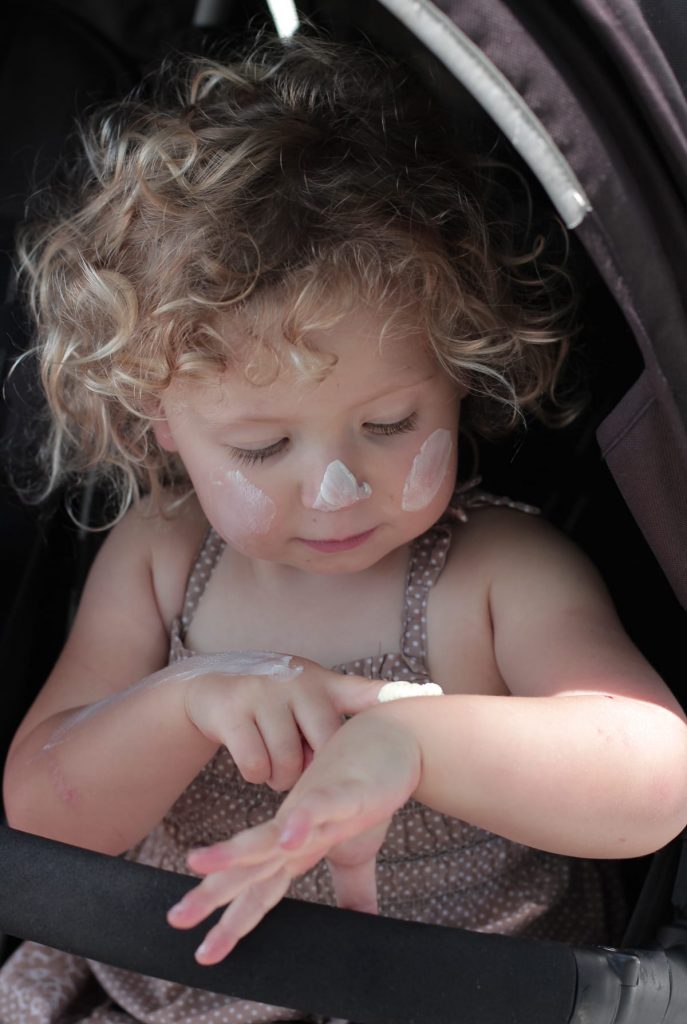 When our family plans to be out for a long period of time (such as an all day trip to the beach), I add extra sun protection by using: hats, long-sleeve swim shirts, and a beach umbrella. I also reapply my homemade sunscreen throughout the day.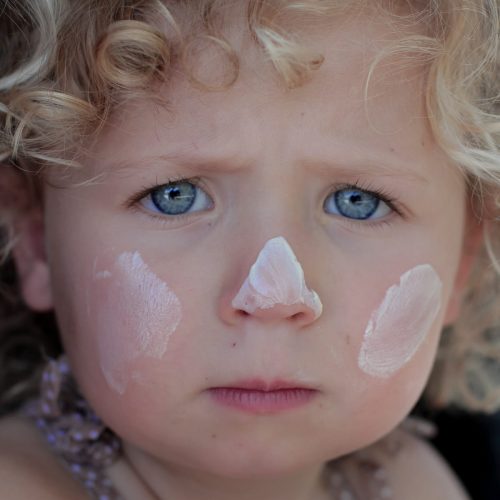 Homemade Sunscreen
With a few simple ingredients and ten minutes of time sunscreen can be made. Let's talk about the simple ingredients. If you're already making homemade products, you probably own a few homemade sunscreen ingredients.
Instructions
On the stove-top, add 1 cup of water to a small saucepan. Place a heat-resistant glass bowl on top of the saucepan. Bring the water in the saucepan to a boil, then reduce to a simmer. This creates a homemade double broiler to keep ingredients from over-heating.

In the glass bowl add: coconut oil, shea butter, and beeswax. Melt the ingredients, stirring frequently.

Remove the bowl from the heat, add to the coconut oil mixture: almond oil, carrot seed oil, and zinc powder. Stir.

Once removed from the heat the beeswax will begin to set.
For an on-the-go option: using a dropper pour into lip balm tubes [(like this)|http://www.amazon.com/gp/product/B00DQNFFDA/ref=as_li_tl?ie=UTF8&camp=1789&creative=390957&creativeASIN=B00DQNFFDA&linkCode=as2&tag=livsim07-20&linkId=ZJNSQIVV5SCFM2I7]. This option produces a small amount of sunscreen per tube, but I like the portability of this option. I keep a small tube in my purse (wrapped in a Ziploc bag) for just-in-case summer moments.
The sunscreen will solidify after about five minutes. The final result will be a spreadable lotion.
Ingredient Notes
Using this recipe, I make one 4oz. mason jar and six lip-balm tubes of sunscreen.
I've included "where to buy" links to show the products I enjoy using. Many of these ingredients can also be found at local health food stores.
If you're planning to be in direct sun for hours, I highly recommend using sun protection such as hats and protective clothing along with sunscreen. This sunscreen alone may not provide the full protection needed if you are fair-skinned and burn easily. Sunscreen is just one component of protecting the skin from the sun. Homemade sunscreen can perform differently than store-bought sunscreen and should not be relied on for full protection during a long day at the beach or pool.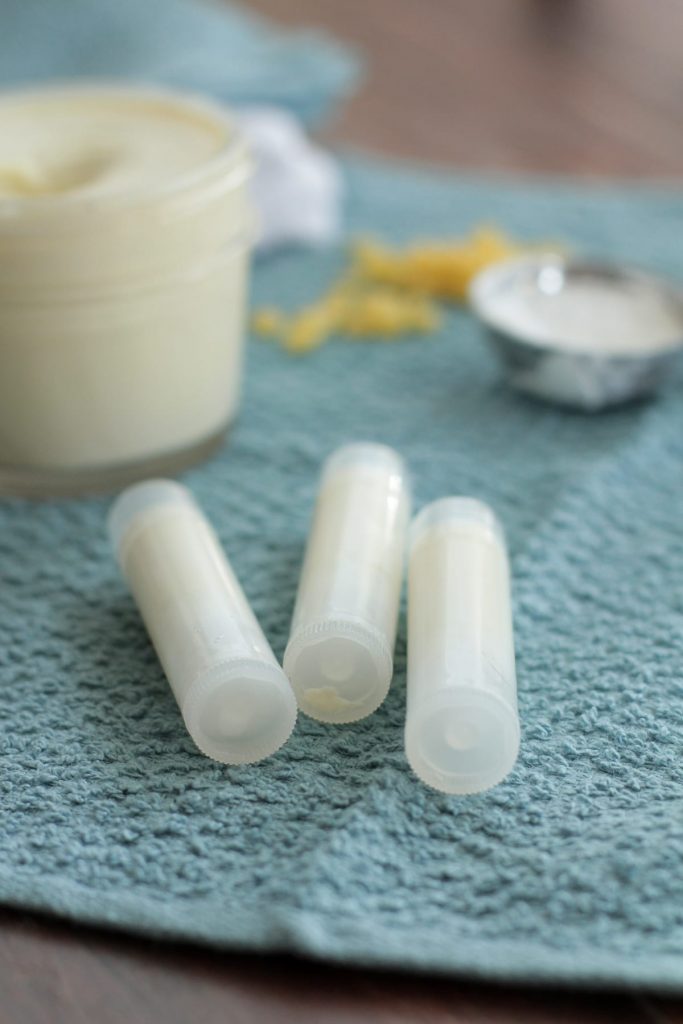 More Recipes You May Like: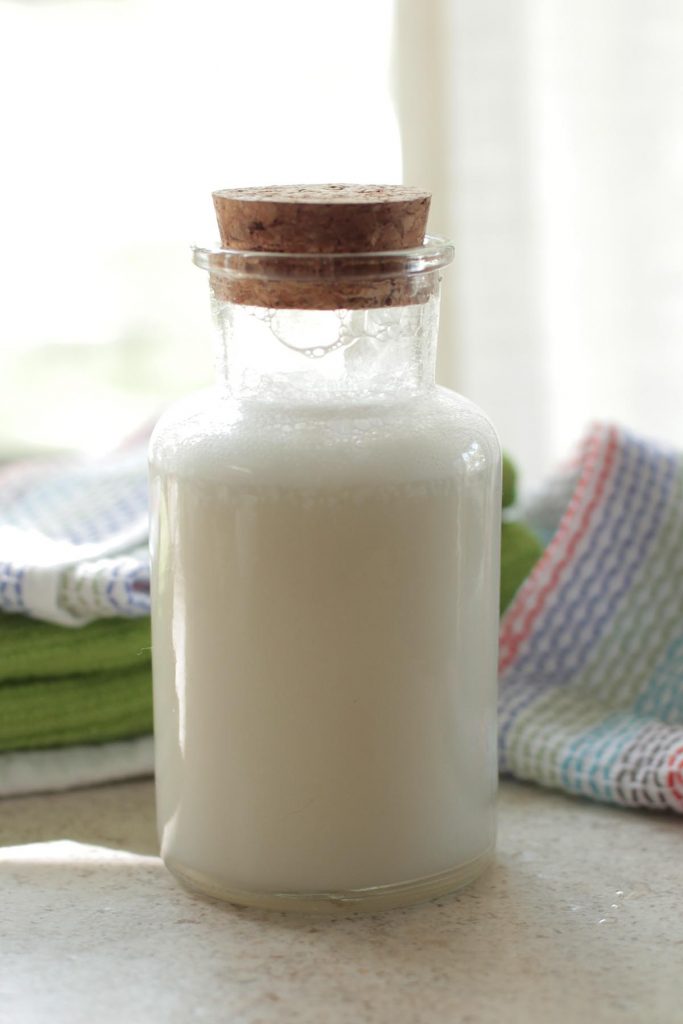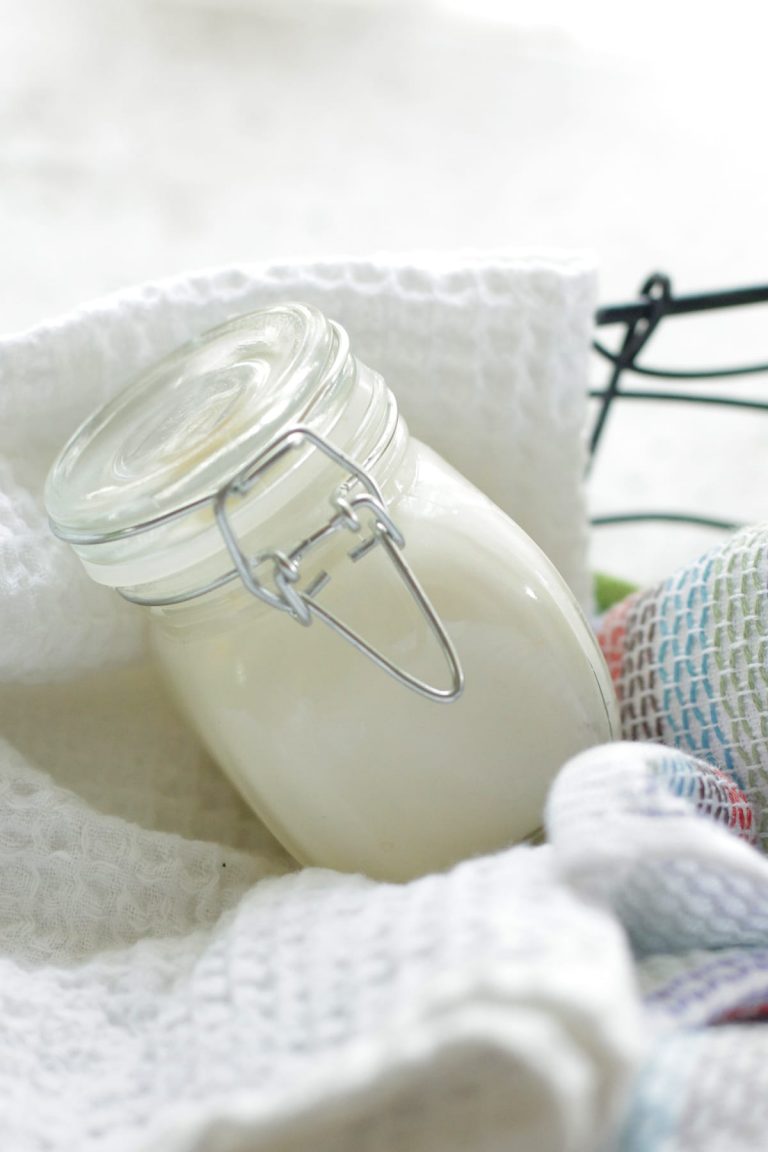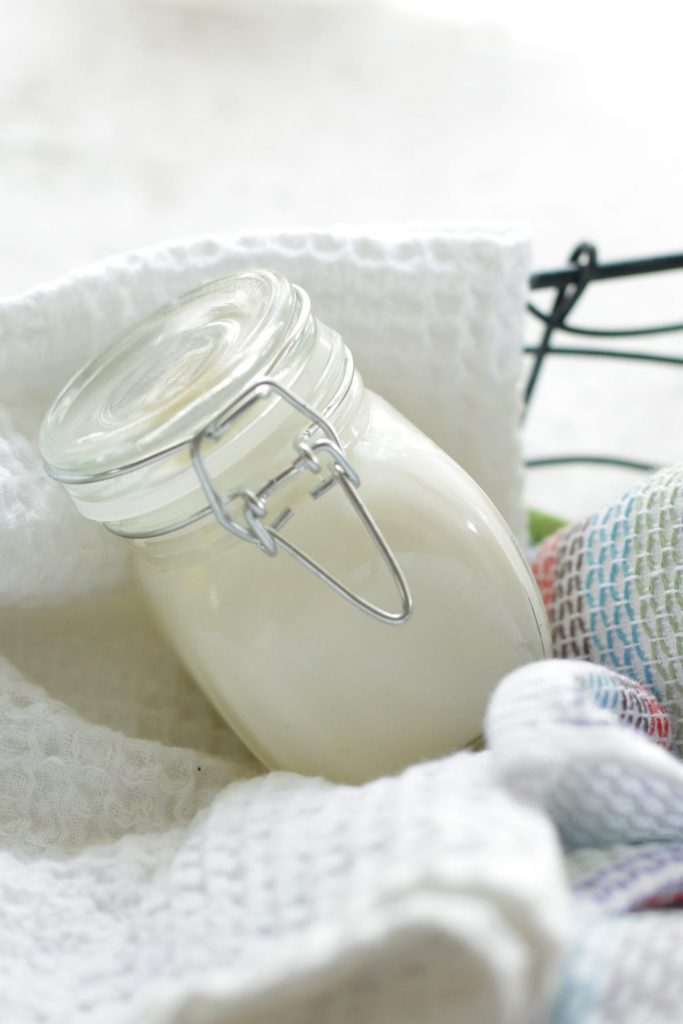 Homemade Ultra-Moisturizing Lotion (Without Coconut Oil)