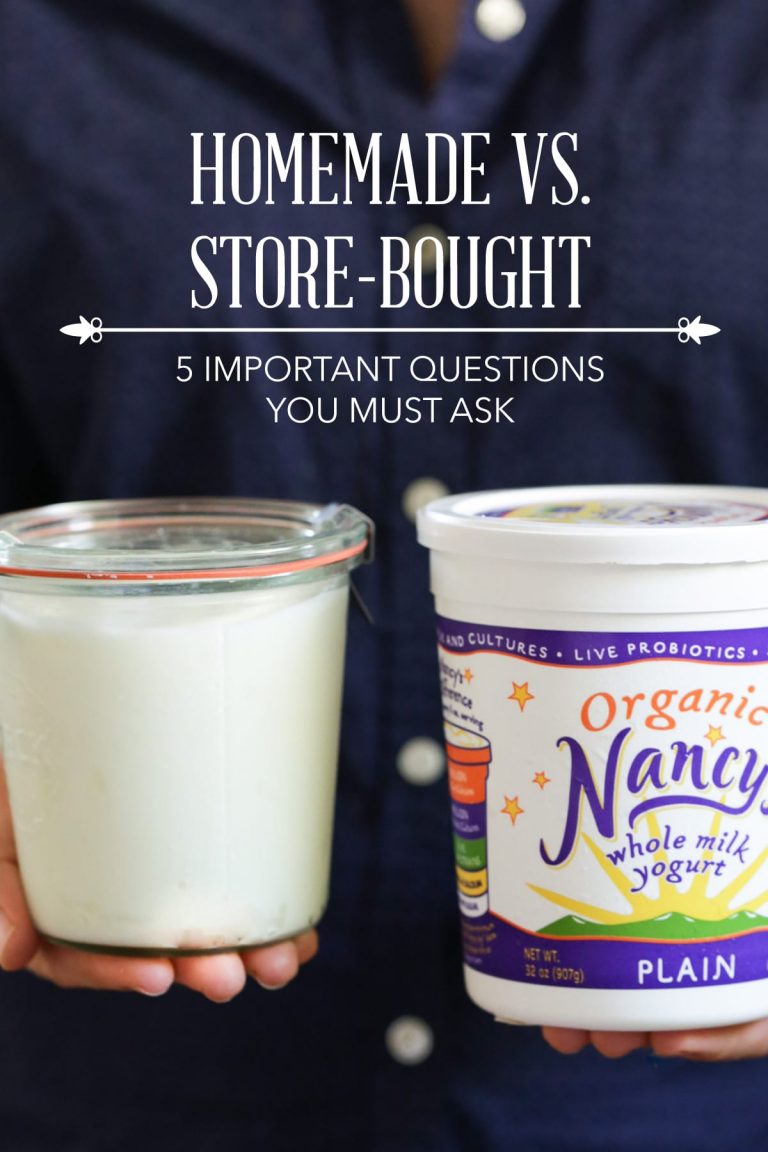 Trying to do it all can lead to natural living burnout!
And that's exactly what I experienced after my first year of adopting a real food and natural lifestyle.
I loved the changes our family had implemented: the lack of processed food, homemade products, and sourcing local food. But, I was tired and stressed, and the thought of having to buy something like laundry soap at the store, even a better quality product, caused me to feel guilty for not being "natural enough."
Finally, after sharing my struggle with Dustin, I came to my senses and developed a reasonable plan for deciding what to buy versus make. To this day, I still use this plan.
I realize this may sound crazy coming from a gal who loves to share recipes that range from homemade bread to DIY glass cleaner (pictured above) and lotion. There are also a number of posts on Live Simply titled, "…Stop Buying and Start Making…"
My goal in sharing so many recipes and DIYs is not to convince you to make everything on the blog. My goal is to convince you to make small changes over a long period of time. That, my friend, is what a practical, simplified real food and natural lifestyle is all about.
Five questions (my reasonable plan) I ask myself before deciding whether to buy or make a product:
Question 1: Is there a good store-bought alternative?
Consider whether or not a good store-bought alternative is available before you decide if you should make something at home.
For example: My local health food store sells a very clean brand of tortillas called, "Stacy's." These tortillas contain just about the same ingredients I would use at home. By purchasing these tortillas, I'm able to free up my time to make something that doesn't have a good store-bought alternative, like: hummus (a snack my family loves) and bathroom cleaner. Store-bought wins!
Another example: "Boo-boo cream" is essential in our house, but I have difficulty finding a great store-bought product made with natural ingredients. So I make homemade boo-boo cream. Homemade wins!
Question 2: What's the cost difference?
If both a quality store-bought product and homemade option are available, I analyze the cost.
For example: Liquid hand soap costs $4.99 from the store. Homemade hand soap costs $2 a jar. Homemade wins!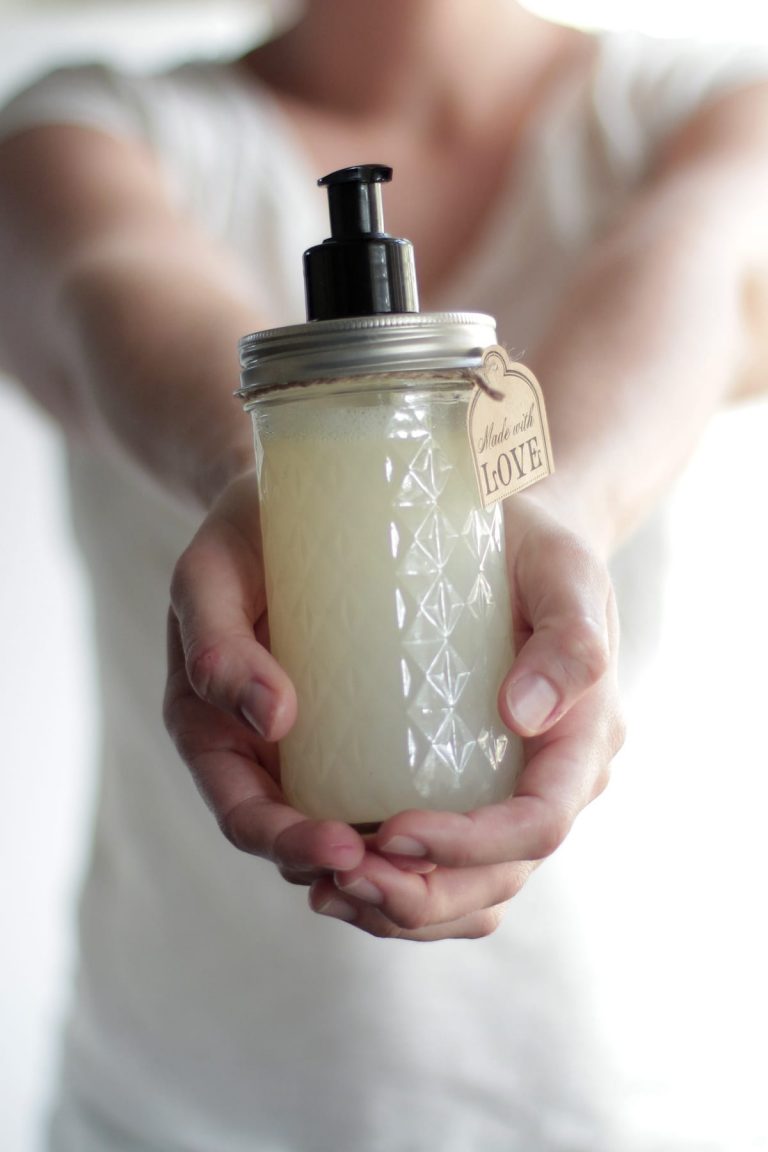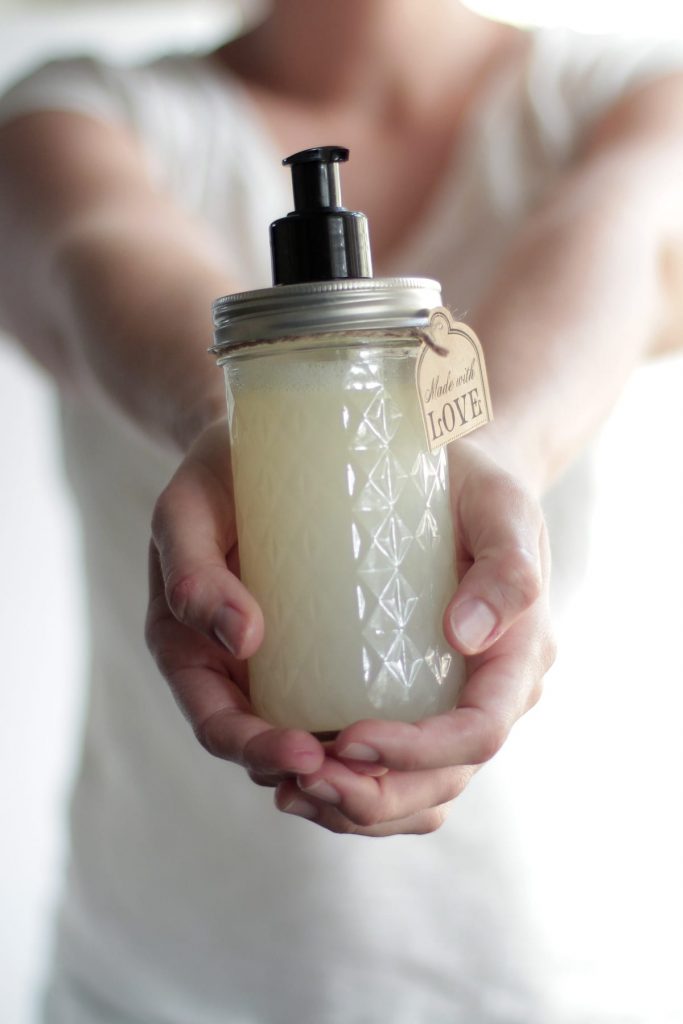 Question 3:  What's the time difference?
If I've determined that both a good store-bought product and homemade option are available, I also analyze the time involved in making or buying the product. As a busy mom this question is very important.
For example: The local market sells amazing pickles (a staple in our house) for around the same price I can make them, but a trip to the local market consumes 45 minutes of drive time (back and forth) on a Saturday morning (family time). Making homemade pickles requires around 25-30 minutes of my time from start to finish. Homemade wins!
Question 4: Is this something I regularly use?
If a product is only used a few times a year and a natural store-bought option is available, I generally buy it versus spending the time to make something at home.
For example: We don't eat a ton of applesauce in our family, so when a recipe calls for applesauce (which is very rare), I purchase a jar of Eden brand applesauce from the store. The only exception to this rule is when apples are in season and a bag costs just a few dollars. I stock-up on apples and make homemade slow-cooker applesauce which is stored in the freezer and used until we run out. Store-bought wins 95% of the time.
Question 5: Will making this product add value to my life?
I think this question is important to consider. There are some products that simply add "value" to life.
For example: I love a specific color of lipstick from the (more) natural brand Pacifica. Could I make a lipstick at home? Probably so. But this lipstick, when paired with a concealer and my homemade foundation powder, always makes me feel a bit more "put together" and ready for our weekly date night. This product, in my mind, adds value to my life. Store-bought wins!
Another example: There are many natural body soaps available on the market at a reasonable cost, but there's something incredibly luxurious about making my own homemade body wash. Plus, it literally takes 5 minutes to mix together a jar of body wash. I continue to make homemade body wash because I love the ingredients, and the product adds value to my life. Homemade wins!
Small, practical changes are the building blocks to a doable long-term natural lifestyle! We can't do it all, but with a plan in place we can make informed choices that benefit our family, time, and money, all while striving to live a more natural lifestyle.
PS: If you own the Real Food Planning Challenge, you can find a printable list titled "What to Make vs. Buy" (the food edition) on page 92.
More You May Like: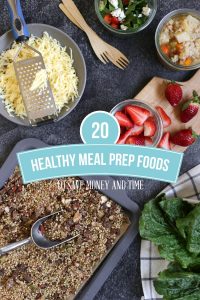 20 Healthy Meal Prep Foods to Save Money and Time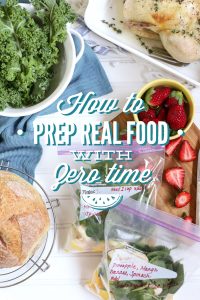 How to Prep Real Food with Zero Time