Last month, our family enjoyed a three week vacation. We've never ventured away from home for that long, so this was an experiment and adventure. During our three weeks, we spent time in Orlando (condo), Ft. Lauderdale (Airbnb), and then boarded a cruise boat.
We were afforded the luxury of having a kitchen during the first half of our trip (both the condo and Airbnb). For the last half of our trip (the cruise to the Eastern Caribbean), we were completely at the mercy of the cruise boat chefs and port restaurants.
In the past, I've shared my tips for eating real food on vacation, particularly if you have a kitchen in your vacation rental and have access to multiple stores and restaurants. Today, let's chat about how to eat real food when you don't have a kitchen (for example: you may be staying with friends or family, on a road trip, or on a cruise).
If you'd like to learn more about a real food lifestyle, I suggest reading this post first.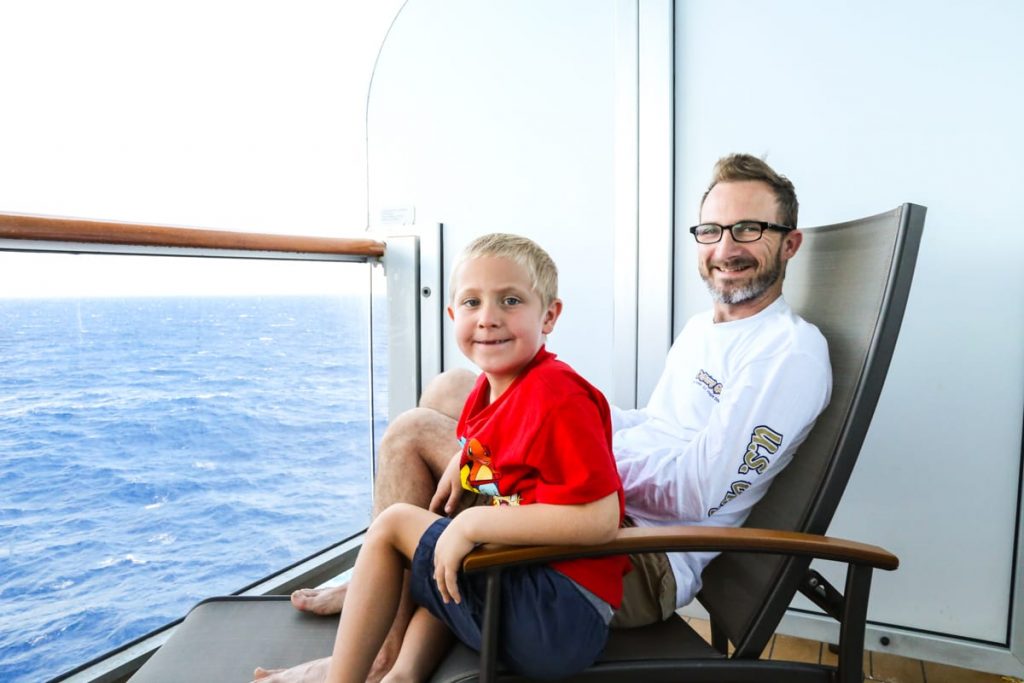 Remember, real food is a lifestyle, not a diet. A lifestyle that's focused on eating good food, made with nourishing ingredients.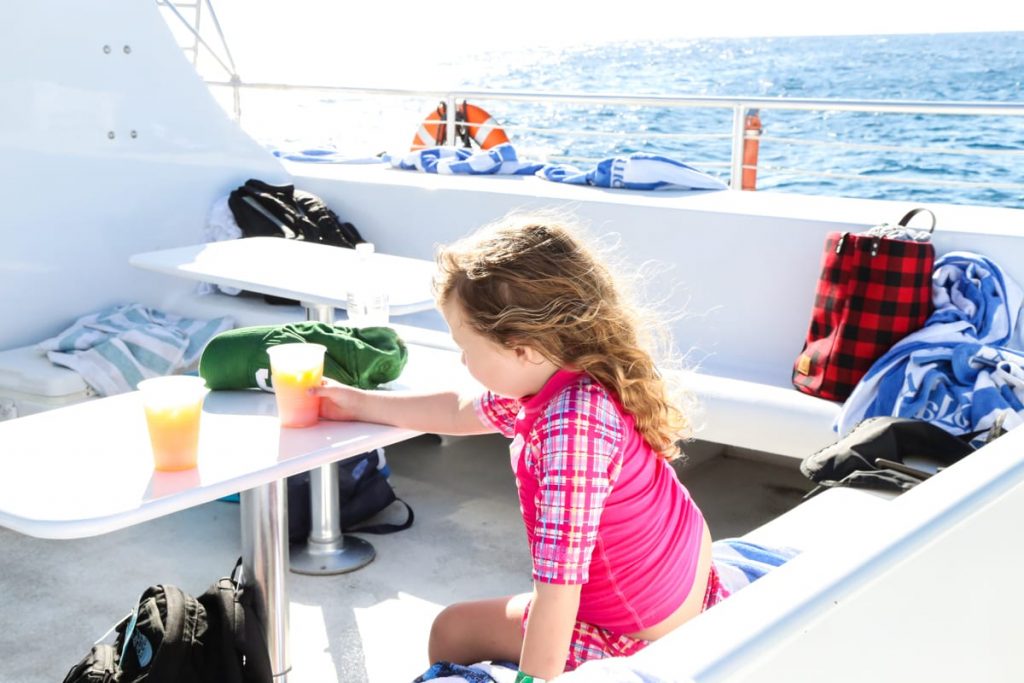 Eating Real Food on Vacation: Video
How to Eat Real Food When Traveling
1. Be prepared
My best advice for eating real food is to be prepared. At home, this looks like prepping ingredients or meals for the week ahead. On the road (away from home), this looks like packing snacks that are made with the best possible ingredients.
Think about snacks that don't require refrigeration or extra utensils. My favorite snacks, include: Justin's Peanut Butter/Nut Butter individual packages, Lara Bars, Perfect Bars (refrigeration required–check out Costco or health food stores), Two Moms in the Raw Soul Sprout Granola Bars, good-quality crackers (Simple Mills, Jovial, Annie's Bunnies), rice cakes (Lundberg Farms), bananas, apples, applesauce pouches, dried fruit and veggies, canned tuna (serve on crackers or over a salad for extra protein), and granola. Snacks are a good back-up if you can't find any decent food choices.
I knew that pancakes would probably be served for breakfast while on the cruise (along with other options), so I packed a tiny bottle of maple syrup (travel size from Target). Everyone in our family thought I was crazy, until they enjoyed real maple syrup in the morning.
I also brought Amazing Grass Raw Reserve (purchased from a local health food store–here's a similar product by the same company). This powder is made from various land and sea greens, and it's packed full of natural probiotics. I mixed the powder in a glass of water each morning (in place of my green smoothie).
We brought our own coffee press and beans on the cruise, which wasn't necessary to enjoy real food–we just love our freshly-ground coffee. You can learn more about the travel-friendly method we used, here.
2. Look/ask for plain fruits, veggies, and meats
The more complicated a meal, the more opportunity there is to add questionable ingredients–unless that particular kitchen makes the meals with from-scratch ingredients. For this reason, I tend to stick with simple, plain meal options when eating out: steamed or roasted veggies, grilled or roasted/baked meats, and no-dressing salads.
For example: In the mornings, while we were on the cruise, I enjoyed hardboiled eggs, bananas or apples, roasted veggies, bacon, and cut-up fruit. These options were pretty plain compared to the sauce and casserole options.
Salads are an easy way to enjoy veggies when you're away from home, even if a fast food restaurant is your only option. But proceed with caution–most salad dressings are loaded with questionable ingredients, like: canola oil, artificial flavorings, and less-than-real preservatives. When ordering a salad, I'll ask for olive oil and vinegar versus a pre-made dressing.
3. Be mindful of ingredients 
Overall, be mindful of how the food you're about to order/consume has been made. Just as we read ingredient labels and think about where our food comes from when shopping, it's important to have the same mindset when we're away from home. Think about enjoying the most nourishing choices available.
For example: One of the lunch options on the cruise was a made-to-order burger hut. I love a good burger. I knew the meat wasn't grass-fed, but it was just beef (as clean and nourishing as possible). I thought about the burger ingredient options, and how to make the most nourishing meal possible. This is what my order looked like: one patty wrapped in lettuce (many restaurants will accommodate this option if you ask), avocado (an ingredient option on the menu), mustard, cheese, tomato, and onion.
It's important to remember that a vacation or outing should be relaxing and enjoyable. It's okay to enjoy food options that you wouldn't normally eat at home, as long as you're mindful of what you're eating. Real food isn't a diet; it's about being mindful of our food choices and enjoying good, nourishing food–which also happens to be incredibly delicious food. That burger certainly qualified as good food to me.