When we first started our real food journey, I had to learn how to make almost everything from scratch. There were two reasons for this: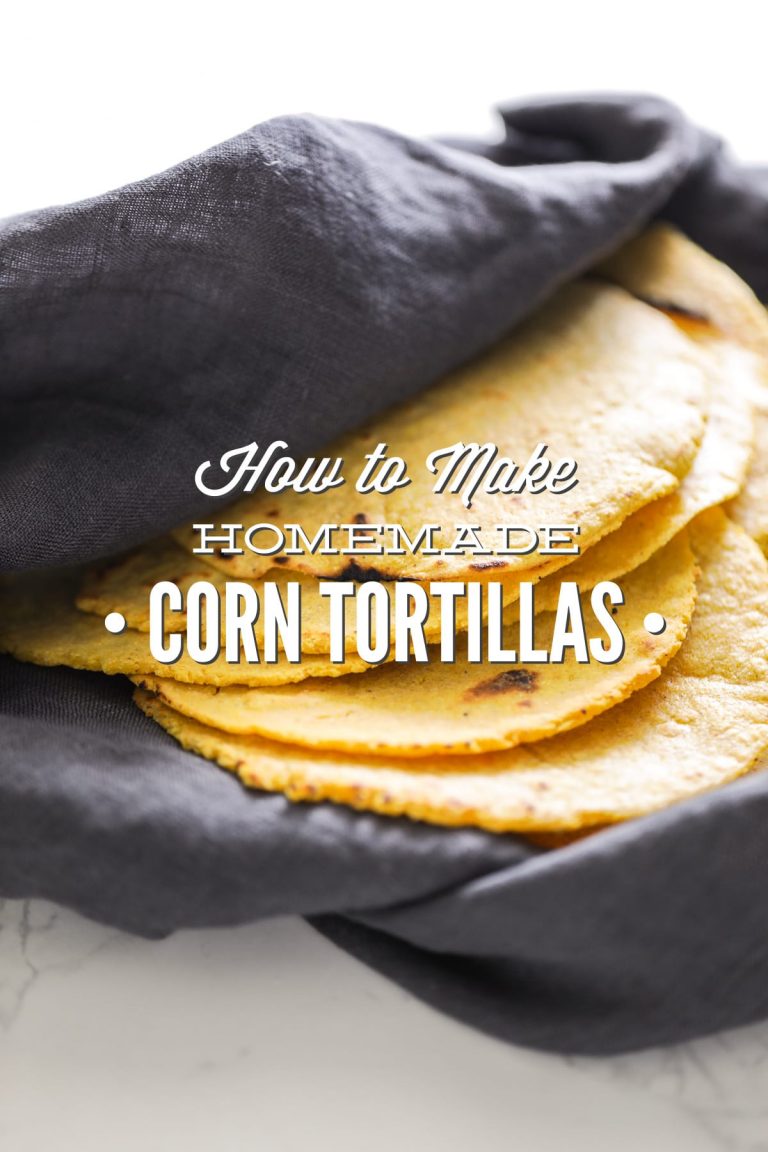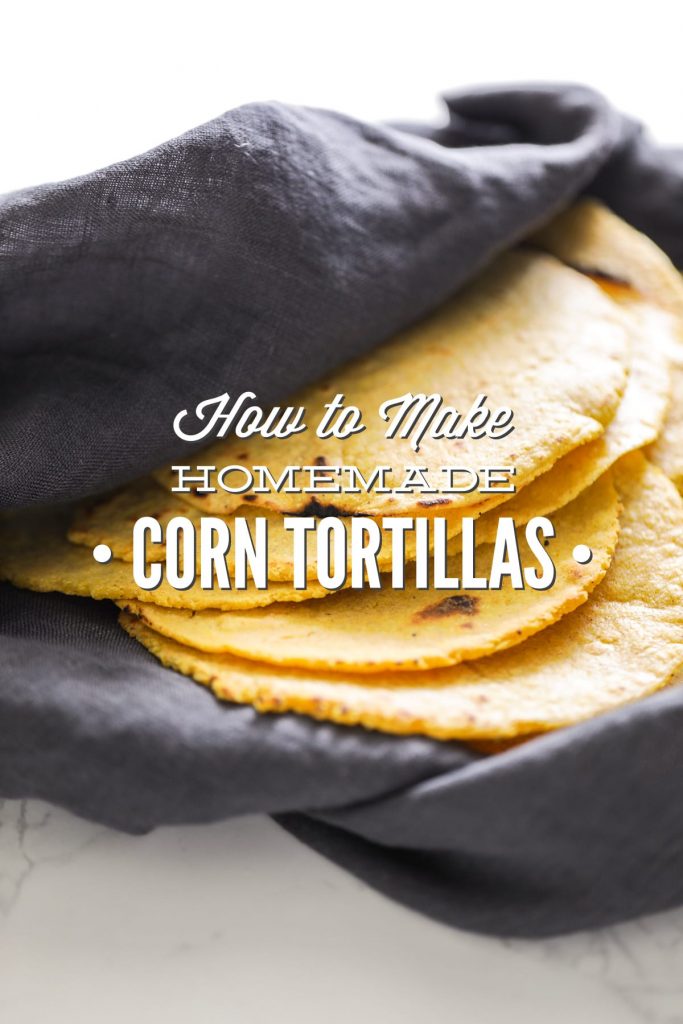 1. Back in 2008/2009, stores were still largely dominated by overly-processed food that was made with not-so-real ingredients. There weren't many smaller companies making real food options (such as: mayo, ketchup, tortillas,etc.) more convenient.
2. I didn't grow up cooking from-scratch meals so this new way of life was exciting. Plus, when we made this switch, I was a stay-at-home mom with a new baby. A baby that slept a lot during the day. I loved sneaking off to the kitchen during nap times to figure out how to prepare new (to me) ingredients and create meals. I felt empowered. It was this passion, which trickled over to my personal Facebook feed where I bombarded my "friends" with photos and long recipe explanations, that eventually led to the creation of Live Simply.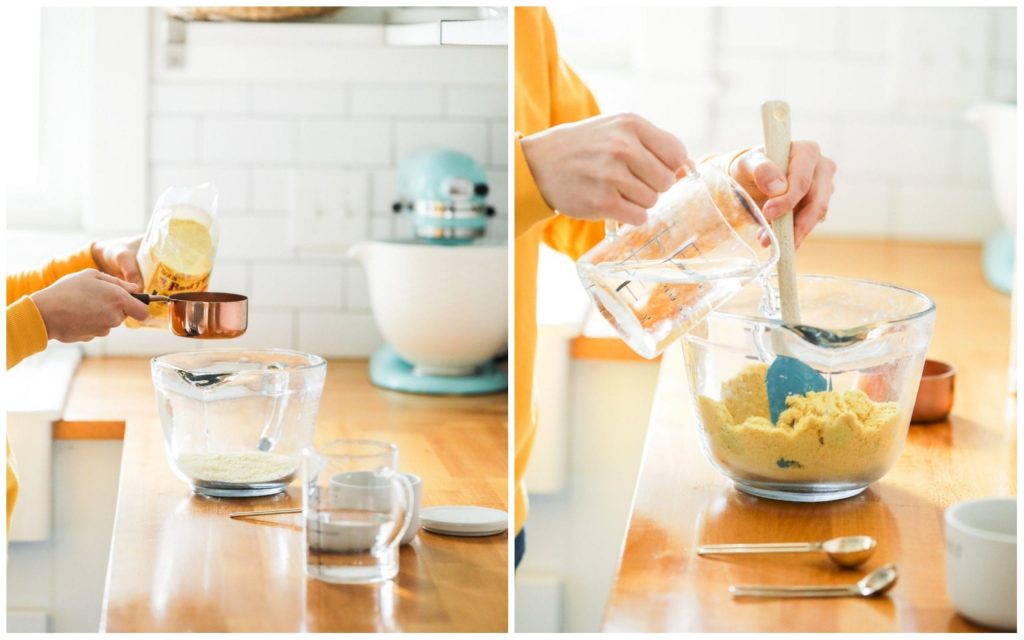 The beauty in learning how to make our meals from scratch, was that I came to realize exactly how food is made–or should be made. Once real food convenience options began to flood the market, I had the knowledge to make wise choices about what was actually made with real ingredients and what was just trying to grab my attention with special marketing lingo.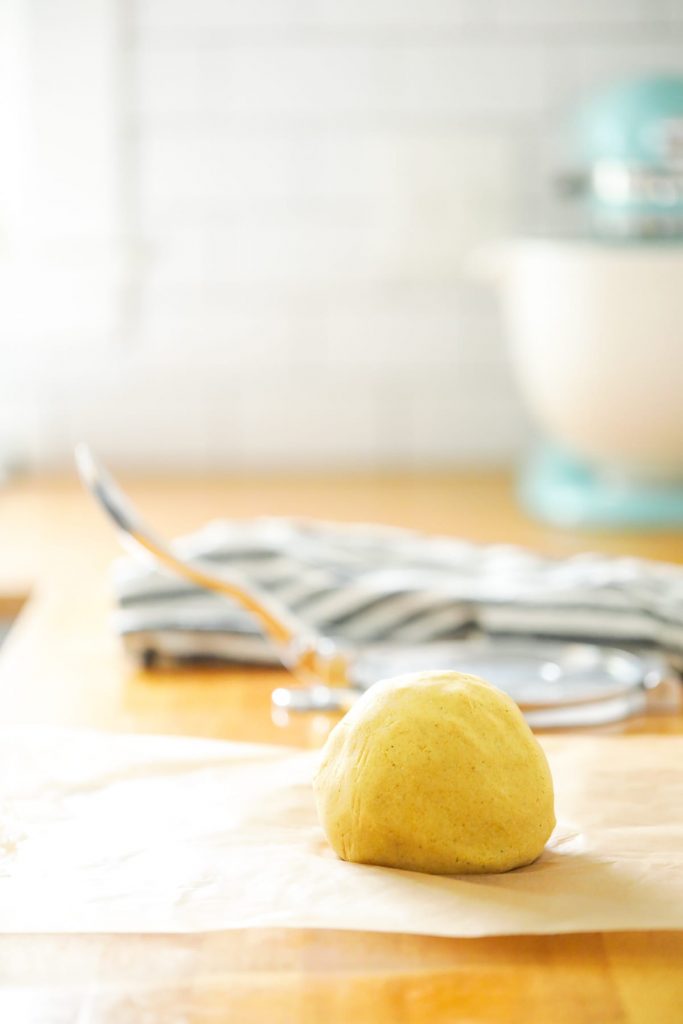 Now, as a full-time working mom, I'm so grateful for the real food convenience options that are readily available today: mayo, salad dressing, ketchup, crackers, sauces, bread, and tortillas. Being able to pick and choose what I will make from scratch and what I can buy to help simplify a meal has done just that, simplified our lifestyle. I'm incredibly grateful for the small companies that have stepped up to offer these options.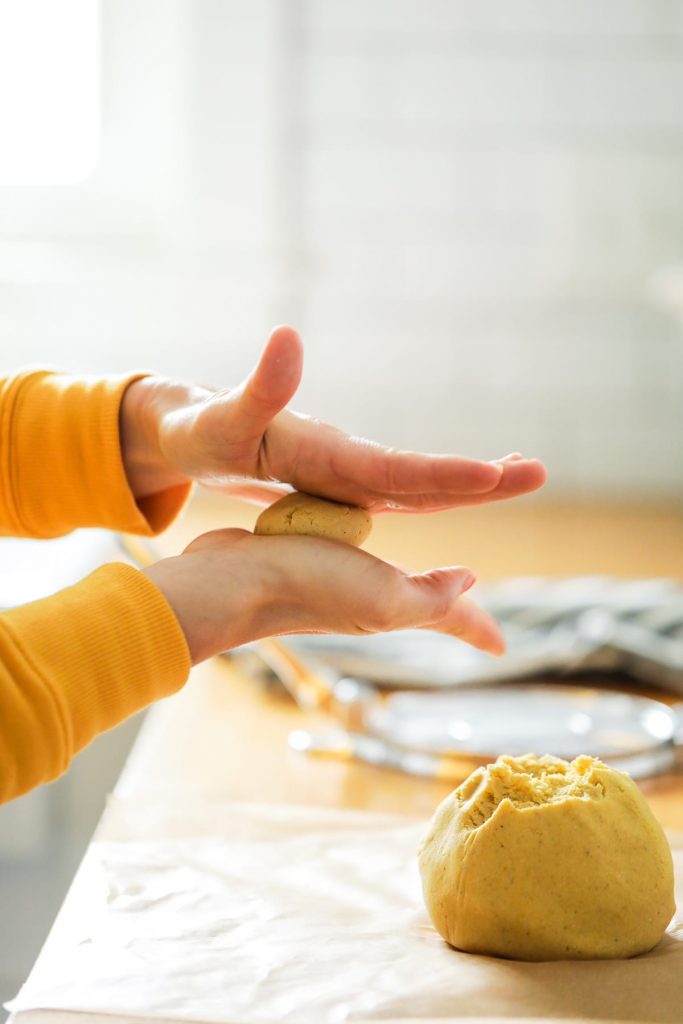 I also think there's a caution we should exercise when it comes to convenience food, even the options that are made with real ingredients. When we consistently rely on these options to feed us, we oftentimes miss the very heart of real food. We miss the idea that food is made with individual ingredients, which require love, time, and technique to turn into a meal.  We miss out on the appreciation and respect that comes from making something from scratch. We also miss the idea that making food from scratch is about slowing down to care for ourselves (convenience options are designed to help aid a busy a lifestyle).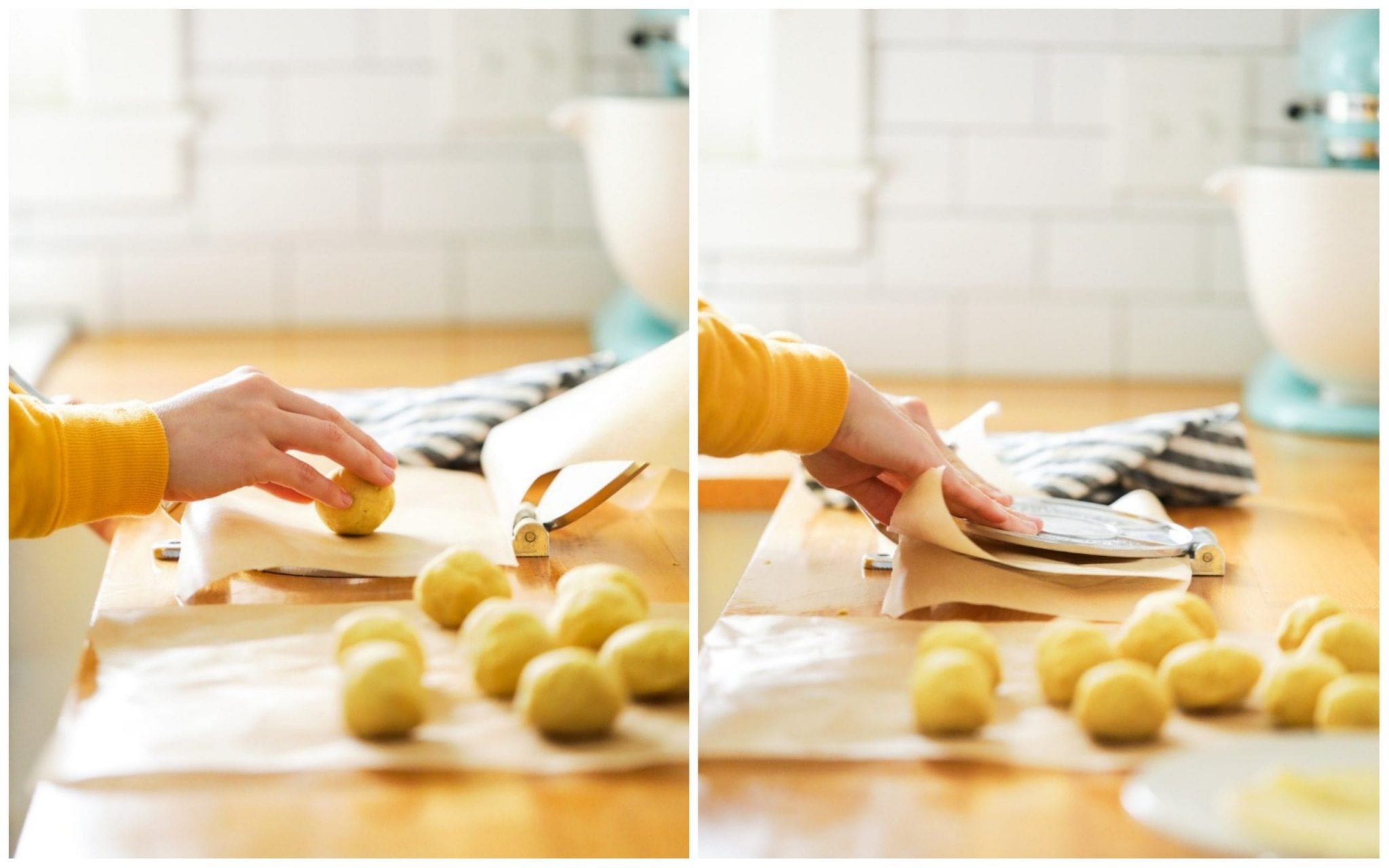 But, we're all so busy. We need convenience more than ever before. Even when we simplify life (cut away the excess stuff), there's still the after-school karate practice once a week, the work deadlines, the hubby that travels for business, laundry, and more. I'm not asking myself, or you, to forsake all responsibilities and spend all day in the kitchen. I know that's not realistic for me, and I'm sure it's not realistic for my reader friends.
My goal is to strike balance. A balance between purchasing the "cleaner" convenience options, as needed, and intentionally prioritizing time to slow down and create from-scratch meals with my family.
Today's how-to recipe, corn tortillas, is something that can be purchased at the store if you're short on time during the week. My favorite brands are: Food for Life, One Degree, Trader Joe's, and 365 (Whole Foods). While clean-ingredient corn tortillas can easily be found in 2018, I think it's something we should also learn how to make for ourselves (if you enjoy tacos on a regular basis). It's one of the foods that, when made at home, makes us slow down, think about what we're eating, and experience the joy that comes from creating a nourishing meal.
Plus, once you've mastered the art of making tortillas, I think they're easy enough to make even on a weekday night. Maybe the kids could even take charge of this task while you help prepare the tortilla toppings.
Only four ingredients are needed to make my favorite homemade corn tortillas: masa harina (corn flour), salt, oil, and water. Over the years, I've tried making corn tortillas in a variety of ways. Adding oil is definitely my favorite way to make them. The oil keeps the tortillas moist and pliable, and results in fail-proof tortillas every single time.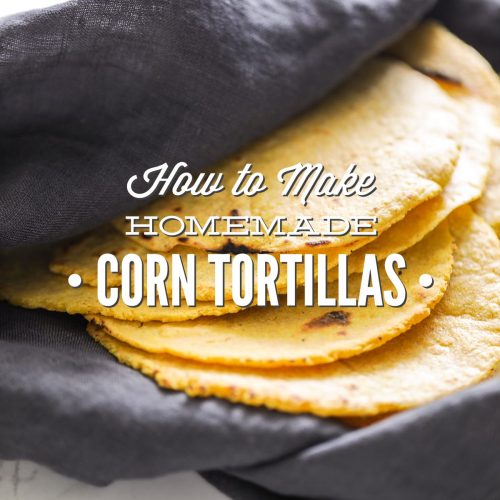 How to Make Homemade Corn Tortillas
Homemade corn tortillas made with a simple mixture of masa harina, water, and oil. Once you've tasted homemade tortillas it's hard to go back to store-bought.

Ingredients
2

cups

masa harina

273g I used Bob's Red Mill--found at most grocery stores.

1/2

tsp

salt

2

TB

avocado oil

1 1/4

cup

warm water
Instructions
In a large bowl, whisk the masa harina and salt together.

Add the oil to the dry ingredients, and whisk to combine.

Slowly pour the warm water over the dry mixture, stirring as you pour.

Use your hands to knead the dough for about a minute until a ball forms. The dough shouldn't be too crumbly or too wet (stick to your hands). It should feel like PlayDough. If the dough is too crumbly, add a small amount of water. If the dough is too wet, add a small amount of masa harina.

Cover the bowl with a kitchen towel, and let the mixture rest (at room temperature) for 30 minutes.

After 30 minutes, remove the towel from the bowl. Equally divide the dough into 12 individual balls (the size of a golf ball).

Place a large piece of parchment paper, folded in half to cover both sides of the tortilla press, inside the tortilla press (or on the counter if you're using a rolling pin). Place a ball in the center of the tortilla press (on one side of the parchment paper), flatten the ball slightly with your fingertips, and press the tortilla press down over the ball. Open the tortilla press. Remove the tortilla from the press and repeat with the remaining balls. If you're using a rolling pin, simply roll the ball to make a 6-inch circle.

Heat a griddle or skillet (no need to oil the pan) on high heat, and cook the tortillas for 2-3 minutes on each side. Brown marks should appear on the tortillas during the cooking process. Remove the tortillas once cooked and place them in a kitchen towel. You can cook the tortillas in batches of 2-3 depending on the size of your skillet/griddle.

Let the tortillas rest for a few minutes so they're slightly warm, but not hot. I've found that the tortillas are easier to handle at this stage. Enjoy the tortillas as desired. The tortillas are best served fresh. They will keep in the fridge for 1-2 days. They aren't as pliable when they're stored in a cold environment (the fridge), so I reheat them over the open flame on my gas stove-top.
Nutrition
Calories:
1079
kcal
Carbohydrates:
173
g
Protein:
21
g
Fat:
36
g
Saturated Fat:
4
g
Sodium:
1189
mg
Potassium:
599
mg
Fiber:
14
g
Vitamin A:
490
IU
Calcium:
310
mg
Iron:
17.1
mg