I know, it's January. And January usually means salads, green smoothies, and lots of kale. But not here at Live Simply. Live Simply isn't about following a diet. Live Simply is about a real food lifestyle. 
And here's the thing that I love about this lifestyle: When January rolls around, and dieting and restricting food is all the buzz, we get to enjoy the same delicious, from-scratch, nourishing food that we'll continue to enjoy long after January.
Do we make salads? Absolutely.
Do we enjoy green smoothies? Oh yes!
Do we munch on kale? Yes, when it's seasoned with good fat and spices.
Do we ditch real ingredients, like butter, due to fear or a fad diet trend? Never!
This quote from Alana Chernila (via The Homemade Kitchen) perfectly sums up my attitude this time of year (although I wasn't raised on health food–hey, it was the '80s and '90s), "I was raised on health food. I have always been able to list the seven ancient grains, and I know the difference between white and red miso. But I don't think the 'healthy' label is helping anyone. How about if our goal is to make good food. That's how we make it better when we make it at home." 
Eating real food (good food) is a long-term lifestyle that's practical and enjoyable. A lifestyle that was around long before mega grocery stores, nutrition calculators, the "healthy" label, or overly-processed meals.
Since January is about enjoying good, nourishing food, let's make some homemade comfort food–salisbury steak and homestyle mashed potatoes.
Okay, be honest with me. Have you ever heard of salisbury steak? Am I the only American left on the planet to just now discover this particular comfort food?
A few months ago, Helen, a Live Simply team member, emailed me about a real food meal that she had created in her Instant Pot, which she called Salisbury Steak. She asked if the Live Simply Family might enjoy the recipe. Considering how popular the Instant Pot is right now, and how much we all love easy real food recipes, I couldn't help but immediately reply, "Yes!"
After my hasty reply, I Googled, What's salisbury steak? I also talked to my mom and grandmother about the upcoming recipe (since my grandmother is obsessed with her Instant Pot), and discovered that both of them have been making salisbury steak for years (just not when I'm present). Both of them were raised in the Midwest, the land of comfort food: casseroles, corn on the cob, and mashed potatoes. PS: I mean that with the highest respect and adoration :).
Since this discovery, I've made Instant Pot Salisbury Steak multiple times, and it's quickly become a favorite meal in our home–it's even been added to our Family Favorite Meals.
If you're like me, and haven't tried a salisbury steak before, here's a little salisbury steak 101 via Wikipedia,"Salisbury steak is a dish made from a blend of ground beef and other ingredients, which is shaped to resemble a steak, and is usually served with gravy or brown sauce." 
Before we get to the recipe, let's talk about the Instant Pot.
First, let me just say that I'm not a big fan of special kitchen tools. I've found that most of the special tools marketed to home cooks just aren't necessary. So when the Instant Pot hit the market a few years ago, I was skeptical.
A couple of years ago, on Amazon Prime Day, the Instant Pot was marked so low that I finally decided to purchase one, just to see what the hype was all about.
Friend, I'm so glad I did!
This small appliance is a major time-saver/game-changer in the kitchen (think: the convenience of a slow-cooker in half or a quarter of the time). I know many readers have purchased an Instant Pot over the past year or two, just like me, and we're all looking to put our appliances to work. I'm excited to expand the Live Simply Instant Pot category (a category which currently includes just one soup recipe) over the next year.
Get your Instant Pot ready!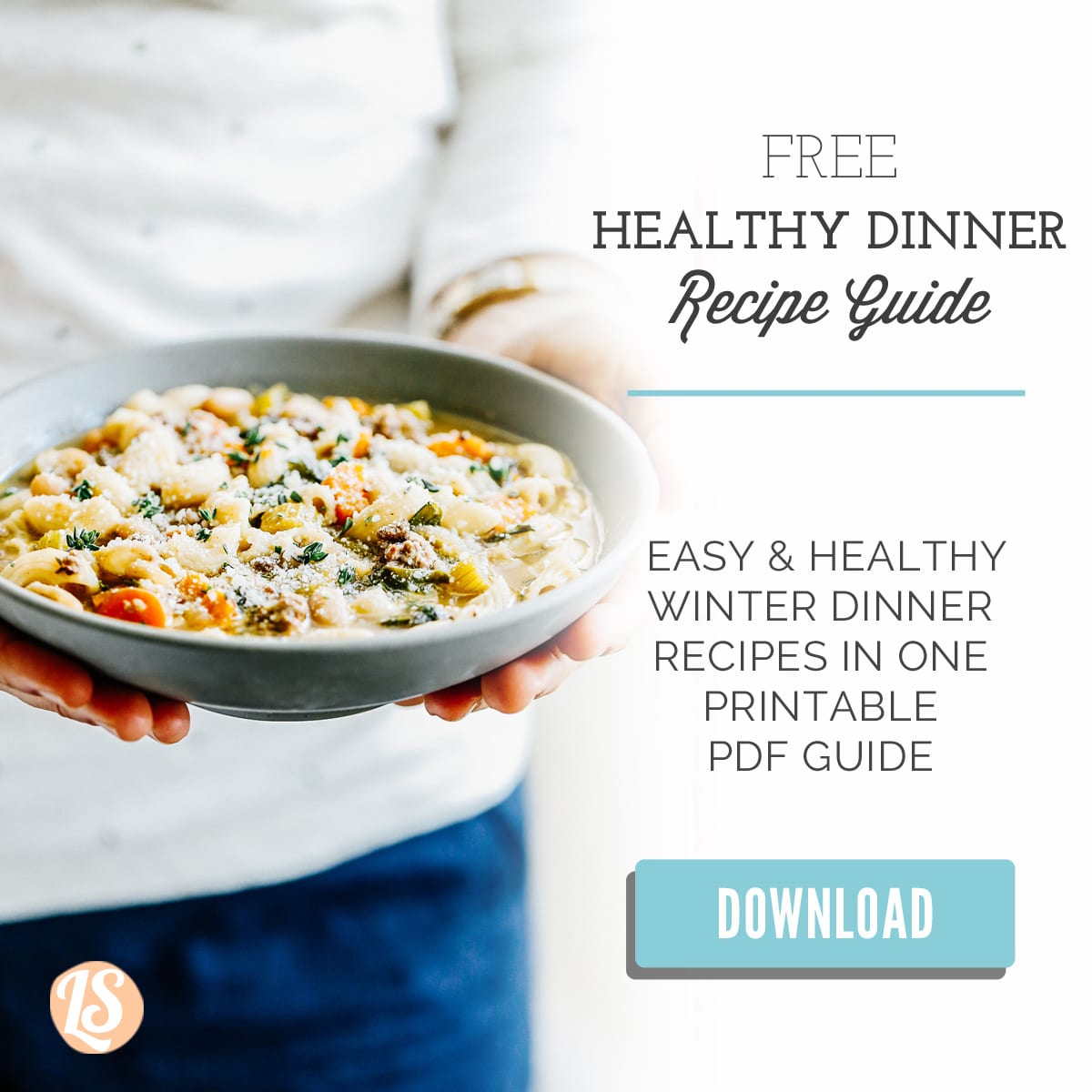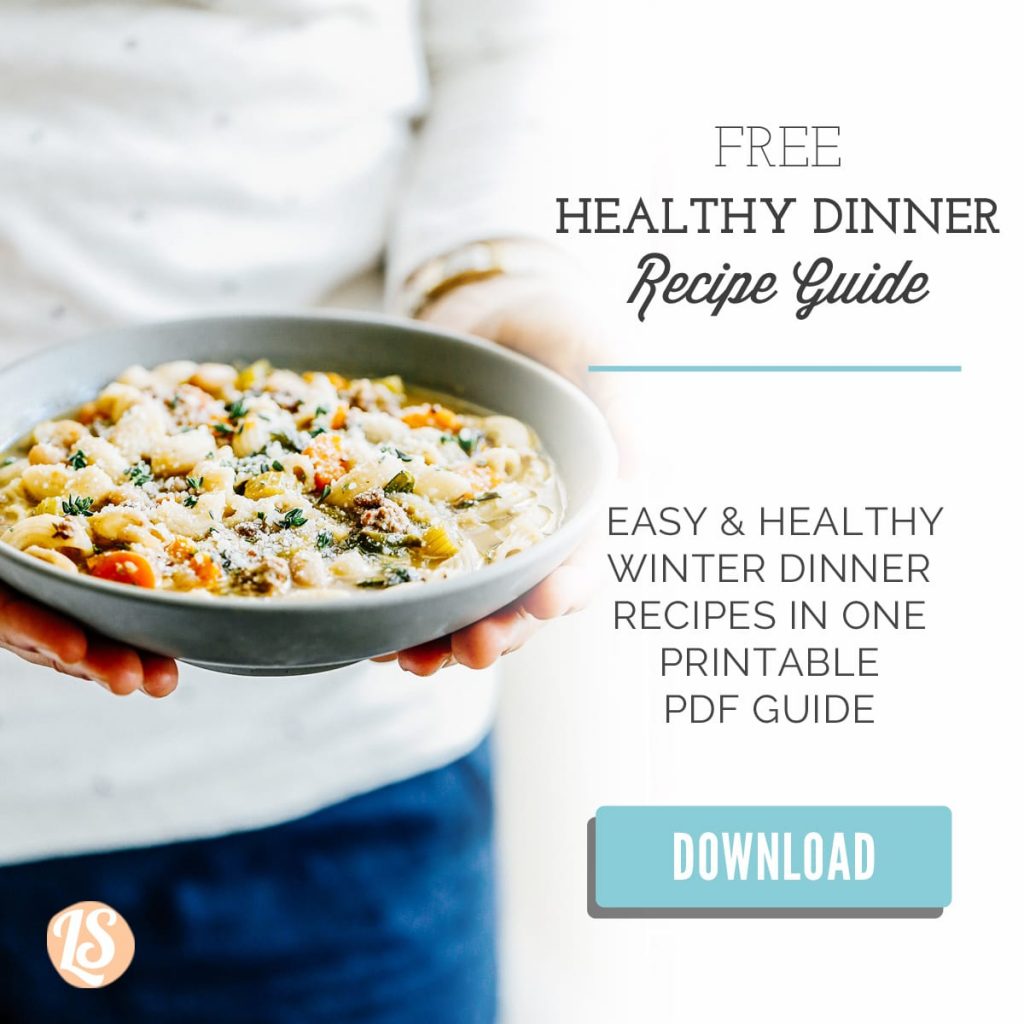 Instant Pot Salisbury Steak with Easy Mushroom Gravy
An easy, homemade salisbury steak recipe that's made in the Instant Pot. Serve the steak and gravy over mashed potatoes.
Ingredients
Steak:
1 1/2

lbs

ground beef

preferably grass-fed

3

TB

whole milk

I've used whole milk and cashew milk

1

TB

Worcestershire sauce

I like Annie's brand

1

garlic clove

minced

1/3

cup

panko breadcrumbs*

unseasoned

1/2

tsp

salt

1

tsp

black pepper

1/2

tsp

paprika

I used smoked paprika

1

TB

butter

ghee or oil may work
Gravy:
8

ounces

baby portobella mushrooms

sliced

1

medium

yellow onion

thinly sliced

2

cups

beef broth**

1

TB

tomato paste

1

TB

dijon mustard

2

TB

minced fresh parsley

1

tsp

salt

1/2

tsp

thyme

1/2

tsp

black pepper

2-3

TB

water***

2-3

TB

organic corn starch
Instructions
Add all the steak ingredients, except the butter, to a large mixing bowl. Combine the ingredients with your hands, being sure not to over-mix. Shape into 6 patties and set on a platter.

Let the steaks rest (for breadcrumbs to absorb moisture) while slicing the mushrooms and onion.

In a medium-size bowl, whisk the gravy ingredients together, except the cornstarch and water, and set aside.


Set the Instant Pot to Saute, Normal Temperature. Once hot, add the butter. Brown the steaks on both sides, in batches (about 2 minutes). Wash the platter, and return the steaks to the platter. Set aside.

Add the mushrooms and onions to the Instant Pot, and saute lightly for two minutes. Add the gravy mixture to the pot, and scrape the bottom of the pot to loosen any bits (bits = flavor!).

Press the Cancel button and add the steaks on top of the mushrooms and onions. It's okay if they overlap in the pot.


Lock the lid on and set the Instant Pot to Manual High Pressure for 15 minutes. The valve on top should be set to Sealed. When the cooking time ends, let the pressure release naturally for 15 minutes. Then perform a quick release (turn the valve on the top to Venting) to be able to open the lid.

Remove the steaks to the serving platter.


Whisk the cornstarch into the cold water. Then add the mixture to the gravy in the Instant Pot, whisking to avoid lumps. Saute the gravy until you reach the desired thickness (about 5 minutes for me). Pour the gravy over the steaks.

Serve the steak and gravy with mashed potatoes (recipe coming later this week) or egg noodles--Jovial makes great egg noodles. I've also been serving this meal with an easy side salad.
Notes
*If you avoid gluten and can't find gluten-free panko, I think almond flour or almond meal may work as the binder. I'm not sure if it will sub 1:1. 
**I use Bonafide Provisions Beef Broth found in the freezer section at Whole Foods. You may also make homemade beef broth, using the slow-cooker or Instant Pot. 
***I prefer thick gravy, so I went with 3 tablespoons of water and cornstarch. Helen used 2 tablespoons of water and cornstarch. You can always add more cornstarch and water (1:1 ratio) during the last cooking step if the gravy isn't as thick as you'd like. Arrowroot starch may work as a sub. This site provides directions for subbing arrowroot for cornstarch. 
This recipe makes 6 steaks and a good amount of incredible gravy. One recipe is able to feed my family of four (two adults and two young kids) for two nights, or one night and one lunch. 
Nutrition
Calories:
367
kcal
Carbohydrates:
9
g
Protein:
24
g
Fat:
25
g
Saturated Fat:
10
g
Cholesterol:
86
mg
Sodium:
1394
mg
Potassium:
526
mg
Fiber:
1
g
Sugar:
2
g
Vitamin A:
315
IU
Vitamin C:
5
mg
Calcium:
44
mg
Iron:
3
mg