Over the past few years, granola has become the iconic food of the health world, along with kale. Honestly, I'm not sure how that happened. Don't get me wrong, granola is amazing and can be made with simple, nourishing ingredients. But how did granola (and kale) become the gold standard of healthy living?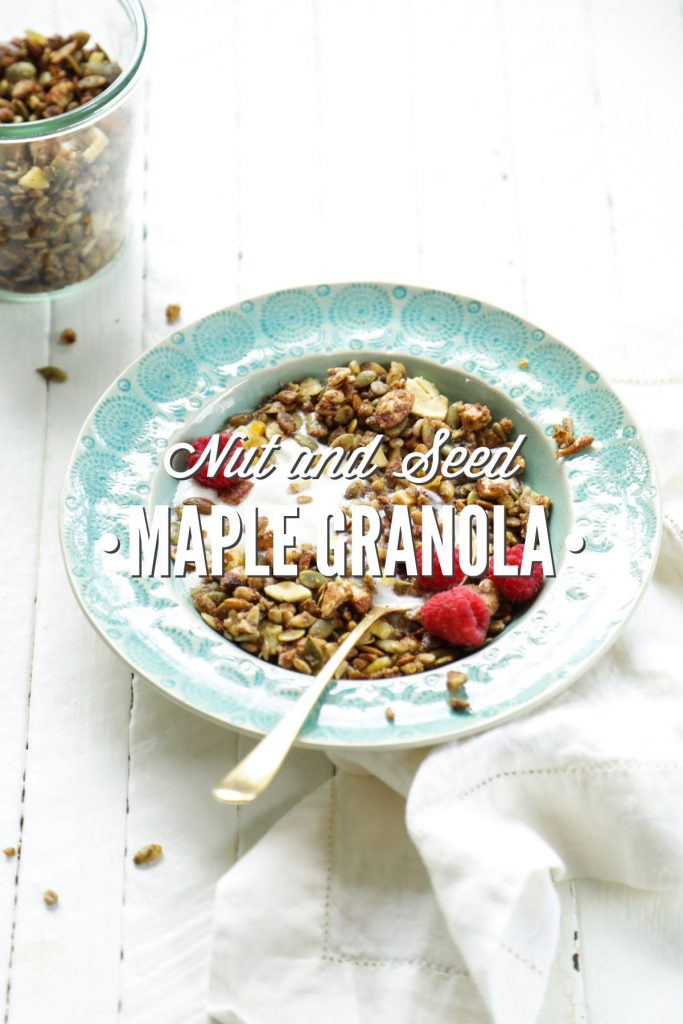 I think granola's rise to this iconic status is due to people's desire to replace cereal with something a bit healthier (after learning about the yucky "stuff" found in processed cereal). I totally get that, because that's exactly how I initially fell in love with granola. Granola, in all of its sweet, crumbly, crunchy goodness, is a great substitute for the sugary, overly-processed cereals so many of us grew up enjoying.
Unfortunately, most store-bought granola options are loaded with all sorts of sugars, flavorings, and heavily-processed and refined oils.
I'm constantly reminded, when I purchase ready-made food, that it's important to read ingredient lists. While a package may advertise all sorts of "health benefits"(healthy, gluten-free, sugar-free), the ingredient list isn't always as amazing as the advertising claims.
Real food tip: If a food comes in a package, always be skeptical at first, and read the ingredient list.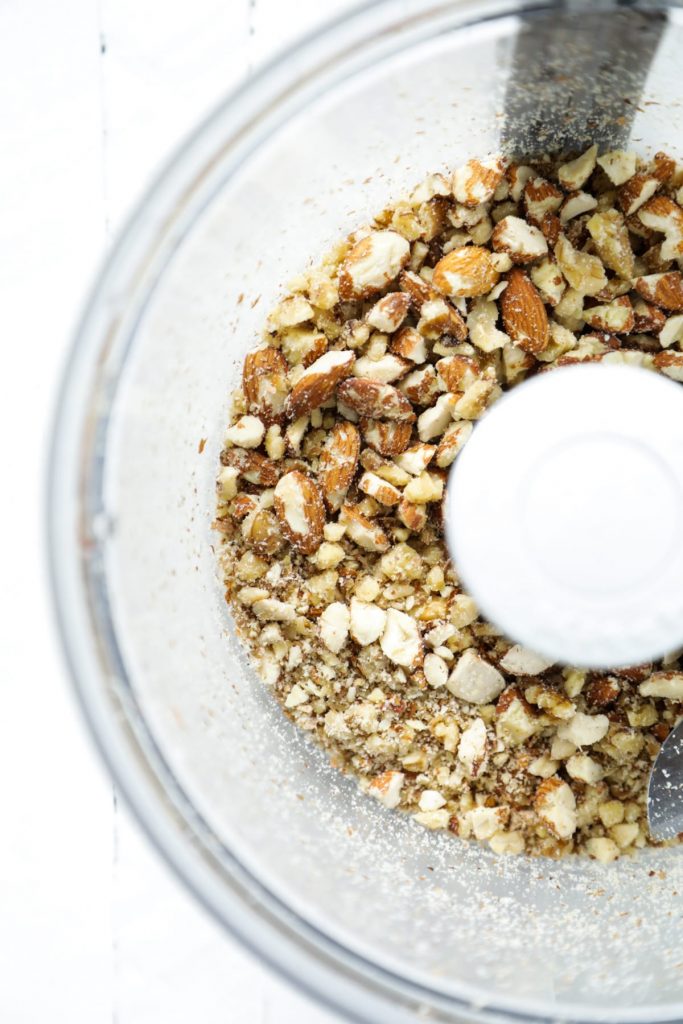 If you want to purchase ready-made, store-bought granola, then reading the ingredient is the key to finding a nourishing, real food option. The ingredient list on a nourishing option should be fairly short (unless the granola is made with lots of nuts, seeds, and spices), and it should only include simple and pronounceable ingredients (avoid granola with fillers you wouldn't use in your own real food kitchen).
While store-bought granola can be a nice convenience, the good stuff can be a bit pricey to buy on a regular basis (and rightfully so, since it's made with good ingredients, and then packaged and shipped by a company who needs to pay their employees and expenses). So if you'd like to enjoy granola on top of a bowl of plain yogurt, or as an alternative to cereal, or as a snack or dessert, the key to reducing the grocery bill is to learn how to make it at home.
Homemade granola is really easy to make. The hardest part about making granola is the wait–since you have to wait for it to bake and then cool. Because of this, I recommend making a batch of homemade granola on a "lazy" weekend. Then keep the granola you plan to use throughout the week on the counter, in an airtight container, and store the rest in the fridge or freezer for another week.
Today's recipe is just one of the many ways to make homemade granola. The recipe skips the traditional oats and, instead, uses just nuts and seeds as the base ingredients. The nuts and seeds make the granola incredibly filling and nourishing.
Nut and Seed Maple Granola
An easy-to-make grain and gluten-free granola made with nuts and seeds.
Instructions
Preheat the oven to 325F. Place the almonds and walnuts in a food processor and pulse for just a few seconds until roughly chopped. Alternatively, roughly chop the nuts with a knife, or place them in a bag and crush the nuts with a rolling pin.

Line a large baking sheet with parchment paper.

Add all the ingredients, except the banana chips, to a large bowl. Stir well to coat the dry ingredients with the wet ingredients.

Pour the granola mixture onto a prepared baking sheet in an even layer.

Bake the granola for 25 minutes, stirring halfway through. I forgot to stir this granola one time, and the granola, once it cooled, ended up turning into granola clusters. So if you want granola clusters/chunks, this may be a good method to use. Just keep an eye on the granola to make sure it doesn't burn on the sides.


Let the granola cool completely.

Roughly chop the banana chips (in a food processor, or with a knife). Stir the chopped chips into the finished granola.
Notes
*If you don't like bananas, or can't find banana chips (dried banana slices), you can skip this ingredient. Alternatively, you could try adding raisins, dried cranberries, or another favorite dried fruit. 
Nutrition
Calories:
607
kcal
Carbohydrates:
31
g
Protein:
16
g
Fat:
50
g
Saturated Fat:
12
g
Sodium:
199
mg
Potassium:
590
mg
Fiber:
8
g
Sugar:
15
g
Vitamin A:
25
IU
Vitamin C:
1.7
mg
Calcium:
128
mg
Iron:
3.8
mg