Drumroll…
Today's the big reveal. The moment of truth. An invitation to leave behind the blog and walk into my real life kitchen.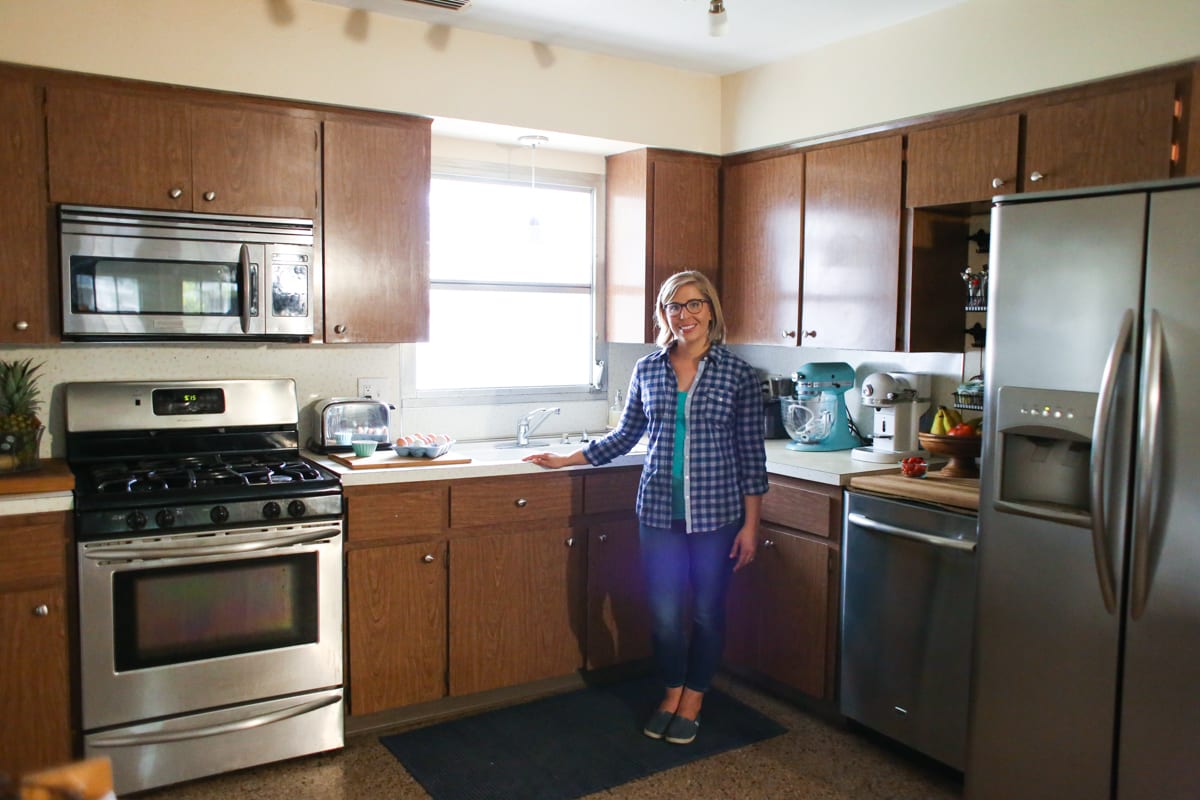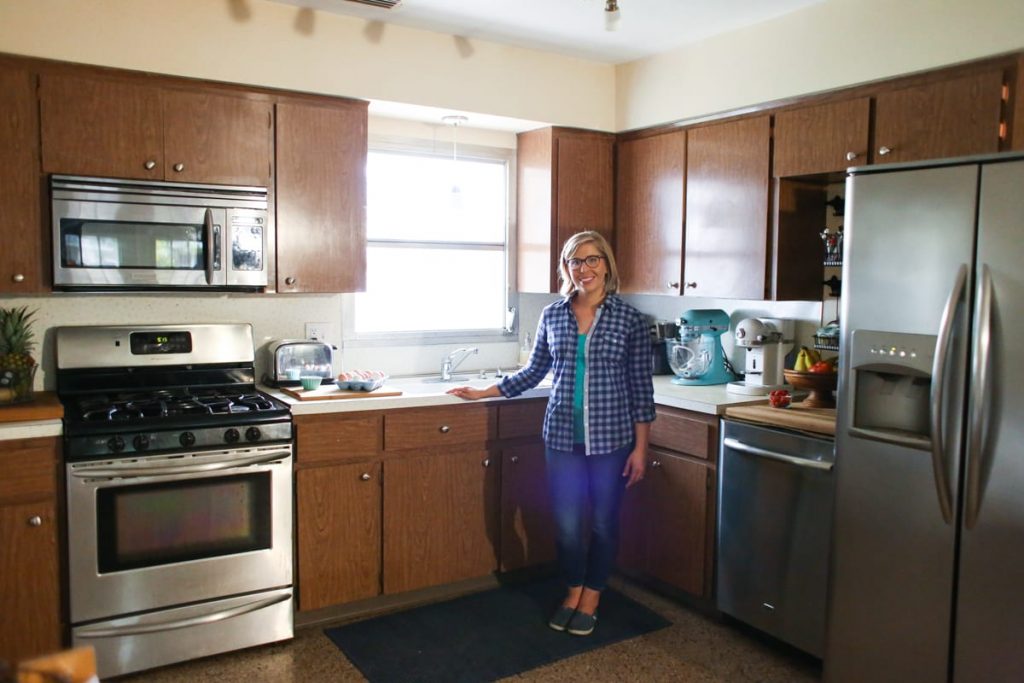 One of the most frequently asked questions I receive via email is, "What does your kitchen and the inside of your fridge really look like?" Let's take a tour. Really, take off your shoes, grab a cup of joe or kombucha at the front door, and follow me into the humble 1960's kitchen I call "home." This is where the magic happens. Or I should say–This is where all the magic happened over the past five years. This is where Live Simply was born.
Wait! I'm getting ahead of myself.
Psst…you need to watch the video (below), now.
Before we chat about my exciting news (you watched the video, right?!), let's talk about my "old" kitchen and fridge.
I like to keep my fridge organized. I've found the best way to do this is by keeping specific bins on shelves for grouped items: greens (lettuce, kale, spinach, etc.), dips and cheeses, fruit, and herbs. By keeping the fridge organized with the grouping method and labeling bins/shelves, I'm able to easily locate items, even when the fridge is stuffed full of food. I use multiple glass storage jars and bags to keep our food fresh and accessible. Here are a few of my favorite storage containers (as shown in the video):
Weck Jars– From the video: chicken salad and berries. I purchase Weck Jars from Amazon.
SnapWare– From the video: cantaloupe, fajita leftovers, dipping veggies. I purchased my SnapWare collection from Costco.
Mason Jars– From the video: yogurt cups. I purchase Mason jars (mainly the pint and quart size) from Publix or online (Amazon).
Miscellaneous Organization- Baskets from Target (greens, herbs, cucumbers).
If you'd like to learn more about the specific food items I keep in the fridge, visit my real food fridge post.
The kitchen shown in the video was my kitchen, up until two weeks ago. That's right–it's gone. Demolished. Before I share some of the progress photos, let me share a heart-to-heart kitchen talk.
I've always felt a sense of pride in my little kitchen. Sure, I've joked about the gorgeously distressed countertops and peeling cabinets, but I've been proud to call this space "home."
My small kitchen has worked hard over the past five years, playing a vital role in the nourishment of my family, writing recipes for companies, and creating endless DIYs and goodies for Live Simply. I truly believe it's possible to enjoy a real food lifestyle no matter what the size or shape of a kitchen. In fact, as I write this post, my temporary kitchen in the garage consists of a workspace totaling three-feet. While I can't wait to work in a bigger space with new countertops, which will expand our abilities to use my kitchen for the blog and freelance company work, I'm confident that no matter what kitchen I work in, real food is always possible.
Dustin and I have been planning a new kitchen for a long time, dreaming about our "perfect" space. This summer we're putting those dreams into a real life kitchen remodel. I don't want to give away too many details for the big reveal, but I can share a few of the new features going in over the next few weeks: a white farm sink, bead-board cabinets, an "island" with a cooktop and oven (for more cooking and DIY videos!!), subway tile, and open shelving.
Over the next few weeks, I'll share updates here on the blog. You can also follow me on Instagram where I've been posting updates each week using the hashtag #livesimplykitchenremodel. I feel so Instagram savvy–our very own hashtag!
Until the next update, here are a few photos of the progress.
My Kitchen Remodel Final Reveal
Read the final reveal post, here.