This post may contain affiliate links. As an Amazon Associate I earn from qualifying purchases.
We've been looking for ways to improve the meal plan and are excited to announce to a new change to the layout. We've added images to correspond to the meals. After all, we eat with our eyes first! For best viewing, visit the blog. 
If you are new here you can check out more info on what our family eats here. And also where I shop and how I meal plan.
Monday
Breakfast
With cantaloupe slices and scrambled eggs
Note: Save extra muffins for Friday
Dinner
Whole Barbecue Chicken in the Crockpot, cook on high for 4 hours. Use this Barbecue Sauce.
Oven Fries
And steamed green beans with real butter
Tuesday
Breakfast
Soaked oatmeal with bananas and berries with raw honey on top and raw milk
Wednesday
Breakfast
Orange Slices and Raw milk
Dinner
Tostadas with homemade refried beans and leftover chicken from Monday
Broiled/grilled pineapple slices
Thursday
Friday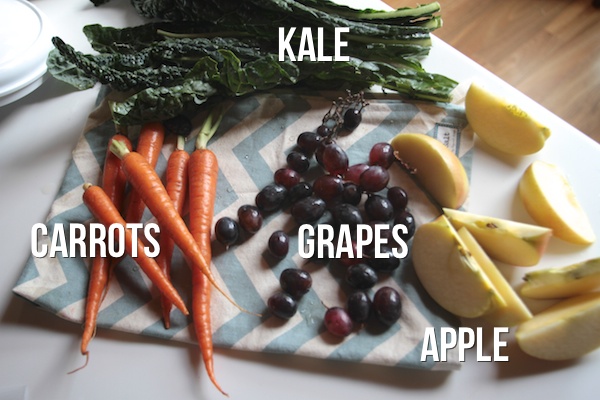 Dinner
Pizza Night! Cheese Pizza with veggies! Kids will create their own.
Steamed Broccoli with real butter
Saturday
Breakfast
Banana-Walnut French Toast
Top with real maple syrup
with  Fruit salad
Dinner
Baked Sweet Potatoes with real butter and cinnamon
Corn Bread (I am going to attempt with sprouted whole wheat)
Snacks and Sweets
Snacks
Homemade Kale Chips (How to make the perfect kale chips on the blog Monday!)
Fruit Leather, orange slices, grapes, plums
Homemade hummus and fresh veggies.
I warmly invite you to join our Facebook community, be inspired on Pinterest, and subscribe to the blog.