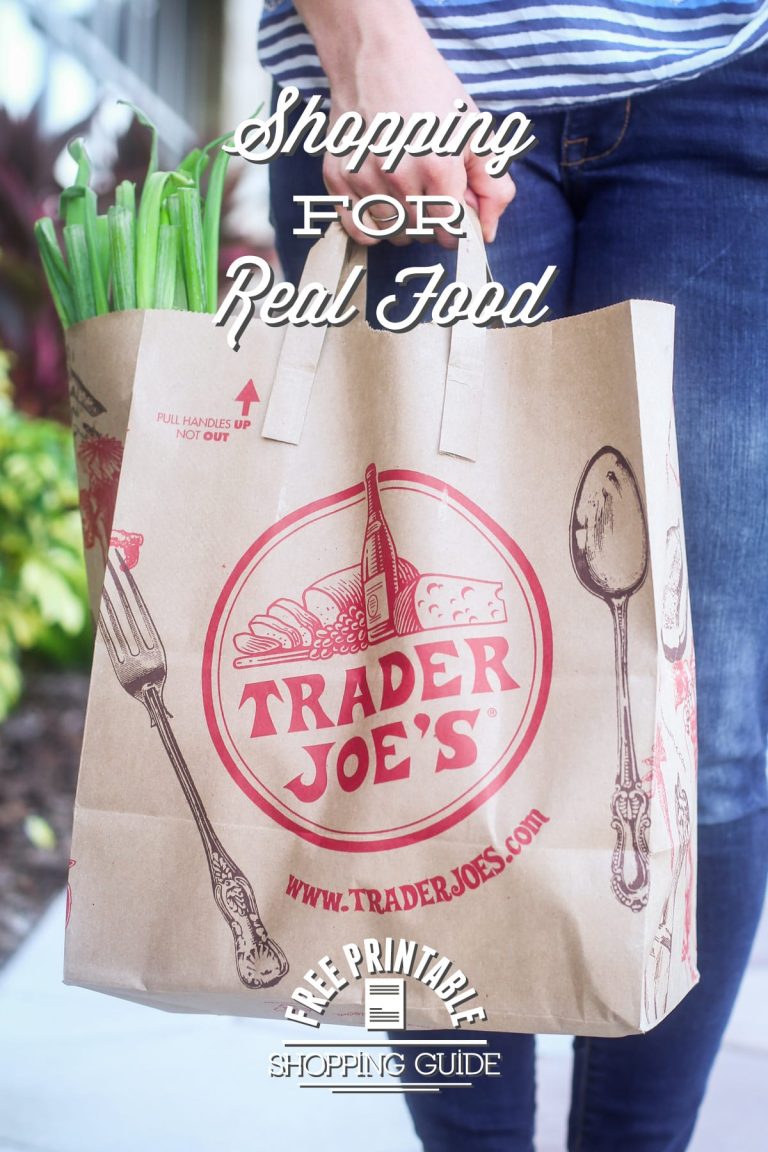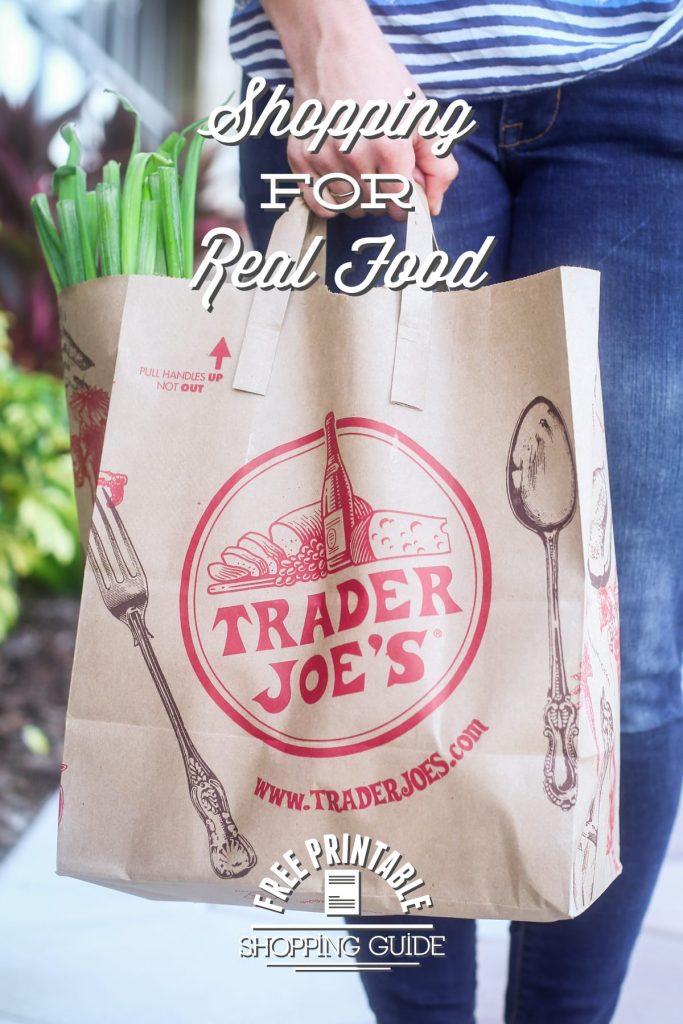 Note: This series isn't about endorsing any particular company or brand. My goal is to cover major stores, where most Americans shop, to show people that just making a switch in the products they purchase is a huge first start in adopting a real food lifestyle–this only requires changing what you put in your cart. Once this hurdle is conquered, other options may be explored–farms, co-ops, and local health stores. Small, but practical changes lead to a doable lifestyle! Learn more about shopping for real food under the "Shopping 101″ section on the blog.
Time for another real food field trip! Let's go shopping at Trader Joe's.
My first experience with Trader Joe's came two years ago on a family vacation in Sarasota. I'd been hearing about Trader Joe's for years from friends who lived in California, so I couldn't wait to actually visit a store that summer. My excitement came to a screeching halt as I walked around the store. In my mind, Trader Joe's was going to be a real food utopia–local and seasonal foods at a discounted price. I was disappointed to find rows of processed food and a limited selection of fresh produce.
Fast forward to Fall 2014. After years of speculation, a Trader Joe's finally opened in our county. I watched the news that week as people stood in long lines, shaking my head and wondering what was so amazing about this magical store. Obviously I missed something.
Last week I finally returned to Trader Joe's. I came prepared with lots of time (no kiddos), Dustin, and a pencil and paper. My goal: To find the best real food options at Trader Joe's for the Live Simply Family.
Dustin and I left Trader Joe's last Tuesday after a two hour tour. This time I didn't leave disappointed. For the most part, Trader Joe's offers a good selection of real food options.
Remember, I'm not affiliated with any food company. I haven't been paid by any store or brand. The selection highlighted in this post includes my top food picks based on the Live Simply definition of real food and my visit to a Trader Joe's. While everyone defines "real" in various ways, here's my definition: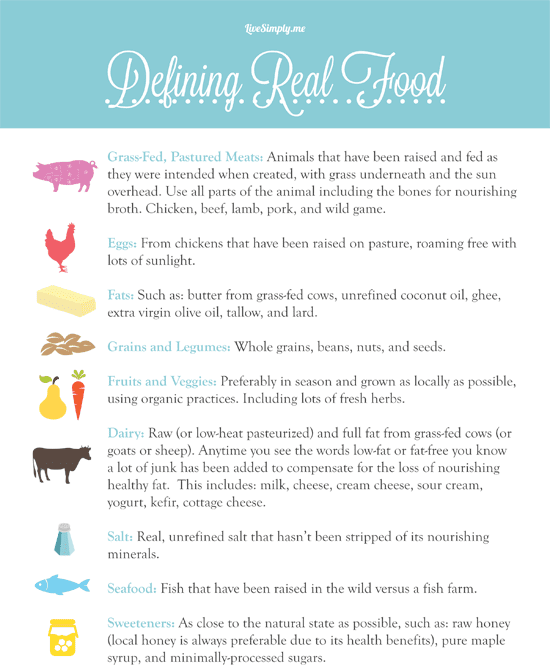 Practical Shopping Tips
1. Read Ingredient Lists:
Trader Joe's is often talked about as being a health food store. While I agree that Trader Joe's offers many real food options, automatically assuming everything in the store will fall under the "healthy" or "real food" categories is dangerous.
While we walked down the aisles with our camera, a very friendly employee shared the top five products sold at Trader Joe's nationwide: 1) Cookie Butter 2) Mandarin Chicken (a frozen prepared meal) 3) Frozen Croissants 4) Triple Gingersnaps 5) Unexpected Cheddar Cheese. The reason I decided to include this list isn't to put down Trader Joe's. Rather, my point is to be cautious.  Just because something is deemed "healthy" or "natural" doesn't mean it's actually something you should buy! Use your real food guidelines and read labels.
For example: While exploring the nut butter section I picked up a peanut butter jar titled, Better'n Peanut Butter. The label read: all natural, low sodium (no added salt?), made with real peanuts, and NON-GMO. Impressive! I told Dustin, "This is the peanut butter I recommend." He immediately snapped a picture of the product. As I started to put it back on the shelf I noticed the ingredient label was rather long, "What??" I flipped the jar over and couldn't believe the number of ingredients. Peanut butter should be made with one or two ingredients: peanuts and salt.
Don't be fooled by healthy-looking labels.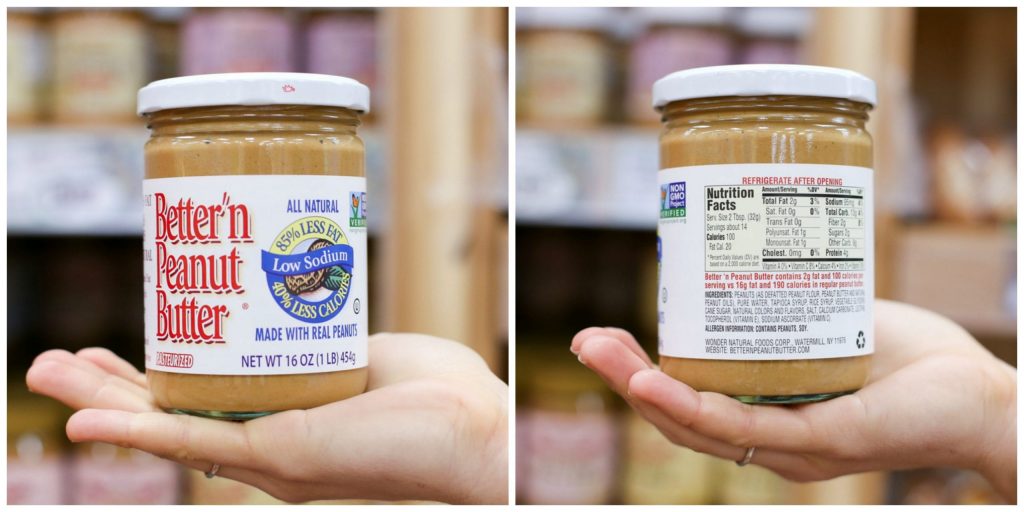 2. Prioritize Food Choices:
Some real food options may be limited to just a handful of items. This means prioritizing or compromising in a few areas may be necessary.
For example: The real food milk selection at Trader Joe's is very limited. The only real food milk option (other than a non-dairy boxed milk with multiple ingredients) was a pasteurized and homogenized whole milk. I prefer to purchase raw or low-temp pasteurized and non-homogenized milk. If the Trader Joe's milk was my only option, this would be my best choice versus the ultra-pasteurized milk.  Another option is making homemade nut milk.
3. Returns are A-Okay :
Trader Joe's offers a phenomenal return policy for customers. This means if you accidentally purchase the peanut butter from above, and don't realize just how yucky it is until you get home, Trader Joe's will take it back without a receipt! This little tip came from a knowledgeable employee, not my experience. This return policy is possible because Trader Joe's pretty much only sells Trader Joe's brand products. This is also the reason Trader Joe's can keep prices lower than competitors.
4. Sample Before You Buy:
Another cool perk of shopping at Trader Joe's is the sample policy. Trader Joe's is happy to offer customers a sample of just about anything, excluding frozen foods or anything that needs to be cooked (meat). If you see a bag of peaches and want a taste before adding them to your cart, ask a Trader Joe's employee (the friendly person in the Hawaiian shirt).
Shopping for Real Food at Trader Joe's: My Top Picks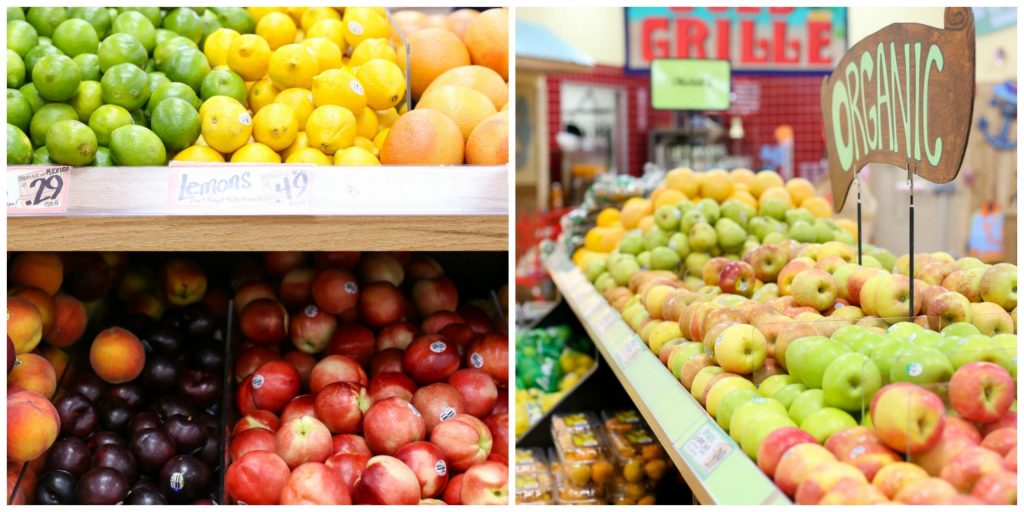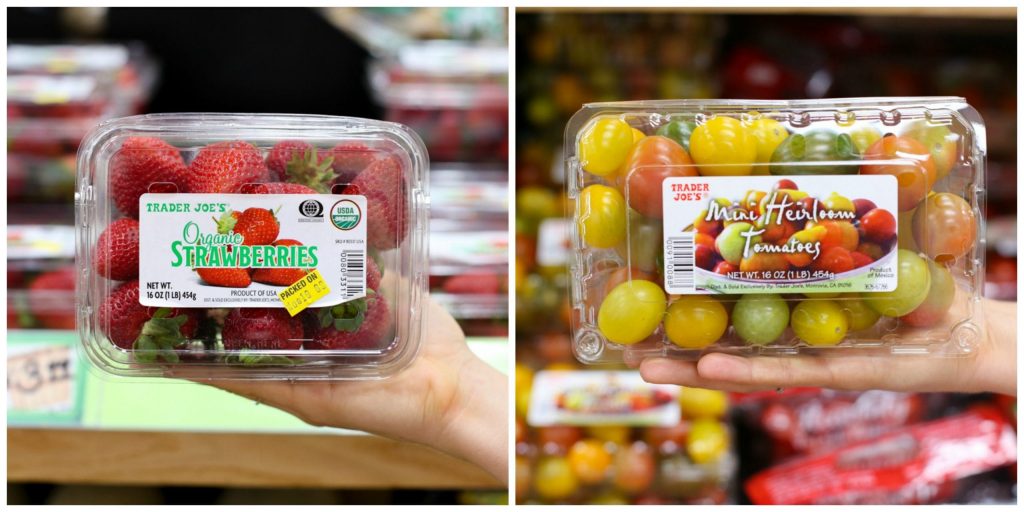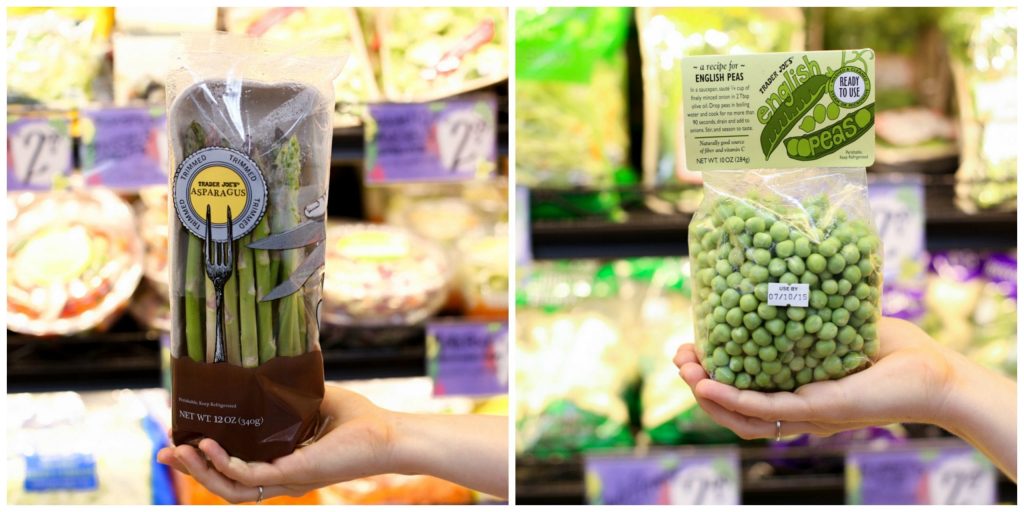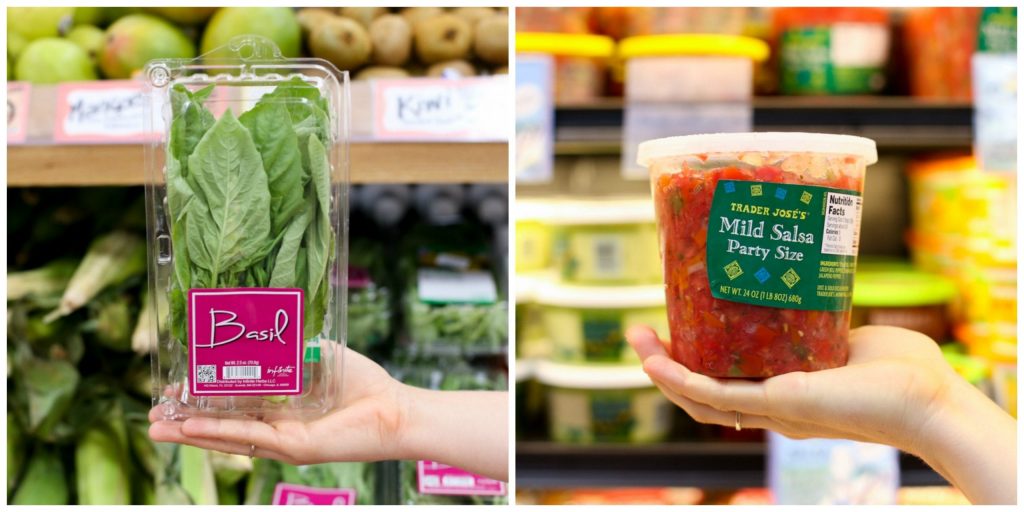 1. Produce:

The produce at Trader Joe's is fresh and inviting. Stores offer a nice variety of both organic and conventional produce options. To help keep the budget in check, shop from the "Buy Organic" list (find it here). The produce selections are very affordable.
Many of the vegetables, particularly the leafy greens, are wrapped in plastic and/or boxes.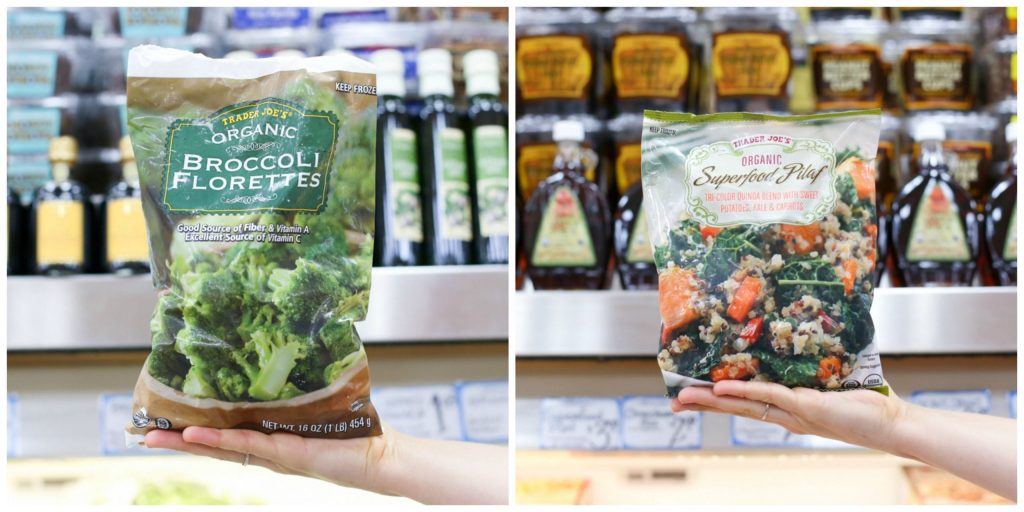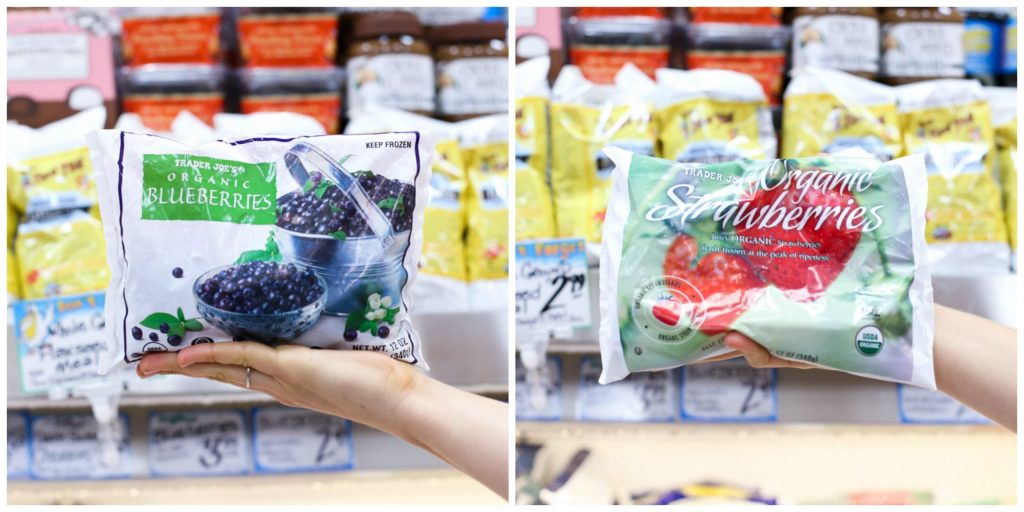 2. Frozen Produce:
Trader Joe's also offers frozen fruits and veggies. Purchase fruits and veggies with clean ingredient lists (just the fruit or veggie listed) versus packages containing special sauces or "smoothie blends." Trader Joe's offers a couple of very clean frozen veggie convenience meals. I've listed these meals in the printable shopping guide.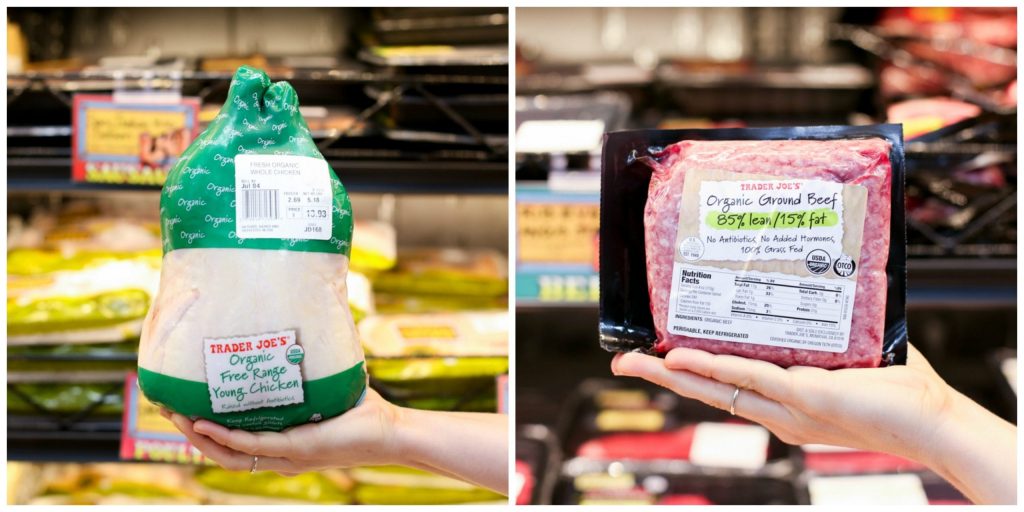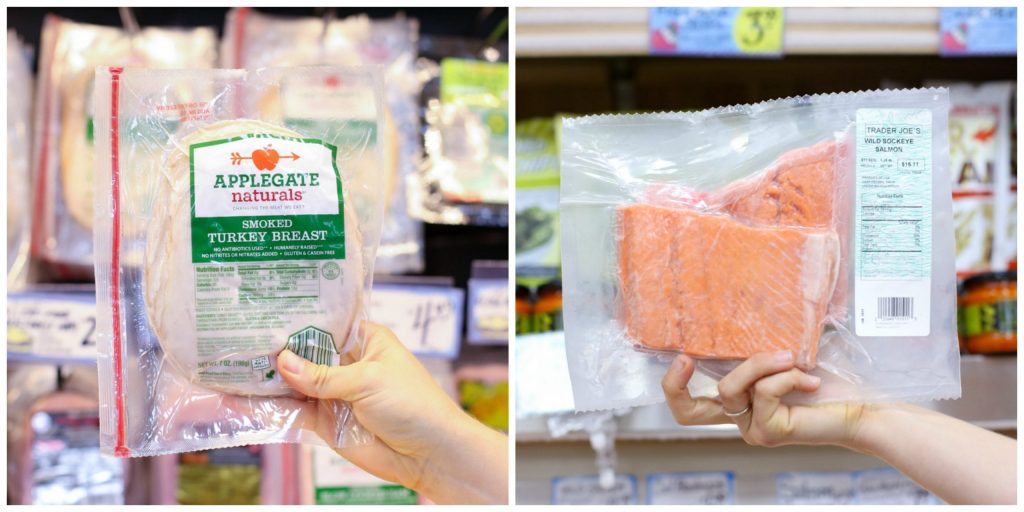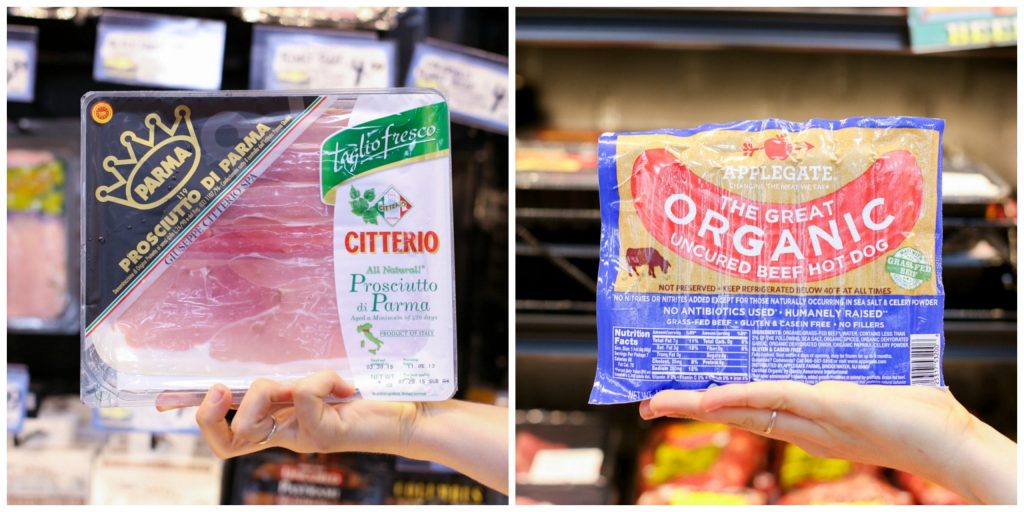 3. Meat and Seafood:
Trader Joe's offers grass-fed ground beef, whole (and just breasts) free-range chicken, Applegate lunch meat, and frozen wild-caught fish. I was very impressed by the variety of wild-caught, affordable seafood options. Yes, many of the options are imported from other countries, but this information is clearly labeled on the packages.
Eggs aren't included on my "top picks" list. This is because I couldn't find any decent egg options at the Trader Joe's in my area.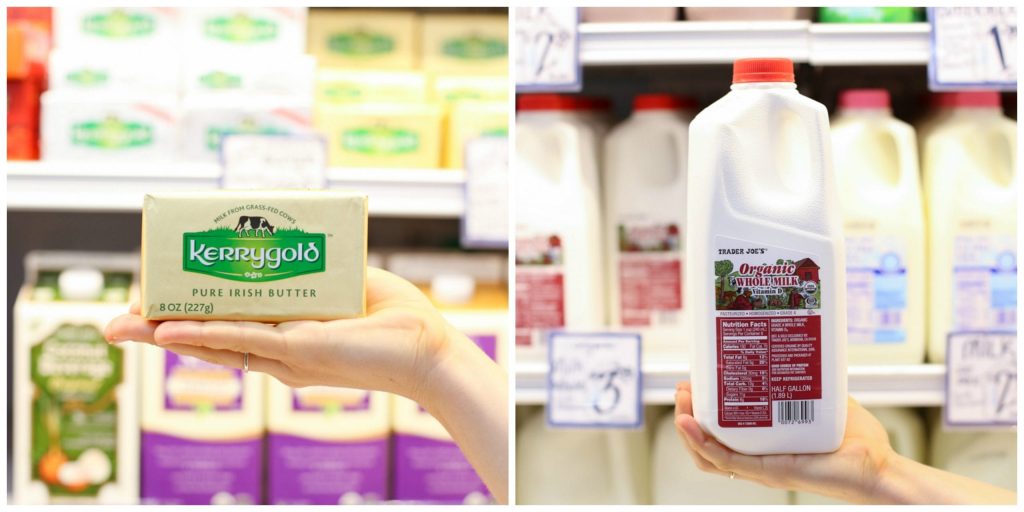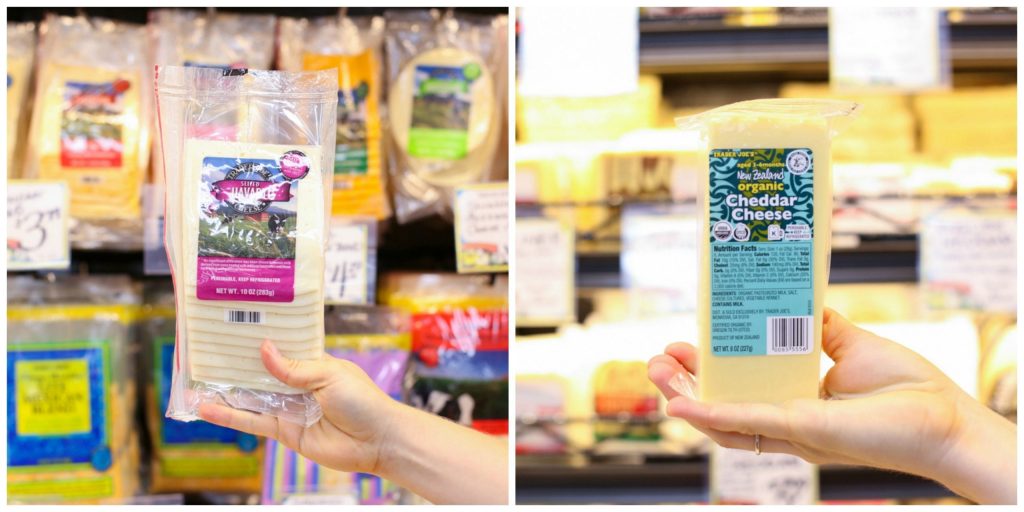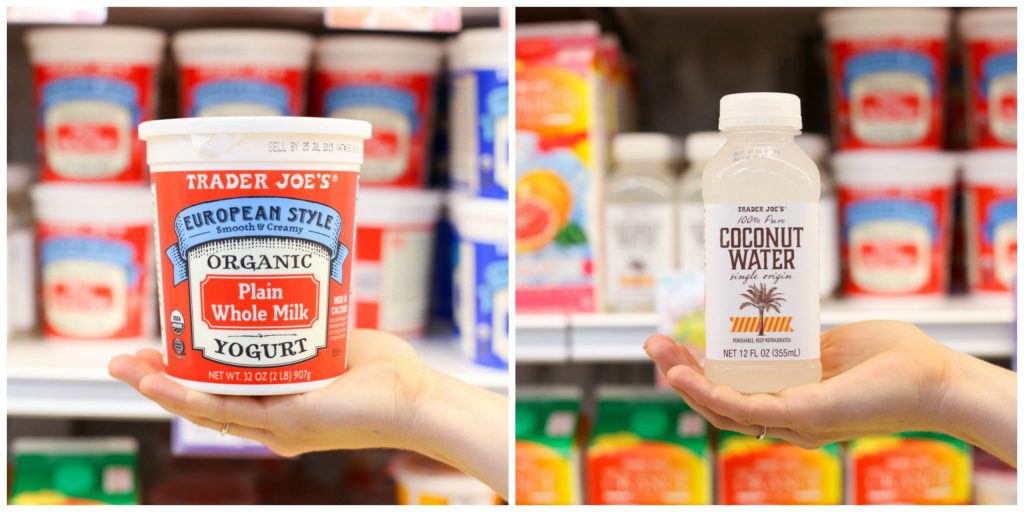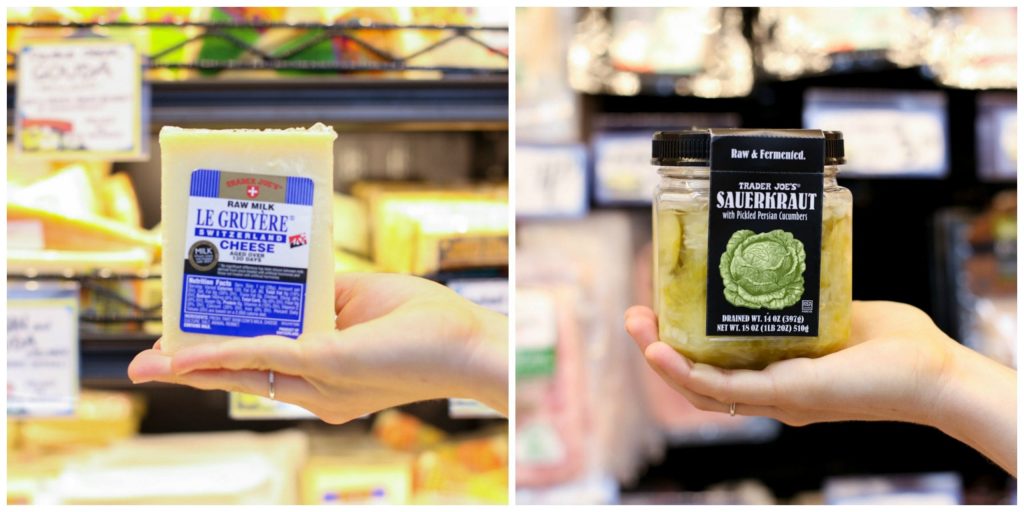 4. Dairy:
Trader Joe's sells my favorite store-bought butter: Kerrygold. While Kerrygold has come under scrutiny in the past for not being 100% grass-fed (more like 90 something), I still believe this butter is the best store-bought option, and the one I purchase and use in my home.
The milk selection at the Trader Joe's in my area was very limited. If you need to purchase milk from Trader Joe's, I recommend going with the pasteurized and homogenized whole milk, not any of the ultra-pasteurized choices. Another option is to skip the dairy milk and purchase nuts (Trader Joe's offers a large selection) to make homemade nut milk.
If you're a cheese lover, Trader Joe's will leave you weak at the knees. Trader Joe's sells many specialty cheeses (imported varieties) and a good selection of grass-fed and raw cheese selections.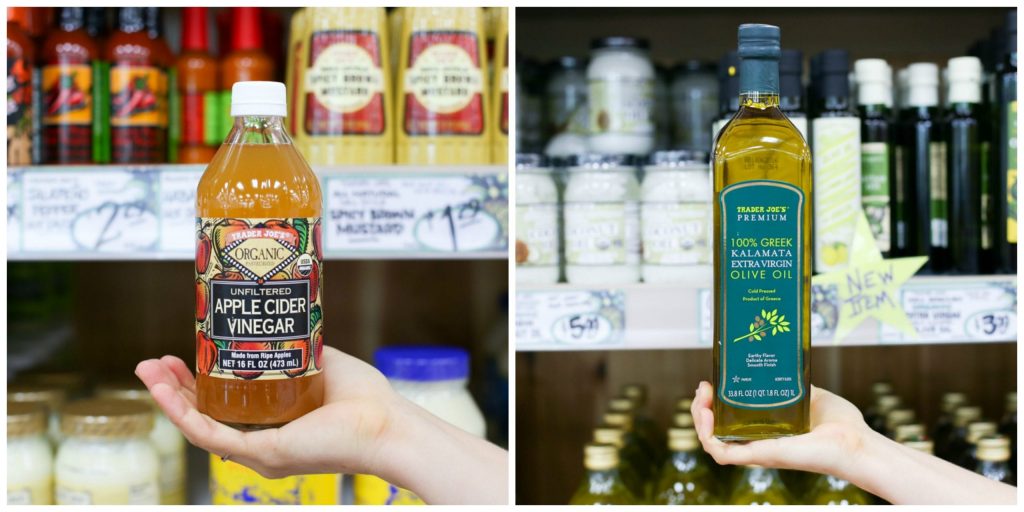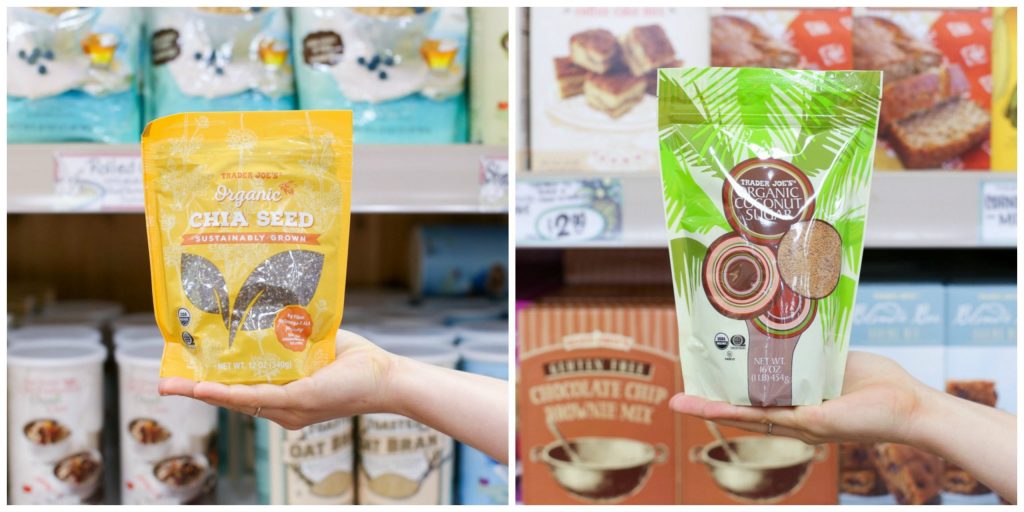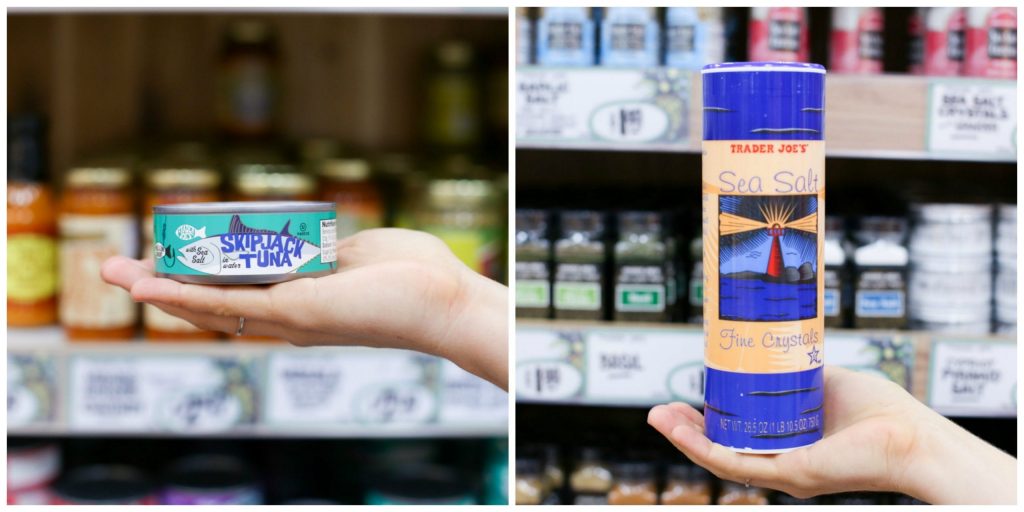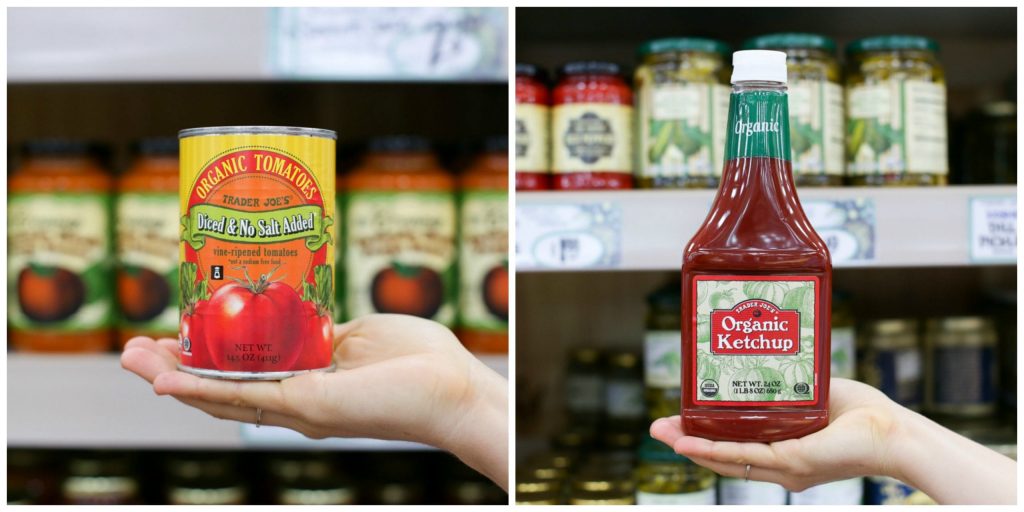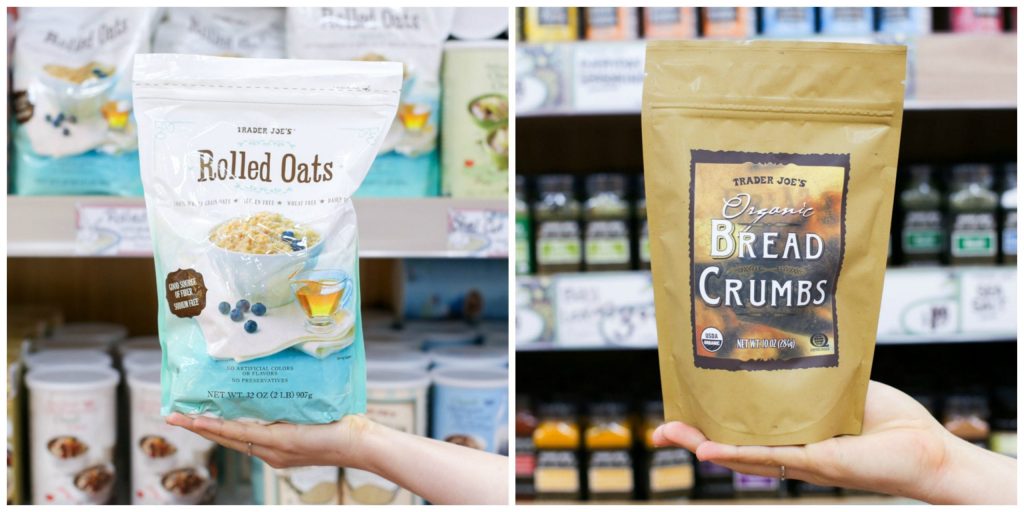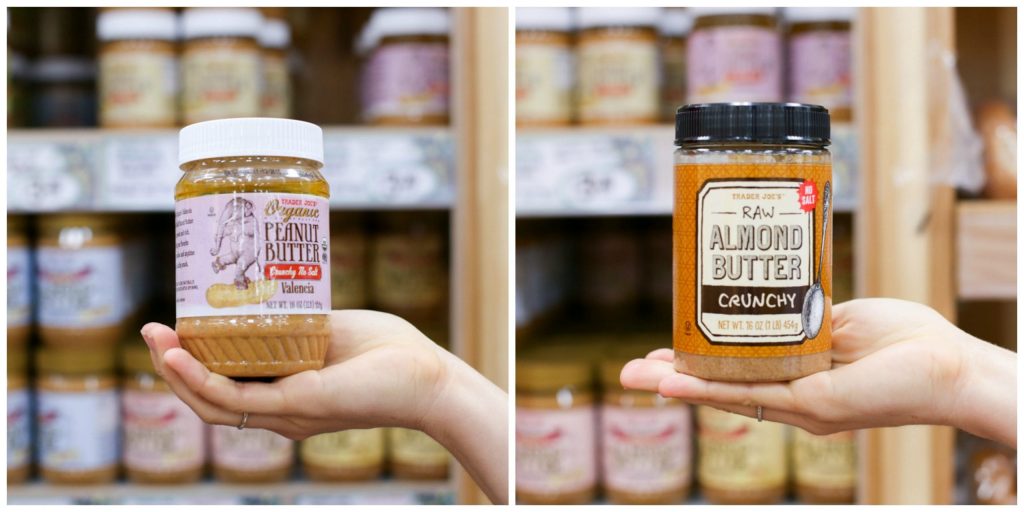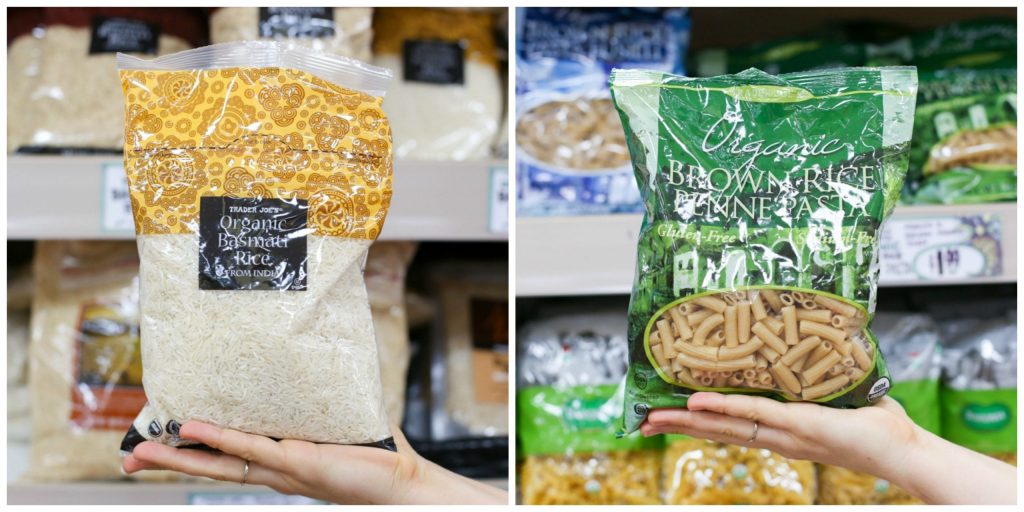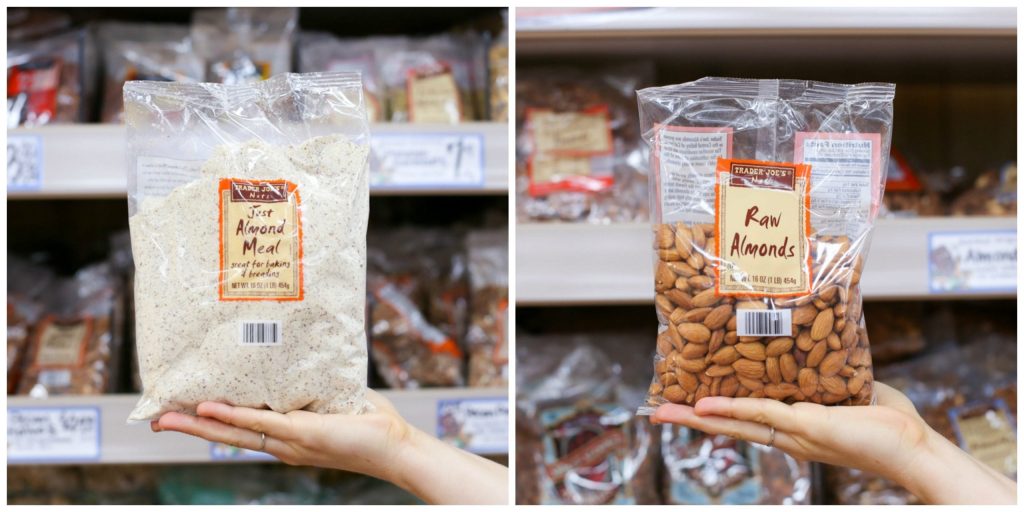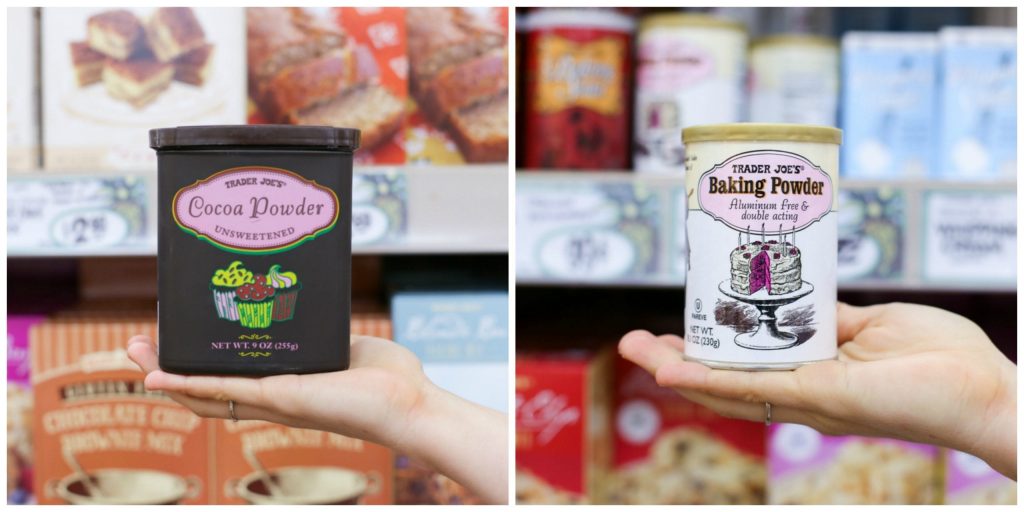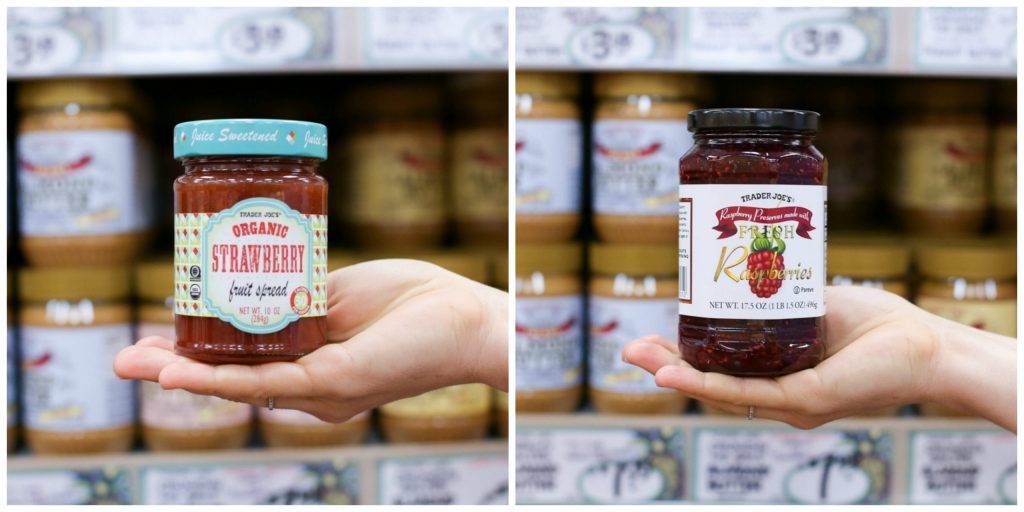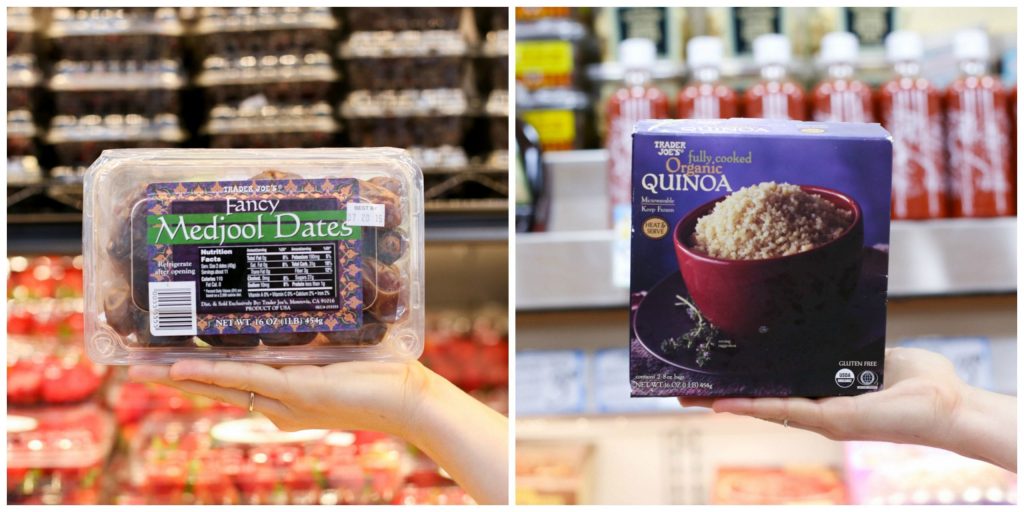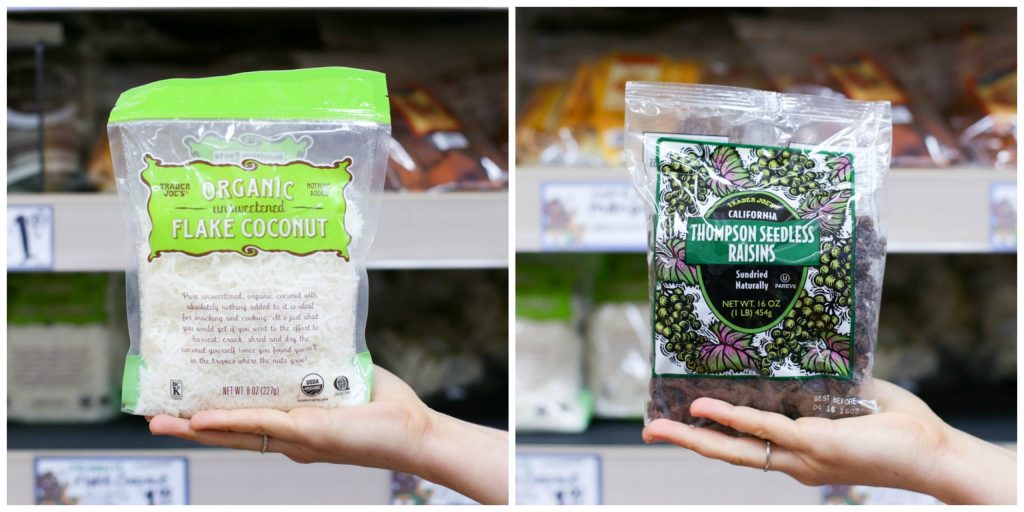 5. Dry Goods:

Trader Joe's sells a large selection of boxed/canned/packaged dry goods. My favorite choices include: pure maple syrup, baking powder/soda, cocoa powder, jam, nut butter, rice, brown rice pasta, coconut oil, an okay organic mayo (although not super clean, it's better than other store-bought options), canned tomatoes, skipjack tuna, coconut sugar, medjool dates (my favorite find for the price!), gluten-free rolled oats, almond meal ($5.99–talk about a great price!), coconut flour, whole wheat flour, breadcrumbs, dried spices, nuts and seeds, olive oil, frozen cooked quinoa (this would come in handy on busy school nights), and vinegars.
My one big pet peeve with Trader Joe's is they don't sell dry beans (at least I didn't see any at my local store–no bags or bulk bins). What?!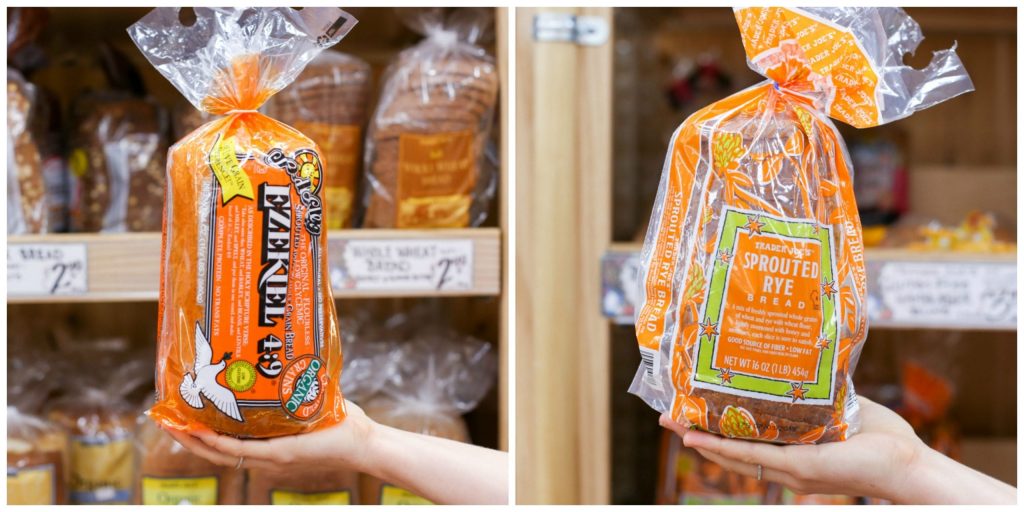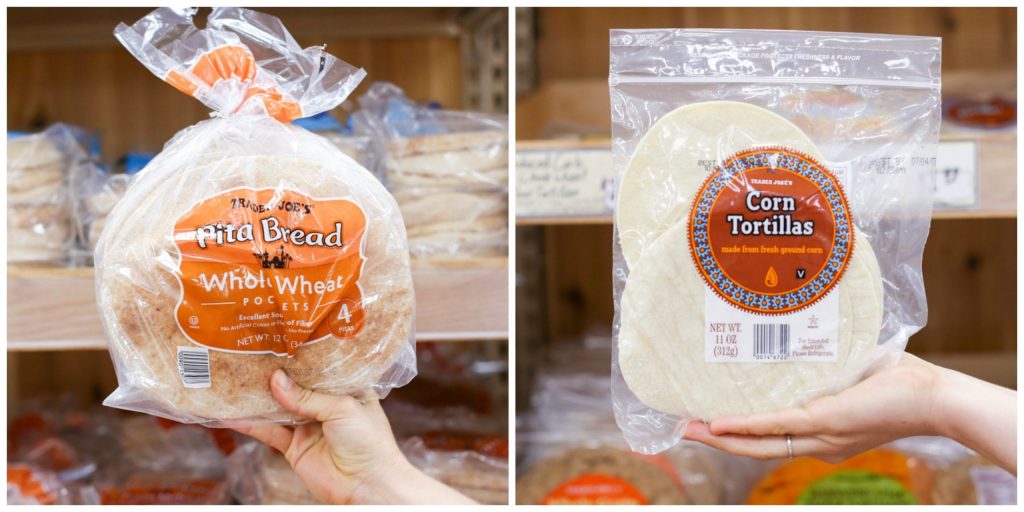 6. Bread:

Trader Joe's doesn't have an in-house bakery, but even without one they offer some great bread options. My favorite finds are: Ezekial 4:9, sprouted rye, whole wheat pita, and corn tortillas (I've been told these are made with Non-GMO corn).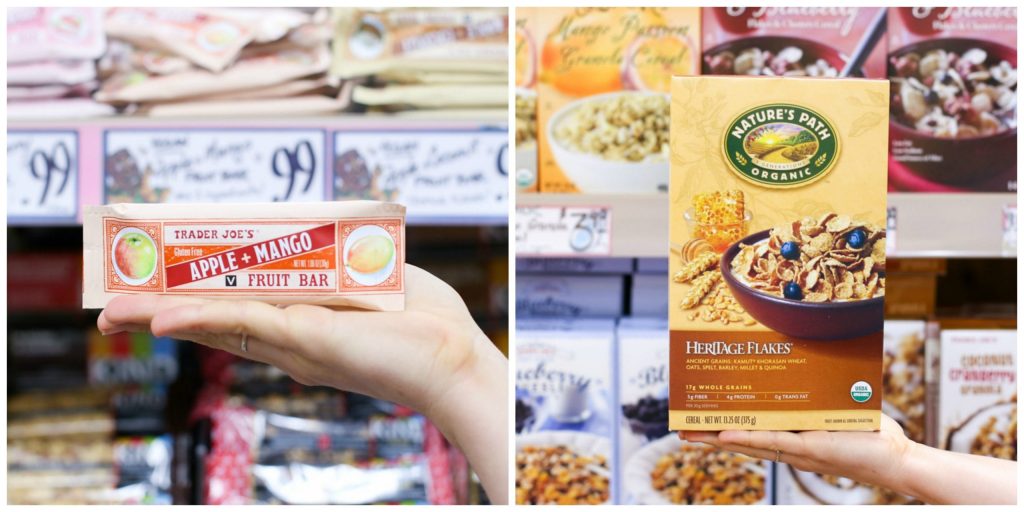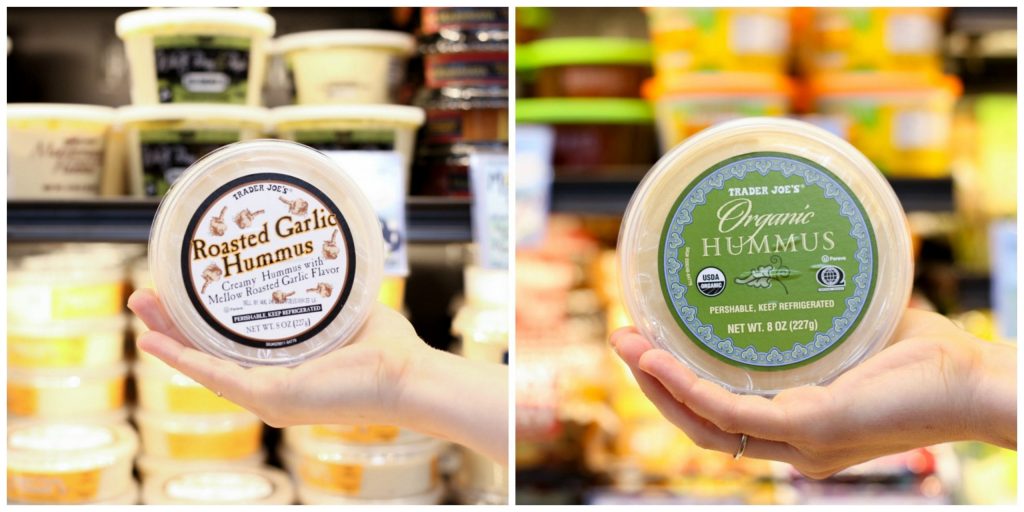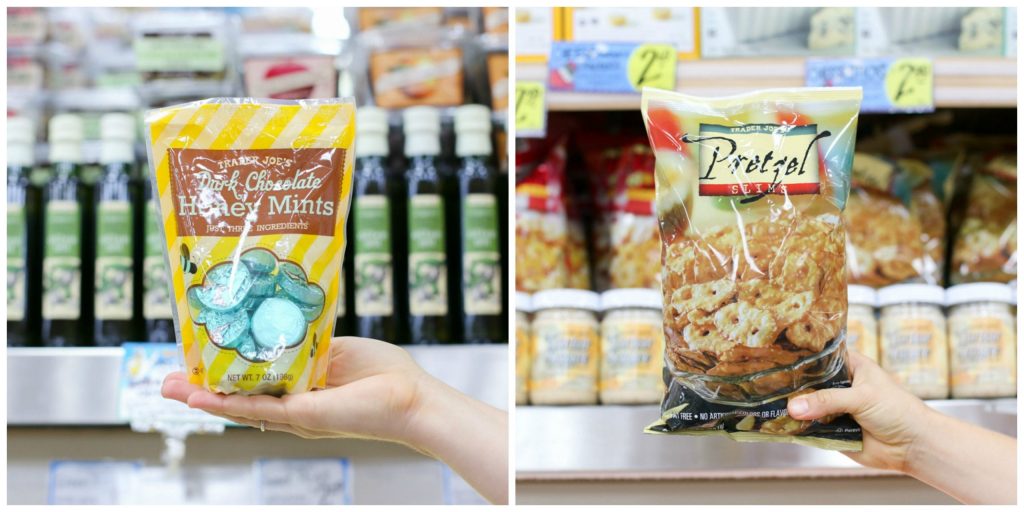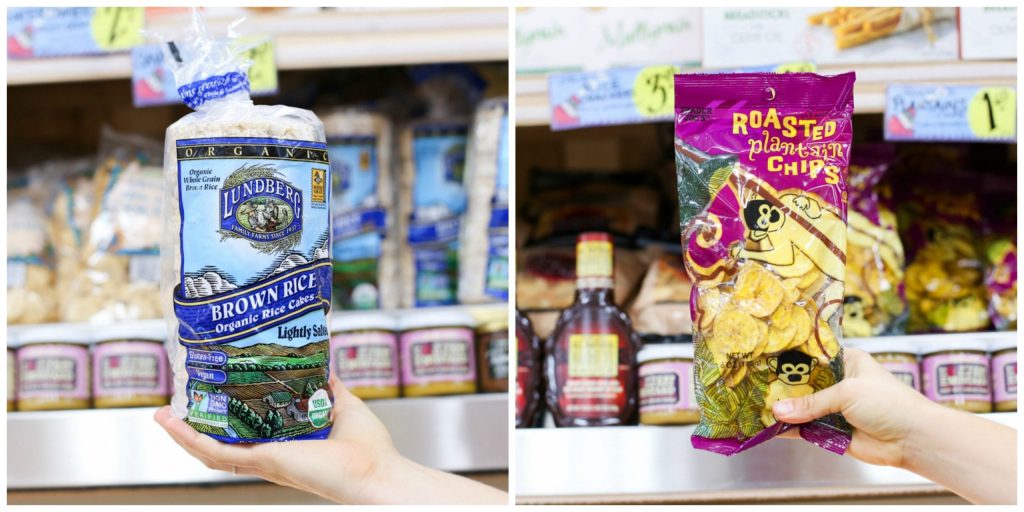 7. Convenience Foods and Treats:

Trader Joe's lacks no shortage of convenience foods and treats. There a few very clean options: Dark Chocolate Honey Mints (three ingredients and soooo good!!), Pretzel Slims, Roasted Garlic Hummus, Organic Hummus, Trader Joe's Fruit Bar, Nature' Path Organic Heritage Flakes, Lundberg Brown Rice Cakes, Roasted Plantain Chips.
A note about the hummus: Most of the hummus at Trader Joe's is made with canola oil (boo!). I recommend avoiding almost all of the ready-made dips. The only two options made without canola oil are pictured above.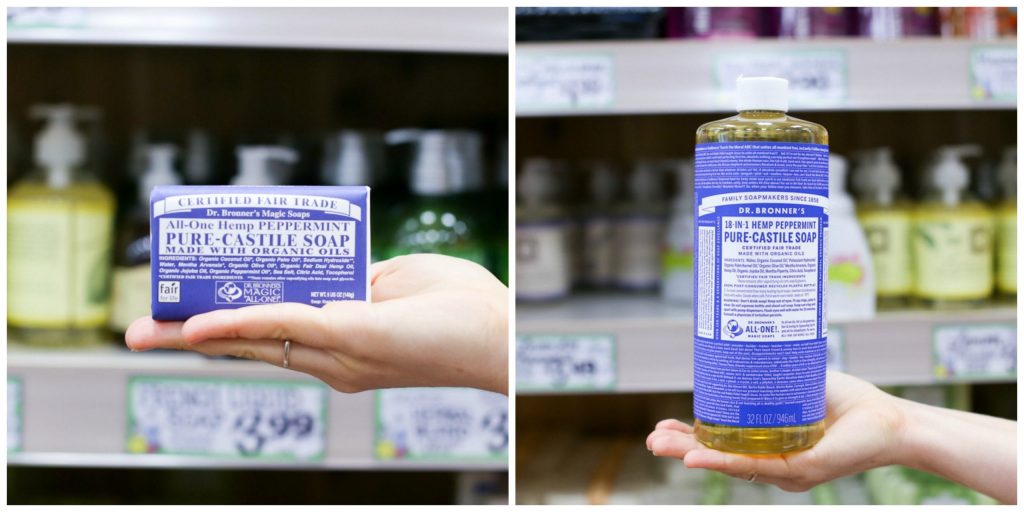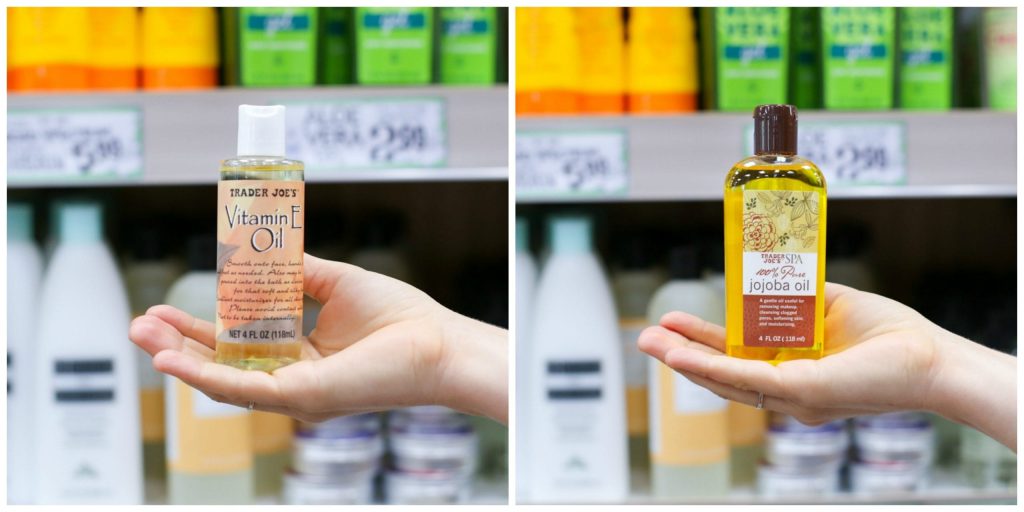 8. Beauty and Health Products:
I'm always excited to find DIY ingredients at a store. Trader Joe's sells a few of my favorites: castile soap (just peppermint), jojoba oil, vitamin E oil, and tea tree essential oil. Trader Joe's also offers a laundry detergent that looks halfway decent for a store-bought option.
My Trader Joe's Shopping Guide
Thank you so much for joining me today for our third field trip! I can't wait to go shopping with you again next week. Before we part ways, I want to leave you with a special gift- a way to remember our field trip– a printable shopping guide!
Click on the image below to download and print your Trader Joe's shopping guide.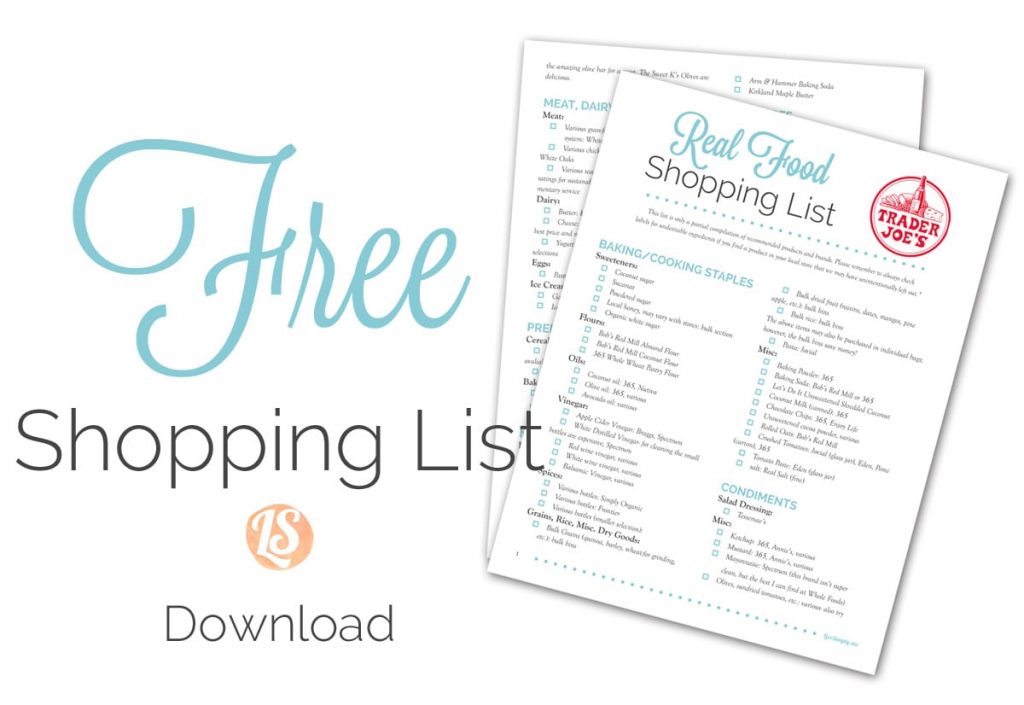 More Real Food You May Like: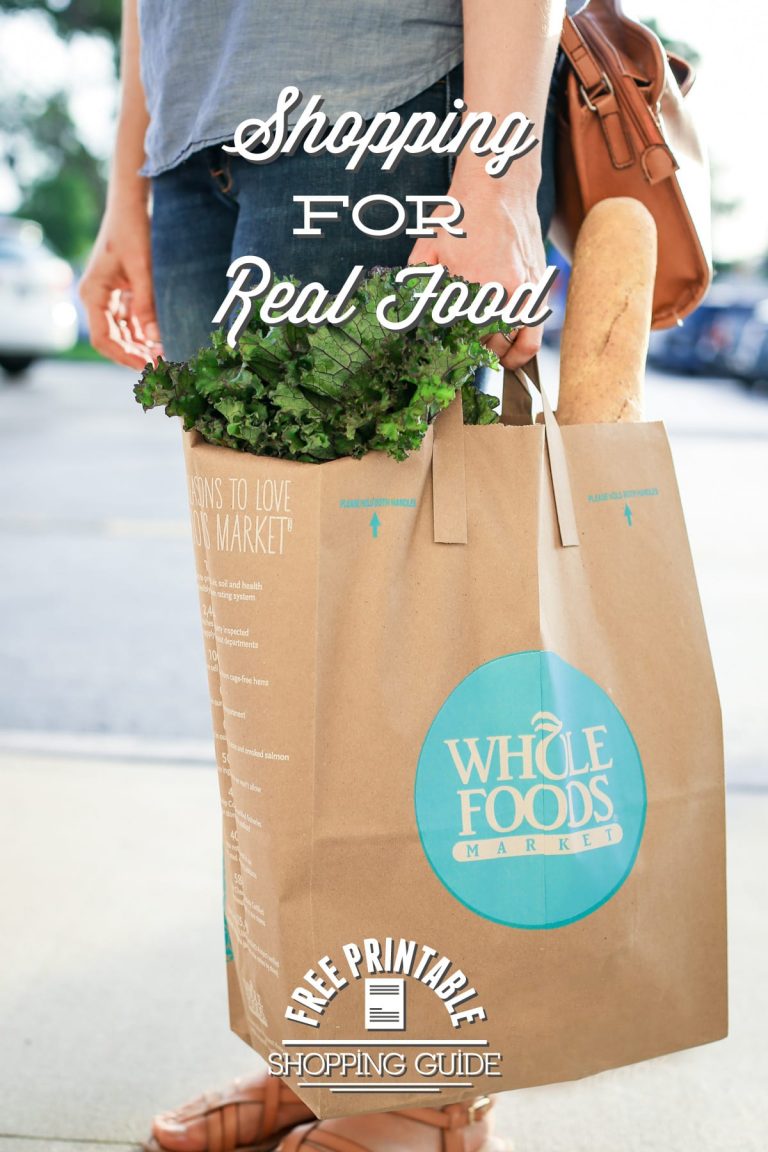 Shopping For Real Food at Whole Foods: My Top Picks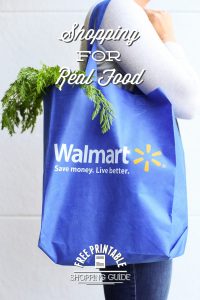 Shopping For Real Food at Walmart: My Top Picks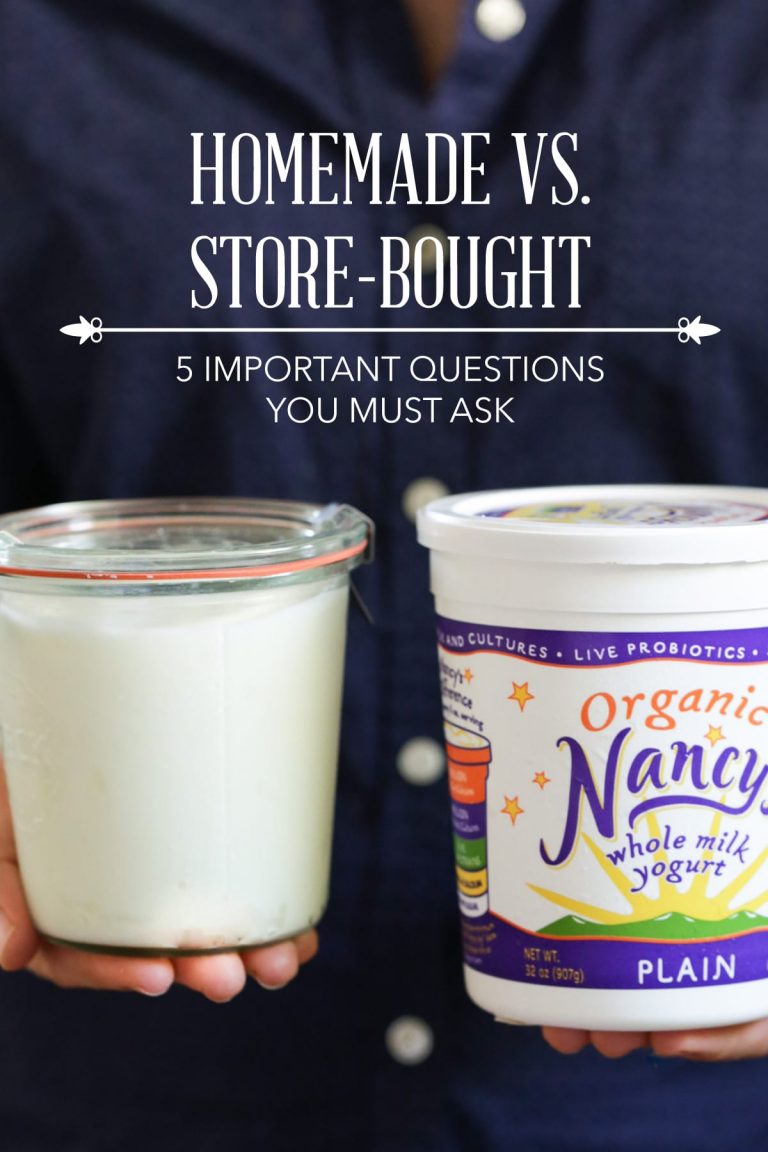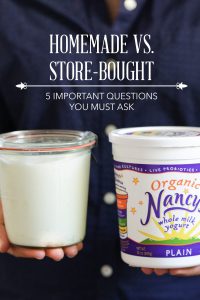 Homemade vs. Store-Bought: 5 Important Questions You Must Ask