This post may contain affiliate links. As an Amazon Associate I earn from qualifying purchases.
September is on its way out. Hard to believe, isn't it?
With another month soon to be over, it's time to share what I loved in September.  Fall is now in full swing and even here in Florida we are beginning to experience the crisp air fall brings. It's refreshing and exciting to think about all the changes. A freshly planted fall garden, new foods longing to be preserved, and the desire to savor the warmth of cinnamon, family time in the kitchen, and warm apple cider.
Fall is invigorating, fresh, and new.
With this new month upon us, let's look back at what I loved in September and a sneak peak into October and all things fall.
Home Sweet Home
Third Time is the Charm: My goal this month was to have our fall garden planted by the first week of September. Well, the first week of September came and went and the garden remained on the infamous "to-do" list. Second week I had garden success and was able to till and plant the entire garden. I was feeling great, went out for the day and came home to chickens enjoying lunch. Everything was gone. I contemplated those ladies and their future. I thought about the stew pot a few times, but after I came to my senses, I decided to forgive and come up with a new plan. The once free-roaming chickens were banished to a 1/4 fenced yard. They are still free-roaming, but have an area especially designed for them where they can scratch, dig, and party all they want without ruining the garden. The third week I planted again. We realized we had a design flaw when I came home to another scratched up garden. Finally, last week, wings were clipped and I replanted for a third time.  A chicken-proof fence, a week of rain, and lots of hard work mean we now have a flourishing garden. Third time is definitely the charm. And don't worry the chickens are still very happy and alive.
Here's what I planted: radishes, cucumbers, broccoli, cauliflower, peas, carrots, beets, arugula, swiss chard, kale, bok choy, green onions, lettuces, collards, squash, and romanesco. I also have lots of herbs: parsely, cilantro, rosemary, chives, and thyme.
Grape Picking and Burnt Jam: Candice and I took our families grape picking this month. A local farm was offering u-pick muscadine grapes for $1/lb. A great deal and the chance to support a sweet local family. We picked around 55lbs of grapes. There isn't anything quite like picking a bounty of food and the excitement of what can be made to nourish your household for the future.  We decided on grape jam. With all our kiddos, a busy kitchen, a huge lightening storm, and an important missing ingredient, our glorious idea of grape jam turned into burnt grape jam. We tried hard to convince ourselves it could be rescued and attempted to pass it off as barbecue sauce. Ultimate real food fail. At least we were able to make some delicious grape juice. Failures happen when you cook. That's part of the joy of learning your way around the kitchen. Embrace cooking failures, laugh at yourself, and learn from them.

Lessons learned: Grape Jam requires focus, all ingredients, and can't be burned and passed off as barbecue sauce.
In the Kitchen:
Sweets:  Fall time brings out the sweets-maker in me. The thought of the approaching holidays makes me want to spend endless hours creating sweet treats with my family. Of course, a sweet treat these days is far from the store-bought cookie dough and boxed brownie mixes I once bought. This month, I shared two of my favorite sweet treats, on the blog. Raw Brownie Bites (made with a secret little green ingredient) and Peanut Butter Cookies, oh my! Both are made with natural sweeteners and take only minutes.  Don't worry, I have plenty more sweet goodness to share in the upcoming weeks. I'll have your sweet tooth fully satisfied with fall. But in all reality, is a women's sweet tooth ever really satisfied?

Fat: This month we talked a lot about fat in our new video series "The Skinny on Fat"! For years, actually most of life, I bought into the idea that fat was not a friend. I consumed low-fat everything. Not only was I not satisfied, but the taste, yuck! This month Candice and I introduced some of our favorite fats we use everyday in our kitchens. Fats that are traditional and healthy. You can watch how to make butter, lard, ghee, and this week we will be sharing schmaltz.

Getting Ready for Christmas:  I'm happy to share I am ready for Christmas. Yup, this month, I scored a deal on vanilla beans (90 to be exact) and spent a weekend making homemade vanilla extract. An hour in the kitchen and a few months brewing on the shelf means by December 25th I will have the perfect homemade Christmas gifts! Remember, if you are family, act surprised and don't shake the box.
Around the Web:
With the holiday baking season upon us, I have quite a few favorite recipes that just don't fit the real food bill. From canned ingredients to boxes I am eager to find ways to 'real foodify" these memory-evoking recipes.
Homemade Chocolate Bars: Hello! When you find a real food recipe for homemade chocolate bars, one does not just move on! You sit and drool over the idea of a homemade chocolate bar, the pictures, the recipe, oh, the very thought of chocolate. Healy Real Food Vegetarian shared the perfect homemade chocolate bar this month and I just knew these had to be made in my kitchen.  Thank you, my friend, for satisfying my chocolate bar desire.
10 Tips to Manage Stress:  Life got a bit stressful this month. Maybe that would explain my desire for so much chocolatey goodness. Chickens snacking on one garden after another can lead any urban homesteader to needing stress management. I loved this post from Moments A Day . Her tips for managing stress were exactly what I needed to read while snacking on some Raw Brownie Bites.
Pear Butter:  I love new seasons. New seasons mean new fruits and veggies begin to appear. Before real food I believed pears, cantaloupe, and strawberries grew all year round and should always be avaliable. Silly me. Now that we try to eat as seasonal as possible, I have learned to embrace the new foods each season brings and the delicious taste only in-season foods can offer. With this new season of fall upon us I have been scouring markets and my coop for season foods I can preserve so we can enjoy the taste of this favorite season all year round. I scored 12lbs of delicious in-season pears last week at my co-op (my favorite place to shop) and spent my weekend making pear butter from The Elliot Homestead. My house smells of pears, cinnamon, and fall. I'm in love!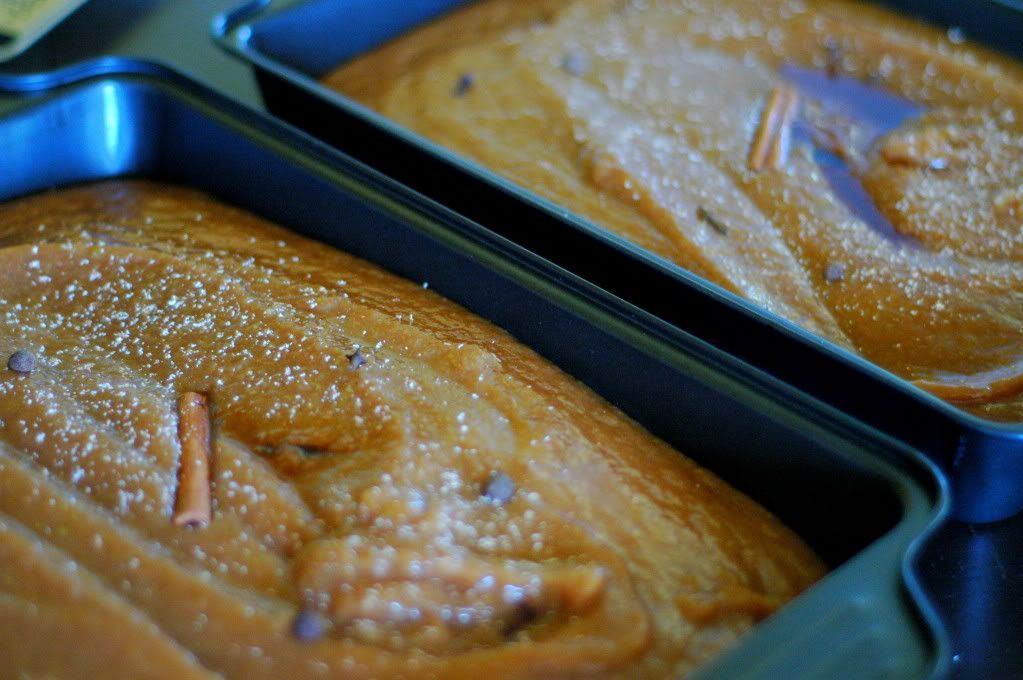 Shopping In Season: Speaking of shopping in-season, I love this guide Tasty Yummies shared on what fruits and vegetables to look for right now. If you desire to shop seasonal foods, as I do, you must check out this practical guide to all the tasty foods for fall.
Sneak Peak Into October:
October is going to be a fun month! I'm excited to share I am teaming up with a great team of real food, naturally-minded mom bloggers to bring you a month of kid-friendly fall/Halloween ideas. From homemade natural crafts to real food treats to ideas on preparing children to enjoy this time of year. I'll be sharing one weekly round-up post of all the ideas here on the blog as well as daily on Facebook.
I'd love to hear what happened in your life this month? Did you find any great recipes? Any exciting news? Cook anything new?  I'd love to hear from both readers and blogger alike.
Links are welcome!