Last week, I went to my first visit with a local functional medicine doctor. I spent the first 45 minutes of my appointment (which was over 3 hours long) in the nurse practitioner's office for an initial check-up. Jennifer asked me questions about my stress level, sleep, and diet. My responses were short and to the point, except when it came time to answer the food question.
That question fired me up. That shouldn't come as a surprise to anyone, right?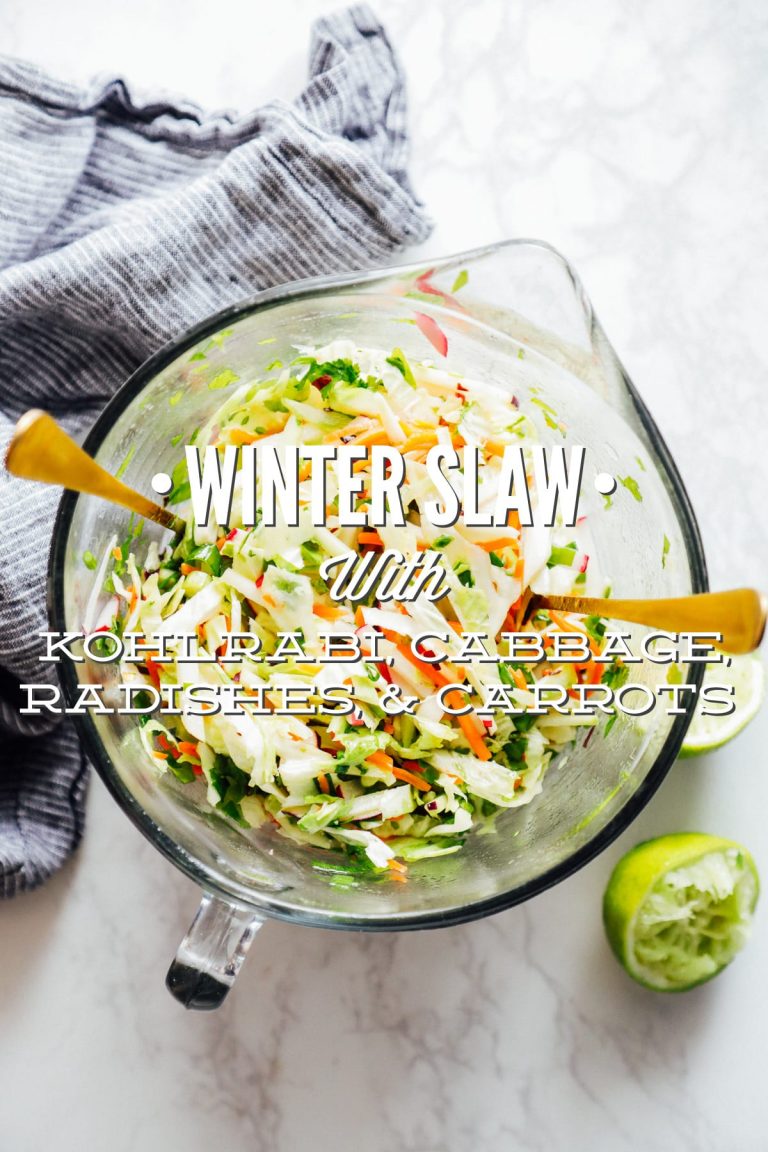 I started my answer by sharing what my diet looks like (I feel like this requires a lengthy explanation), and then moved on to sharing how I source meat and eggs. This response led to a discussion about my CSA and local farm sources.
At the end of the visit Jennifer thanked me for sharing my food resources with her. I couldn't help but chuckle at the turn of events and how quickly I went from a quiet patient to showing my true self: an overly-enthusiastic foodie. I'd like to think that my enthusiasm for good food is contagious. (Although maybe contagious is the wrong word to use in a doctor's office.)
I've been so inspired by the local food programs we've recently joined (a produce and a meat/egg CSA), that I can't help but share my enthusiasm with others.
Joining a produce CSA (read more about joining a CSA here) has pushed me beyond my veggie comfort zone. I've had to learn how to prepare and enjoy produce I would have otherwise ignored in the grocery store: kholarbi (a veggie I'm currently obsessed with), pea shoots (a new love for sandwiches, stir-fry, pesto, and avocado toast), and more. I've also been exploring ways to put common veggies to use in different ways, such as cauliflower in tacos and beets in smoothies.
Earlier this week, I shared one of my favorite ways to use the cauliflower in my CSA box: cauliflower tacos. Today, let's top those tacos with another CSA-inspired recipe: winter slaw.
This particular slaw is a winter take on my traditional slaw recipe . The addition of hearty winter root veggies adds a slight crunch and peppery flavor. The slaw is easy to make, and may be served in multiple ways: on top of tacos or sandwiches, as a side salad, or add shredded chicken for a main salad. 
Since the ingredients are on the hearty side, the vegetables may be prepped in advance for an easy weeknight taco meal (served with tortillas and slow-cooker chicken taco meat or roasted cauliflower) or portioned into containers for a prep-ahead lunch. Make the dressing in advance, too, and keep it in the fridge until you're ready to enjoy the slaw. If you're making this slaw as a make-ahead lunch option, I suggest adding shredded chicken, half an avocado, and a handful of tortilla chips to your lunch container for a complete meal.
Winter Slaw with Kohlrabi, Cabbage, Radishes, and Carrots
Absolutely packed with veggies, this nutrient-dense slaw is great over tacos, on sandwiches, or as a side salad.
Ingredients
Slaw:
1/2

head green or purple cabbage

shredded (about 3 cups once shredded)

2

medium

kohlrabi

julienne-cut (about 1 cup once cut)

1

cup

carrots

shredded

3

radishes

julienne-cut (about 1/2 cup once cut)

1

cup

green onion

sliced

1/2

cup

cilantro

chopped
Dressing:
1

medium

lime

juiced

1/4

cup

extra virgin olive oil

1

TB

honey

1

garlic clove

minced

1/2

tsp

salt

(more to taste, once tossed)

1/4

tsp

red pepper flakes
Special Equipment:
Instructions
In a large bowl, combine the coleslaw ingredients: cabbage, kohlrabi, carrots, radishes, green onions, and cilantro.


In a small bowl or jar, whisk together the dressing ingredients: olive oil, lime juice, honey, minced garlic, red pepper flakes, and salt.

Pour as much dressing over the coleslaw as desired. Toss the coleslaw and dressing together. Serve as a side salad, or on top of tacos or sandwiches.
Nutrition
Calories:
141
kcal
Carbohydrates:
15
g
Protein:
2
g
Fat:
9
g
Saturated Fat:
1
g
Sodium:
238
mg
Potassium:
436
mg
Fiber:
5
g
Sugar:
8
g
Vitamin A:
3935
IU
Vitamin C:
67.2
mg
Calcium:
65
mg
Iron:
1
mg