Introducing
An online course that helps you reduce stress, develop time-saving school lunch routines, and simplify nourishing meals during the busy school year.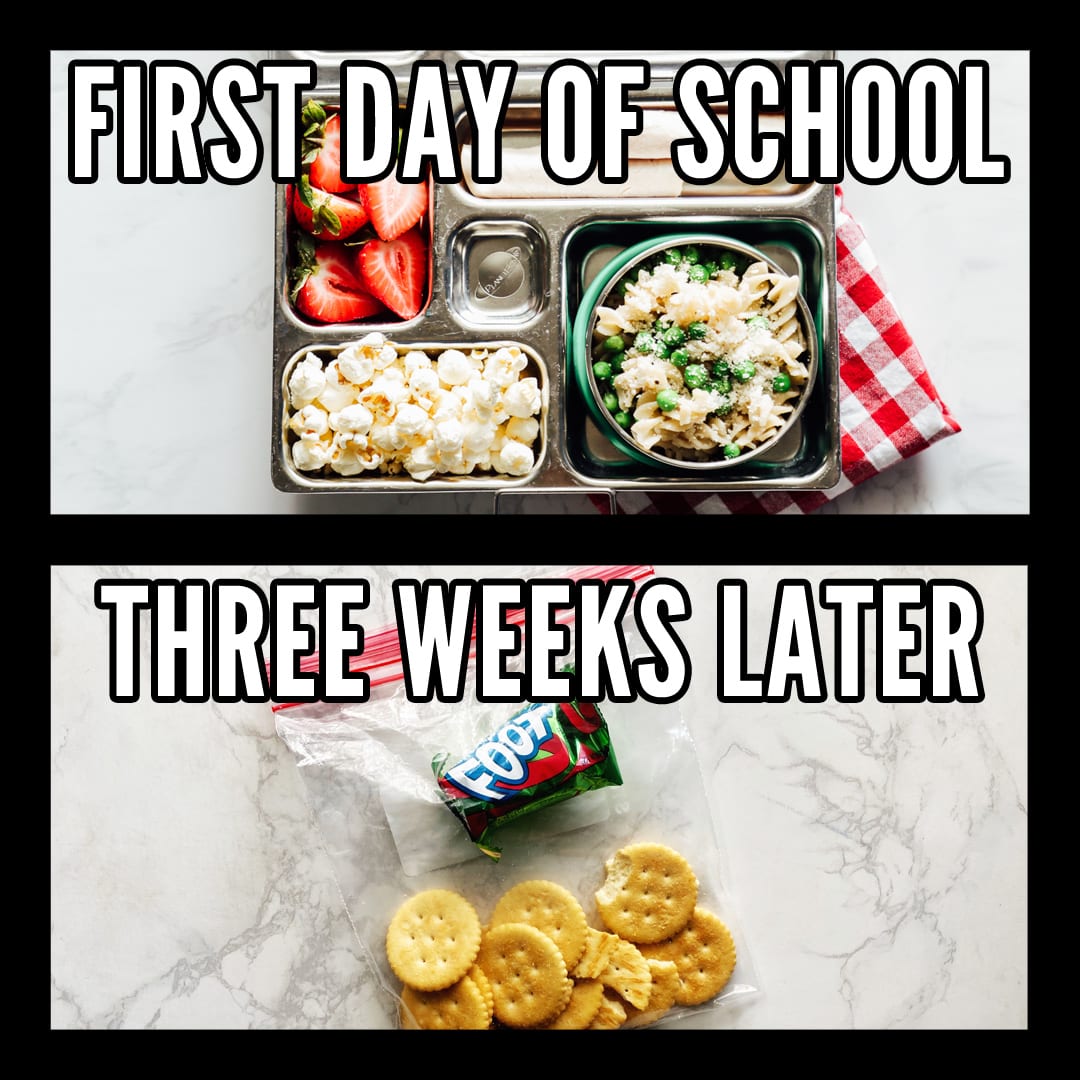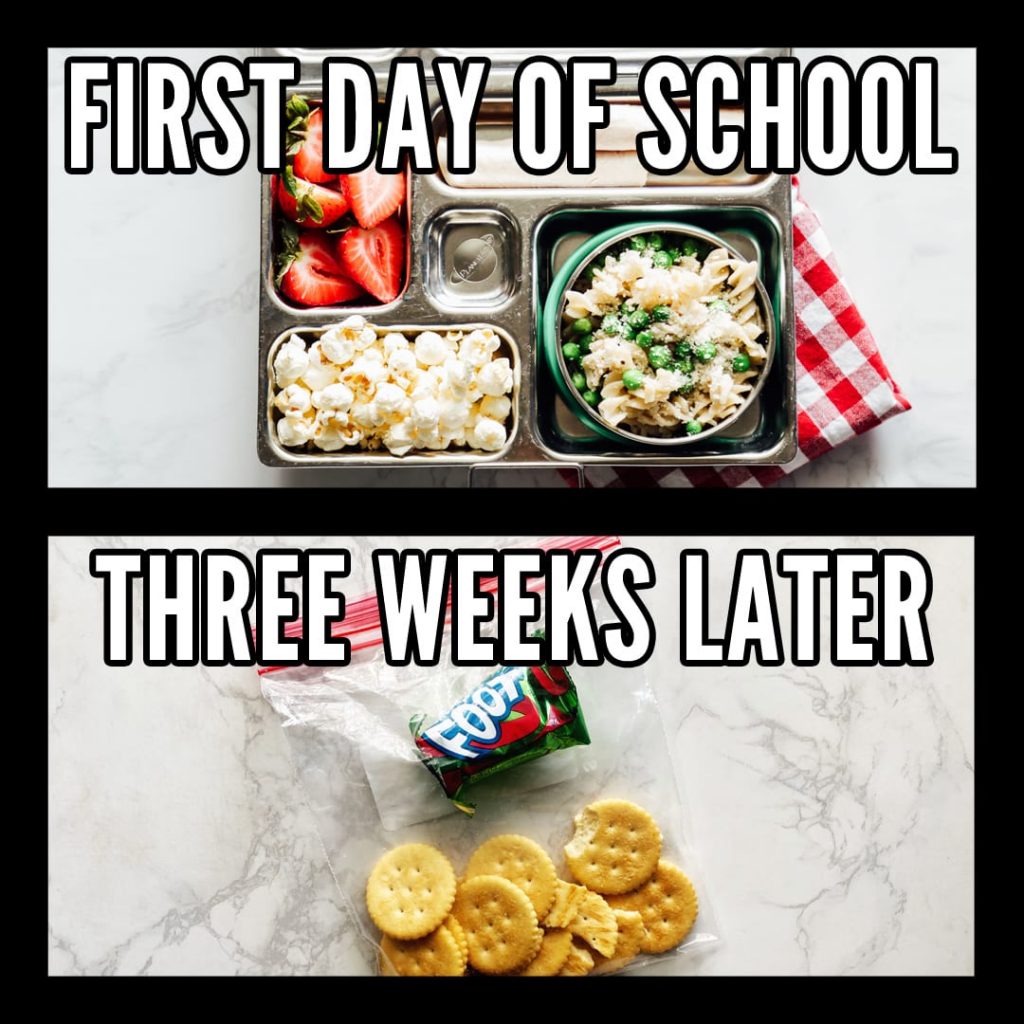 How it Works
1. Join and Watch Lessons
Get instant access to video lessons, a recipe book, meal plans, food prep and storage guides, and a community group for support.
2. Master Routines
With actionable video lessons and guides, you'll master routines and systems to simplify lunch and save time in the kitchen.
3. Enjoy Stress Free, Healthy Lunches
We're all about working smarter, not harder. Keep lunch simple with the 50+ lunch and food prep ideas provided, stock your kitchen with healthy, time-saving food options using real-food guides, and have family-approved healthy recipes at the ready with the 90 recipes found in the recipe book (no more scrolling Pinterest for hours looking for ideas that may or may not work).
you're asking
IS THIS RIGHT FOR ME? TAKE A QUIZ…
You believe in nourishing your family with real, healthy food and minimizing ultra-processed food.
Meal planning? Some weeks it happens, some weeks it doesn't.
You're ready to develop routines and systems that automate school lunch so you can spend less time in the kitchen without compromising nutrition.
You're ready to rock food prep, but you need tried-and-true methods for how to make food prep work in your busy mom life, what to prep, how to store food and healthy ingredients (so you don't waste your time and money), and how to work smarter, not harder in the kitchen.
You don't have all day to spend in the kitchen. Plus, you gotta think about breakfast and dinner, too. Whew! You're ready to simplify.
Nodding your head?
Simplified School Lunch gives you the meal planning help, recipes, and food prep guidance to bring simplicity, routine, and ease to school lunch and family meals.
In this course,
you'll learn how to avoid burnout with a system (3 key routines) that simplifies healthy lunches and family meals during the busy school year.
THE 3 ROUTINES THAT SIMPLIFY LUNCH AND FAMILY MEALS
Routine 1: Meal Planning
Winging school lunch and daily meals doesn't work. Winging it leads to burn out, reaching for quick-fix processed food meals, and A LOT of stress. I After much trial and error, I developed the easy meal plan system that I now teach in this course. A system that forever ends stressful winging it and makes planning meals easy and efficient.
Routine 2: The Rotational Meals List
Say hello to your new best friend. Put lunch (and breakfast and dinner) on autopilot with a rotational meals list. I'll share with you my rotational meals list for breakfast, lunch, and dinner and help you create your own list.
Routine 3: Meal Prep
Work smarter, not harder with the ultimate time-saving tool: food prep. Learn how to prep food in-advance, what to prioritize, and how to use strategies like "cook once, eat twice" and healthy packaged food to maximize your time and simplify your life.
A Peek Inside The Course..
Class 1
The Rotational List
You'll never simplify meal planning without this key list. Learn how to create a rotational list of lunch ideas that your kids (big and small) will love. I'll share my ever-growing list with you, which you can use as inspiration or print it off to use as your own.
Class 2
Become a Meal Planning Ninja
It's time to master the easy, no-fuss way of meal planning. I'll walk you through how to create a lunch plan in under 15 minutes each week, share 4 ready-to-use meal plans with you and 50+ lunch inspiration cards that you can print or download to use throughout the year, and provide you with meal planners for creating future plans.
Class 3
Use Food Prep to Make Lunch Easier
Learn how to prep food in advance so you always have healthy options in the fridge that can be served/packed for lunch, used to speed up the dinner process, or to enjoy for breakfasts or snacks. You'll learn how to work smarter, not harder and find the food prep method that fits your lifestyle. Download the food prep guide and food storage chart, take a tour of my fridge, pantry, and freezer for organizational tips, discover the best food prep containers, and learn how to spot truly healthy packaged food because you don't have to do it all or make it all.
Plus, recipes and cooking tutorials
Download the recipe book with over 90 real-food, kid-approved, family-friendly recipes and then join me in the kitchen as we cook 10 essential recipes every cook should know how to make. Learn how to make homemade lunchables, my kids' favorite quesadillas, cook a whole chicken (something I do every single week during food prep), and make muffins that your kids will want for breakfast and lunch.
BONUSES
Bonus # 1
Real Food Swaps Class
Ditching ultra-processed food for healthy, real food is as easy as making swaps in your grocery cart. You'll learn about key food swaps for a healthier lunchbox and lifestyle.
Video Lesson: Food Swaps
Digital Guide: make the switch food chart and how to find real food in the grocery store
Bonus # 2
The Easy Breakfast Club Class
Lunch isn't the only meal of the day we need to think about. In this class, you'll learn how to plan breakfast each week in an easy and effortless way. Learn how to use breakfast themes, rotate recipes, and prep food in advance.
Video Lesson: Practical Ways to Simplify Breakfast
Digital Guide: breakfast themes list, over 50 breakfast recipes and ideas, 4-week breakfast meal plan using themes, printable 4-week meal plan template
Bonus # 3
The Easy Dinner Club Class
Learn how to simplify healthy weeknight dinners. Take action with strategies that will simplify your weekly dinner routine. Learn how to use themes, rotate meals, get your kids involved and excited about meals, and prep food components in advance and stretch those ingredients across multiple meals.
Video Lesson: Practical Ways to Simplify Dinner
Bonus # 4
Essential Routines to Simplify the School Year
Video Lesson: Simplify With Routines
Digital Guide: How to Establish and Practice Routines That Simplify Your Days
Printable Routine Cards: Build morning and evening routines with your kids and put them into practice with fun visual cards.
Bonus # 5
Healthy Snack Guide
90-page digital guide
Simplify healthy snacking without compromising nourishment
Snack ideas and printable snack cards for year-long inspiration
Healthy store-bought snack ideas list
Kid-approved snack recipes
14-Day Money-Back Guarantee
IF, after throwing yourself into the program for the first 14 days, you're not experiencing any results, let me know what's not working and we'll hit undo on this whole simplify lunch thing.
WHAT FAMILIES ARE SAYING…
FAQs