Welcome!
My name is Kristin and I'm so grateful you're here!
As a busy mom and business owner, I don't have much time to spend in the kitchen. But feeding myself and my family healthy meals and living a natural lifestyle (with natural cleaning and body products) is a major priority. Over the years, I've learned how to simplify healthy and delicious meals, without compromising nutrition. In the process, I've lost over 20 pounds and built a sustainable lifestyle, proving that busy doesn't have to be an obstacle to living your most nourished life! Let me show you how to make healthy eating work, without spending all day in the kitchen.
I'm Kristin: mom to 2 kids, married to my high school sweetheart, former elementary school educator, real-food expert, natural living enthusiast, and the owner/creator of Live Simply.
Live Simply is where families gather to find healthy meals, natural living advice, and natural cleaning and body products.
This is how it started
In 2013, when my babies were 3 and 1, I started the blog Live Simply with a passion to share everything I was learning about real food and more natural living. Having grown up in the '80s and '90s (yep, all the processed food and tie-dye shirts), I didn't know anything about how to eat healthy, but I had a desire to learn.
At Live Simply, I share how to live a natural lifestyle, rooted in the traditional wisdom that kept families healthy and thriving for generations, in a simplified, no-nonsense, progress-over-perfection way (from sourcing real food to natural cleaning and body products to healthy recipes that help you get healthy food on the table).
I believe nourishing yourself and your family shouldn't be complicated. My mission is to provide families with the practical advice and easy-to-make recipes that are desperately needed to make natural living work in the 21st century.
In 2008, my husband and I decided to start eating "healthy." Both of us grew up in the '80s and '90s–a time of Kool-Aid, freezer meals, and packaged chocolate chip cookies. Packaged food was commonplace in our homes, along with home-cooked meals. College turned both of our tastebuds toward a heavily processed diet of fast food and packaged snacks. The craving and need for processed food continued during the first few years of our marriage.
In 2008, we rented the documentary Food INC from Blockbuster (remember those days?). For the first time ever, our idea of food and what we consumed was challenged. We knew our diet had to change, but how?
One evening, in 2008, Dustin issued a challenge, "I bet you can't shop, cook, and eat from just the produce department for a week." I'm not one to turn down a good challenge so I responded, "Sure, I got this!" The next week was difficult. Beyond difficult. But we survived. Shortly after this week, we started eating from the produce department regularly and embraced veganism. Due to our lifestyle change, I began to dabble in meal planning in order to simplify our new lifestyle.
In 2010, the birth of my first child changed our eating habits again. Due to health issues (read his story), we introduced animal fats into our diet (grass-fed meat, pasture-raised eggs, raw dairy, and other nutrient-dense foods like homemade broth). I left my job as a school teacher and became a stay-at-home mom. With more time at home, I started making my own bread, yogurt, granola bars, etc. My knowledge of real food deepened during this time as I learned how to plan and prepare nutrient-dense meals in a budget-friendly way. With new changes happening in the kitchen and healthier meals being served at our table, I began to dabble in making my own household products as well: from cleaners to makeup.
In 2013, after having my second child, with my iPhone 3 and very little tech knowledge, I started a blog called Live Simply: an online space to share my family's journey of real food and natural living with a simplified approach. The blog was my passion project.
In 2020, Live Simply became my full-time job. I also have a small team of women who work with me on creating recipes, keeping up with social media, and photo shoot cleanups. Running an online resource like Live Simply isn't for the faint of heart. It's the hardest thing I've ever done, but I'm incredibly thankful for where Live Simply is today and for the opportunity to interact and share this journey with so many other men, women, parents, caregivers, and families from all over the world. Live Simply is still my passion project and I'm so thankful to share this space with you.
In 2022, I joined this macro and strength training program and started lifting weights and fueling my body with specific macronutrient goals. At almost 40, I lost over 20lbs and completely changed my body composition (hello muscle!), all while eating more real food than ever before. I share my daily meals on Instagram and with the Live Simply Cooking Club.
I've been on a journey to simplify life over the past few years and this continues today. I continue to look for ways to simplify our lifestyle with meal planning, easy real-food recipes, and time-saving routines and meal hacks. And strive to make our home the safest, healthiest environment by using natural cleaners and body-care products.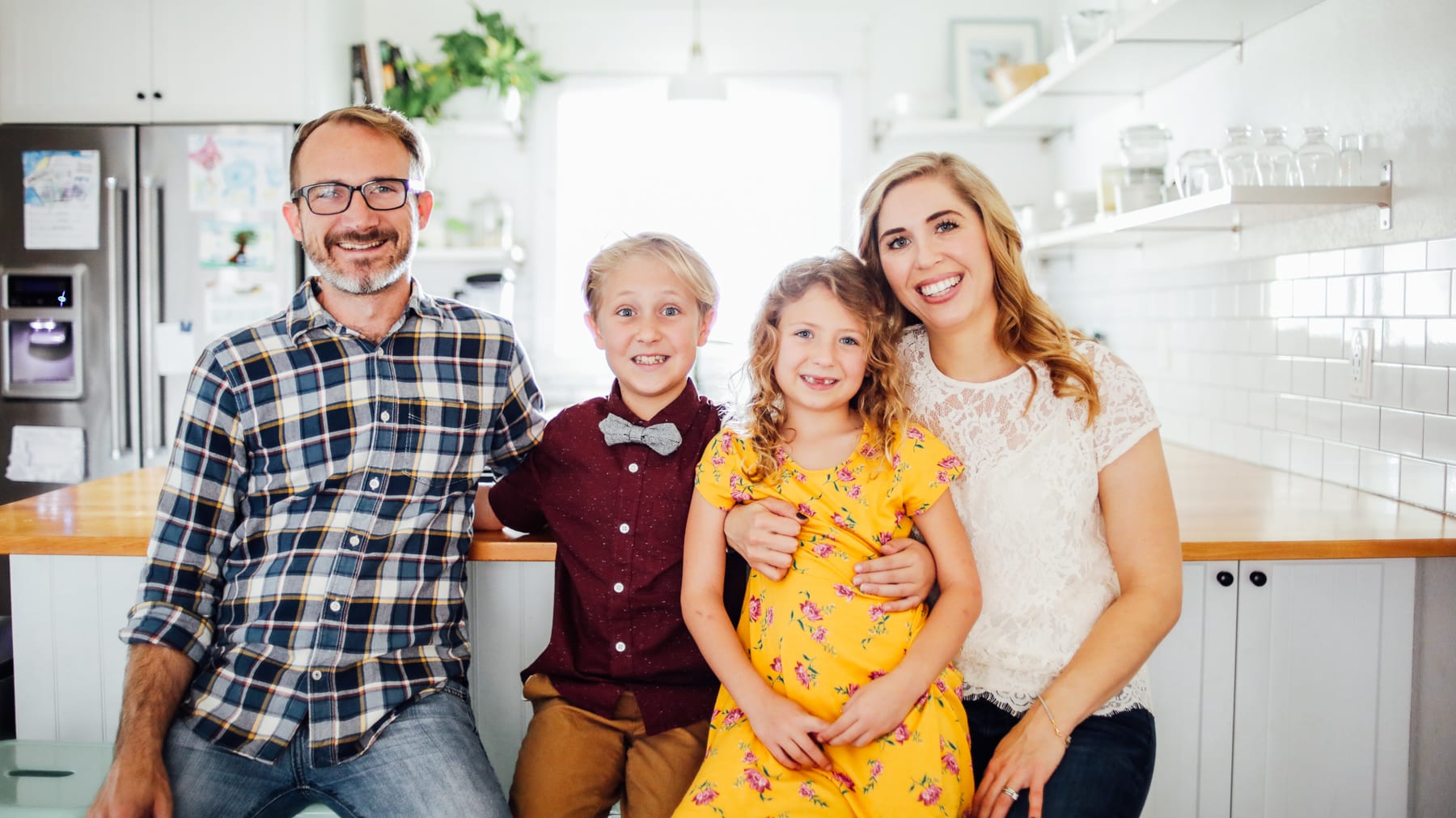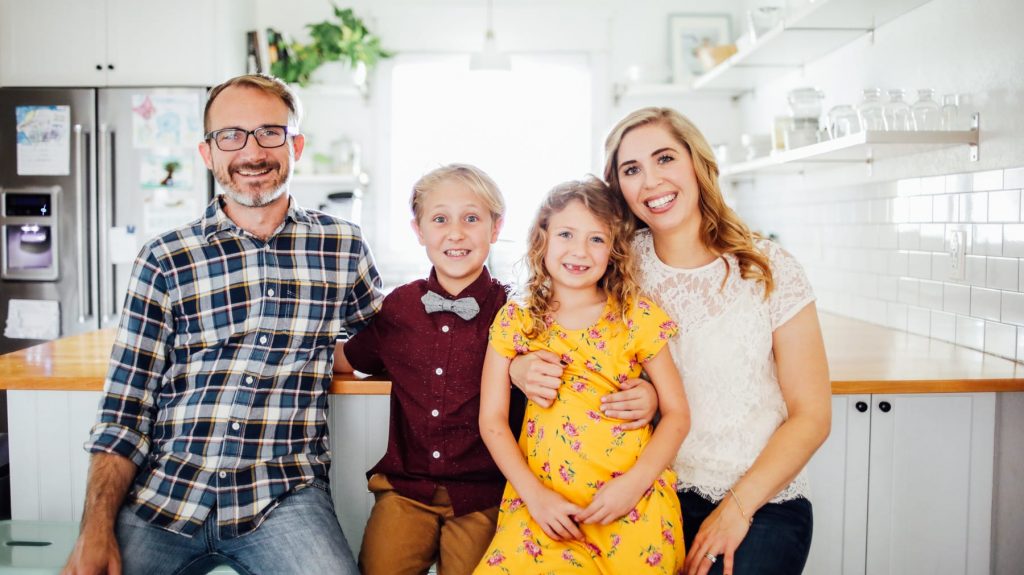 Real Food 101:
Community Favorite Real-Food Recipes:
Natural Cleaning 101:
Community Favorite Cleaning Recipes:
Natural Skincare 101:
Community Favorite Body and Skincare Recipes: