Do you want to moisturize your skin without the harmful chemicals found in many of today's popular face creams? Thankfully, you don't have to. There are many natural options. I've rounded up the 8 best natural face moisturizer products for all skin types and budgets!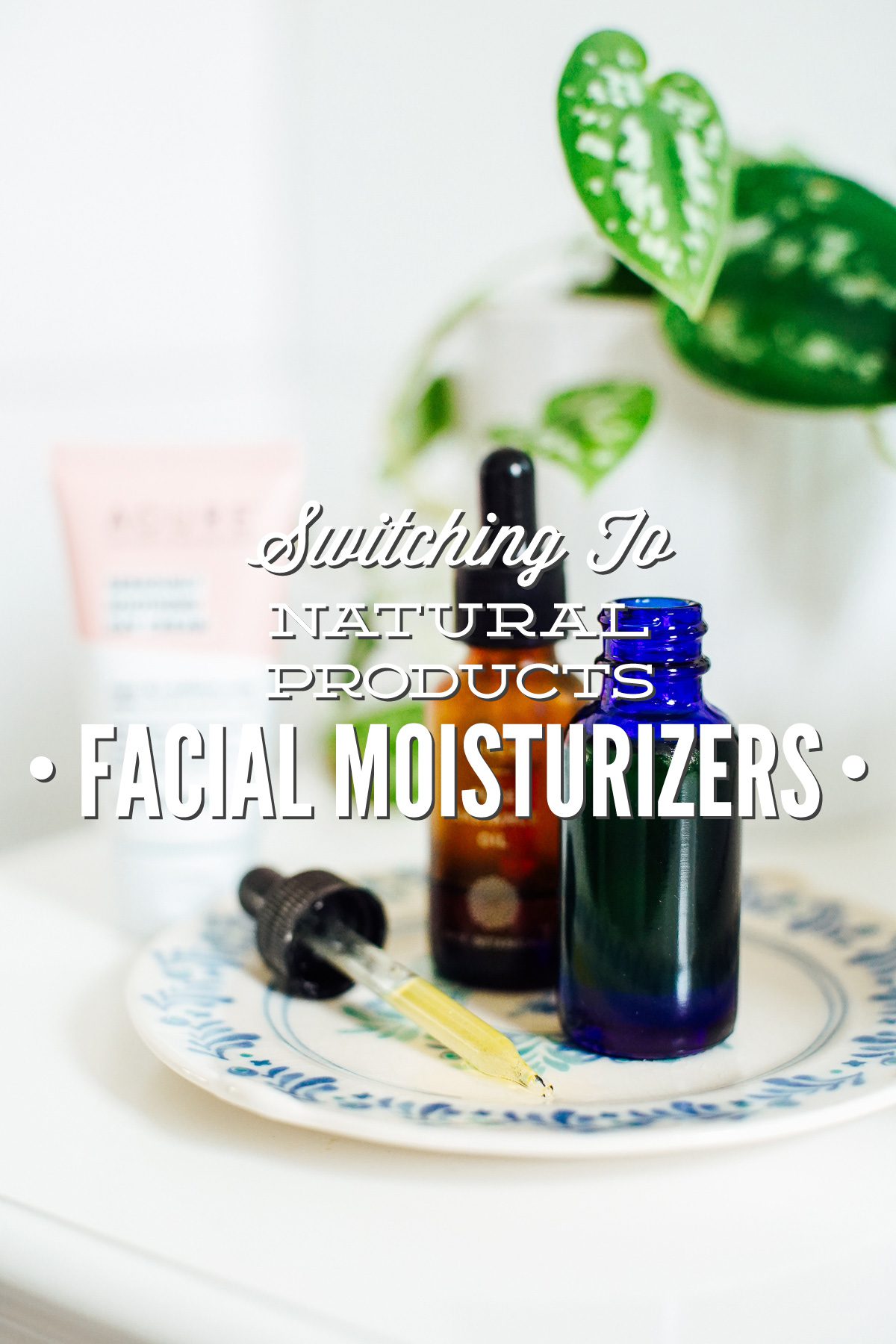 What Can You Use as a Moisturizer?
Most of us probably think of lotion when it comes to the best natural face moisturizer, but there are a variety of products you can use: oil, lotion and cream, or a balm.
Oil: When it's formulated properly a 100% oil moisturizer won't cause you to breakout and can actually help regulate oil production and balance the skin (even for acne-prone and oily skin!).
Lotion or Cream: Formulated with water, a lotion is going to be more of a lightweight moisturizer than a 100% oil or thicker balm.
Balm: This is going to be a thicker product that's made with a combo of oils and skincare butters, like shea butter. This is going to provide a heavier feel and can be good for super dry skin, or to use as a nightly moisturizer on top of an oil or other lighter moisturizer.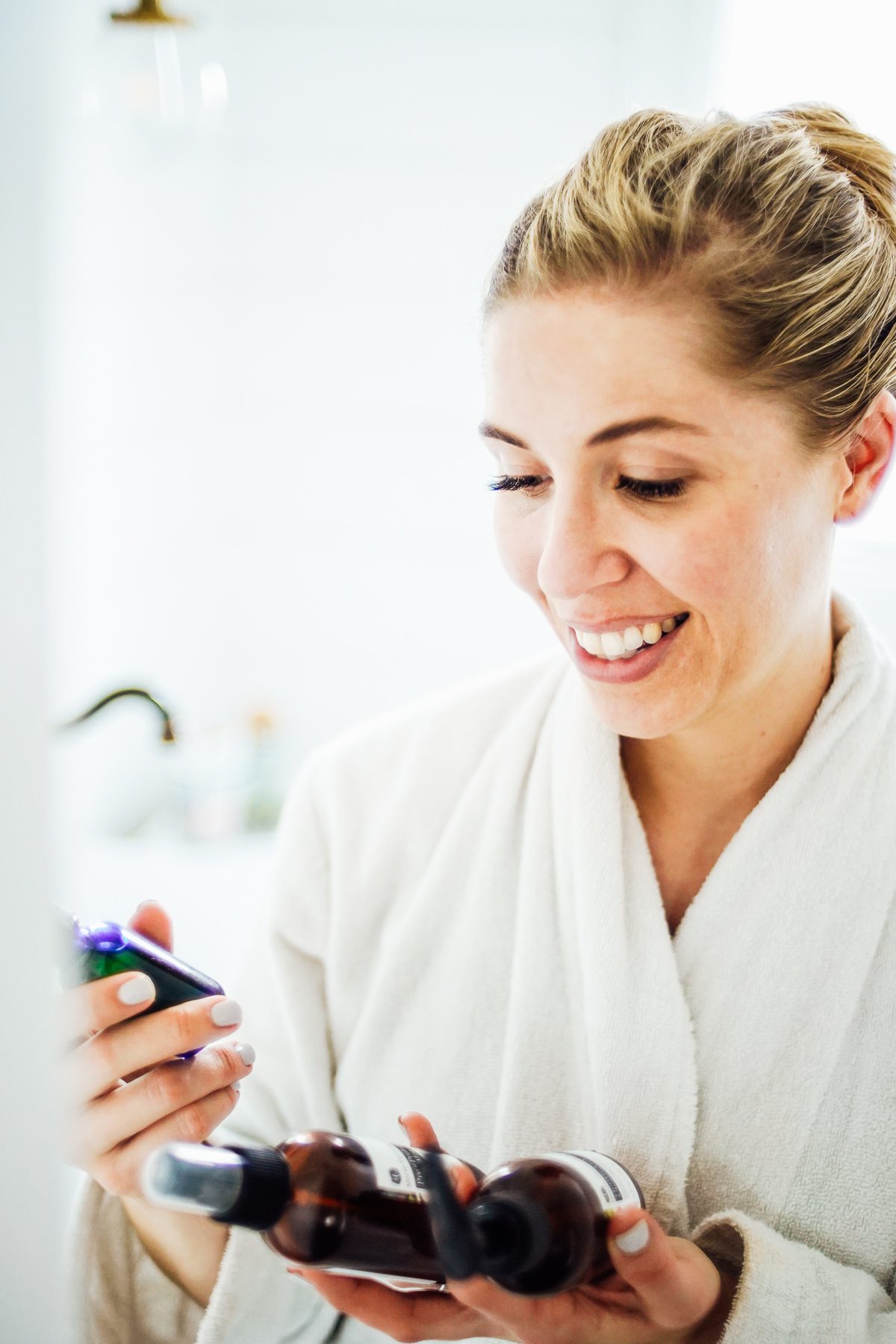 The 8 Best Moisturizers
The best natural face moisturizers usually avoid concerning preservatives like parabens (butylparaben, methylparaben and propylparabe). In 2004, a British study found traces of parabens in breast tissue of women. Parabens are believed to mimic estrogen in the body (not good).
Fragrances are another concern in skincare products. Fragrance can be made with thousands of different ingredients, many of which are of known concern and don't require disclosure. Next time you're in the beauty aisle of a store, flip over a facial moisturizer and you'll probably find the vague term "fragrance" or "parfum" listed on the ingredient list.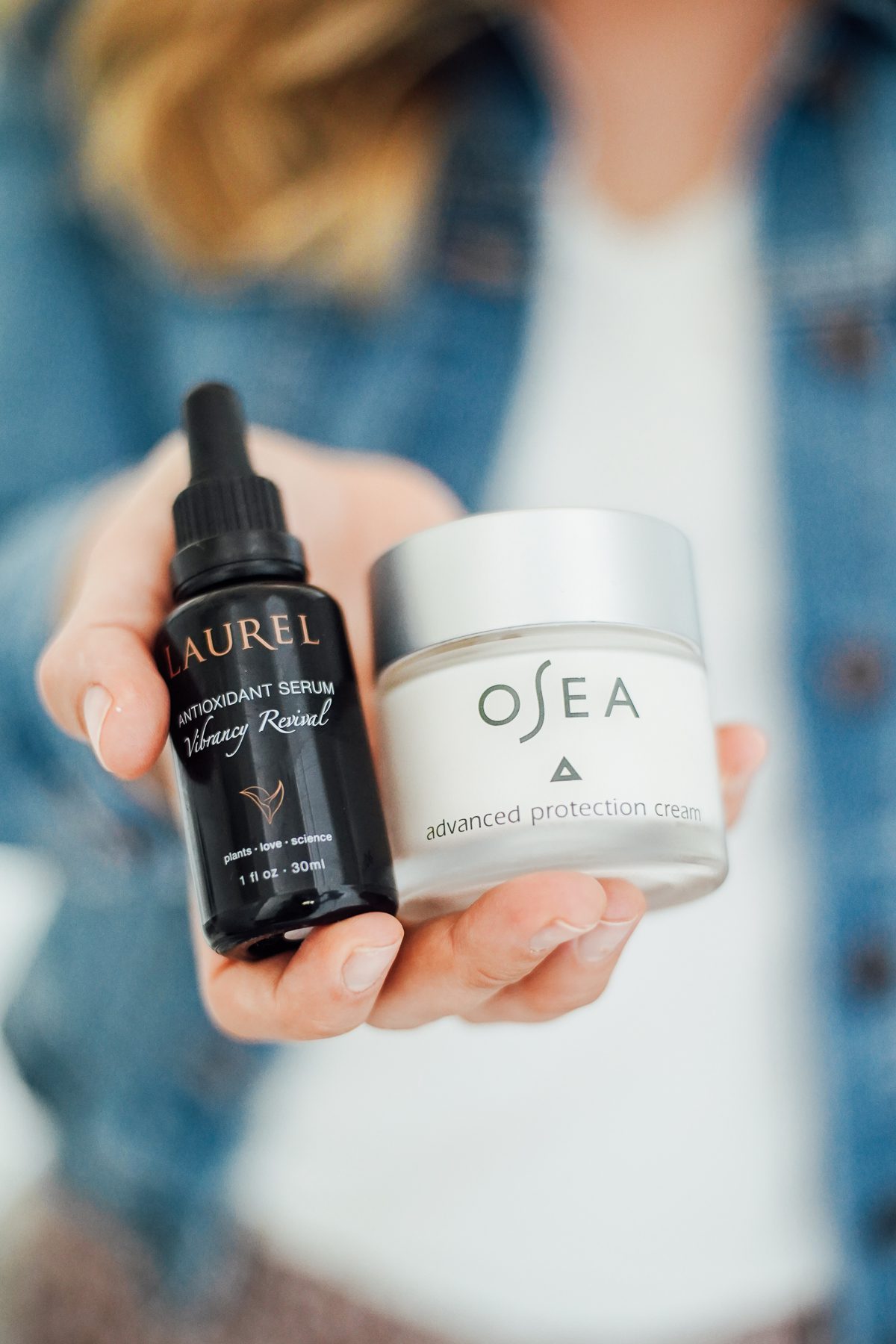 The goal is to use products, whether made with 100% natural ingredients or a mixture of naturals and synthetics, that are proven to be safe. A great resource for checking out skincare products and learning more about safe skincare ingredients is the Environmental Working Group's Skin Deep Database.
I've done the investigative work for you and rounded up the best natural face moisturizers. The ingredient formulas used to make the skincare products on this list are safe, potent and pure, and rich in vitamins and antioxidants.
1. Laurel Antioxidant Facial Serum
Laurel is known for making beautiful facial oils, called serums, which are the perfect blend of moisturizing ingredients.
Who is this for? All skin types, particularly great for acne-prone skin or those looking for a lightweight daytime moisturizer.
Notable: 100% whole plant skincare using slow-farmed ingredients. All oils used are raw, cold pressed, unrefined, and pressed fresh by the farms that grow them.
Price: $96 at Detox Market
2. True Botanicals Pure Radiance Oil
True Botanicals is also well known for creating rich, moisturizing facial oils. True Botanicals makes three different oils, depending on your skin type.
Who is this for? All skin types. The Clear Line helps to balance oily and breakout-prone skin. The Calm Line is for sensitive skin that helps soothe and comfort skin while giving it a gorgeous glow (also pregnancy safe, according to True Botanicals). The Renew Line helps target signs of aging (the top seller).
Notable: MADE SAFE® certified without 6,500 toxins, vegan, sustainably sourced.
Price: $110 at True Botanicals
3. Blissoma Pure – Sensitive Care Complex
Blissoma makes 100% natural formulations that really work and are affordable. I love their serums and moisturizers. If you don't have sensitive skin, check out other moisturizers from Blissoma.
Who is this for? Ultra sensitive, combination, dry skin, reactive skin, and all ages.
Notable: 17 active ingredients, made with herbs and soothing oils to reduce the appearance of redness and inflammation, rich in Omega 3 and 6 fatty acids and vitamins A, C, D, E and Zinc.
Price: $50 at Blissoma
4. OSEA Advanced Protection Cream
OSEA focuses on using ingredients from the sea to create nourishing skincare formulas made with safe ingredients. They make my favorite natural face cleanser, too.
Who is this for? Dry, sensitive, and aging skin.
Notable: A super moisturizing cream with plant-derived amino acid DPHP, which visibly firms and plumps the skin, diminishing the appearance of fine lines.
Price: $108 at OSEA (use coupon code Livesimply for 10% off)
5. OSEA Blemish Balm Moisturizer
Another moisturizer from OSEA. OSEA is definitely a natural skincare company to add your favorites list.
Who is this for? Oily, blemish-prone, and combination skin.
Notable: Fast-absorbing moisturizer clarifies to promote an even skin tone with nutrient-rich seaweed and tea tree, juniper, and thyme essential oils.
Price: $48 at OSEA (use coupon code Livesimply for 10% off)
6. Evan Healy Shea Butter
Evan Healy is sold in most Whole Foods stores, so if you have a store nearby it's an easy line to find if you don't want to order products online. Evan Healy products are holistic, organic, and inspired by the wisdom of nature (using botanical ingredients and herbs in their formulations). The moisturizer I'm highlighting today is for dry and sensitive skin. If you don't fall in this category, they make a whole line up of moisturizers that are worth checking out.
Who is this for? Dry, troubled & sensitive skin
Notable: Rich in essential fatty acids, vital phyto-nutrients, and antioxidants. The shea butter used comes directly from the women of the Kpersi Village in Ghana.
Price: $37.95 at Amazon
7. Homemade Shea Butter Moisturizer
Shea butter is a fantastic moisturizer and you can easily whip up your own shea butter facial moisturizer using just shea butter and a skincare oil. If you're looking to save money, the DIY route can be the best way to do this.
Who is this for? All skin types, particularly great during dry winter months.
Notable: Shea butter contains linoleic acid and oleic acid, which easily absorb into the skin. Shea butter softens and moisturizes the skin, is rich in vitamins and minerals, and has anti-inflammatory properties.
Price: $5-7 a jar, make this homemade recipe
8. 100% Pure Rose Water Hydrating Milk
100% Pure is a line of makeup and skincare products with a focus on producing the purest, healthiest products with the most nourishing formulations. This particular moisturizer is just one of their many moisturizer options, including a retinol overnight balm for aging skin.
Who is this for? For all, dry skin types.
Notable: Lightweight facial moisturizer made with rose hydrosol and hyaluronic acid for a deep hydration.
Price: $44 at 100% Pure
How to Use and Apply a Moisturizer
For years, I struggled with acne and hormonal breakouts (after my second child was born). After years of frustration, I finally decided to seek help with "the experts." Figuring out how to clear my acne took some lifestyle shifts due to the hormonal factor and also learning how to use the right products for my skin.
I didn't have the budget for a super expensive skincare routine. I also wanted to use natural facial moisturizers (which I soon learned is an admirable goal, but there's nothing wrong with safe synthetics–the goal isn't all natural, it's to use products with proven-to-be-safe ingredients). At the time I was given this wise advice from a trusted esthetician…
"Be frugal with your cleanser since it's washed off quickly; splurge on your moisturizer. A moisturizer is the most important step in your skincare routine. That's the product that remains on your skin and does the heavy lifting!"
First, cleanse the skin. If you're just waking up, you can do this with just water in the shower or at the sink. In the evening, use a natural cleanser to remove dirt and makeup: the best natural face cleansers.
Next, once your face is clean, mist with a toner. Use a hydrosol (like rose water) or check out the different toner options at Detox Market (an online green beauty store).
Finally, apply a moisturizer, whether that's an oil, lotion or cream, or balm. If you plan to use a serum, apply before the moisturizer. When using skincare products, always apply lightest to heaviest.