Today, we're going to talk about the best non-toxic skincare brands that I've used and loved. First, let's talk about why we even need to have this discussion. What's the big deal with skincare products, toxins, and the non-toxic skincare movement?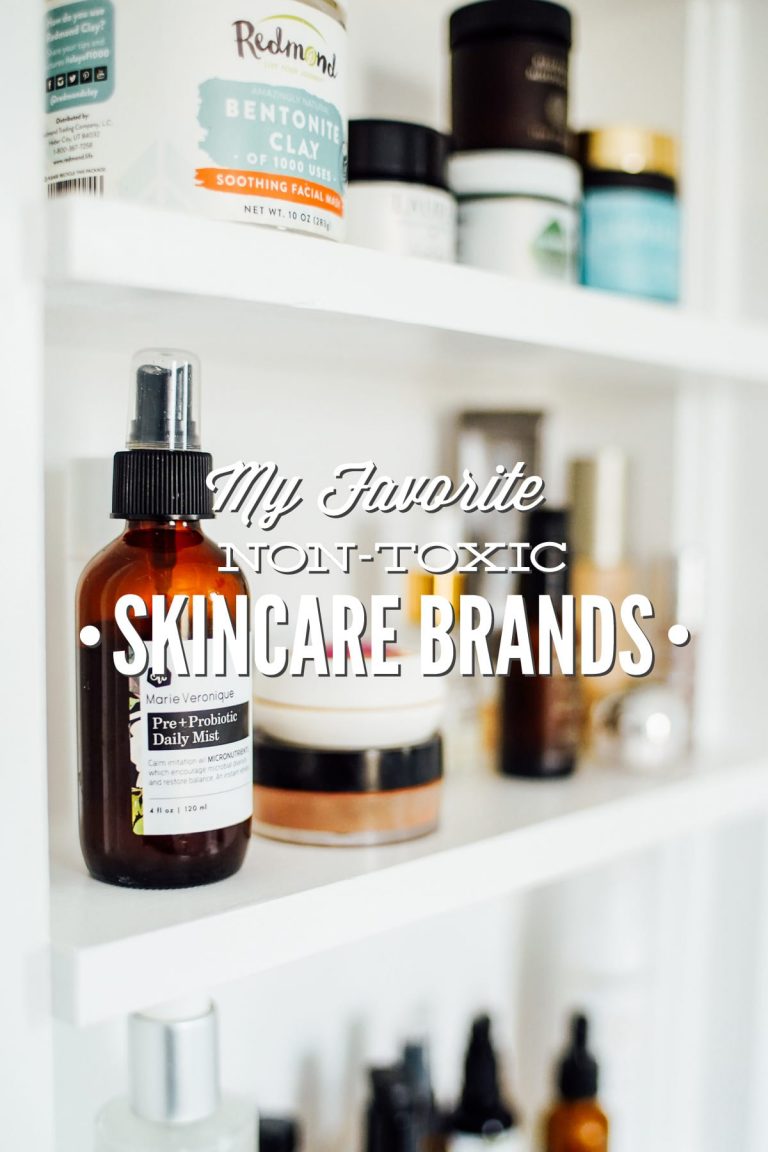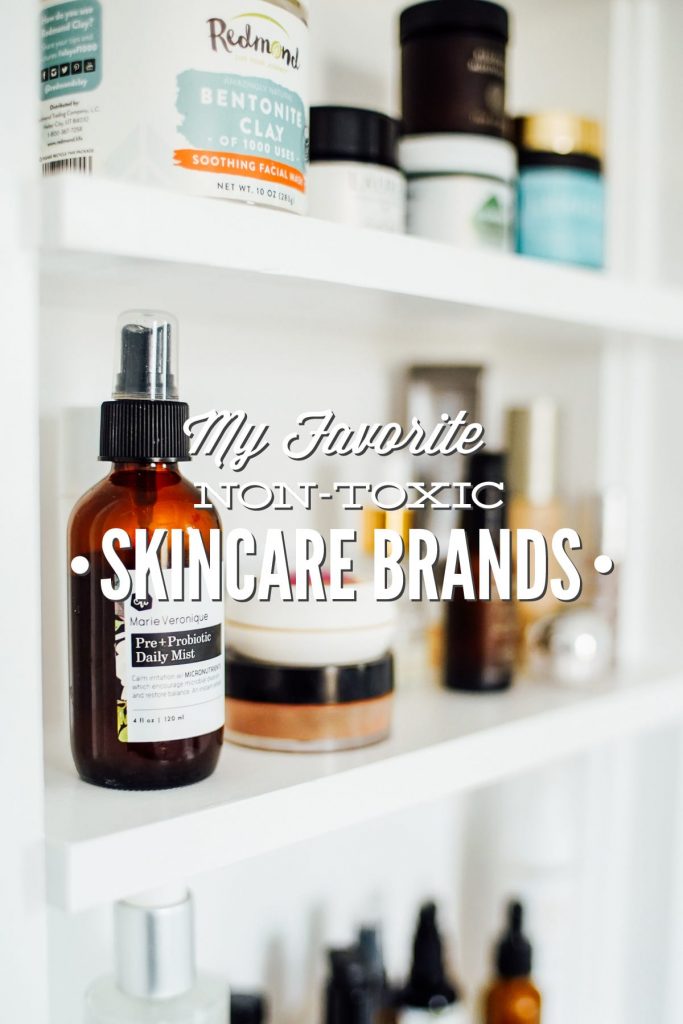 The European Union bans nearly 1,400 chemicals from personal care products because they are carcinogenic, mutagenic, or toxic to reproduction.
But in the United States, the Food and Drug Administration entrusts safety regulation of cosmetics to a private entity that is housed and funded by the industry's trade association. To date, this entity has found only 11 chemicals to be unsafe for use in cosmetics. The FDA has no oversight of cosmetic products before they come on the market and, unlike the EU, leaves it to the cosmetics industry to determine which ingredients should be banned. Source: Washington Monthly Magazine
Well, that's alarming.
There are 80,000 chemicals on the market today, but many of these chemicals don't have any safety data to back them up. This is particularly an issue in the skincare, beauty, and cleaning industry.
When you take a deep dive into researching these products and ingredients, it can be concerning to read about the impact they have on the body.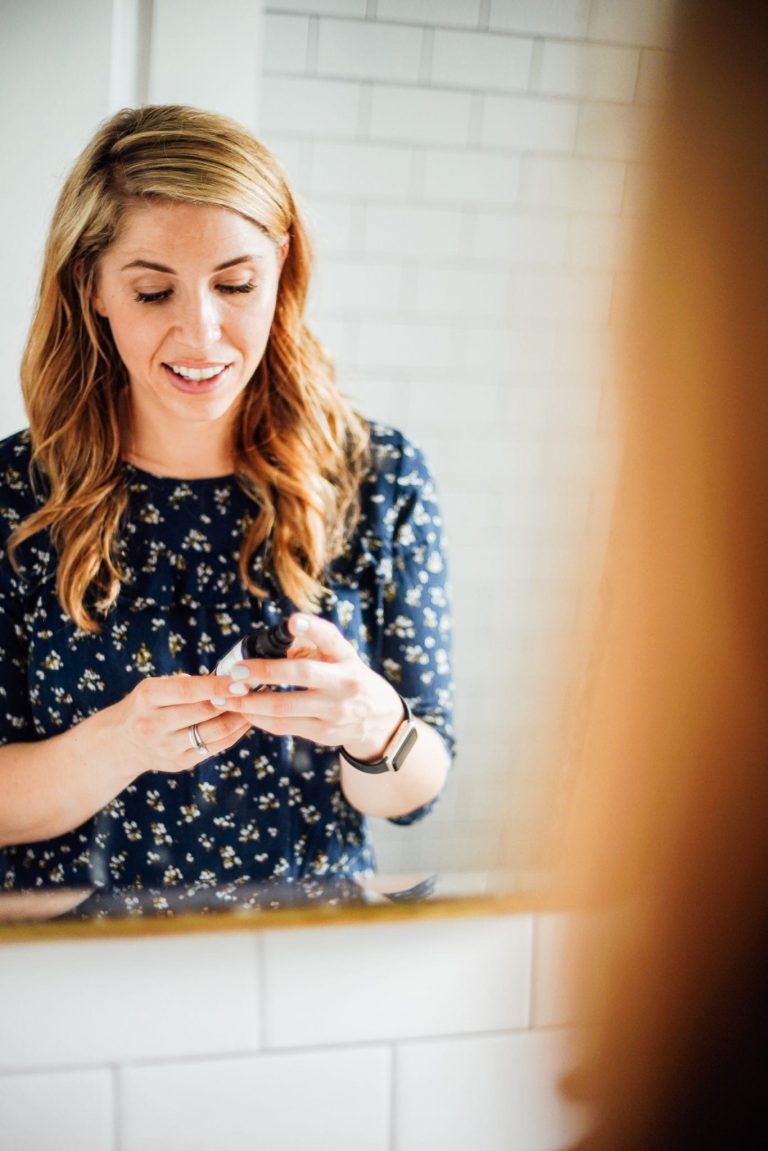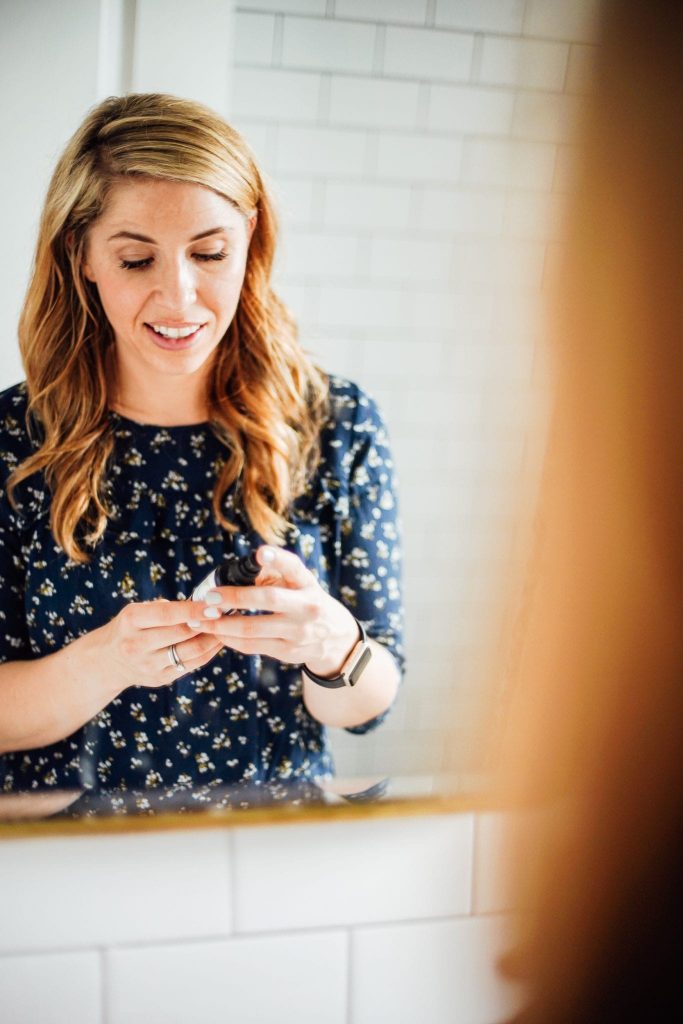 For example, "fragrance" is considered a trade secret that is commonly found on the ingredient list of products.
Most of us are fooled into believing (thanks to marketing and imagery) that the rose fragrance found in our favorite facial cream is derived from roses grown on a picturesque farm in France. But that's not the case…
This ingredient can be made with hundreds of different chemicals, including phthalates which are believed to disrupt hormones, cause reproductive health issues, be carcinogenic, and may be linked to asthma.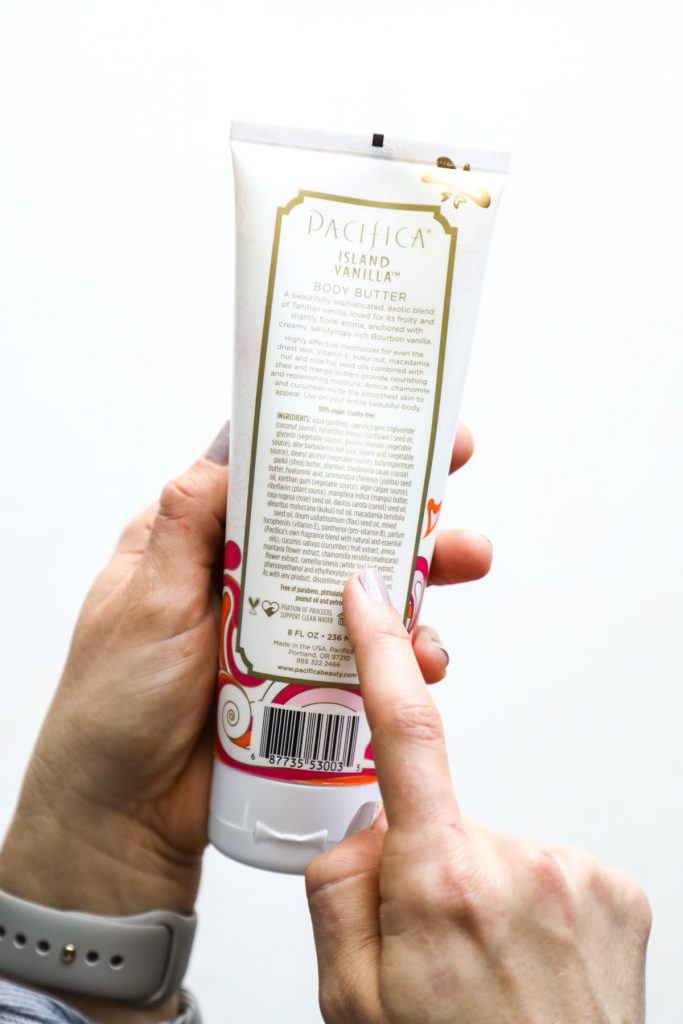 Since fragrance is a "trade secret,"companies are not required to list the ingredients used to make their formulations. (See an example here.)
Fragrance is just one example of the questionable ingredients used to make skincare and beauty products. The very products marketed to us as "safe."
How to Make The Switch to Non-Toxic and Natural Skincare Products
Now that we've talked about the sneaky side of the beauty/body industry, let's focus our attention on changes we can make.
While it would be great to see change in the regulation of beauty products, and we can certainly advocate for such changes, that change isn't here just yet.
So let's focus on the steps we can take right now that make a direct impact on the products we use on our skin and in our home.
Here's what we can do -->
make healthy swaps and vote with our dollar
There are two ways to go about this…
✅ Make your own products (there are many recipes here on the blog and even more in my body book)
✅ Buy products from transparent companies doing things differently (or as they should be doing)
What You Need to Know About the Natural Beauty Industry
First, cost…
The prices on most non-toxic skincare brands and products that are made with safe-for-you-ingredients aren't going to be the cheapest. The do-it-yourself route can be more affordable, but DIYing isn't an option for everything, particularly when talking about hair products or SPF face products.
Second, the term "clean beauty" or "non-toxic skincare" has zero regulation behind it…
Just about any company can claim to be "clean" or "green" or "natural."
It's up to us, as consumers...
to do our homework and not just take shiny marketing words at face value.
The EWG and Think Dirty can be helpful resources when looking at specific products and ingredients. I've also found that it's helpful to get to know companies (ask questions, ask for full disclosure of ingredients and why ingredients are used) and continually support the ones that are 100% transparent. (Check out this post for an example of a correspondence I had recently with a company that claims to be "natural" and "clean" but isn't transparent–a big warning sign!)
The Best Non-Toxic Skincare Products and Brands
The following list is what I consider at the moment (as there are always new companies emerging or companies I don't know about yet) to be the best of the best in the green beauty industry for skincare products. If you love a brand that's not featured on this list, please leave a comment and share.
You don't need to swap out all of your skincare products at once. The key to sustainable change is baby steps. And you don't need to make the switch to one of my favorite non-toxic skincare brands. I'm simply sharing this list to provide a place to start, a list of brands that I personally love and buy from.
NATURAL EVERYTHING BODY
Dr. Bronner's: Bar and liquid body soap and toothpaste
Plant Apothecary: A variety of body wash scents
Schmidts: My favorite deodorant brand. Check out all the brands I've tried and enjoyed over the years, here.
All Good: Body Lotion and sunscreen
OSEA: Body oil (a great alternative to lotion)
True Botanicals: Body oil (a great alternative to lotion)
Suntegrity: Sunscreen for the face and body. I like the stick version which I keep in my purse for running/walking. Check out other great sunscreen options, here.
David's: My favorite toothpaste. The closest thing to Crest that I can find. Check out more toothpaste options, here.
Aila: The best nail polish.
NATURAL FACE SKINCARE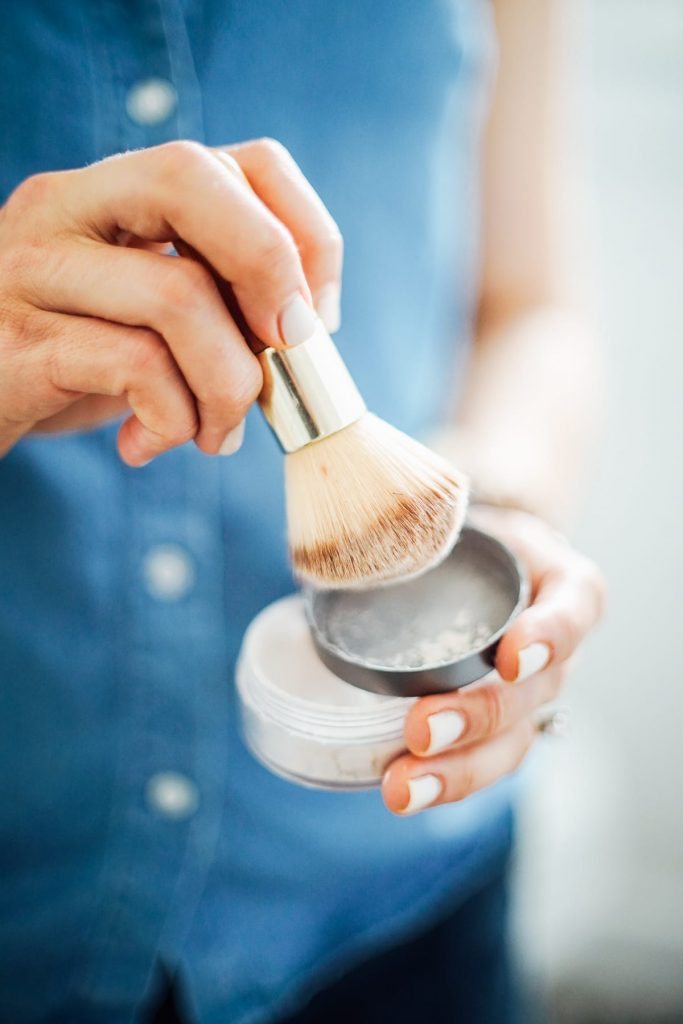 NATURAL MAKEUP

 

Josh Rosebrook: Makes a great tinted SPF moisturizer.
ILIA: My favorite foundation when I want something for going out: true skin foundation and the best tinted moisturizer. I also like the brow gel and mascara.
Alima Pure: foundation setting powder to go over foundation
W3LL People: My favorite all-around makeup company that's affordable and functional. I use the setting powder, bronzer powder, brow gel, and concealer. Their mascara is also fantastic. This is my daily go-to makeup.
Kosas: I love the tinted facial oil as a foundation. Light and breathable coverage.
Honest Beauty: I love the cream blush from this brand. They also make the best mascara. And kudos points for affordability and being easy to find (Target, etc.)
BeautyCounter: Okay, I'll be honest. I'm not a huge fan of this brand (and yes, I've tried many of their products and even signed up to be a rep with them when they first got started). That said, I do think they have the best eye shadow on the market.
Free Skincare Starter Guide Download