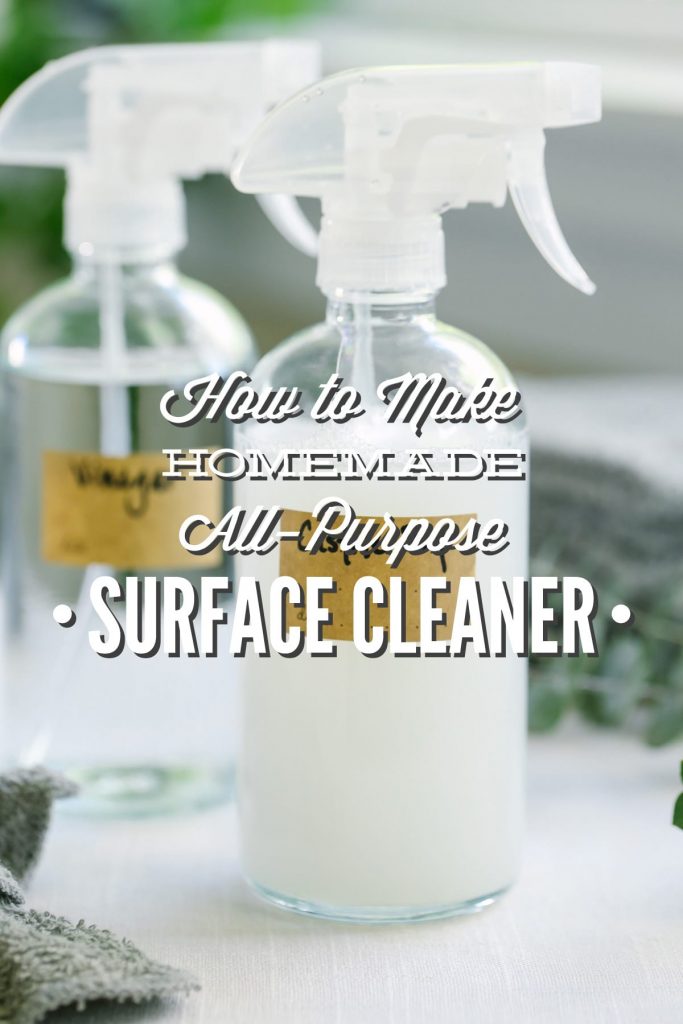 Monday is usually a food day around Live Simply. Over the past few months we've talked about shopping for real food and various ways to prep real food for the week ahead. We will return to our traditional Monday food talks in a few weeks. Over the next three weeks, may we branch away from real food and talk about natural cleaning? One of the recipes we're going to mix up today is technically edible (minus the essential oils), so technically we're still talking about food ;).
Yes?
Awesome!
I knew you'd be up for a change of pace.
With a new book, DIY Natural Cleaning Challenge, I've been spending my days, nights, and weekends testing and retesting the beloved natural cleaning recipes I use in my home. The Cleaning Challenge is about helping you navigate the world of do-it-yourself, natural cleaning using a simplified, practical, no-condemnation approach. Before I share over 50 of my tried-and-true cleaning recipes with you via this new resource, I want to help you confidently get started with making homemade cleaners over the next three weeks to show you just how easy it is to naturally clean your home. Homemade cleaning recipes are super easy to make, and most recipes are made using the same basic ingredients to clean multiple surfaces/rooms of the house (the beauty of simple, natural products).
Let's take a look at what we're going to make over the next three weeks to help you confidently get started (or reignite a passion) with making natural cleaning products.
3 Homemade Cleaning Products
Product 1: All-Purpose Surface Cleaner: Two Ways (today's recipe)
Product 2: Glass and Window Cleaner
Product 3: General Floor Cleaner
Stock Your Cleaning Toolkit: Ingredients You'll Need
Let's take a look at what you'll need to make today's cleaning recipe as well as the glass and window cleaner and the floor cleaner. These are the products I recommend stocking in your natural cleaning caddy.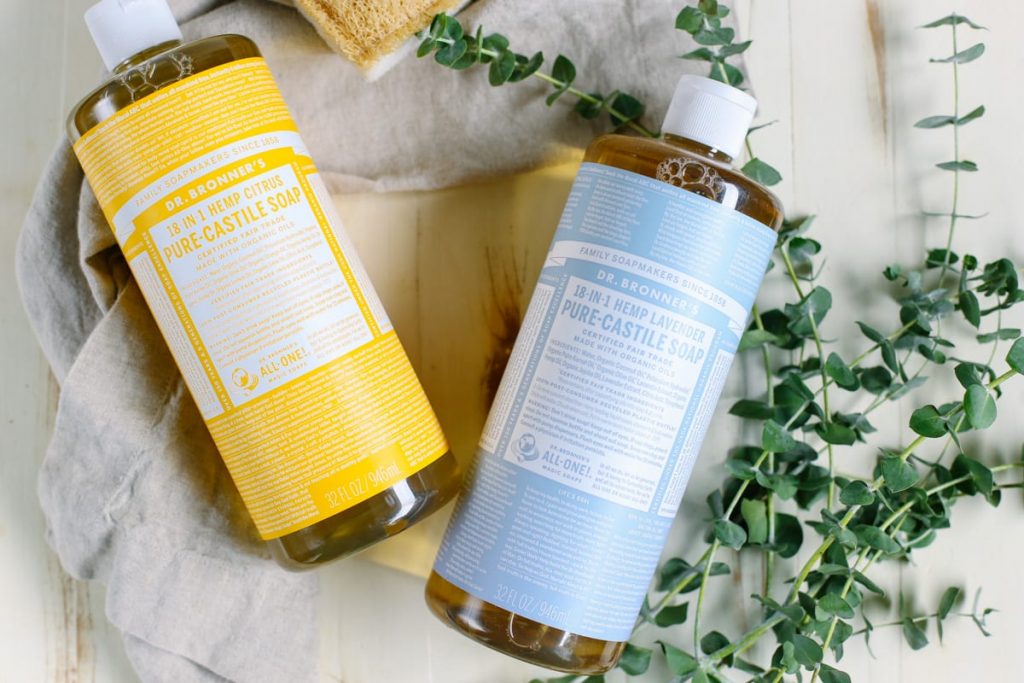 Castile soap is a concentrated vegetable-based soap made of ingredients you can actually pronounce. This soap is gentle on the skin and effective in the fight against dirt, grease, and unwanted germs. Dr. Bronner's is a very a popular brand of castile soap.
The world is just a better place with castile soap, really! Castile soap can be used to clean just about anything and everything: your face, your laundry, and even your stinky dog! Pretty amazing stuff.
Vinegar
Vinegar is 5% acetic acid. This acid fights against bacteria and other yuckies you don't want living in your home. Vinegar can't be used on every surface (like marble and granite), but even with its limitations vinegar is an extremely versatile product to keep in your natural cleaning toolkit.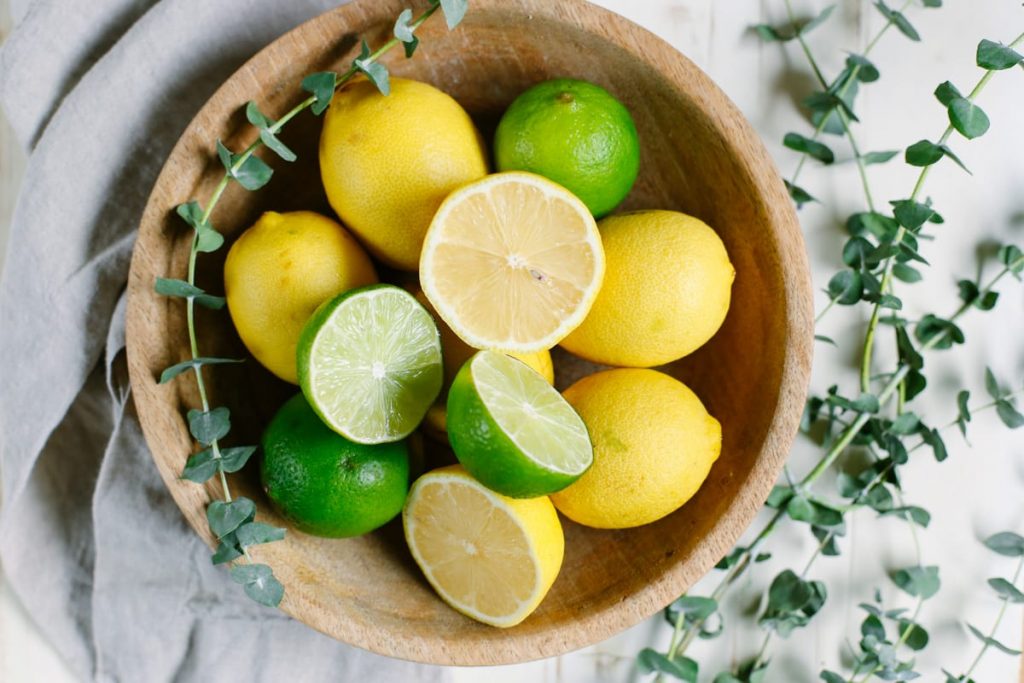 Lemon Juice
Fresh citrus, particularly lemons and lemon juice, is an amazing addition to natural cleaners. Lemons contain antibacterial properties which aid in fighting unwanted germs and bacteria in the home. Plus, citrus provides an amazing fresh scent to homemade cleaners.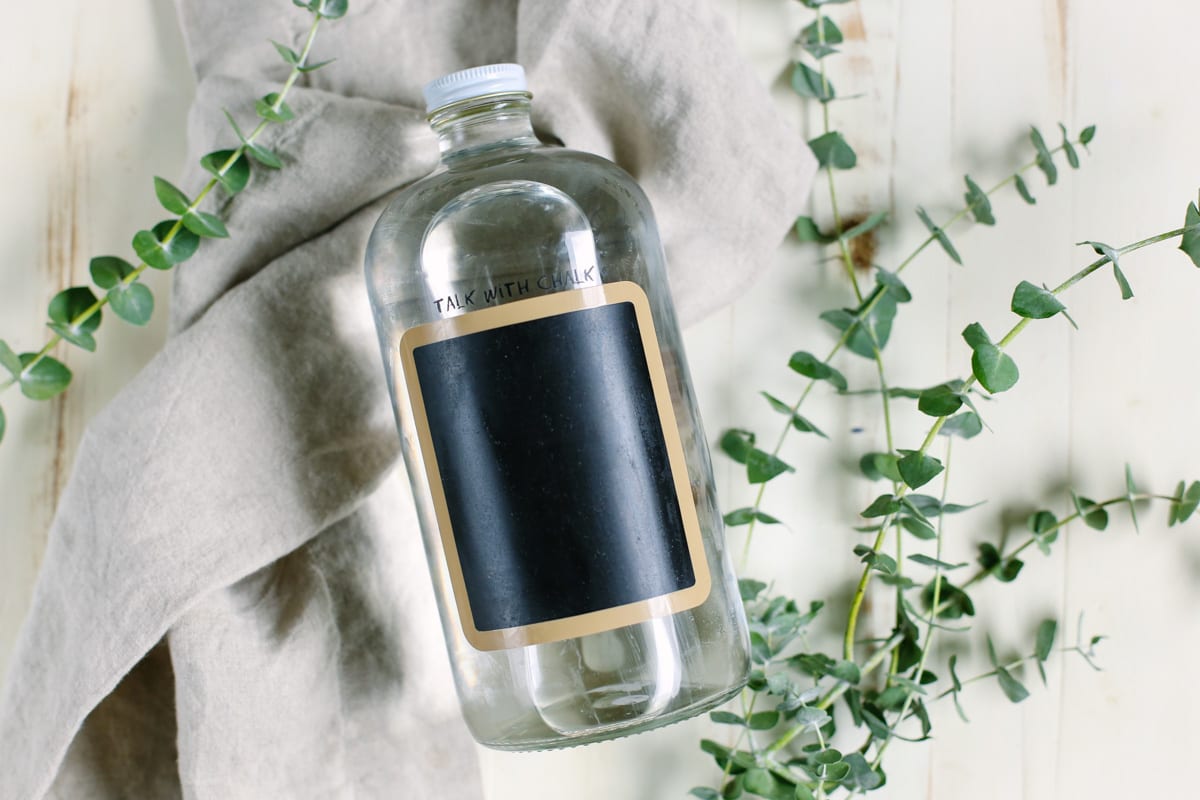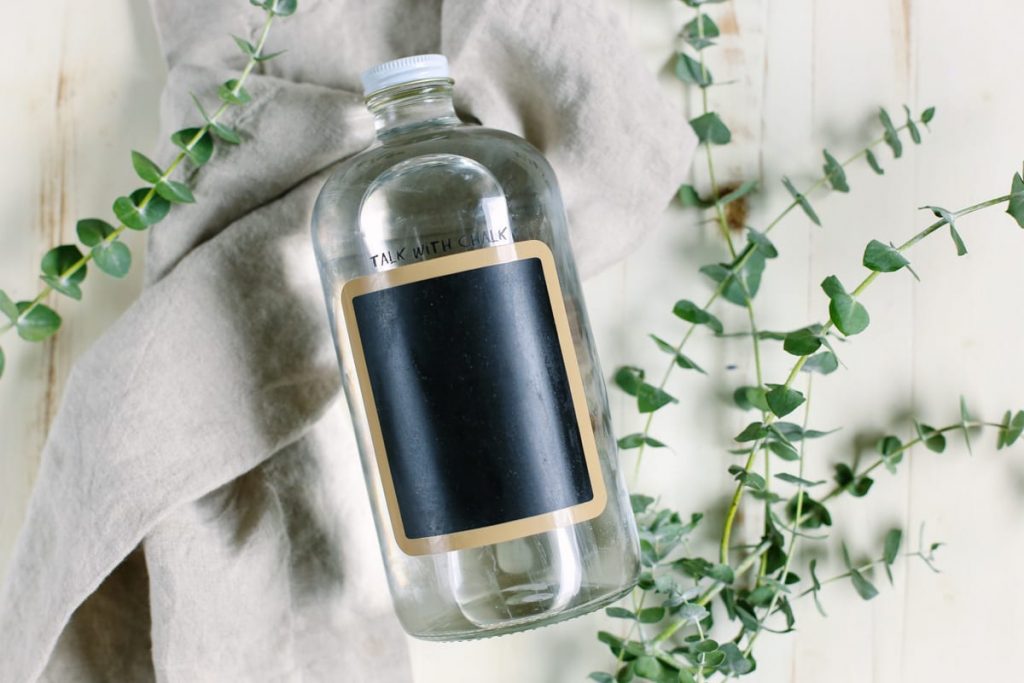 Rubbing Alcohol (or Vodka) 
Rubbing alcohol, also known as isopropyl alcohol, is considered an antiseptic and sold as such in grocery stores. Rubbing alcohol is used in homemade cleaners to kill germs. Rubbing alcohol will be used in the floor cleaner spray to speed up the drying time (no Slip 'N Slide this time).
I know some people in the natural community avoid rubbing alcohol for cleaning purposes. Vodka may be safely substituted for rubbing alcohol in cleaning recipes.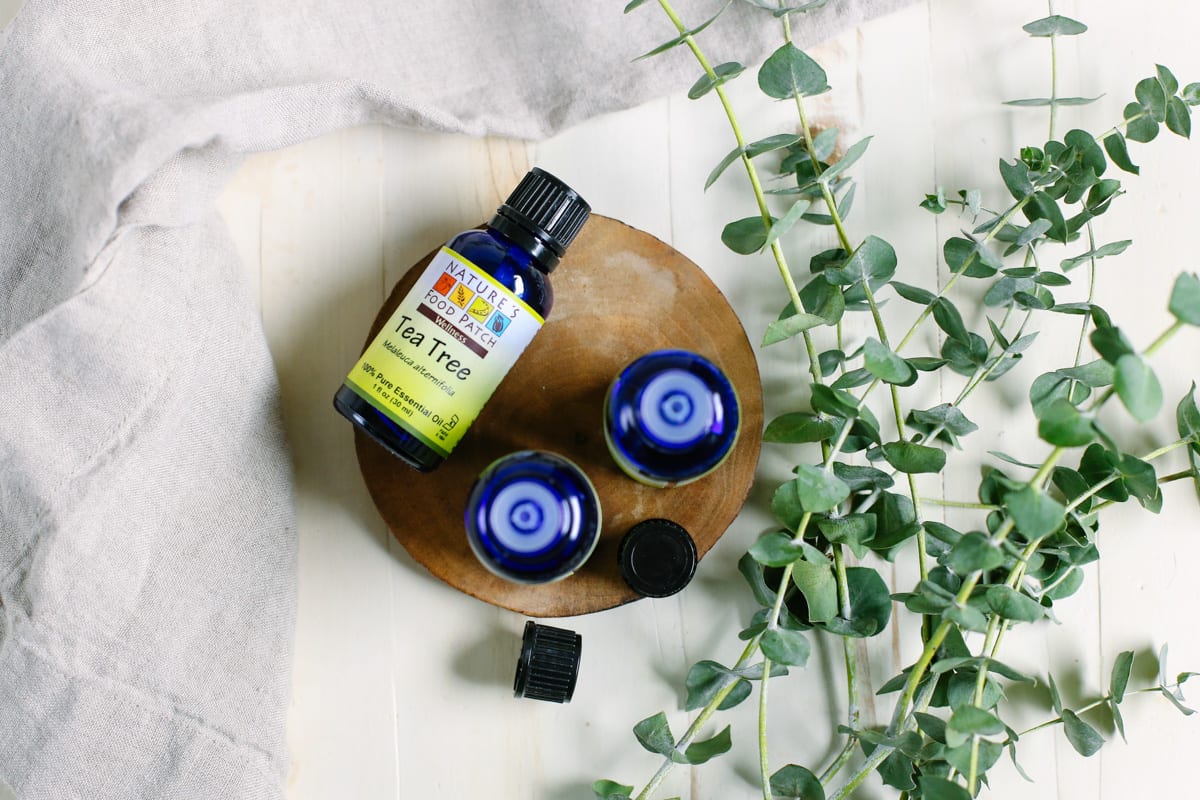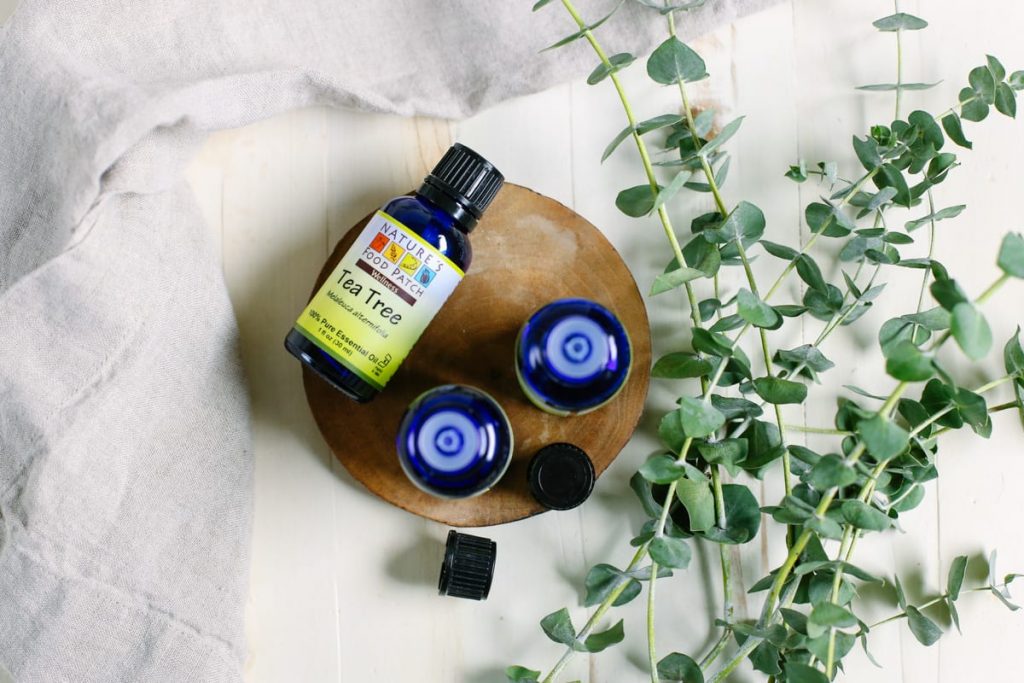 Essential Oils
Essential oils are very popular today, but the truth is before the popular oil brands marketed online and bloggers started filling Pinterest with recipes, essential oils were being used by generations before us.
Essential oils are basically concentrated oils derived from plants. For those wanting a more scientific definition, here's how Retha, a certified aromatherapist from Plant Therapy, defines an essential oil,  "An essential oil is a concentrated hydrophobic liquid containing volatile aroma compounds from plants. Essential oils are generally extracted by distillation, often by using steam."
Essential oils not only provide a pretty, natural fragrance to homemade cleaners, but also important disinfecting properties. A few of my favorite essential oils for cleaning, include: lemon, tea tree, peppermint, lavender, and orange. My favorite trustworthy and affordable essential oil brands for cleaning include: Aura Cacia, NOW, and Plant Therapy. All of these brands can be found online.
Water
Yep, good ol' H2O is a staple in every single recipe we will make over the next three weeks. When making homemade products, clean tap water may be used for temporary storage (1-2 weeks); for long-term storage use distilled water or boiled and then cooled water to limit the possibility of bacteria growth.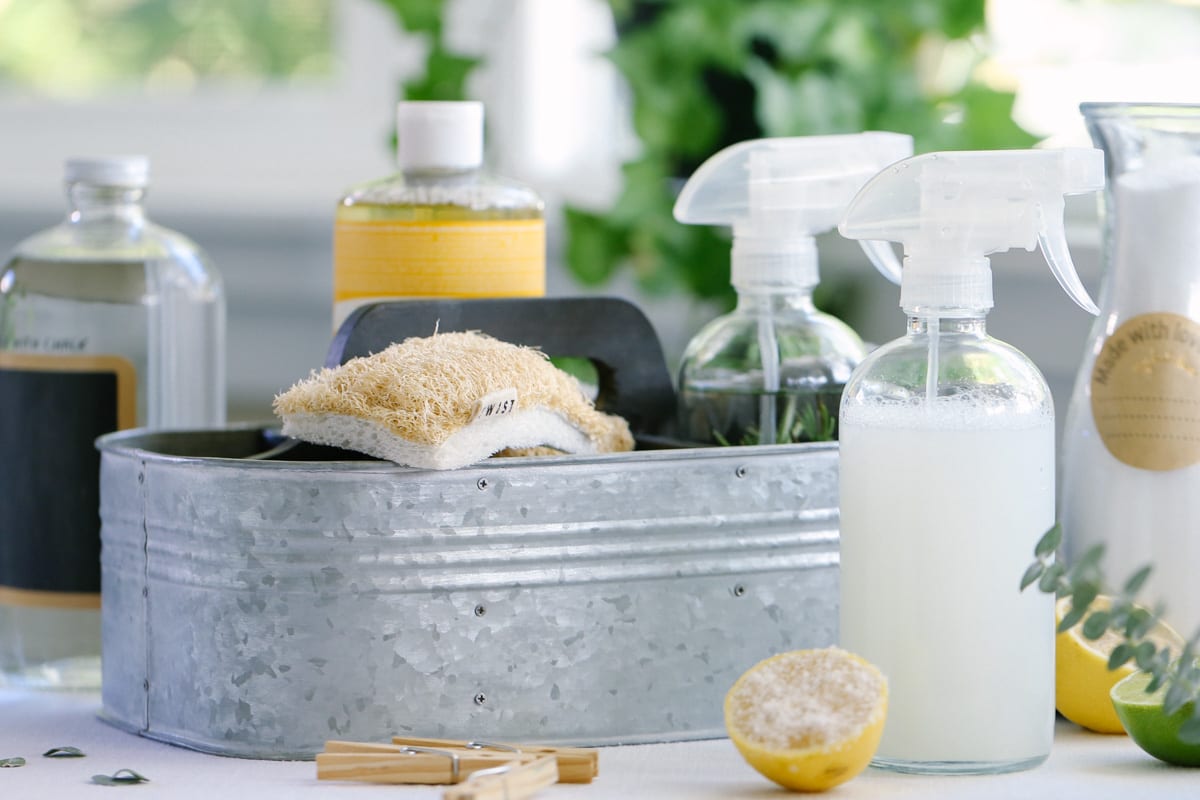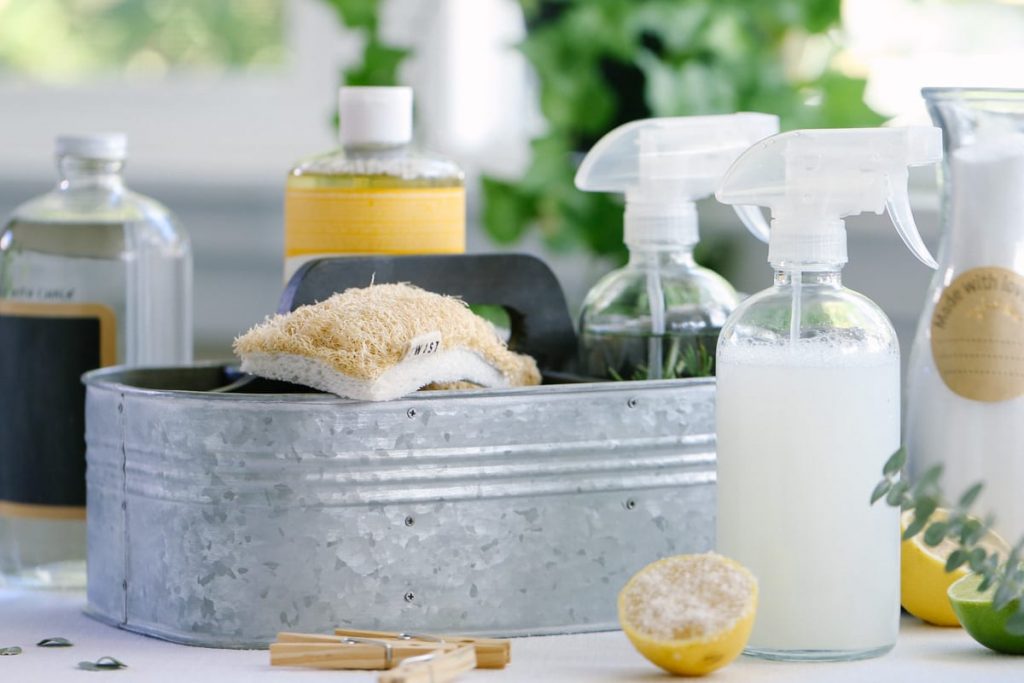 Spray Bottles 
In order to make these cleaners you're going to need spray bottles. There are several options when sourcing spray bottles for homemade cleaners: 1) repurpose old surface cleaner bottles; just make sure you wash the bottles out thoroughly; 2) make your own cleaner bottles from vinegar bottles (small Perrier water bottles also work!); 3) Purchase ready-to-go cleaner bottles (these are my favorite).
How to Make Homemade All-Purpose Surface Cleaner
The first recipe we're going to make together is a basic surface cleaner, actually two depending on your preference.  A surface cleaner serves an all-purpose role in the home and can be used to clean many surfaces: kitchen and bathroom cupboards, the inside of the fridge/freezer, kitchen and bathroom surfaces, carpet accidents (the vinegar cleaner is best for this use), and some appliances.
When it comes to making a surface cleaner, or any homemade product, it's important to be educated and know what ingredients should or shouldn't be used on various surfaces.  For this reason, today's post contains two different recipe options: castile soap or vinegar.
The castile soap cleaner is safe to use on any surface (always test cleaners in a small area first before applying to a greater surface area), including granite and marble.
The vinegar cleaner does have a vinegar scent (hey, it's vinegar!), but it works very well for cleaning multiple surfaces, including carpet mishaps. If you have a marble or granite surface, do NOT use a vinegar-based surface cleaner since it can etch away at the stone.
Let's get started!
Homemade All-Purpose Surface Cleaner: Two Ways
A surface cleaner serves an all-purpose role in the home and can be used to clean many surfaces: kitchen and bathroom cupboards, the inside of the fridge/freezer, kitchen and bathroom surfaces, carpet accidents (the vinegar cleaner is best for this use), and some appliances.
Ingredients
Castile Soap Surface Cleaner
Instructions
For the castile soap cleaner, pour the water into a 16oz. spray bottle (use a funnel, if needed). Add the castile soap and essential oil. Gentle shake the cleaner. This cleaner may be stored at room temperature.

For the vinegar cleaner, pour all the ingredients into a 16oz. spray bottle (use a funnel, if needed). Gently shake the cleaner. This cleaner will need to be stored in the fridge between uses due to the fresh lemon juice.

Gently shake the spray bottle before spraying the cleaner on the desired surface. Spray the cleaner and wipe off the surface with a damp cloth (this is important when using the castile soap cleaner since it can leave a soapy residue if left to dry)! Do NOT use the vinegar cleaner on marble or granite. The castile soap (avoid the citrus variety) cleaner may be used on sealed marble or granite.
Notes
*I recommend starting with 2 tablespoons of castile soap, and then increasing the amount to 1/4 cup if you want more of a soapy cleaner. 
I recently wrote a detailed post on how to make each cleaner featured above. Check out these posts for more information about each all purpose cleaner…