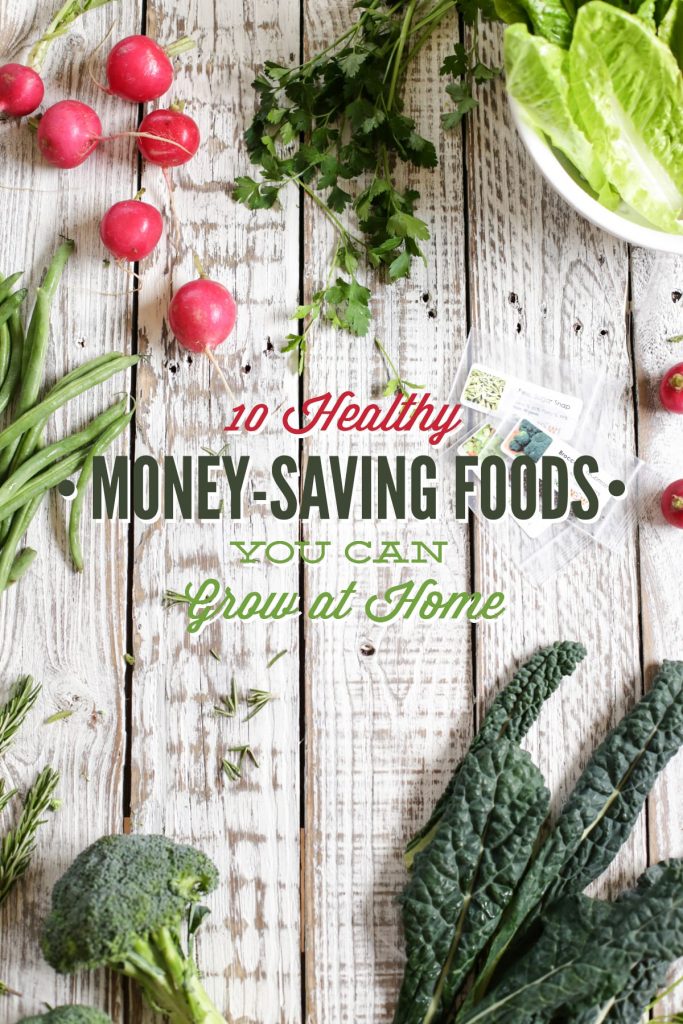 Eventually winter will pass, and when it does there's one thing on my mind– planting our spring garden.
I must confess that I don't have the natural gift of a green thumb.  I seriously blame Florida for the huge vegetable-eating bugs, moody weather, sandy soil, and temperatures so hot you can fry an egg on your sidewalk (seriously! YouTube). Despite my gardening woes, I've always believed that growing your own food, even just herbs, significantly reduces real food grocery costs. Each year I till the dirt in our small backyard garden, purchase seeds and pray for the best outcome!
Last year I was determined to grow our own food with successful results and help my grocery budget. I took to Facebook to plea for help: "I'm tired of buying seeds and seedlings with the hope of having a productive garden only to find out that I'm growing the wrong variety of food for our region. Please help!! What foods will grow in Florida??" A few minutes later a blog friend commented, "Check out SeedsNow.com!"
SeedsNow was exactly the company and information source I needed to help end some of my gardening woes. Thanks to their website I found a regional map and a huge selection of organic and Non-GMO seeds that grow in Florida. That night I purchased a handful of seeds for our garden.
Within a month of ordering and planting the seeds, our family began to reap the financial benefits of growing our own food. A few months later we started enjoying fresh lettuce, kale, collard greens, broccoli, cauliflower, green beans, herbs, and radishes.
Whether you live in an apartment with a tiny windowsill or a house with a modest suburban backyard, growing just a few regionally appropriate foods will help reduce your grocery costs. Let's take a look at a few of my favorite money-saving foods you can grow at home…
10 Healthy Money-Saving Foods You Can Grow at Home
Lettuce:
Our family consumes at least two large heads of lettuce each week, costing a total of $6 ($24/month). Purchasing a pack of 135 lettuce seeds costs $0.99. The seeds yield multiple heads of lettuce throughout the growing season.
How to Use: Taco lettuce cups, simple garden salad with homemade dressing, Caesar salad, a topping for sandwiches/burgers, a wrap for shredded/sliced meat or burgers, grill, juice in a juicer with other veggies and fruits.
Tomatoes:
The thought of growing my own tomatoes was terrifying, so I decided to start small last year with just a few cherry tomato seeds and seedlings. I'm now a confident tomato-growing gal. We've been spoiled by the inexpensive cost of seeds and the unbelievable taste of growing our own juicy tomatoes.
How To Use: Sprinkle with salt and pepper,  salad topping, homemade pasta/pizza sauce, roasted with olive oil and salt, fresh tomato soup, bruschetta (my personal favorite!), grilled on skewers, a topping for sandwiches/burgers, juice in a juicer with other veggies and fruits.
Parsley:
Purchasing fresh herbs from the store can be expensive. Sure, $2.99 for a fresh bundle of parsley doesn't seem like much, but when you multiply that price over 4 weeks the cost adds up ($12/month). I also enjoy cilantro, rosemary, and thyme–$36 worth of fresh herbs every month.
Fresh herbs can be found in planters on our front steps, lining Dustin's deck (it's like a "Man Cave" for grilling), and scattered throughout our raised garden bed. If I were to choose only one food to grow it would be fresh herbs, particularly parsley.
How To Use:  A flavorful garnish for favorite soups and salads, homemade pesto, salmon burgers, marinades, quiche, savory pie crusts, homemade garlic-herb butter, risotto, chicken and rice, juice in a juicer with other veggies and fruits.
Cilantro:
If you consume a lot of Mexican-inspired dishes (raises hand) cilantro is a must. Cilantro is super easy to grow.
How To Use:  A flavorful garnish for favorite soups and Mexican-inspired dishes, homemade salsa, pesto, marinades, sauté with veggies, juice in a juicer with other veggies and fruits.
Rosemary: 
Rosemary adds incredible flavor to stews, meats, and root vegetables making it my third favorite herb. Rosemary is the easiest edible plant one can grow (in my humble gardening opinion). Trust me, I've neglected our rosemary bushes for weeks, yet they just keep giving.
How To Use:  A flavorful garnish for soups, toss with roasted veggies, slow-cook with meats, roasted whole chicken, beef stew.

Root Vegetables:
I'm a meat and potatoes kind of gal. Yes, green juices are fabulous and a good bowl of salad always satisfies, but there's nothing like a plate of perfectly roasted root vegetables and grilled meat. Thankfully, root veggies are pretty easy to grow and cost just pennies to plant, nurture, and harvest. Beets, radishes, and carrots are my favorite stress-free root vegetables to grow in our raised bed. Beets and carrots take patience, but radishes can be grown and harvested very quickly.
How To Use: Soups, garden salads (some root veggies may be served raw, others need to be cooked), Superfood Salad, roast with a olive oil drizzle, juice in a juicer with other veggies and fruits (I don't recommend juicing a radish!), blend in a smoothie (Beet-Strawberry or Cantaloupe Twist) , chips.

Kale:
Kale is the superfood of the 21st Century. Truthfully, it took me years before I found ways to enjoy kale. Now that I know the ins-and-outs of great tasting kale, I regularly use this leafy green. My favorite kale is Lacinato due to its delicate flavor and texture.
How To Use: Kale chips, topping on pizza,  Caesar salad, pesto, quiche, frittata (you'll also need rosemary), sauté, soups, juice in a juicer with other veggies and fruits, smoothies. 
Collard Greens:
Ever since my husband's southern family introduced me to this leafy green I've been on a "give me all the collard greens and no one will get hurt" quest. Consuming that many collard greens can really burn a nice hole in your wallet. Oops.
Collard greens are the gift that just keeps on giving. Don't worry, if you're not a bacon and broth kind of collard green person, this hearty green can be prepared and used in a variety of ways.
How To Use: Quiche,  frittata (you'll also need rosemary), sauté, soups, good ol' southern-style collard greens, juice in a juicer with other veggies and fruits, smoothies, a wrap for sandwiches and burritos.
Broccoli and Cauliflower:
My kids are broccoli addicts and since I'm 100% okay with an addiction to a green vegetable, I use broccoli quite a bit in my cooking. If you time the planting just right, broccoli and cauliflower may be enjoyed throughout the growing season.
How To Use: Steam, roast, soups, casseroles, pasta dishes, broccoli nuggets, juice in a juicer with other veggies and fruits.
Beans:
"Beans, beans the more you eat…" Wait! Wrong beans. These are friendly beans.
Last year I grew bush and pole beans with excellent results. Beans can produce large quantities very quickly, so the cost savings are quite significant for a bean-loving family.
How To Use: Steam, roast, soups, casseroles, salads.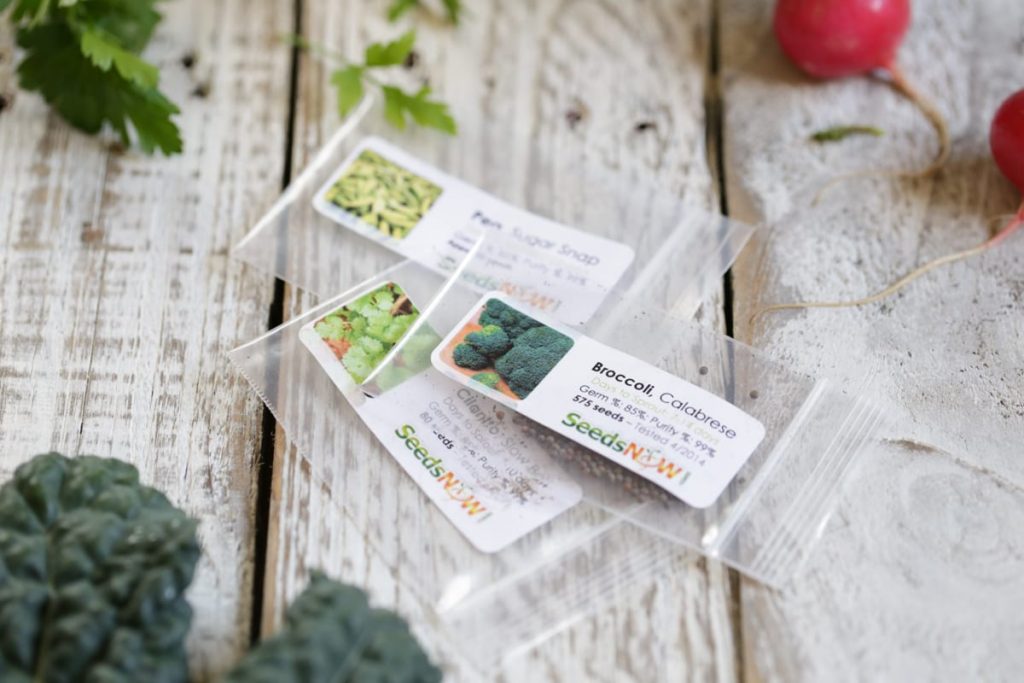 SeedsNow has generously offered the Live Simply community a special coupon code that's good for 10% off your entire order at SeedsNow.com. Use the code "SIMPLY10" at checkout to redeem this offer.
Disclosure: This post was written as a collaboration with SeedsNow. The opinions and photos expressed are completely my own. I was already a customer of SeedsNow before our collaboration. As a blogger, I'm privileged to partner with companies making a difference in the natural and real food world.  I only endorse companies and products I 100% love and believe in. 
More Real Food You May Like: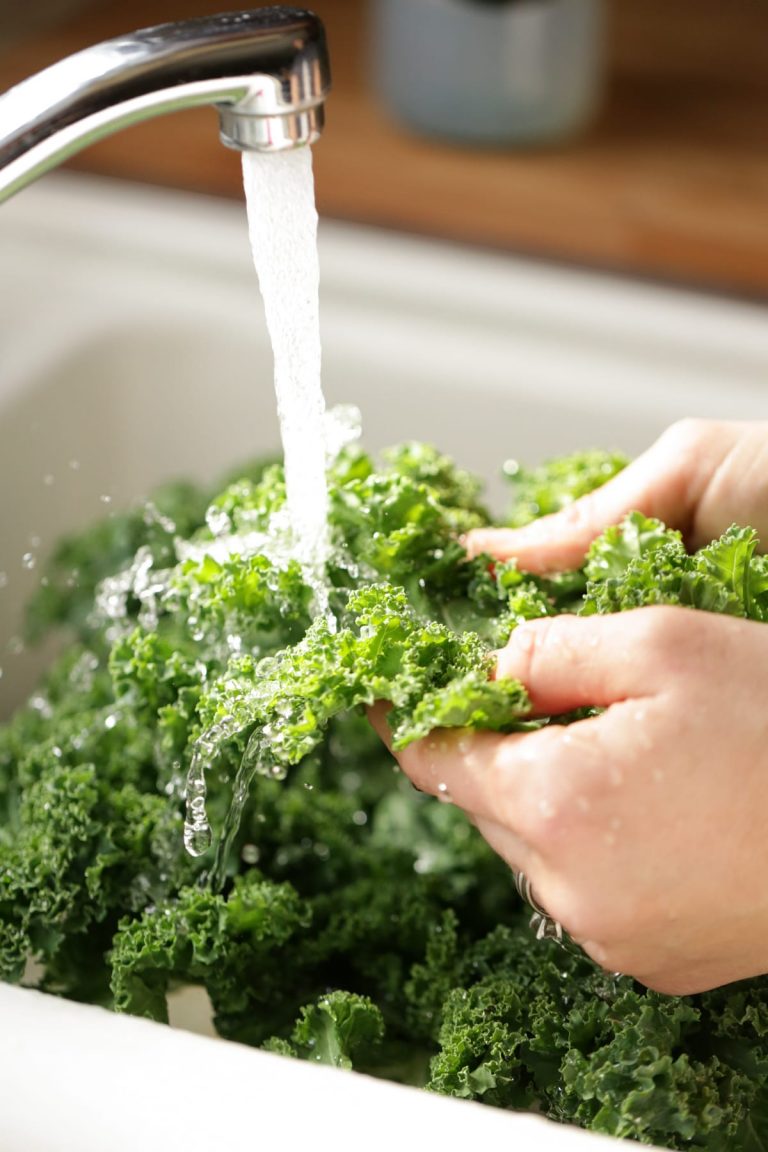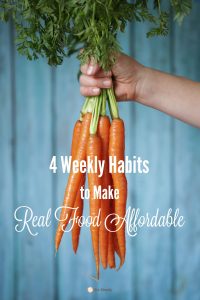 4 Weekly Habits to Make Real Food Affordable