This post may contain affiliate links. Affiliate links come at no extra cost to you. These links allow me to share the products I authentically recommend (and use) and support Live Simply by receiving a small commission.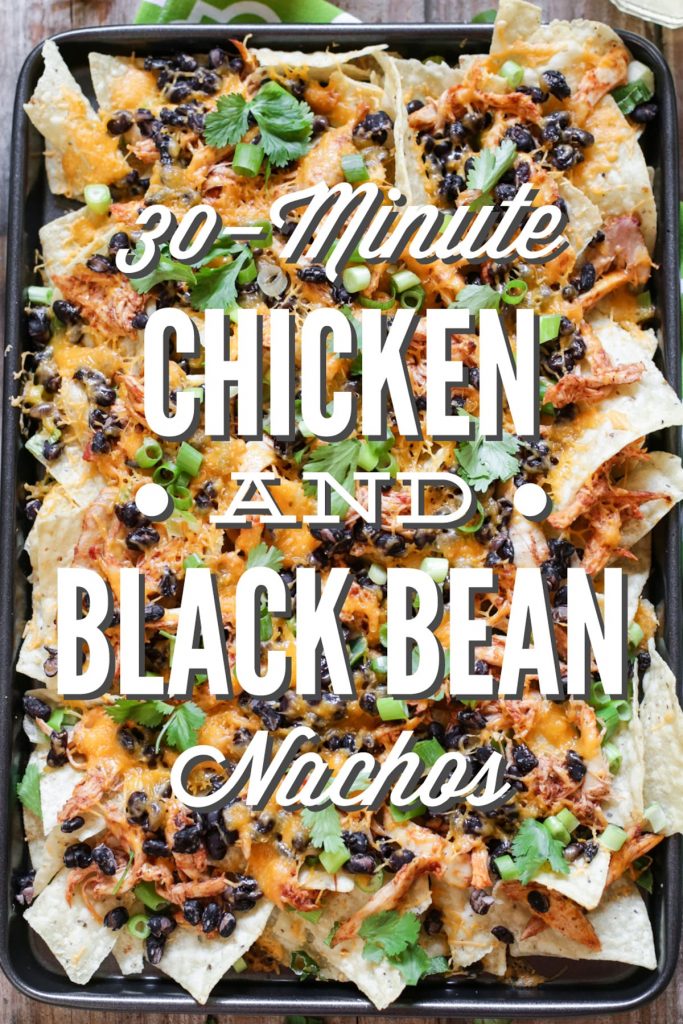 If you haven't embraced sheet pan meals yet (remember the pasta?), today is your day. Why? Because…nachos!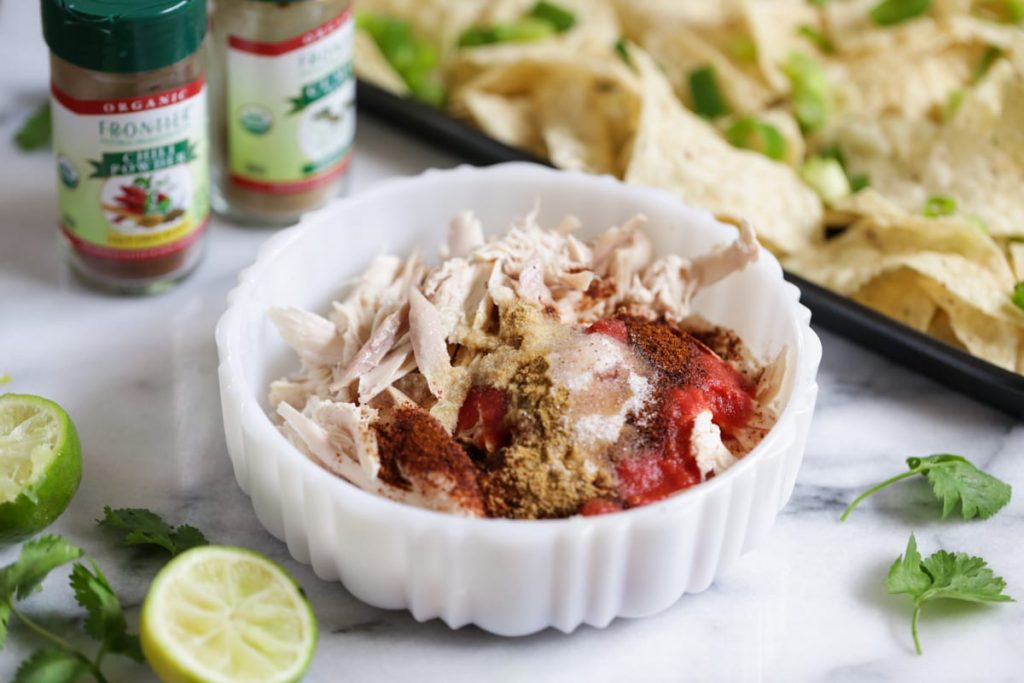 Nachos probably aren't the first food that comes to mind when you hear the words "real food," but I'm here to change that. In fact, I truly believe nachos have a place in a real food lifestyle. And all the husbands shout for joy. I got your back, man! Real food Chicken and Black Bean Nachos are here.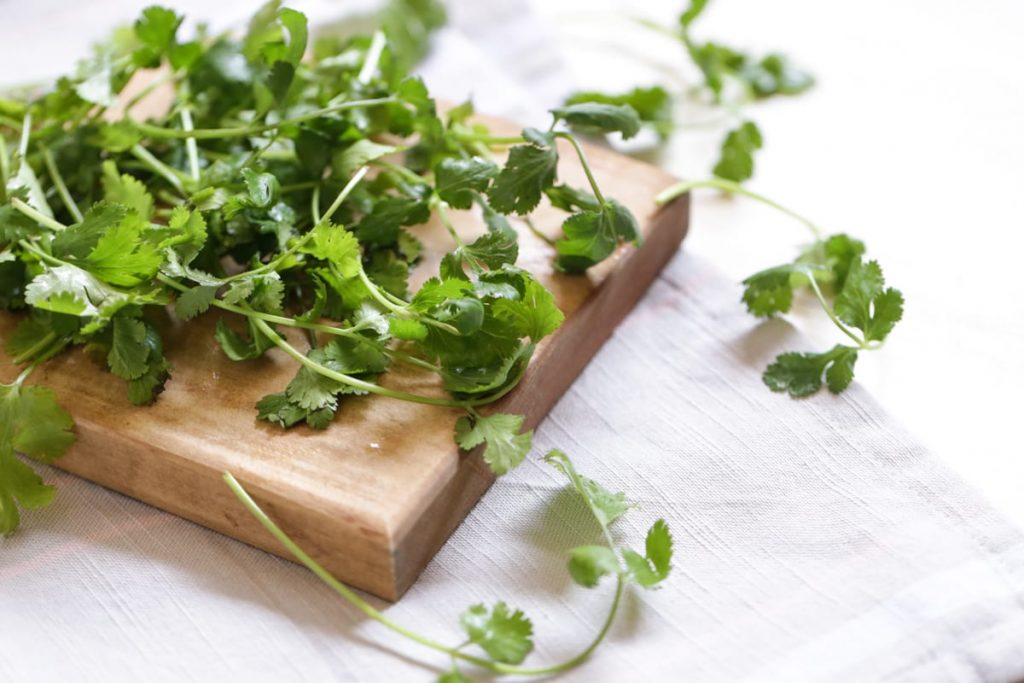 Now, I can totally see where the whole real food nacho confusion comes from. 99.9% of nachos ordered from a restaurant or ball park are far from real. Let's dissect the common nacho meal: fake cheese sauce (what's in that bright yellow glue-like stuff?? Yuck!), piles of bright yellow corn chips (probably made from GMO corn, too), and maybe some salsa. It's hard to envision a "real" nacho choice once you've experienced an American nacho meal. But, just like chicken nuggets, ice cream and brownies, there's hope found in something called, homemade.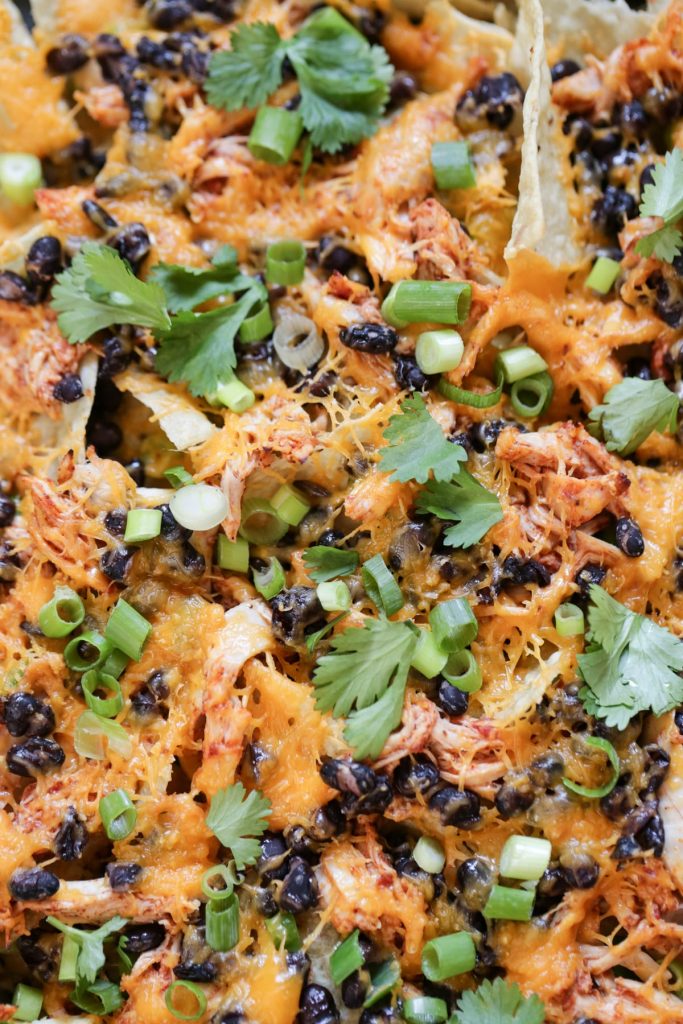 Making nachos at home is one of my favorite family meals on busy days. Not only are nachos super easy to make and use up leftover ingredients (the true beauty of nachos), they're also the perfect way to load up on veggies. Let's think about that one for a second…
Nachos. Veggies. Nachos. Veggies.
Crazy, right?!
Homemade nachos are the perfect way to offer a family fresh veggies in a very relaxed and fun setting: tomatoes, onions, olives, herbs, corn, and avocados. Trust me, they'll be blinded by the cheese and won't even realize they're eating something green.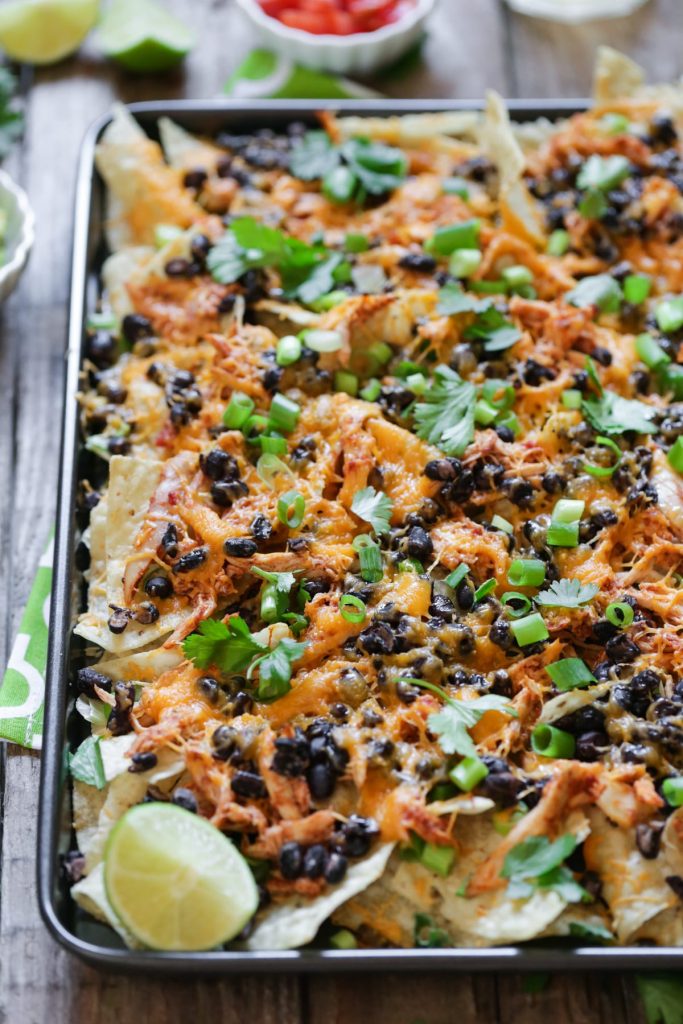 I've debated sharing my favorite nacho recipe due its simplicity, but we're all about simplicity around here, so why not? Chicken and Black Bean Nachos use two common leftover ingredients: black beans (remember the soup in the crock-pot?) and shredded chicken (which I always have in my fridge). With a few flavorful spices and the leftovers from the fridge, tacos come together in just minutes and cost just a couple of dollars to make.  Win-win!
Let's recap the importance of real food nachos:
1. Veggies: Create a bar style assortment with veggie toppings and encourage your family to build their own creations.
2. Leftovers: This recipe uses leftover ingredients with a boost of Mexican flavor from a few basic spices. Never throw out the extra chicken or beans just sitting in the back of the fridge ever again.
3. Simplicity: Homemade nachos require less than 30 minutes to make–from start to finish–including chopping and cooking. Nachos also cost just a couple of dollars to make and don't require extra sides. Simplicity also means a minimal amount of dishes. Ah, the joy of simple cooking!
4. Basic ingredients: No fancy ingredients required here, just basic ingredients you probably already own.
5. Happy Family: Umm, nachos and cheese! Enough said.
30-Minute Chicken and Black Bean Nachos
Ingredients
2 cups shredded cooked chicken leftover "rotisserie" chicken works great
1/3 cup crushed tomatoes Tip: Use the leftover tomatoes for homemade pizza sauce.
2 tsp chili powder
1 tsp cumin
1/2 tsp garlic powder
1/2 tsp onion powder
1/4 tsp salt
11 oz tortilla chips look for organic non-GMO chips
2 cups shredded cheddar cheese
3 green onions chopped- greens and whites
1 cup cooked black beans drained
1/2 cup chopped fresh cilantro
Instructions
Preheat the oven to 350F.*

In a medium-size bowl, combine the first six ingredients: shredded chicken, crushed tomatoes, chili powder, cumin, garlic and onion powder, and salt.

Lay the chips in a single layer on a large sheet pan. Top the chips with chicken, black beans, green onions, cheddar cheese, and cilantro (reserve 2-3 tablespoons for topping).

Bake the nachos for 20 minutes, until the cheese is melted. Serve with a selection of toppings: reserved cilantro, sour cream, chopped avocados or

guacamole

, salsa, tomatoes, olives, limes, corn (may also be added to the nachos before cooking), etc.
Recipe Notes
Find my favorite kitchen essentials, here.
*To speed up the cooking time, broil the nachos. Just watch the nachos while they cook so you don't burn the cheese and toppings. Broil for 3-5 minutes.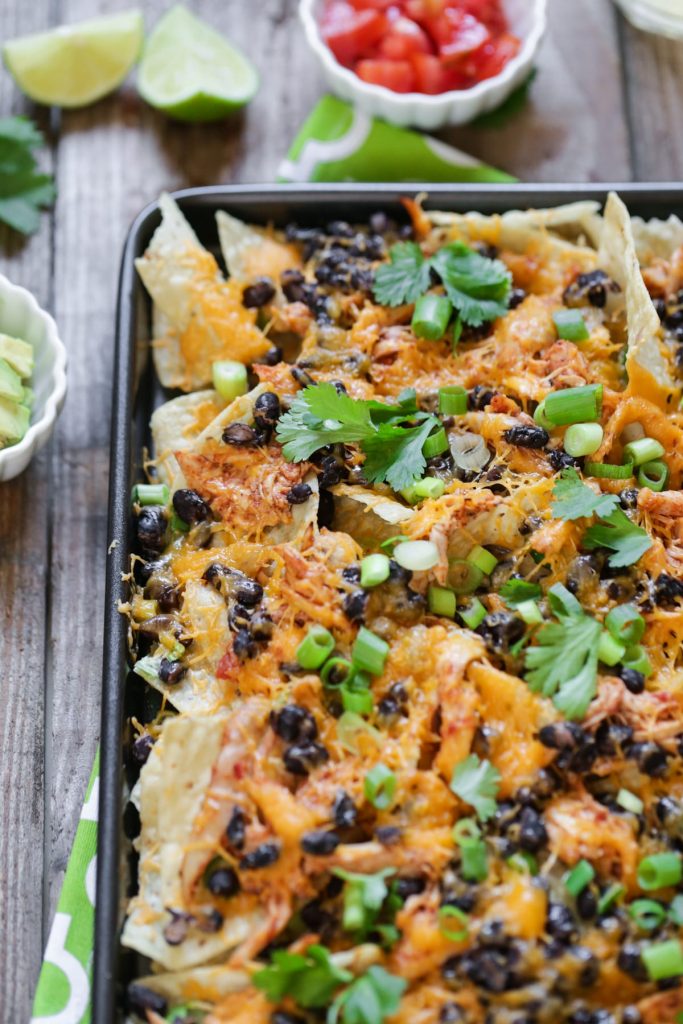 More Real Food You May Like: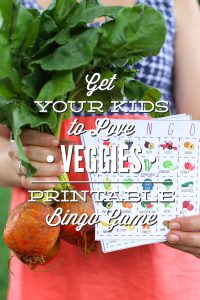 Get Your Kids to Love Veggies: Printable Bingo Game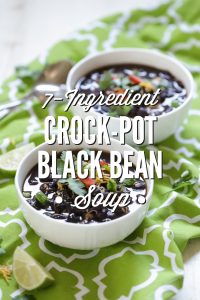 7-Ingredient Crock-Pot Black Bean Soup
If you make this recipe, be sure to snap a photo and hashtag it #LIVESIMPLYBLOG. I'd love to see what you make!
My Free Crash Courses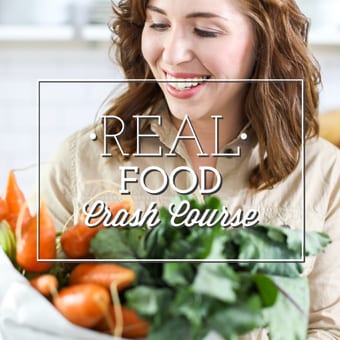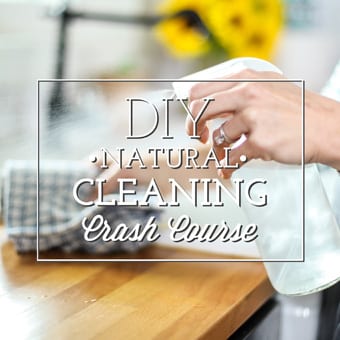 Subscribe to download the Courses