If you're following me on Instagram, then you're probably wondering when I'm going to post the specifics about this new-to-me adventure called, Capsule Wardrobe.
As it turns out, writing a "fashion" post (a term I use very loosely since I'm not a fashionista, just a girl seeking to simplify and look semi-decent doing so) is kind of a hard task. There are pictures of me that must be taken posing in awkward fashionable ways on our sidewalk (cue the neighbors looking through their windows and wondering what I'm doing), examples/links of clothing must be found online, and taking closet photos is a whole new photography specialty.
I'm so excited to share this simple approach to getting dressed with you, but I've also decided that fashion blogging isn't my thing. I prefer sipping on smoothies, enjoying spoonfuls of homemade granola, and mixing together simple ingredients to make a homemade face cleanser.
Today, let's stick to sipping smoothies. We'll talk about a capsule wardrobe this weekend, deal?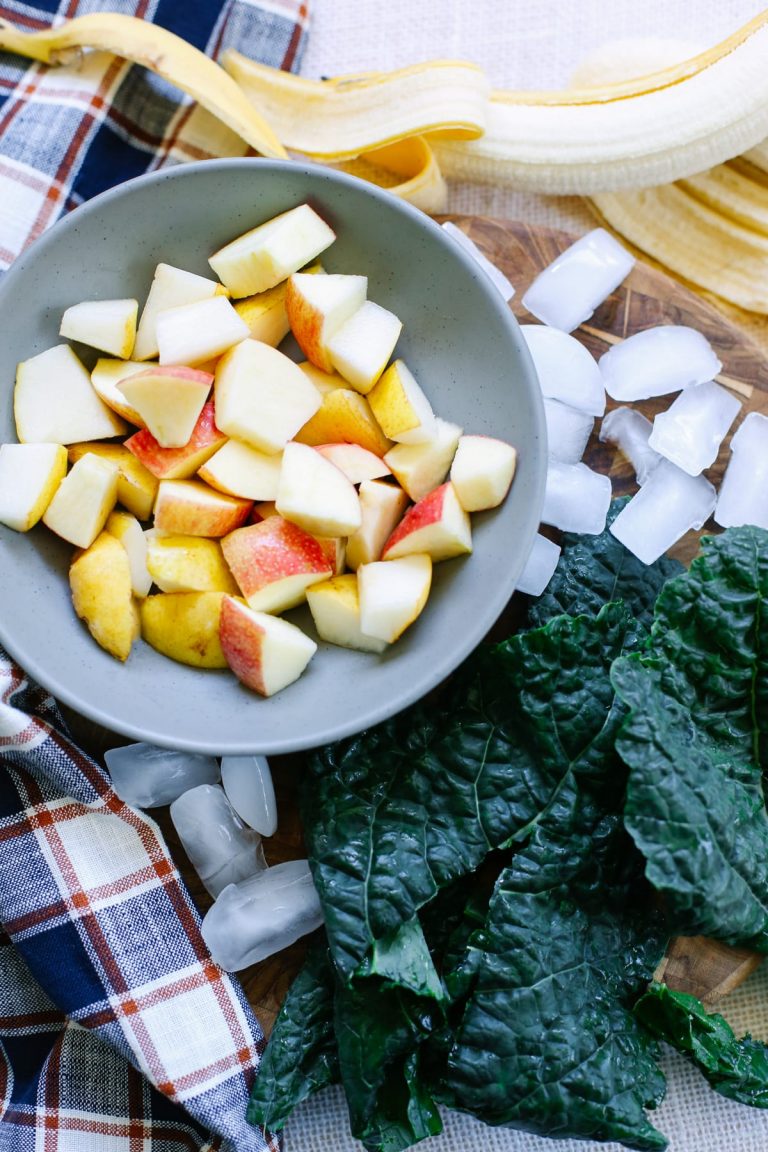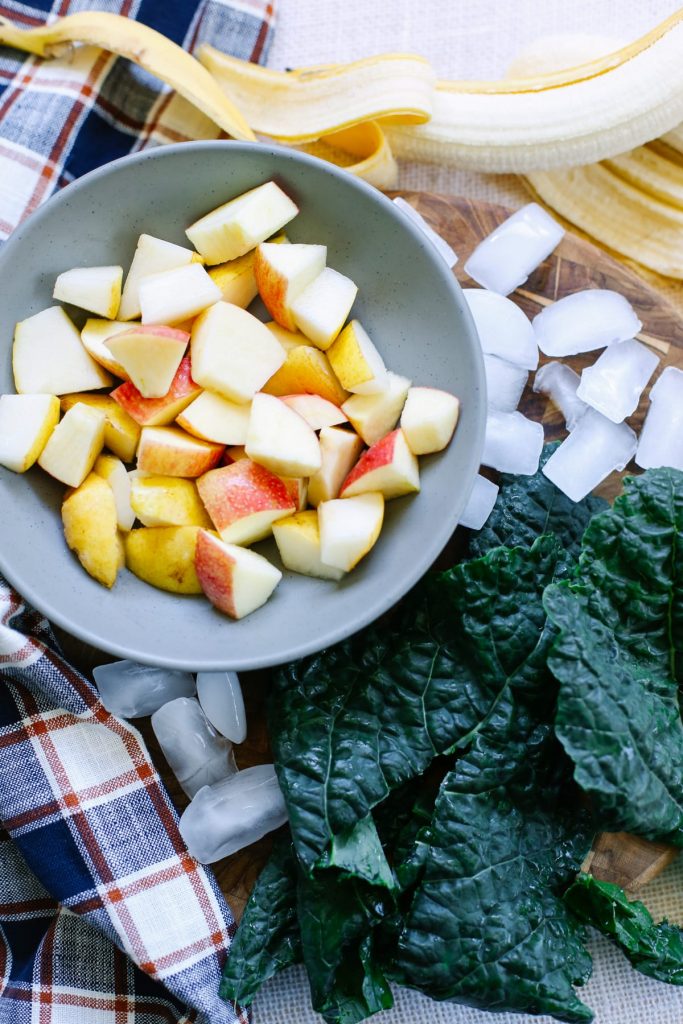 Lately I've been challenged to add more greens to my family's diet. Greens are all the rage these days and for a very good reason!
Leafy greens are rich in vitamins and minerals, also known as micro-nutrients. These vitamins and minerals help keep the body healthy and happy, along with providing a nice glow to your biggest organ: the skin! And guess what? All of these incredible micro-nutrients are super inexpensive to obtain since most greens cost just a couple of dollars. This means we can skip the $30 Goji Berries and opt for the $2 bunch of leafy kale. Talk about affordable healthcare.
If you're anything like me you're probably not getting enough greens in your diet. It's not that I don't want to eat my greens, it's just that life happens: mornings fly by, the to-do list builds, and I forget about the L word (leafy greens). For this reason, I've challenged myself to start the day off with greens every single morning, no excuses!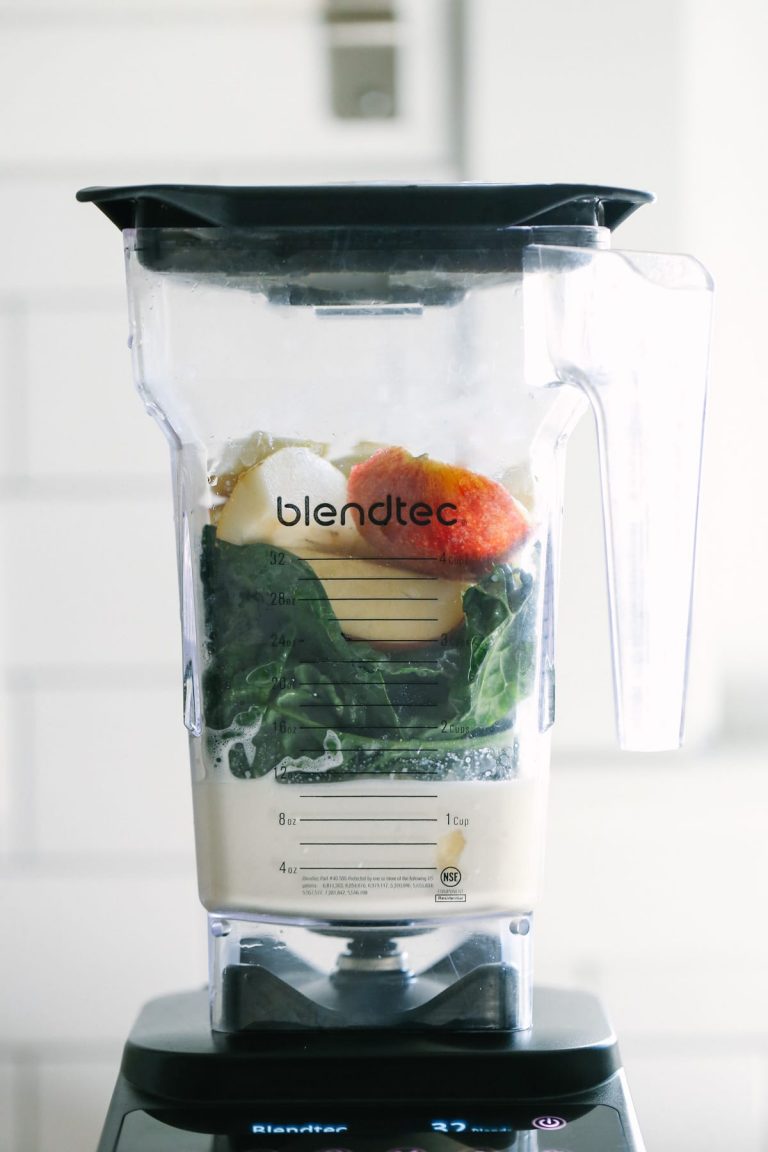 When consuming a green smoothie with breakfast on a consistent basis it's nice to have a bit of variety in the form of seasonal fruit. Today's smoothie recipe calls for the perfect variation with two fruit combinations that aren't always common in a green smoothie: an apple and pear. Both fruits reach their peak sweetness in the fall time, which means they are inexpensive this time of year and nourish the body with lots of nutrients.
The pear and apple add just a hint of sweetness to a morning green smoothie without overpowering it. When combined with a sweet banana, leafy greens, and almond milk (if I don't have homemade almond milk around I use raw, whole milk) the final result is a gorgeous green smoothie (just look at that color!!) with a mild flavor and an impressive amount of nutrients. And when paired with an egg and/or homemade muffin, this smoothie is the perfect way to start the morning in that cute capsule wardrobe outfit we're going to talk about this weekend.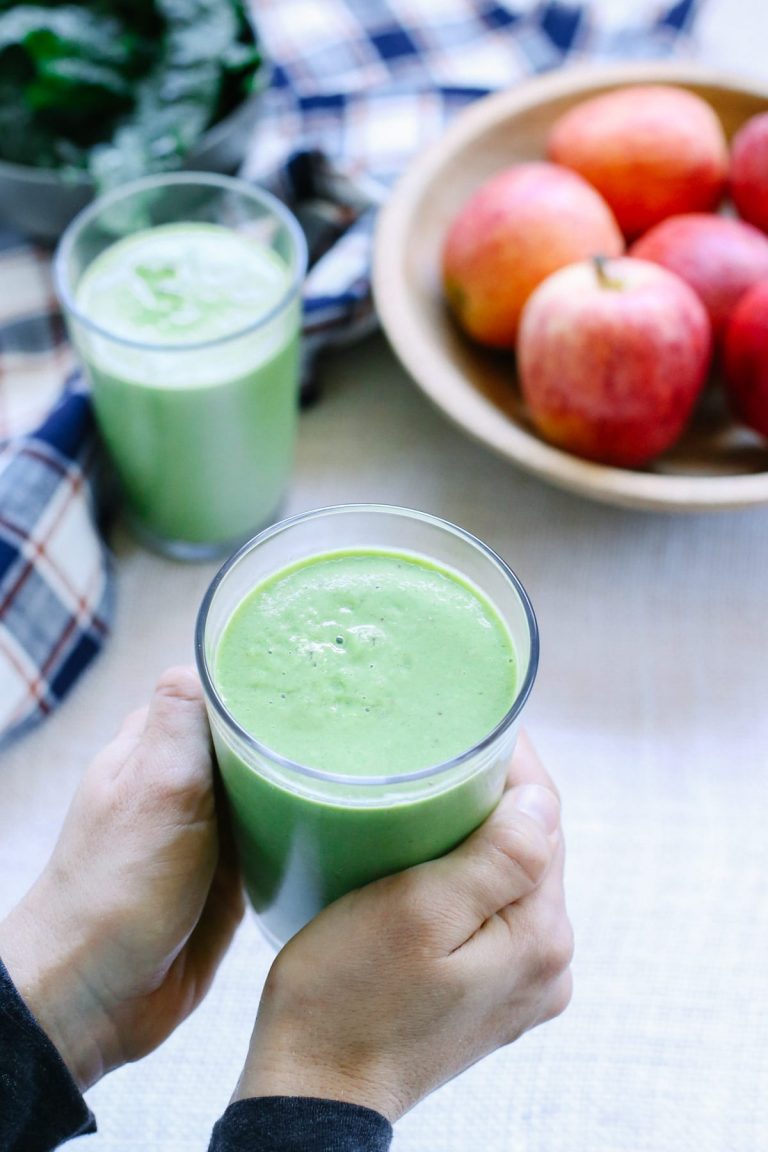 Cheers, friend!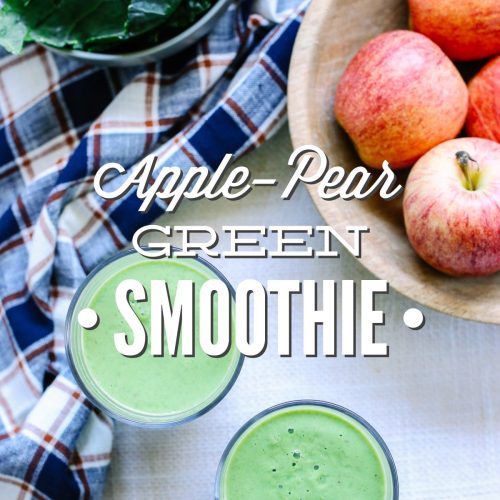 Green Smoothie
The pear and apple add just a hint of sweetness to a morning green smoothie without overpowering it.
Ingredients
1

cup

almond milk

or whole milk, coconut milk, or any nut milk will work.

1

ripe banana

3-4

large

kale leaves

destemmed–I prefer Lacinato kale. Spinach is another great option, use approximately 1-2 cups.

1

ripe pear

quartered and seeds removed

1

small-medium

apple

quartered and seeds removed–Choose a sweet variety. I love Gala or Fuji apples.

1

cup

ice

1

pinch

ground cinnamon
Instructions
Place all the ingredients in a blender jar, starting with the liquid (milk), soft ingredients (kale, banana, pear, cinnamon), then the remaining hard ingredients (apple, ice). Blend the ingredients until smooth, adding more milk if needed.

For more variety: Add 2 tablespoons of old-fashioned rolled oats.
Nutrition
Calories:
121
kcal
Carbohydrates:
27
g
Protein:
1
g
Fat:
1
g
Sodium:
164
mg
Potassium:
314
mg
Fiber:
4
g
Sugar:
16
g
Vitamin A:
190
IU
Vitamin C:
10.7
mg
Calcium:
158
mg
Iron:
0.3
mg
Blender Note: I use a Blendtec. This is an expensive kitchen tool, but worth every penny if you make a lot of smoothies. This blender is considered a high-speed blender, so it blends hard ingredients and leafy greens really well. If you're not using a high-speed blender, first blend the greens and liquid together, then add the remaining ingredients. Also, chop the apples and pears into small chunks.
More Real Food You May Like: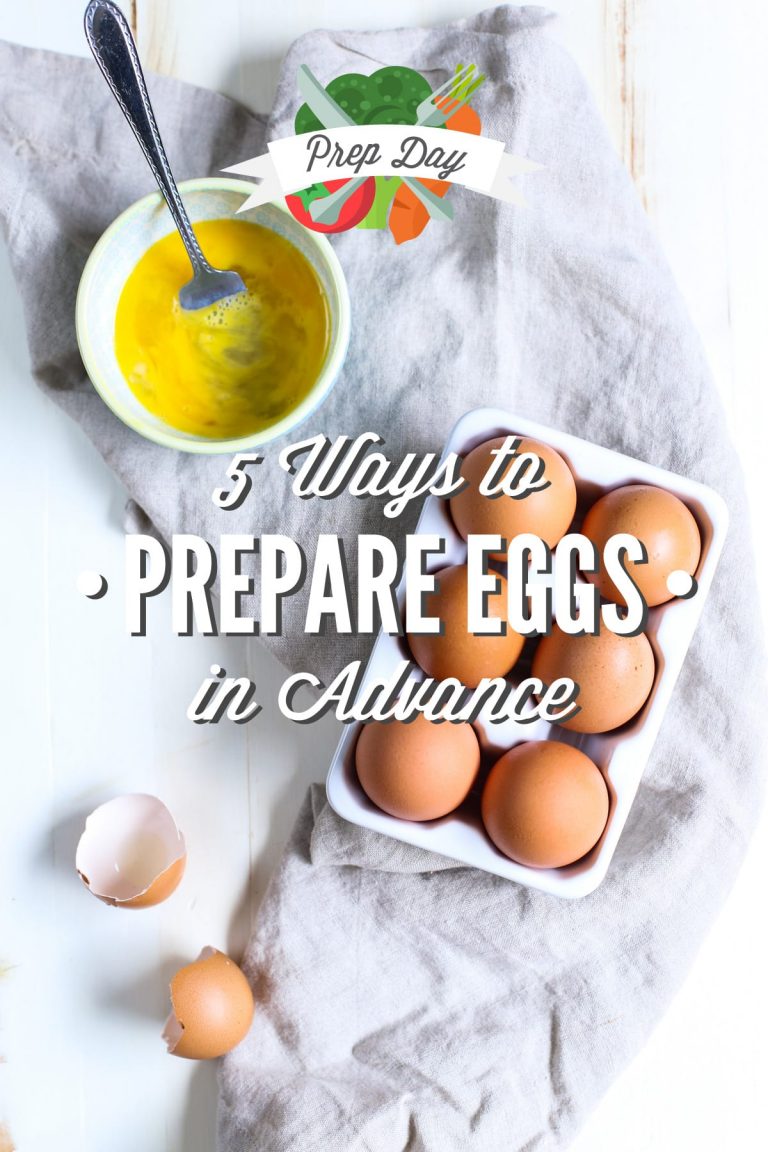 Prep Day: 5 Ways to Prepare Eggs in Advance