This post may contain affiliate links. Affiliate links come at no extra cost to you. These links allow me to share the products I authentically recommend (and use) and support Live Simply by receiving a small commission.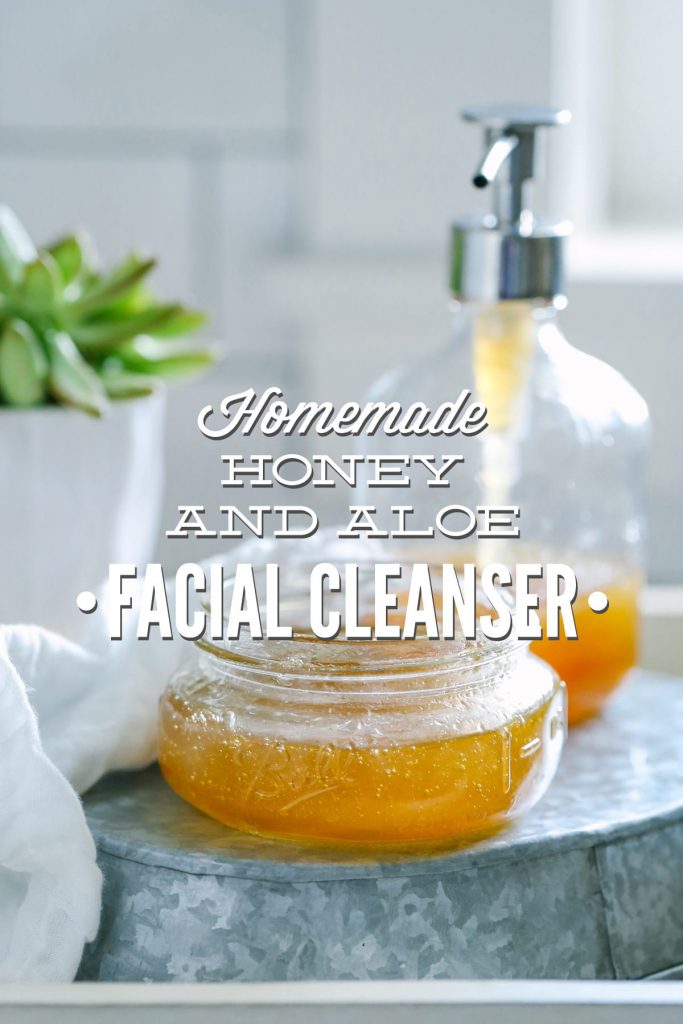 The beauty of making homemade products is found in the simplicity of the ingredients!
The simplest food ingredients usually create the most delicious meals. The same concept proves true when it comes to making homemade products. That's why I often use the words five ingredients or easy to describe recipes posted on Live Simply. It's not a Pinterest tactic; rather, a way to showcase how something that seems so complicated (like cooking a homemade dinner or making hand soap) is incredibly easy to take responsibility for at home.
As a society, we've become accustomed to life being too complicated, which has led to the mentality that we must rely on someone else (AKA: a big company) to make our dinners or nourish our skin. These are "products" our great-grandma knew how to make before commercials started telling her grandchildren that making anything at home is far too complicated and time-consuming for the average person.
Mr. Advertiser, we're taking our cooking, hand soap, and facial cleanser back!
FREE Natural Cleaning Crash Course
Hold on, let's talk about cleaning for just a sec. What if I told you it's possible to clean your entire home with just a few simple, natural ingredients? Yep, no more expensive or toxic cleaning products.
Here's what to expect:
a downloadable pdf
natural cleaning ingredient checklist
3 cleaner recipes you can make right now
emails from me to help you along with a natural wellness lifestyle
Amen?
Amen!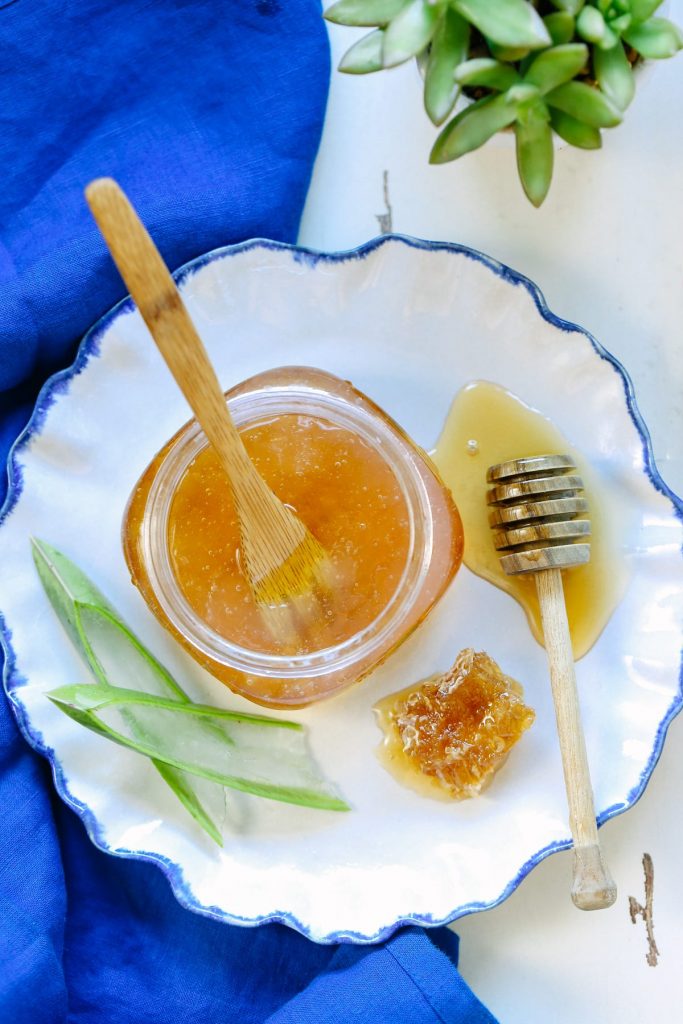 Today's DIY beauty product is super easy to make. So easy you'll only need three ingredients, and zero fancy tools!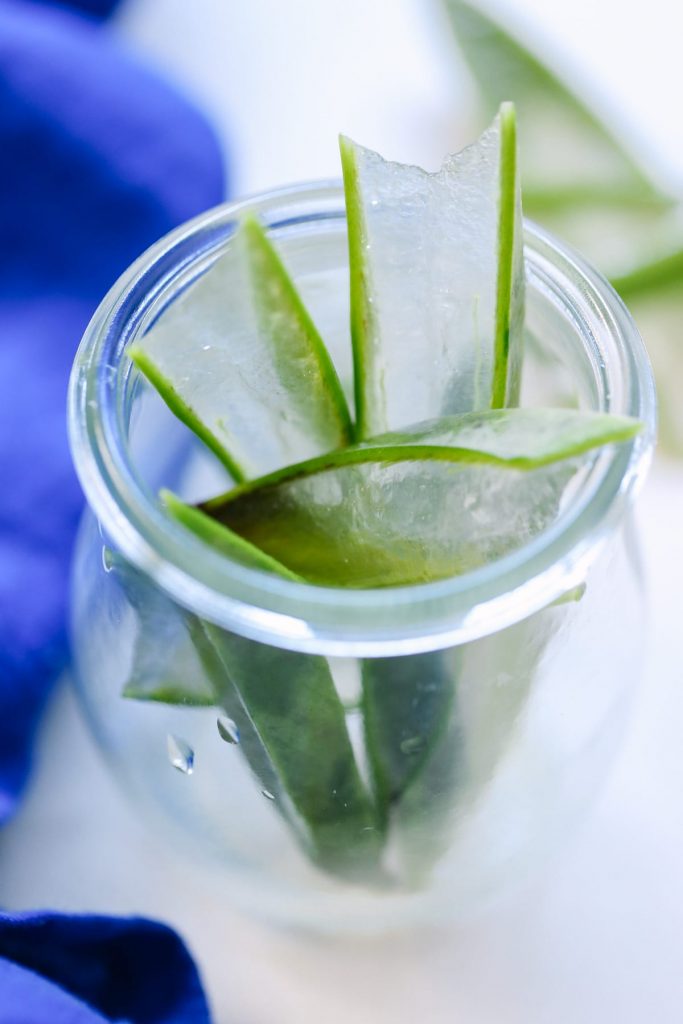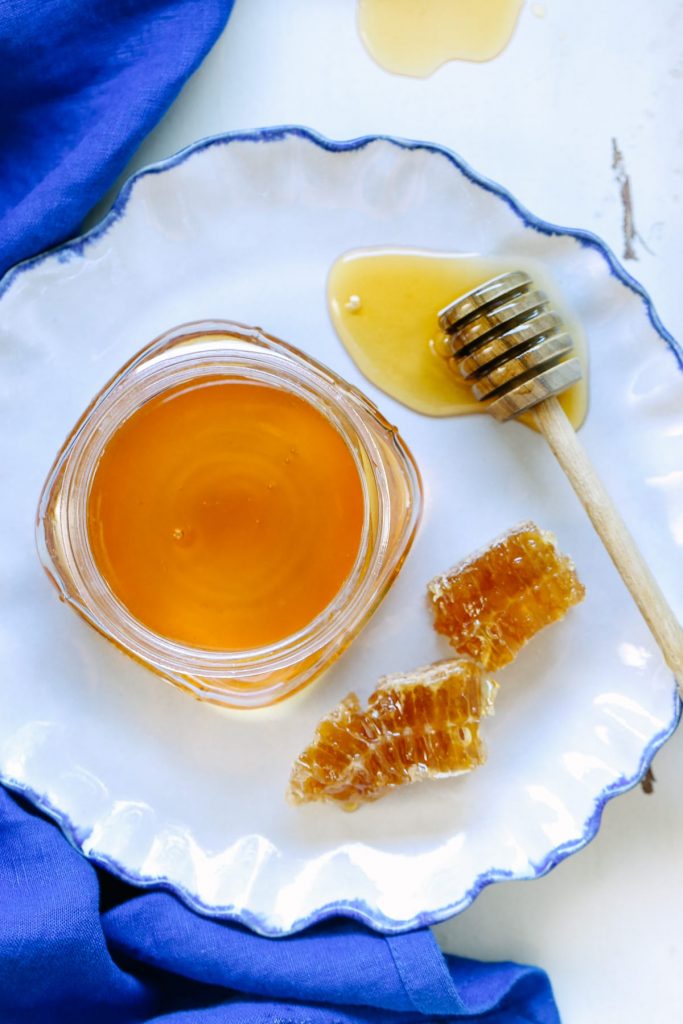 As cooler weather approaches, not only do I start to think about a wardrobe change (I'm starting a capsule wardrobe this season, wish me luck!), but also about changes to my skincare routine. Just like our body needs different food nutrients depending on the season (heartier meals in the cooler months and lighter meals in the warmer months), I believe it's important to change up our skincare food nutrients, too.
In the warmer months, when Florida becomes a free sauna (think: lots of sweat and dirt!), I use a product that will scrub away the gunk. This is when I turn to a soapy cleanser like my honey face wash. In the cooler months, when I don't sweat nearly as much and the outside air is drier, I turn to a gentle method to cleanse my face,  like a honey and aloe cleanser. Since it's officially fall (I've got my boots ready, come on Florida!!) , let's turn our attention toward this gentle cleanser.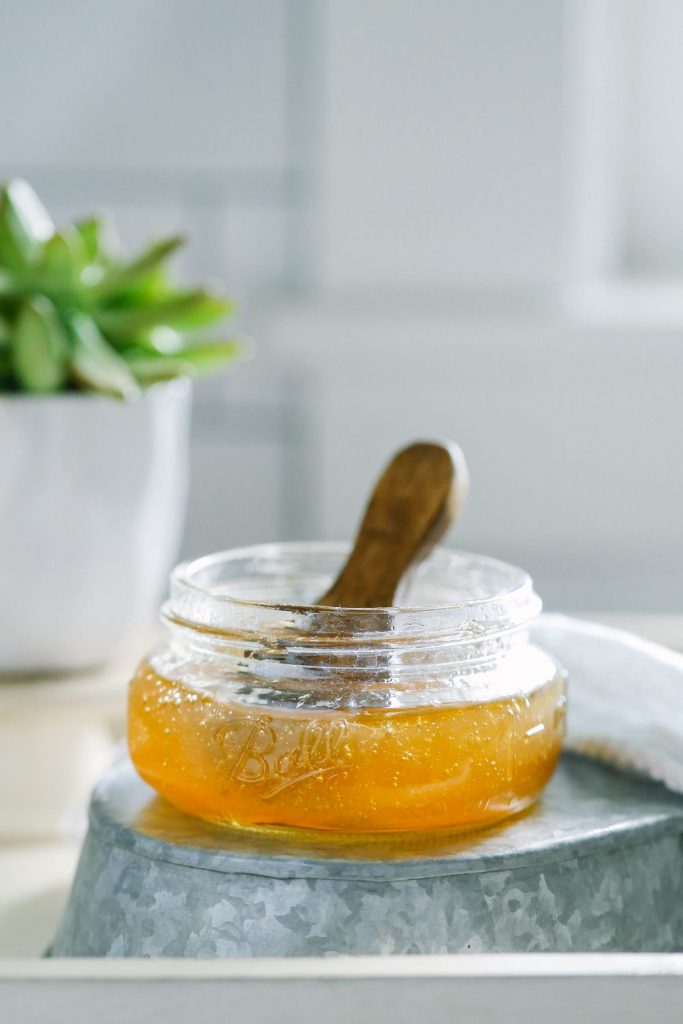 Before I share the recipe, let's take a look at the simple ingredient list:
Aloe Vera Gel: Aloe vera is a common ingredient used to treat sunburns due to its soothing and antioxidant properties. Since we know aloe is great for the skin, why not add it to a daily face cleanser? If you're interested in some of the benefits of aloe vera, this article from Mind Body Green is very insightful.
Raw Honey: Raw honey is simply honey that hasn't been pasteurized. Due to the lack of pasteurization (heating), raw honey is naturally rich in antibacterial and probiotic properties. Honey is also gentle on sensitive skin, but tough enough to remove dirt and other impurities. If you can't find raw honey in your area (although many stores/markets now sell raw honey, so take a look before dismissing this ingredient), pasteurized honey may be used.
Nourishing Oil: Finally, what would a good face cleanser be without a nourishing oil? Since oil dissolves oil, it's only natural to add a nourishing oil to a homemade facial cleanser.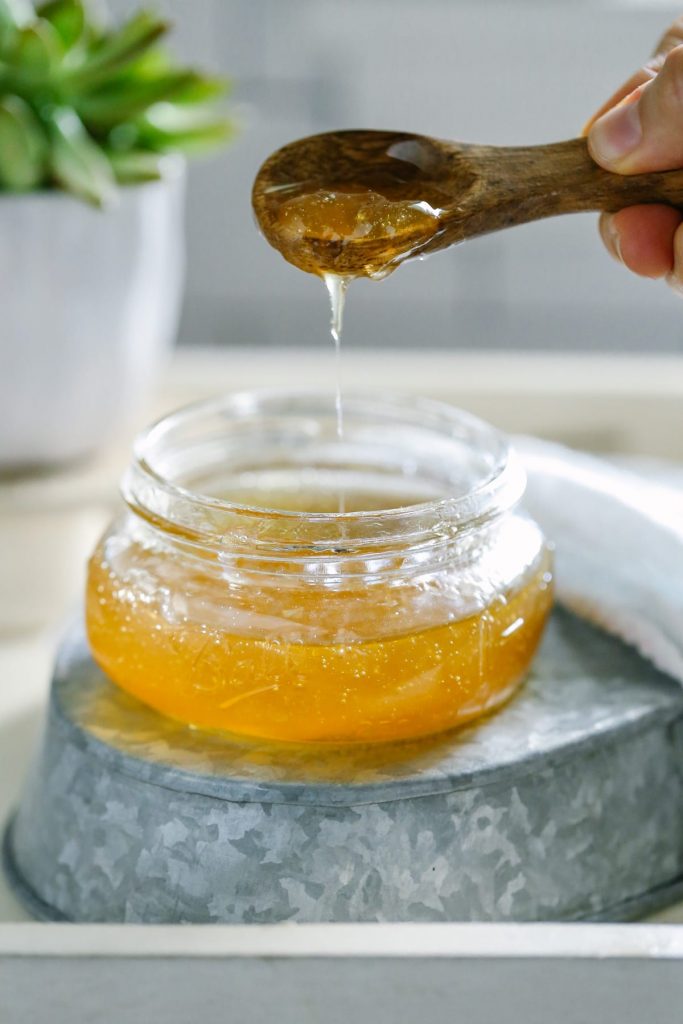 And now that our skin is ready for the cool weather, maybe it's time to bring back the Pumpkin Spice Latte?
Good idea, my friend, good idea!
Homemade Honey and Aloe Facial Cleanser
If you have sensitive skin, or just don't like the way soap feels on your skin, this cleanser is for you. Honey and aloe are gentle and soothing, but also tough on dirt and bacteria. If you don't mind the feel of honey on your skin, try using honey alone as a cleanser. Storage: Up to 2 months
Prep Time 5 minutes
Total Time 5 minutes
Ingredients
1/4 cup aloe vera gel
1/4 cup honey
1 TB extra virgin olive oil or jojoba, or sweet almond oil (optional)
Instructions
Combine all the ingredients. That's it! 

This cleanser can be stored in a sealed jar (I use a Mason jar) or a soap dispenser. Either method works, it's completely up to you. If you're using a jar, I recommend using a spoon to scoop the cleanser into your hand to avoid introducing bacteria to the cleanser. Store the cleanser at room temperature for a couple of months. If you're using fresh aloe, store the cleanser in the fridge since the aloe may spoil quickly. I use a nourishing oil in this recipe, but you can still make a great cleanser without it (hence the optional clause). 
!To Use:
Shake the cleanser. Apply a small amount of cleanser to our hand, then massage the cleanser on your face. Allow the cleanser to sit for about a minute total, just to absorb the wonderful qualities of the ingredients. Using a damp wipe, gently remove the cleanser, rinsing the wipe as needed.
Recipe Video
I follow this cleanser with apple cider vinegar toner and a moisturizer. I use a cleanser in the evening, and simply rinse my face with water in the morning.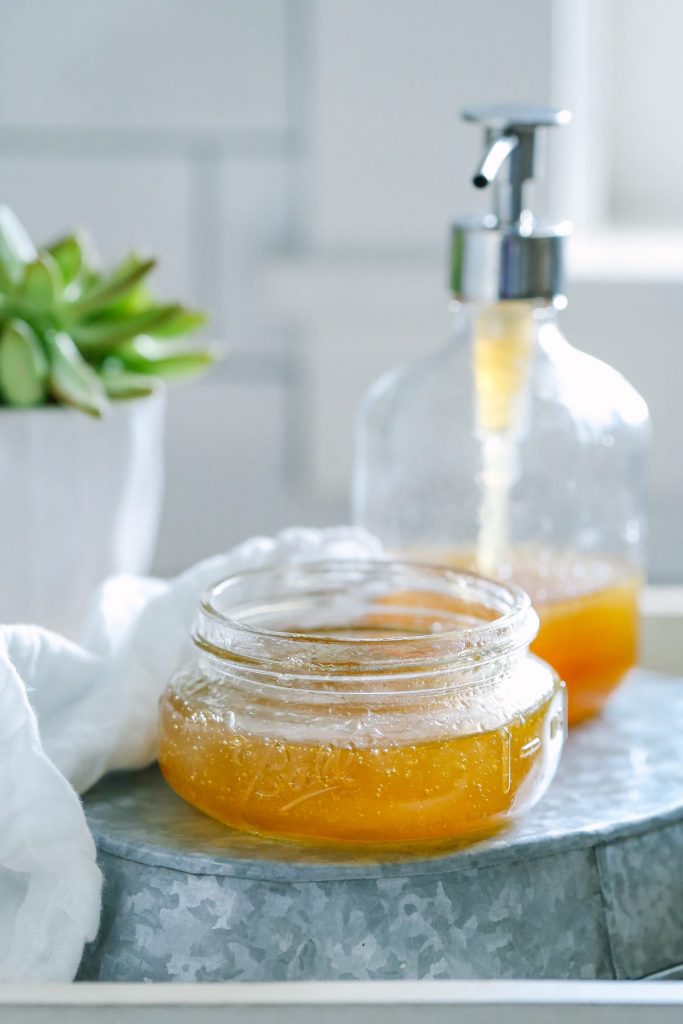 More DIYs You May Like: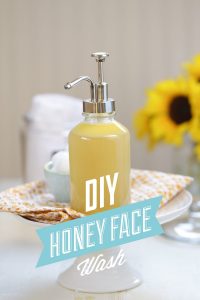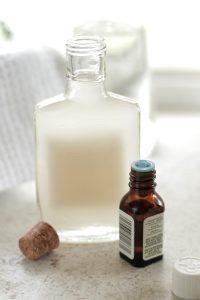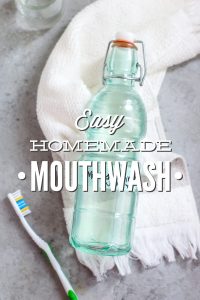 See my lifestyle in real life