As I stood in the kitchen finishing up the dishes from the day, I heard little feet make their way down the stairs. I peeked around the staircase post and saw Piper slowly making his way down. "I can't sleep. Can I help you?" He asked.
There was only a salad bowl left in the sink. I thought for a minute and then walked over to the shelf lined with cookbooks. "Piper," I said carefully while selecting a few books," you can help by thinking about school lunch ideas. School starts in a couple of weeks and I want to know what you'd like to eat for lunch."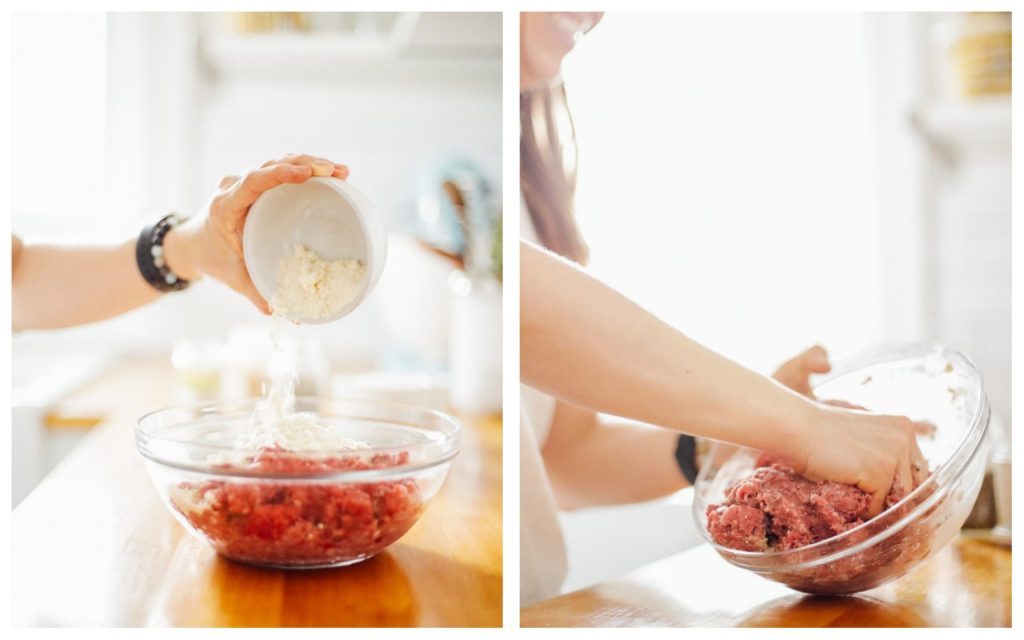 Generally when I ask this question, without any cookbooks nearby to help, the kids just look at me with blank stares.
I thought the cookbooks, which are full of plated food photos, might give Piper a place to start. As he flipped through each photo, he would say things like, "Wow, sticks in meatballs look fun. I like the fruit on sticks. The beans and rice look good."
After going through the first cookbook (I pulled 3 from the shelf), I noticed a trend: Piper likes anything that's aesthetically-pleasing, like heart waffles and food on a stick.
I'm not one to purchase random kitchen gadgets, but I could see the heart-shaped waffle maker possibilities for school lunch and breakfast, so I ordered one from Amazon. It should arrive tomorrow. I'm picturing waffles for lunch, and lots of sammies (sandwiches) made out of heart waffles. That will be well worth the $30 spent on a specialty appliance.
And, naturally, little skewers were also added to my Amazon cart. Because apparently food on a stick is really appealing to an eight year-old, and I'm guessing it will also be appealing to my six year-old.
Granted, the kids' lunches aren't going to be heart-shaped or skewered most days, but why not add some fun touches to their lunches. Flipping through those cookbooks with Piper gave me a lot of fresh ideas and motivation to get back to lunch-packing. <–A task that I'm not particularly fond of, so motivation and a list of ideas to pull from is necessary to keep me going throughout the school year.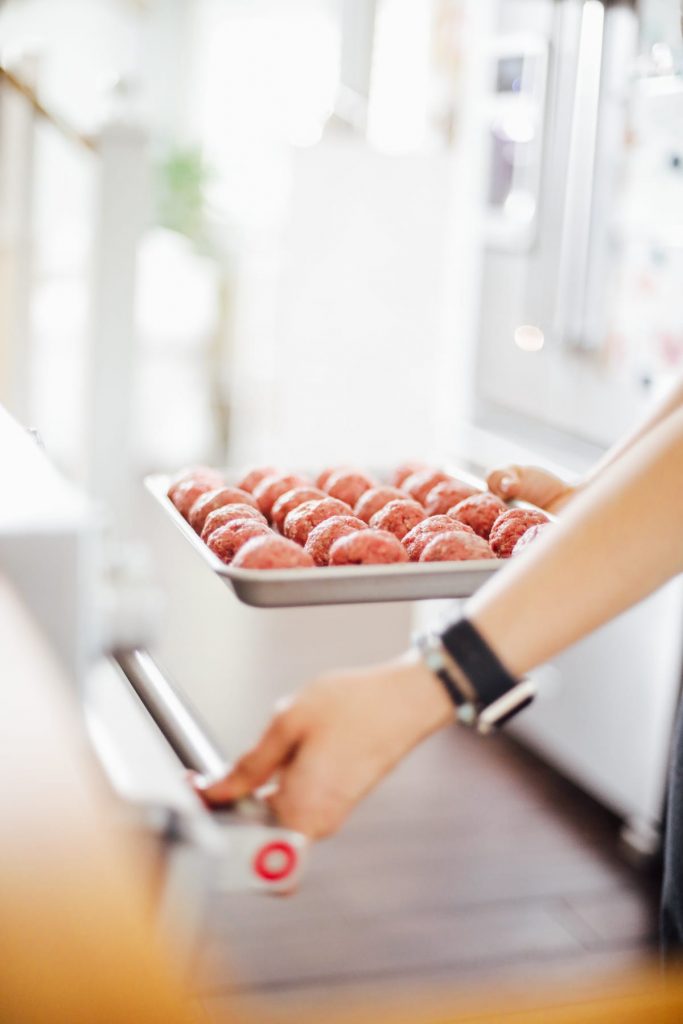 I'm photographing a bunch of lunch ideas this coming week, and will be sharing the ideas shortly. The post will be similar to this lunchbox inspiration post from last year.
One of the ideas that Piper loved was meatballs on a skewer. Just meatballs stabbed with small skewers, making them easy to pick up and dip in an accompanying sauce. How simple! To Piper, picking up a meatball with a skewer and then dipping that meatball in sauce is more appealing than the meatballs I've packed in the past.
Just by making this one small change–the addition of a skewer–meatballs for lunch are exciting and fun. Kids very much eat with their eyes first.
Today's recipe is ideal for back to school time. Making homemade meatballs and a homemade sauce to accompany those meatballs may sound like a weekend project, but this recipe is made for weeknights. It's easy to make and doesn't require any chopping. The meatballs and sauce are purposely made with the simplest of pantry ingredients, yet they both feel decadent–as though you've spent hours in the kitchen. (Remember the capsule pantry we talked about a few months ago? This recipe is the perfect example of a capsule pantry meal.)
Besides being easy to make, the recipe yields around 24 meatballs, depending on size. This means, if you have a small family like ours, you'll have plenty leftover for lunches. And guess what that means for Piper? Meatball skewers with dipping sauce!
Decadent Weeknight Oven-Baked Meatballs with an Easy Homemade Sauce (Meal Prep and Gluten-Free Option)
Homemade meatballs that feel decadent, but are easy to make even on a busy weeknight. Pair the oven-baked meatballs with the simple homemade sauce for a from-scratch meal prepared in under 1 hour.
Ingredients
Meatballs:
1

lb

ground beef

1

lb

ground pork

or sub with 1lb of ground beef*

3/4

cup

panko bread crumbs

or 1/2 cup blanched almond flour

1/3

cup

shredded parmesan cheese

1/4

cup

whole milk

or unsweetened almond milk

2

tsp

dried oregano

1

tsp

dried basil

1

tsp

garlic powder

1

tsp

salt

1/2

tsp

black pepper
Tomato Sauce:
28

ounce

can tomato sauce

1

TB

extra virgin olive oil

1

tsp

salt

to taste

1/2

tsp

dried oregano

1/2

tsp

dried basil

1/4

tsp

black pepper

1/4

tsp

garlic powder
Instructions
For the Sauce:
Add all the sauce ingredients to a medium saucepan and combine well.

Simmer the sauce over low heat while assembling and baking the meatballs (about 30 min). The sauce may be made ahead of time and reheated.
For the Meatballs:
Preheat the oven to 375F and line a baking sheet with parchment paper for easy clean up. You can also bake the meatballs without parchment paper.

Add all the ingredients except the meat to a large mixing bowl and combine well.

Add the meat and gently combine using your hands.

Divide the mixture into golf ball sized meatballs. I get about 24 meatballs. A cookie scooper works well to form the meatballs.

Place the meatballs on the prepared baking sheet and bake for 18-20 minutes, or until cooked through.

Serve the meatballs with the sauce over your favorite cooked pasta.
Notes
* I prefer to use 2 lbs of ground beef instead of 1 lb pork and 1 lb ground beef. This is up to you. Helen, who perfected this recipe, prefers a beef and pork combo. 
Nutrition
Calories:
3043
kcal
Carbohydrates:
85
g
Protein:
186
g
Fat:
216
g
Saturated Fat:
80
g
Cholesterol:
684
mg
Sodium:
10237
mg
Potassium:
5401
mg
Fiber:
15
g
Sugar:
40
g
Vitamin A:
3825
IU
Vitamin C:
58.7
mg
Calcium:
817
mg
Iron:
25.2
mg