The timeliness of today's recipe chat is kind of comical and incredibly appropriate.
Last weekend, our family spent some time over at Disney World for Londyn's fourth birthday. Londyn didn't want a party, just a weekend with princesses, fireworks, and Dumbo. Since we were only staying in Orlando for two nights, I decided not to bring any food with us other than a few snacks, like apples and nuts.
Our first visit in Orlando was to a Target down the street from our hotel. I was shocked to find a large real food selection: Maple Hill Creamery Yogurt, pastured eggs from Vital Farms, Applegate bacon, and lots of fresh fruit and veggies. I posted a photo with my discovery over on Instagram if you'd like to see proof ;). We enjoyed some of our Target finds for dinner that night and for breakfast the next morning.
The next day, our Disney adventure day, we enjoyed lunch at a jungle-themed restaurant that offered a ton of real food options. I must have praised the waiter for the restaurant's food selections multiple times. I'm pretty sure he thought I was food obsessed. Who me?
By dinnertime our family was exhausted. We didn't have a dinner reservation for any of the Disney restaurants, and the restaurant selections around our hotel weren't ideal. I looked at Dustin and mumbled the words, "Let's just go to Chick-Fil-A." The kids perked up in the backseat.
I've been reluctant to even share that we decided to go to Chick-Fil-A that night, because, well, it kind of seems like the thing a real food blogger isn't supposed to say or do. But, friend, it's the truth. We are real people and sometimes a late night at Disney means making the best choices we can at a not-known-for-real-food restaurant.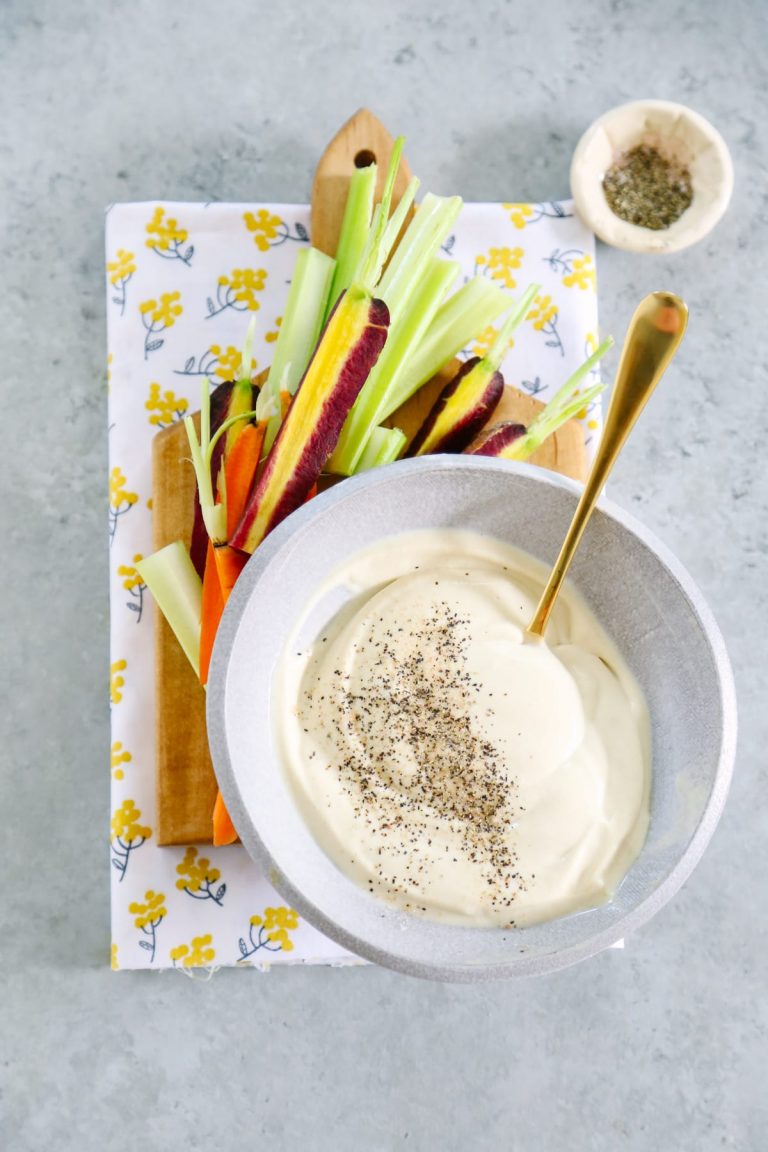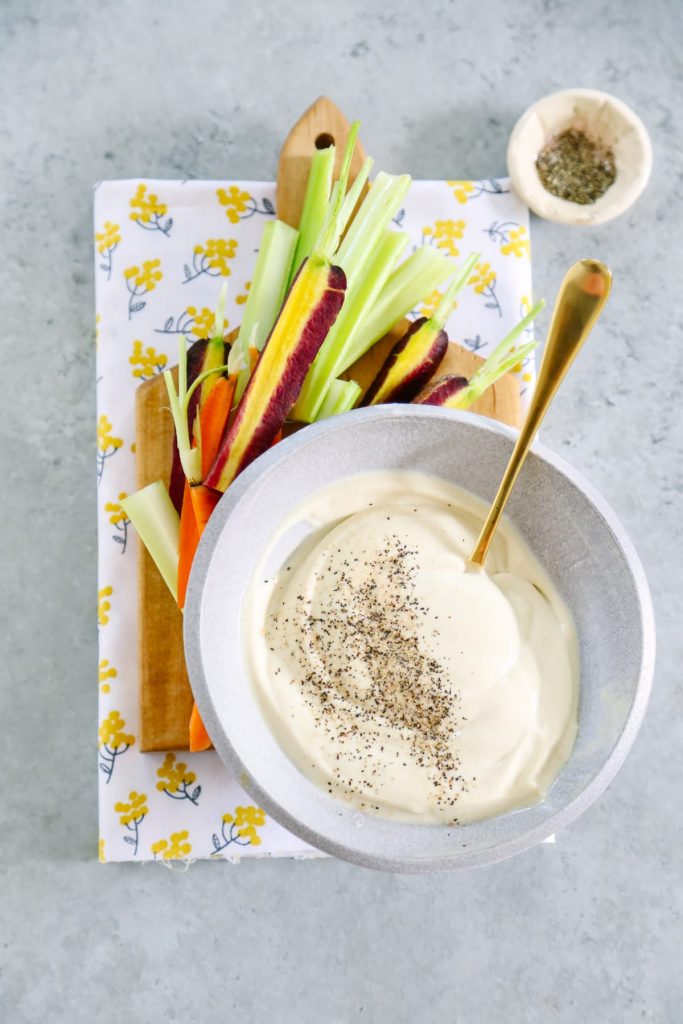 So, what did we eat?
The kids both ordered chicken nugget meals with fries and lemonade. Dustin ordered a grilled chicken sandwich and a water, and I ordered a side salad (without dressing) with grilled nuggets and an unsweetened tea. And yep, I enjoyed a few fries from the kids' meals.
When it comes to making "better" food choices when eating out, I've learned there are little tricks to staying away from some of the really nasty ingredients/chemicals.
By far, the most important trick I've learned is to say NO to dressings or sauces. I've found that most of the ingredients real foodies try to avoid, like MSG and canola oil, are hiding in a large number of sauces and dressings. At a restaurant, a salad or a meat option may be a decent real food choice (yes, the meat probably isn't pastured; we're going for grace not perfection!), but the moment the sauce is poured on, the fake ingredients start pouring on, too. Yes, this often means eating a plain salad (or "naked" chicken), but salads are actually really delicious without the dressing, I promise.
Does this mean our family will never enjoy something like creamy honey mustard or ranch ever again? Oh no, my friend! Homemade sauce is a real and glorious world. Let me take you there!
One of my favorite sauces to make at home, and pair with homemade nuggets, is honey mustard.
Homemade honey mustard sauce only requires four simple ingredients and about five minutes of time. That's it! And the best part? Homemade honey mustard tastes so much better than any restaurant or store-bought honey mustard ever will, which means there's no holding back from or skipping this famous dipping sauce/dressing.
Go ahead, have your salad or homemade nuggets, and add the sauce, too!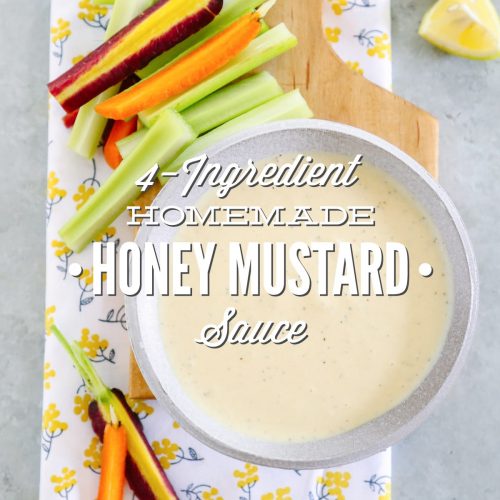 4-Ingredient Homemade Honey Mustard Sauce (or Dressing)
Homemade honey mustard tastes so much better than any restaurant or store-bought honey mustard ever will, which means there's no holding back from or skipping this famous dipping sauce/dressing.
Ingredients
1/2

cup

sour cream

2-3

TB

dijon mustard

2-3

TB

honey

raw

1/2

lemon

juiced

1/4

tsp

salt

optional

1/4

tsp

black pepper

optional
Instructions
In a medium-size bowl, combine the ingredients until smooth and creamy. Use as a salad dressing, a spread for sandwiches or wraps, or a dip for veggies or

homemade nuggets

.
Nutrition
Calories:
128
kcal
Carbohydrates:
14
g
Protein:
1
g
Fat:
8
g
Saturated Fat:
4
g
Cholesterol:
19
mg
Sodium:
532
mg
Potassium:
92
mg
Sugar:
13
g
Vitamin A:
240
IU
Vitamin C:
9.9
mg
Calcium:
53
mg
Iron:
0.3
mg
Ingredient Notes:
I use Organic Valley Sour Cream. Daisy brand isn't grass-fed, but it has a very clean ingredient list and can be found at most conventional grocery stores.
The amount of lemon juice used in this sauce will change the consistency and tangy flavor of the sauce. If you'd like a thin sauce (ideal for salad dressing), use juice from 1/2 a lemon. If you'd like a thicker (less tangy) sauce, use juice from 1/4 of a lemon. You can always add more lemon juice after tasting the sauce. I've also included a range of 2-3 tablespoons for both the mustard and the honey. This is because your taste preference may differ than mine. I recommend starting out with 2 tablespoons and working your way up, tasting and stirring as you go.
Want to spice your sauce up a bit? Add a few pinches of garlic powder, onion powder, or even cayenne.