I rarely buy chicken breasts.
In fact, I have some issues with them.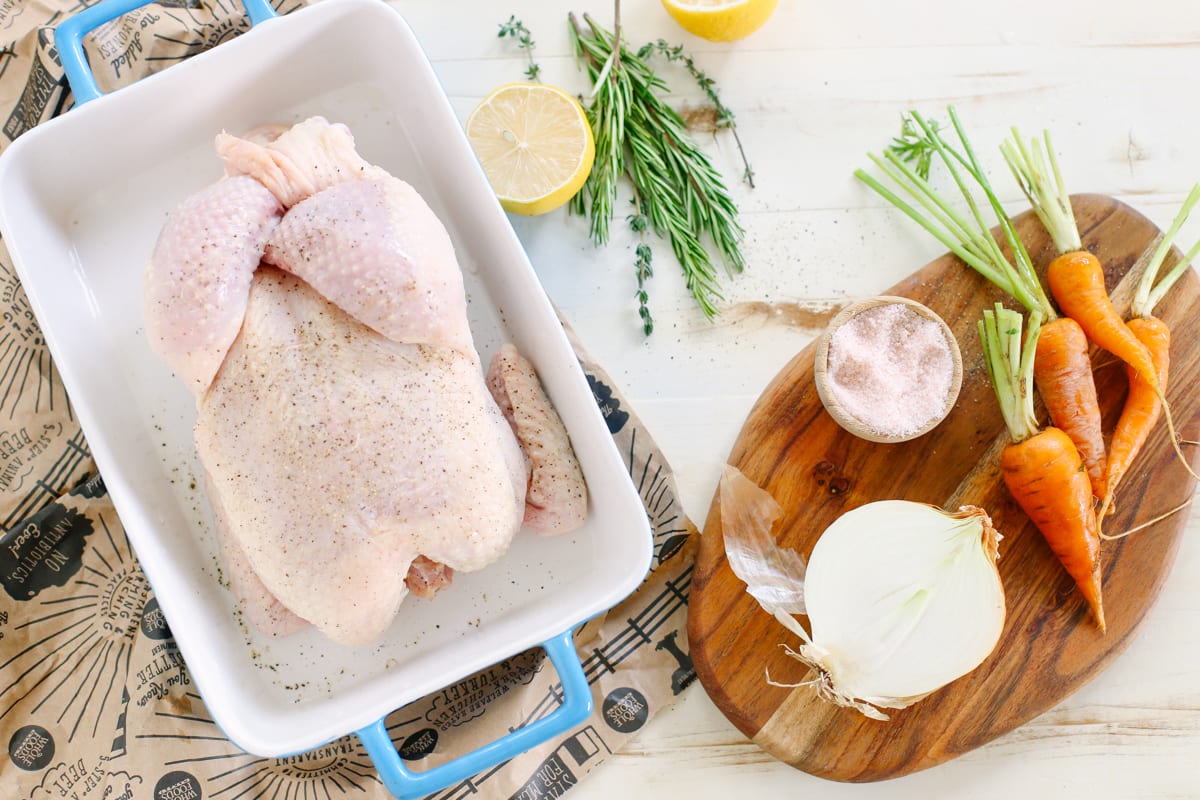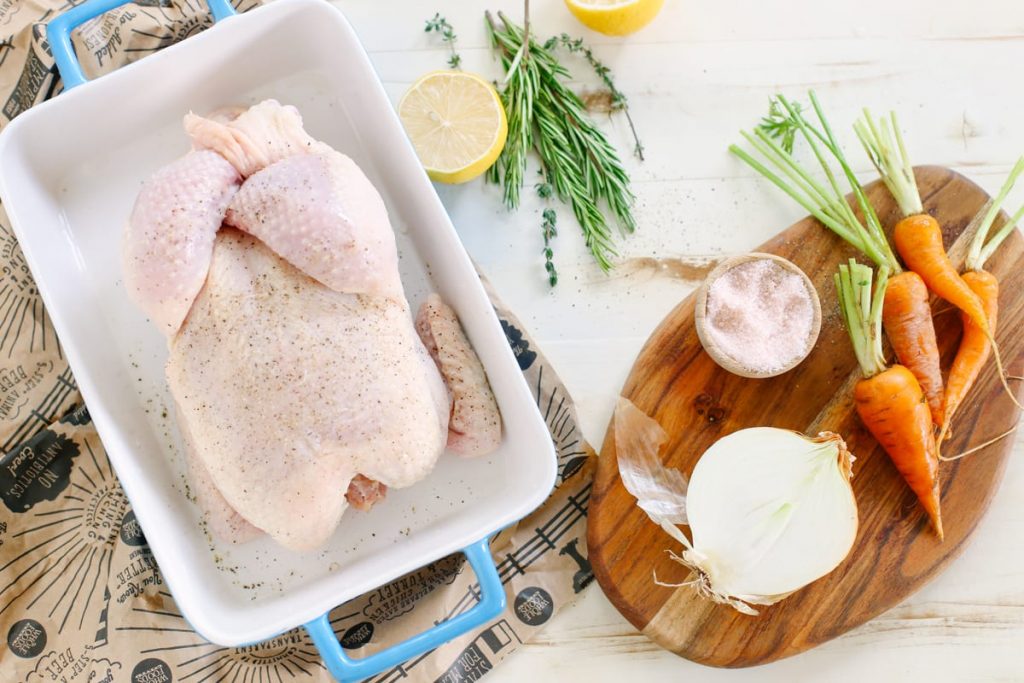 The issues:
Waste: Today, farmers are encouraged to raise bigger chickens in the shortest amount of time. The results are sick animals needing drugs and too heavy to comfortably walk around.  The demand for chicken breasts drives this profit-based practice. While the breasts and a couple of other choice parts are cut up and sold, the bones and skin along with less desired pieces are discarded. Valuable parts of the chicken which provide many vitamins and minerals.

Respect: As a former vegetarian, I believe it is important to respect the source of our food, particularly when another life is given. Lets face it, in order, for my family to eat chicken a chicken must die. Chicken breasts cause one to loose this connection and respect. Eating in such a selective way causes us to forget another living being gave its life in order to sustain us. It's important to respect the chicken by using the whole animal, not killing it for just a couple of choice pieces of meat.
Cost: Buying chicken breasts alone are expensive. For the price of two chicken breasts (1lb), around $6, I can purchase 1.5lbs of a pastured whole chicken.  With 1lb of breasts I will have nothing leftover. With 1lb of a whole chicken I may not have any meat left, but I will have bones which will make nourishing broth to use in another meal.
Now, I would be lying to say I don't purchase and cook chicken breasts. I do occasionally purchase chicken breasts at my local health food store. Frankly, I have a difficult time finding any farm that will sell just breasts. Wonder why?
Remember the part about respecting the whole animal and not wasting? Hmmm.

We love chicken. There is something incredibly comforting about a chicken meal.  The alternative, a whole chicken.
I purchase whole chickens through a local farm, paying around $3.50-$4/lb for a whole pastured chicken. The price tag looks hefty at first. A 4lb whole chicken can cost $14-16.
With that one chicken I am able to feed my family dinner and leftovers for lunch.  The bones are saved to toss in the crock pot to make broth. I come away with eighteen cups of fresh nutrient-dense broth which is frozen and used to cook rice and added to soups. Think about how much eighteen cups of chicken broth would cost from a store.
We are also reminded with each chicken meal that an animal gave its life to nourish us.  We use as much of the animal as possible to honor the life given.
How to Roast a Whole Chicken
With one chicken I am able to feed my family dinner and leftovers for lunch.
Ingredients
1

whole chicken

rinsed, innards removed, and patted dry, 3-4lbs

1

tsp

salt

1

tsp

black pepper

1

sprig

rosemary

4-5

TB

butter

1

lemon

4

garlic cloves

1

onion

halved
Instructions
Preheat the oven to 425º.

Wash and dry chicken and remove any innards.

Chop butter into cubes. Rub the chicken with one tablespoon and stuff the rest inside the cavity. Cut the lemon in half and squeeze the entire lemon over the chicken. Add the lemon to the cavity. Chop about a tablespoon of fresh herbs. Rub the chopped herbs over your chicken. Add a few sprigs of fresh herbs in the cavity. Stuff that baby full of fresh goodness. Add the onion and whole garlic cloves peeled to the cavity.

Sprinkle the outside with salt and fresh pepper.

Cover with foil or if your roaster has a top, cover and bake for 30 minutes at 425º.

After 30 minutes turn the temp down to 375º and continue to bake for about 40 more minutes.

When the chicken is ready, the leg should wiggle and pull away without much effort, and the juices should run clear.

Allow to cool for about 10 minutes.

Cut and serve.
Nutrition
Calories:
1879
kcal
Carbohydrates:
24
g
Protein:
122
g
Fat:
143
g
Saturated Fat:
56
g
Cholesterol:
603
mg
Sodium:
5514
mg
Potassium:
1569
mg
Fiber:
5
g
Sugar:
7
g
Vitamin A:
2320
IU
Vitamin C:
79.4
mg
Calcium:
159
mg
Iron:
6.9
mg