Last year we watched a new food documentary, Sustainable. It's my favorite real food documentary to date. The film makers did an incredible job at sharing the need for real food in today's fast paced, processed-everything society (without using fear tactics). The film addresses the importance of supporting small farms and using ancient grains (like einkorn and spelt). It's worth watching (it's on Netflix and Amazon), if you're looking for a documentary that will both inspire and challenge you.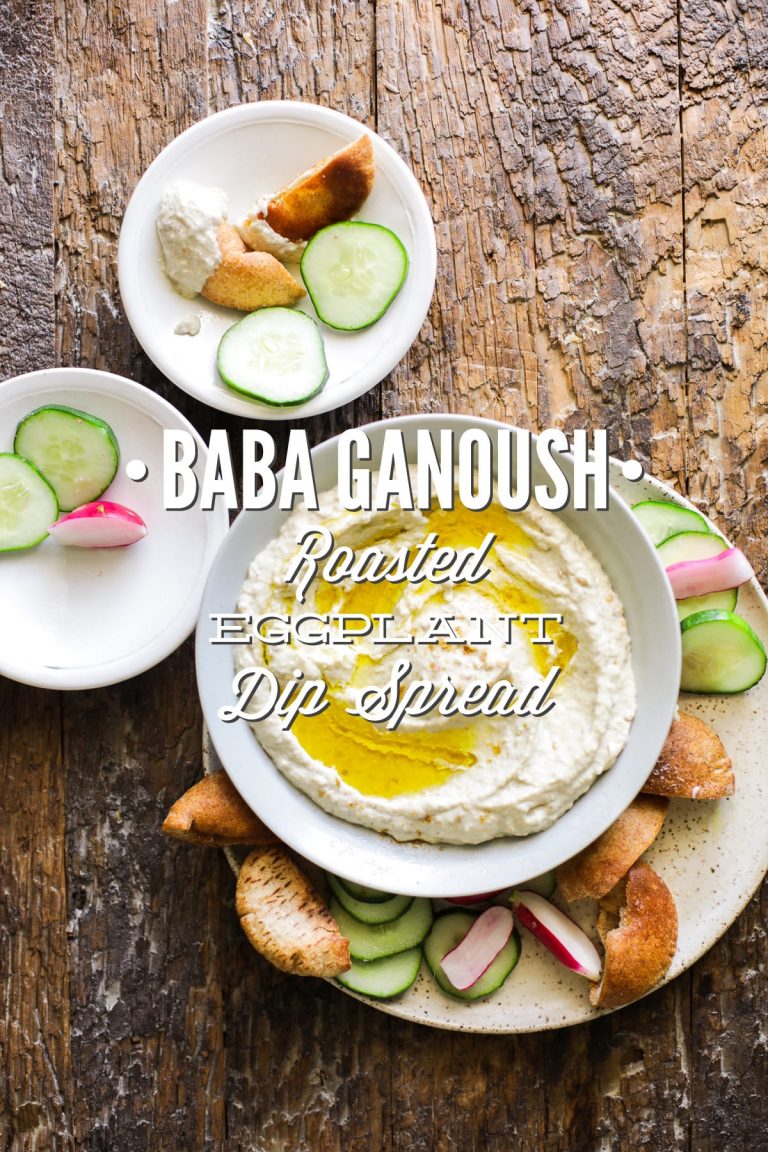 After watching the documentary, Dustin and I looked at each other and knew we needed to take action. After talking about what we could do, we decided to join a CSA (Community Supported Agriculture, a concept addressed in the film) for produce . We were already part of a CSA program for meat and eggs.
We looked into the options in our area, which were surprisingly limited, and decided to join the CSA program offered by Little Pond Farm. This was a farm we were familiar with because of their involvement in the local farmer's market.
A CSA is a way of supporting small farms. A CSA allows us city folks to teach our kids where food comes from and to appreciate the source of our food (a man and/or woman worked hard to grow the broccoli and carrots, and raise the chicken), enjoy the freshest food possible, and financially support the hard-working farmers in our local community.
When we joined the CSA with Little Pond Farm, we agreed to pay for our share of produce a year in advance (we wrote a check to cover nine month's worth of produce). This provides the farm with upfront money to cover expenses and guarantees customers. And this guarantees us a full nine month's worth of seasonal produce. A CSA is a beautiful relationship between farmer and consumer.
Every CSA program is a bit different. Our meat and egg CSA allows us to choose what we want in advance. The produce CSA through Little Pond is based on what's currently growing on the farm. If the farm has a bountiful harvest of eggplant one week, we may get 4 eggplant in our produce box (along with whatever else is ready to be harvested at that time, which is usually a nice variety of seasonal veggies).
November was the month for eggplant in our CSA box (along with other goodies). Now, I'm not a big fan of eggplant. This is evidenced by the lack of eggplant recipes on the blog.
The beauty of a CSA membership, aside from partnering with a farmer, is that I'm essentially forced to use veggies I wouldn't normally purchase. I love this! I love being challenged to use the veggies in my CSA box. I love that I get out of my typical veggie-buying rut.
Today's dip, a roasted eggplant dip, has become my weekly go-to for using up the eggplant in my CSA box. This dip takes a bland eggplant and transforms it, using heat and basic seasonings, into a flavorful dip. I actually crave this dip now, which is saying something for a gal who doesn't love eggplant.  Even the kids love this dip. I don't think they know it's made from eggplant. I'll let them in on that secret at a later time ;).
The dip can be served with veggies or crackers, or it can be used as the base for a sandwich or wrap. I've also been known to enjoy spoonfuls of this dip without any veggies, crackers, or sandwich bread around–it's that good.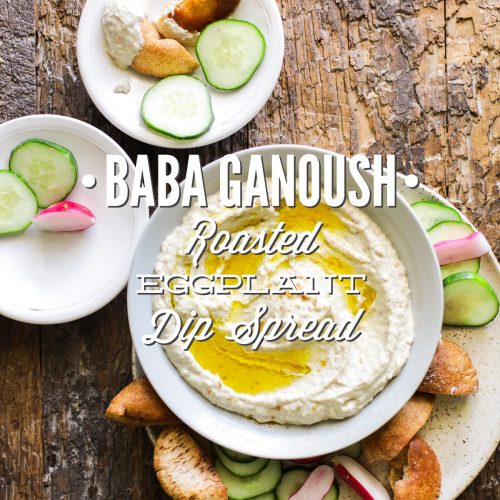 A Simple Roasted Eggplant Dip Spread (Baba Ganoush)
An easy-to-make eggplant dip. Perfect for spreading on sandwich bread, or enjoying as a dip with veggies, pita, or crackers.
Ingredients
Special Equipment:
Instructions
Preheat the oven to 425F. Line a baking sheet with parchment paper (optional). The parchment paper makes for easy clean up.

Drizzle the oil over the flesh of the halved eggplant (1 tablespoon for each half). Evenly sprinkle the spices over the flesh. Flip the eggplant so the flesh faces down on the baking sheet. Roast the eggplant (uncovered) for 35-40 minutes, until the skin is soft and easily shrivels when poked.

Once the eggplant is cool enough to touch, spoon the flesh into a medium-size bowl. Leave any excess water behind in the skin.

Add the tahini, lemon juice, and garlic clove to the bowl.

Use an immersion blender (or a food processor should also work, or a fork for a chunky dip) to combine and puree the ingredients. Taste the dip and add more salt to taste. I like to drizzle more olive oil over the dip once it's in the storage container (or a bowl, if serving immeadiately).

Store the dip in the fridge, in an air-tight container, for up to 4 days. Serve the dip with veggies, crackers, toasted pita, or spread over bread or a wrap.
Nutrition
Calories:
152
kcal
Carbohydrates:
3
g
Protein:
2
g
Fat:
15
g
Saturated Fat:
2
g
Sodium:
587
mg
Potassium:
68
mg
Vitamin C:
0.7
mg
Calcium:
21
mg
Iron:
0.8
mg