This post may contain affiliate links. Affiliate links come at no extra cost to you. These links allow me to share the products I authentically recommend (and use) and support Live Simply by receiving a small commission.
Last year, on a quiet afternoon, alone in my bathroom, I mixed a few ingredients in a simple glass bowl: cocoa powder, arrowroot, clay, and a dash of spice. The creation of my very first DIY, homemade foundation powder. Hesitantly, I dipped my finger in the powder and applied it to my face. I studied the mirror, inspecting my creation. Homemade make-up worked. It was a glorious moment. An addictive moment. An epiphany.
Since that quiet afternoon, I've been on a DIY kick. A mission to oust the chemicals and replace them with simple homemade products that actually work.
Body wash? I got that.
Boo-boo cream for ouchies? Homemade salve to the rescue.
Laundry Soap? Absolutely. Move aside Tide.
And the list could go on.
Last week, Piper started to get the sniffles. Sniffles led to congestion and no sleep. A couple of nights later, congestion struck again, this time it was my turn. Immediately, knowing a very rare cold was coming for our family, I made a batch of homemade elderberry syrup. While the elderberry syrup, broth, and probiotics went to work cold-busting, congestion relief and a good night's sleep were needed.
Time for a new DIY?
I think so.
Colds always evoke memories of my mom with a little blue bottle. The smell that radiated from that bottle was like no other.  The sweet relief it brought to my congested nose and chest was always welcome. My mom would gently rub the moist balm under my congested nose, back, and chest.  Anytime I feel congestion coming on, my mind always goes to that blue bottle and my mom's TLC.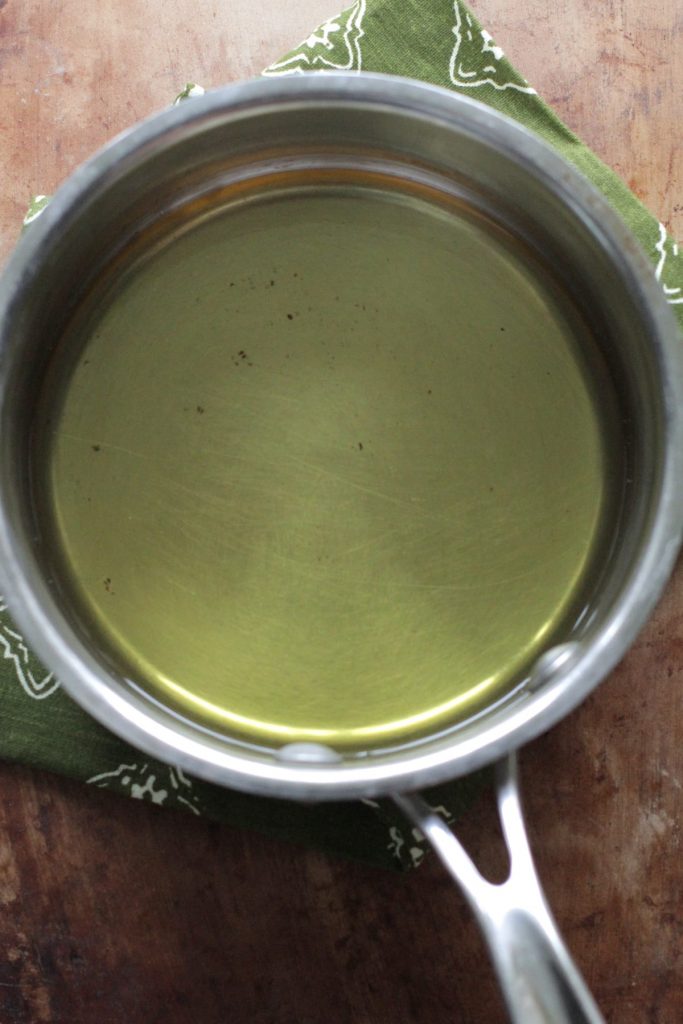 With the memory of my mom's healing touch and a love for DIY, this recipe was born in our time of need. A combination of simple, natural ingredients coming together to provide a relief for chest and head congestion. The warm touch and scent of this homemade rub is not only calming, but also contains antiviral and anti-bacterial properties. A vapor rub that's natural and effective.
DIY accomplished.
Cold busted.
Congestion gone.
Note: I didn't use this rub on our kids, just the adults, since rosemary, eucalyptus, and peppermint aren't considered "kid-safe" essential oils for young children. Here's a handy post about kid ages and essential oil use. Personally, as my son has gotten older (elementary school), we've used a small amount on the bottom of his feet with socks, when congestion strikes. 
Homemade Vapor Rub
Instructions
Place a glass bowl on top of a saucepan partially filled with water over medium heat. Add the coconut oil and cocoa butter. Melt

Once melted, add the beeswax. Melt.

Carefully remove the bowl from the heat. Allow the mixture to sit in the saucepan for 5 minutes. This will allow the mixture to cool so the oils aren't damaged.

After 5 minutes, add the eucalyptus, peppermint, lavender, rosemary, and tea tree oils to the coconut oil mixture. Combine with a spoon.

Pour the mixture into a glass jar.

I use a mason jar

. This recipe will make one 4 oz. jar of vapor rub. As the mixture cools the liquid will solidify, making it a creamy, spreadable rub.
Recipe Notes
Homemade vapor rub will keep at room temperature for 12 months.
As always, please do your own research when it comes to using essential oils, particularly on young children. Using eucalyptus on young children may slow respiration in some children. Also, peppermint and rosemary essential oil aren't recommended for young children. Here's a handy post (as mentioned above) about kid ages and essential oil use.
If you make this recipe, be sure to snap a photo and hashtag it #LIVESIMPLYBLOG. I'd love to see what you make!
My Free Crash Courses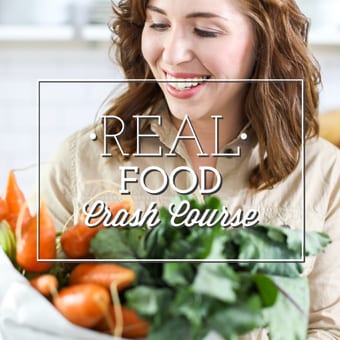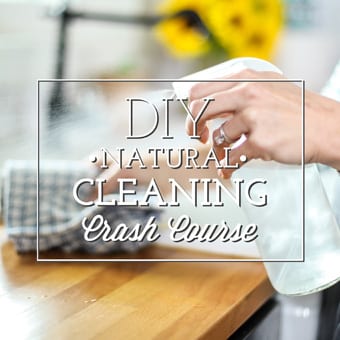 Subscribe to download the Courses