This post may contain affiliate links. Affiliate links come at no extra cost to you. These links allow me to share the products I authentically recommend (and use) and support Live Simply by receiving a small commission.
Schools out and summertime is here! Can I get a, "Hip-hip hooray"?
It's time to focus on enjoying the long days of summer with family and friends. Barefoot temps, fresh and simple meals, doing as much as possible outdoors.  There's an especially delicious pace to summer.
There are few things that delight my heart as much as the presence of summer. Okay, who am I to lie? Chocolate ranks pretty high up there when it comes to delighting, but summertime comes in a very close second. And since summer and chocolate just don't go hand in hand (if you know what I mean…messy!), let's talk summer and savoring up all her goodness (without the chocolate).
Growing up, the first days of summer always equaled special, homemade treats.  A way to celebrate the close of a hard-worked school year and the new season ahead. Chilled watermelon, creamy popsicles, and special chilled drinks always accompanied the celebration of hot weather and summertime fun.
As a parent it's my desire to bring back those nostalgic, "school's out, let's celebrate the goodness of summer" memories I once enjoyed as a kid. My favorite way to do this is by enjoying special savory treats made in my kitchen alongside my kids. Sweet memories are made as we create delicious and healthy treats together.
Creamsicles are one of our family's favorite summertime treats.  These creamsicles are easy-to-make and pack healthy ingredients, such as: probiotic yogurt, refreshing coconut cream, fresh-squeezed orange juice, and natural sweeteners. We make our favorite creamsicles two ways:
1/ Popsicles: using Stainless Steel Ice Molds from MightyNest  or Amazon . This set allows for easy popsicle making using a tray to hold the molds, and a drip-proof base so little hands don't get sticky.
2/ Bite-sized: using the innovative Stainless Steel Ice Cube Tray from MightyNest or Amazon. My favorite ice cube tray! No bending and twisting, simply pop out the bite-sized creamsicles with the pull-up lever and enjoy.
Roll the chilled creamsicles in shredded coconut or just enjoy straight from the freezer.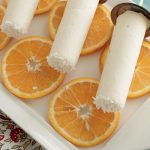 Orange-Coconut Creamsicles
Ingredients
1/2 cup coconut cream skimmed from the top of a can of coconut milk
1/2 cup plain whole milk yogurt
1/2 cup orange juice
3 TB honey
1/2 tsp pure vanilla extract
1/4 cup shredded unsweetened coconut optional
Instructions
In the large glass measuring cup, combine: coconut cream, yogurt, orange juice, honey, and vanilla. Whisk together.

For popsicles: pour the liquid into the ice pop molds and freeze for at least four hours.

For bite-sized creamsicles: pour the liquid into the ice cube tray and freeze for at least two hours.

For the popsicles, run the outside of the molds under cold water for a few seconds, then remove the creamsicles from the molds.

For the bit-sized creamsicles, simply pull up on the level and remove desired number of creamsicle cubes.

If desired, roll or sprinkle shredded coconut over the top of the creamsicles popsicles and bites.
Here's to a savory season with healthy treats and lots of fun memories!
Need more savory recipes using popsicle and ice cube molds? Stop by and follow my Pinterest Board, "Homemade Summer Popsicles" for delicious recipes and inspiration!
Disclosure: This post is sponsored by MightyNest. The opinions and photos expressed are completely my own. As a blogger, I'm privileged to partner with companies making a difference in the natural and real food world.  I only endorse companies and products I 100% love and believe in.
Giveaway starts at 12:00am on June 17th and ends June 24th at 11:59pm. The winner will be announced within 48 hours of the contest ending, at Live Simply and notified via email.
More Summer Recipes You May Like: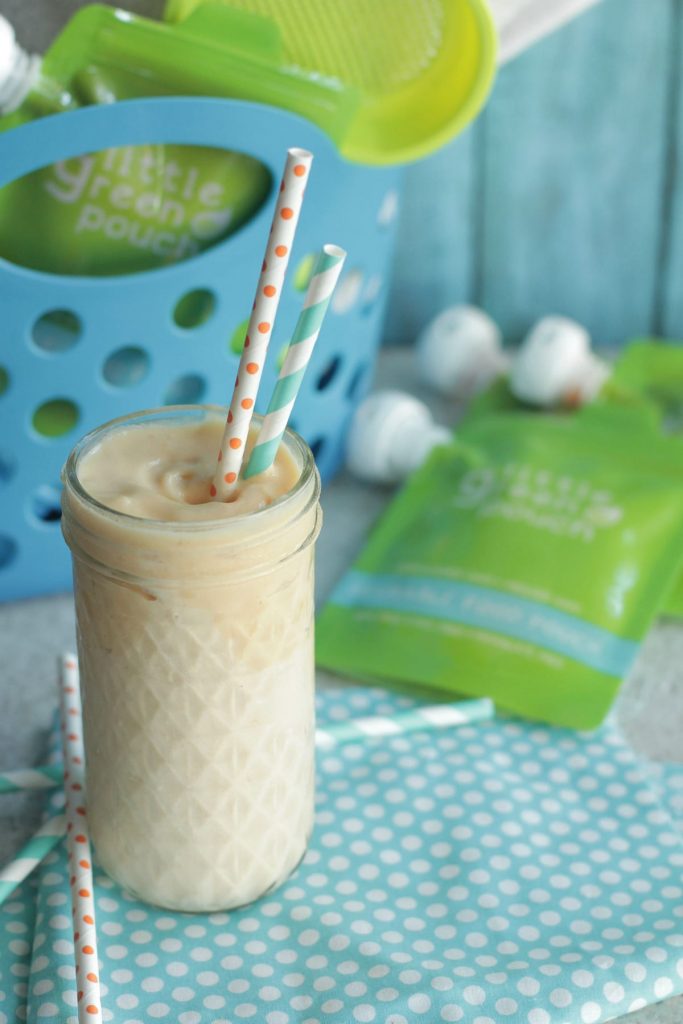 If you make this recipe, be sure to snap a photo and hashtag it #LIVESIMPLYBLOG. I'd love to see what you make!
My Free Crash Courses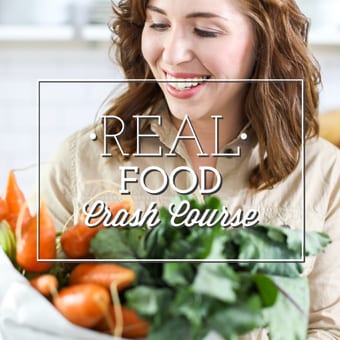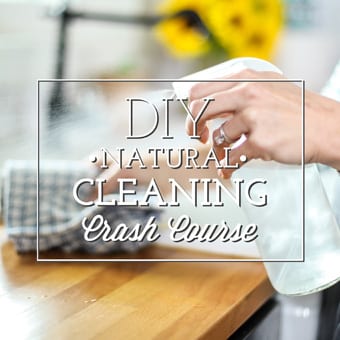 Subscribe to download the Courses