This post may contain affiliate links. Affiliate links come at no extra cost to you. These links allow me to share the products I authentically recommend (and use) and support Live Simply by receiving a small commission.
It's been a busy week and all for a good reason.
For the first time in weeks I finally sat down at my desk and opened my planner. "What? August 11?"
First, how did summer fly by so fast? It seems we were just enjoying popsicles together on the porch, chatting about the intense summer heat.  Now, suddenly we're expected to pack delicious back to school lunches (did you enter the giveaway?), make homemade ice packs, and talk all things apples. Where did summer go?
Second, Tuesday, August 12 was a special day. Dustin and I's ninth anniversary to be exact. I'm not old enough to be married nine years. Once I face reality, I wonder: where did nine years go? 
The sudden urge to check the abandoned calendar on my desk was probably a smart, marriage-saving move. I'm about 99% confident we would have forgotten our anniversary. Not out of a lack of love, just from the busyness of doing life together. I guess you could say everyday is like an anniversary to us. Too mushy? Okay, let's just stick with good things happen when you marry the geeky kid from high-school youth group.
With summer ending and a special day approaching, my deep desire for pie kicked into high gear. Not just any pie. The kind of pie great-grandma would make; simple and rustic, made with the best fruits of the season and naturally sweet. One big problem: I don't bake pies.
Trust me, friend. There's a reason you've never ever in the existence of this blog viewed a pie recipe, picture, or story. I simply don't make pies. It's not that I don't want to. Oh trust me, the desire and intense cravings exist, but the actual results are far from pleasing. There must be answer to the pie-making woes.
The answer lies in a fancy little word: galette.
A galette is basically a pie for people who are pie-challenged or just want a break from the same ol' traditional pie. If you're looking for a real definition, I'll provide one of those too. A galette is a flat round cake of pastry or bread.  Homemade galette is just about the most divine, simplest treat one can make, and the perfect way to use summer's sweet fruit.
Before summer passes a perfect peach blueberry galette must be shared. In celebration of summer and nine amazing years with my high-school geek (who turned out to be one hot guy…the geeks always do). So, pull up a chair at our table  (there's enough room for everyone) and let's enjoy one of life's sweetest pleasures: peach blueberry galette.
Peach Blueberry Galette
Ingredients
Filling:
3 cups peaches sliced
1 cup fresh blueberries
1/4 cup sucanat
2 TB lemon juice
2 TB flour of choice
1/2 tsp ground cinnamon
2 TB sucanat or organic cane sugar
1 egg white
Instructions
Preheat the oven to 350F.

In a large bowl whisk together the flours and salt. Add the cold butter cubes. Cut the butter into the flour with your hands or a

pastry cutter

, until the flour and butter resembles coarse crumbs.

Add 1 TB of cold water at a time to the flour/butter mixture, stirring with a fork. After a couple of tablespoons of water, begin to knead the dough together with your hands. The dough should be "wet" and form into a ball. Add more water until the dough is fully formed into a moist ball.

Lay the pastry dough on parchment paper. Flatten with your hand. Starting at the center of the dough, slowly work the dough outward into a flat pie crust. Set aside.

In large bowl combine the peach slices, blueberries, sucanat, lemon juice, flour, and cinnamon. Gently toss the ingredients together.

Carefully pour the peach mixture into the center of the pastry. Scatter the filling to cover a majority of the pastry, leaving enough room on the edges to fold the pastry over the edge of the filling.

Fold the end of the pastry over the filling, leaving the top of the filling exposed.

Brush the folded pastry dough with egg white and sprinkle with extra sucanat.

Bake for 45-50 minutes until the pastry is golden and fruit is soft and juicy.

Allow to cool for at least fifteen minutes before cutting.
If you make this recipe, be sure to snap a photo and hashtag it #LIVESIMPLYBLOG. I'd love to see what you make!
My Free Crash Courses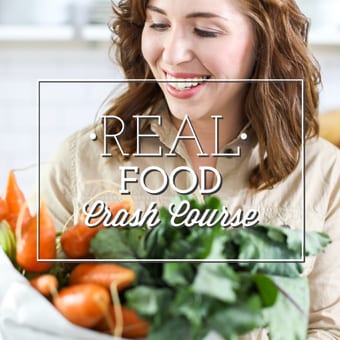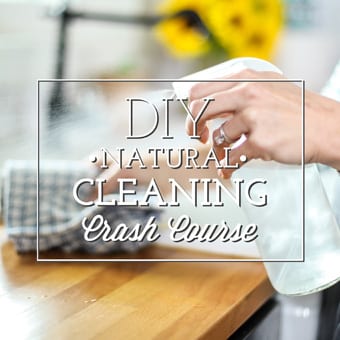 Subscribe to download the Courses