This post may contain affiliate links. Affiliate links come at no extra cost to you. These links allow me to share the products I authentically recommend (and use) and support Live Simply by receiving a small commission.
Boy am I stuffed!
So far in the Ultimate Fall Baking classes we've enjoyed big slices of zucchini-stuffed chocolate cake. Cake was followed by nourishing chicken soup topped with spelt dumplings, and syrup was poured over a seasonal Dutch Baby made with einkorn flour. Yes, there's been a whole lot of eating, but we've been learning too. We've conquered spelt and einkorn successfully with new knowledge of how the flours work and are used in every day baking.
Today, we're going to learn about a flour many of us are familiar with, whole wheat. Until this past year I truly didn't understand the how and why behind even the most popular of the whole grains like whole wheat. Understanding how whole grains work and when to use them has made all the difference in my baking. Knowledge is power and the difference between a dense brick-like loaf of bread and a delicious loaf that's enjoyable and edible, so roll-up your sleeves and let's get started. I bet you'll learn something new!
What is Whole Wheat?
Modern-day wheat is believed to have originated from ancient emmer grain in the Fertile Crescent. Modern-day wheat, known as "whole wheat," has undergone hybridization from its original form. The word "hybridization" may seem scary, but the fact is much of our food today has been hybridized. So what's hybridization? Sarah at the Healthy Home Economist puts it simply: "Hybridization typically occurs through selection of desirable and inheritable characteristics that are either dominant or recessive genetic traits." (source) Emmer's hybridization resulted in a wide selection of whole grains.  
Before we move on to talking about whole wheat baking, it's important to note that modern-day wheat is not genetically modified (at least not at the moment). Whole wheat's change is simply due to hybridization, a common agricultural practice, not genetic modification.
"Whole wheat" is wheat in its whole form, consisting of: bran, germ, and endosperm. When you purchase whole wheat berries or whole wheat flour, you're purchasing the whole nutritional package, nothing has been stripped away. The vast majority of the nutrients found in wheat originate in the outside layer called the "bran." White all-purpose flour removes bran along with the germ (ever heard of wheat germ?) resulting in a white, soft nutritionally-void flour. All-purpose flour starts as a whole grain, but the earthy (and nutritional) qualities are stripped away. As you know, I occasionally use all-purpose flour for baking for crusty bread or quiche crust, but for the majority of baking I prefer to use grain in its whole form.
There are many different varieties of wheat that can found today. Each one has its own distinct qualities and are used for different baking purposes. The two wheat varieties which are most commonly found in stores are: hard red wheat (whole wheat flour) and hard white wheat (white whole wheat flour).
White whole wheat is not a refined flour like all-purpose flour. White whole wheat was originally developed by cross-breeding red wheat, resulting in a different color kernel and a less "earthy" and bitter taste than hard red wheat. White whole wheat flour produces baked goods that are fluffier than dense whole wheat goods due to a slightly lower amount of protein.  You can learn more about the difference between hard red wheat and hard white wheat on Bob's Red Mill's blog.
Why Should I Use Whole Wheat Flour?
Whole wheat flour is whole and unprocessed, consisting of the bran, germ, and endosperm. Whole wheat is also easy to find (unlike spelt and einkorn which often require special ordering) in most American grocery stores making it an inexpensive choice compared to other whole grain options. For price and convenience whole wheat flour is the easiest whole grain to start using when switching to real food.
How Can I Use Whole Wheat Flour?
Whole wheat flour can easily be subbed for all-purpose flour, however, the variety of whole wheat can greatly impact your baking results.
Hard red wheat (whole wheat flour) is best used for breads. Hard white wheat (white whole wheat flour) is best used for baked goods with a lighter, gentler texture, such as: pastries, biscuits, lighter breads (quick breads, muffins), and cakes. The two grains can also be combined to create baked goods with a lighter texture than 100% whole wheat, but with a slightly "earthy" wheat taste.
Some of the best advice I've received for using hard red wheat (whole wheat flour) comes from a Better Homes and Gardens Q&A segment:
"When making cookies with whole wheat flour, reduce the butter by 20 percent. When making cakes with whole wheat flour, add another tablespoon or two of liquid. When altering a white bread recipe to become whole wheat bread, you may need another ¼ cup or so of liquid." (source)
This little nugget of wheat advice has been valuable for making delicious whole wheat cookies and breads countless times in my kitchen.
It's important to note that you will notice a considerable color difference when substituting hard red wheat (whole wheat flour) in recipes that call for all-purpose flour. All-purpose flour produces light yellowish baked goods. The same baked good made with 100% hard red wheat will produce a brownish final product. This is important to consider particularly around the holidays when sugar cookies and white cakes are made. If you'd like to substitute a whole grain flour in these recipes, I'd recommend using the hard white wheat (white whole wheat flour), whole wheat pastry flour (we will talk more about this flour later in the week), or einkorn.
How Do I Store Whole Wheat Flour?
Wheat berries have a longer shelf-life than wheat flour (ground berries) when kept in sealed containers to prevent moisture and bugs from contaminating the grain. Whole wheat flour (ground berries) can be stored in a cool, dry place for one to three months or long-term in the freezer. 
Purchasing Tips
I purchase both Bob's Red Mill wheat berries and stone-ground whole wheat flour, along with white whole wheat flour (now called "Ivory Wheat Flour").
Wheat berries require grinding berries at home, but this can easily be accomplished with a grain mill. Berries can be found online through Amazon and Bob's Red Mill and natural food stores (look in the bulk section for the best price).
Wheat flour is incredibly popular (it's also the third most produced "cereal" in the world behind corn and rice) and can be found at many conventional grocery stores. Most stores now carry whole wheat flour and white whole wheat flour.  You can also purchase wheat flour from Amazon and Bob's Red Mill.
Whole Wheat Recipes to Get You Started
To get you started with whole wheat, I've compiled a few real food recipes that specifically call for whole wheat or white whole wheat flour. Remember, you can also use whole wheat or white whole wheat flour in your favorite recipes that call for all-purpose white flour. 
Whole Wheat & Cinnamon Raisin Bread from Live Simply
Whole Wheat Blueberry Muffins from Live Simply
Whole Wheat Chocolate Banana Muffins from Live Simply
Soaked Whole Wheat Tortillas from We Got Real
Whole Wheat Chocolate Chip Cookies from Live Simply
Whole Wheat Apple Walnut Bread from Back to the Book Nutrition
Healthier Homemade Gingerbread Men from Live Simply
Whole Wheat Carrot Applesauce Muffins from 100 Days of Real Food
Naturally-Sweetened Whole Wheat, Buttered Sugar Cookies from My Humbled Kitchen
Finally, before we part ways, let's share a scone (or two), but not just any scone, a Whole Wheat Blackberry Scone. These scones are made with whole wheat flour from red hard wheat. This recipe is simple to make, so it's perfect for a whole wheat newbie who wants to experiment with the earthy taste of whole wheat flour.
Whole Wheat Blackberry Scones
Instructions
Preheat the oven to 400F.

Place a fine mesh sieve

(like this)

over a large bowl. Add the flour to the sieve (a cup at a time depending on the size of your sieve) and sift the flour into the bowl. This step produces a lighter scone texture. Once the flour is in the bowl, whisk in the salt and baking powder.

Cut in the butter with a pastry cutter or your fingers until the flour and butter resembles coarse crumbs. Set aside.

In a medium-size bowl, whisk together the buttermilk, egg, and honey. Set aside.

With the back of a fork, crush the blackberries and gently press out any extra juice. You can use the juice to drizzle over the top of the scones once they are cooked, mix in yogurt, or add to sparkling water. The juice of the berries will add too much moisture when added to the dough.

Add the wet ingredients to the flour mixture and stir just until the dry ingredients are wet (don't over-stir). Add the crushed blackberries to the dough and gently form the dough into a large ball, incorporating the blackberries into the dough.

Break apart fistfuls of dough, dropping them onto a baking sheet.

Bake for 15 minutes. After baking and while the scones are still hot, brush the tops of the scones with the tablespoon of melted butter.

Serve with honey, blackberry "juice" from pressing the blackberries, or butter.
Disclosure: This post is sponsored by Bob's Red Mill. The opinions and photos expressed are completely my own. I'm thrilled to team up with my favorite companies to bring you this fall baking series. As a blogger, I'm privileged to partner with companies making a difference in the natural and real food world.  I only endorse companies and products I 100% love and believe in.
More Ultimate Fall Baking You May Like: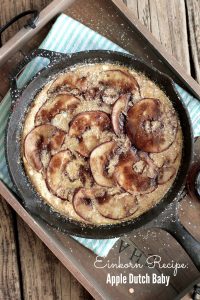 How to Use Einkorn Flour + Apple Dutch Baby
How to Use Spelt Flour + Chicken & Spelt Dumpling Soup
If you make this recipe, be sure to snap a photo and hashtag it #LIVESIMPLYBLOG. I'd love to see what you make!
My Free Crash Courses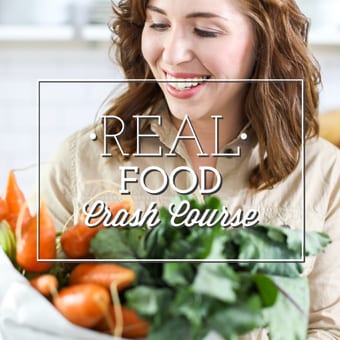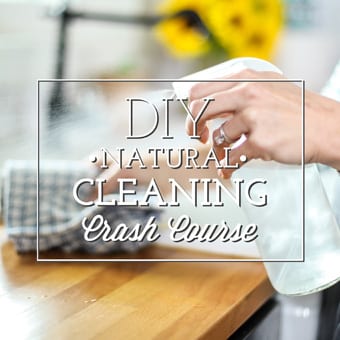 Subscribe to download the Courses