This post may contain affiliate links. Affiliate links come at no extra cost to you. These links allow me to share the products I authentically recommend (and use) and support Live Simply by receiving a small commission.
Conquering bedtime has been on my list of  my most-conquer-now tasks. I'm sure this task is on nearly every parent's conquering list; along with laundry, dishes, and dirt. And "they" say, "Life doesn't change once you have kids." Or maybe I just didn't listen?
In an effort to make bedtime a stress-free and enjoyable process, I created a simple bedtime routine for accountability. If you missed it earlier this week, you can find the bedtime chart and routine over here. Plus, a printable to get you started with making your own board for a stress-free bedtime.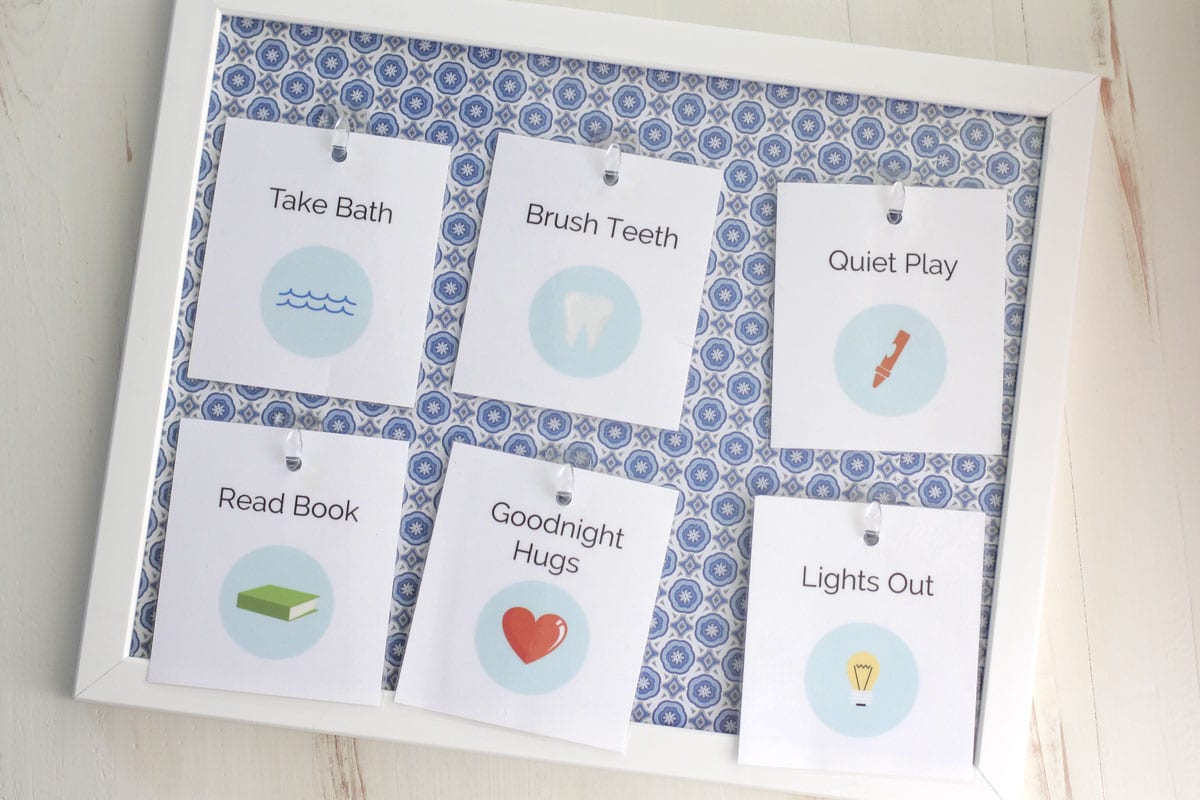 Even with an amazing new system, a mom needs a few tools in her bedtime toolbox to help the process of those sweet Zzzzzzs along. Yes, there are books, quiet songs, and even the sound machine (you know, that machine that sounds like a mother's womb or giant tug boat), and lots of cuddles, but there are also bath-time tools that can help relax the kiddos and encourage the lights out time.
One of my favorite bedtime tools is sleepy-time bath salts. A simple combo of dried lavender, lavender essential oil, and epsom salts. Lavender naturally encourages relaxation and epsom salts are rich in magnesium, and magnesium= sweet dreams. My bath salt recipe was original formulated for my kids, but I regularly enjoy a few scoops in a relaxing mommy-bath with a nice glass of organic red wine and raw brownies (which you need to make!). Natural, real food mommy-time at its finest.
While I love my sleepy-time salts, I don't always have time to whip up a batch (and often forget to restock my supply of epsom salts). For this reason, it was time to formulate a new sleepy bath "tool."
I started making my own homemade body wash a couple of years ago. That simple body wash was my second ever DIY recipe and it still sits in my shower (of course, I'm talking about the same recipe, not the same exact jar of body wash). My kids have enjoyed using my homemade body wash since they were tiny babies, but as they grow and mature into independent little people (a true joy to watch), they enjoy having their own unique products to use.
Independence and a desire for a Piper-and-Londyn-friendly body wash was the perfect time to experiment with a new homemade kid body wash recipe that could not only aid in cleaning, but also sleeping! A body wash that's cost-effective and super easy to make was born! I promise, it really is simple to make!  Remember, "Live Simply?"
The base of this kid-friendly body wash is made with castile soap and water. This solution is then mixed with nourishing fractionated coconut oil, which unlike the coconut oil bought for cooking, remains at a liquid state despite temperature changes. This means the oil won't clog your drain in the winter…woohoo!
Glycerin is added to enhance the bubbles…a kid's best bath friend. Finally, the secret sleepy ingredient is added.
The top secret ingredient is called, "Kid Safe Nighty-Night Essential Oil." This essential oil is a new blend introduced by Plant Therapy as part of their amazing new line of kid-safe essential oils formulated with the help of aromatherapy expert Robert Tisserand for kids ages 2-10.  The line not only includes this sleepy blend, but also oils for tummy aches, Eczema, allergy symptoms, headaches, and more.
With my secret sleepy body wash, lots of kid-friendly bubbles, and a bedtime routine board, nighttime is once again enjoyable and sweet Zzzzzs are conquered.
DIY Homemade Kids' Sleepy-Time Body Wash
Instructions
In a jar or soap dispenser or jar, add the water first (to prevent bubbles) then the liquid castile soap, followed by the glycerin and oils. Shake the ingredients together.

Shake the ingredients before using. Use a small amount on a wet washcloth or sponge. When you introduce water into a product without a preservative you always run the risk of introducing bacteria, so use water-based products quickly.
Recipe Notes
The "where to buy" links provide links to the actual products I use. As always, I recommend shopping around online and at local stores for the best prices and products you love.
Ingredient Notes
When you introduce water into a product without a preservative you always run the risk of introducing bacteria, so use water-based products quickly.
This homemade body wash can also be used as shampoo. I don't have success with castile soap and my hair, but it works wonderfully on my kids' hair. If you plan to use this as a kids' shampoo leave out the nourishing oil (coconut oil) as it may cause greasy hair. I also like to use my foaming body wash.
*Castile soap is a concentrated natural vegetable-based "soap" that greatly differs from the toxic soaps we are accustomed to on store shelves.
The "where to buy" links provide you with information on the products I use to make this soap and many other DIYs. Lavender essential oil may also be used in this recipe in place of the Nighty-Night Essential Oil. 
If you make this recipe, be sure to snap a photo and hashtag it #LIVESIMPLYBLOG. I'd love to see what you make!
My Free Crash Courses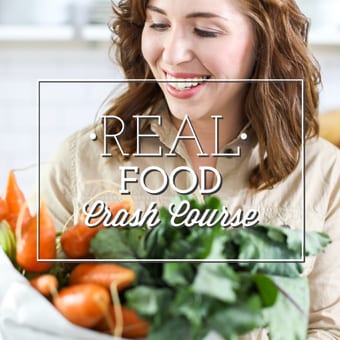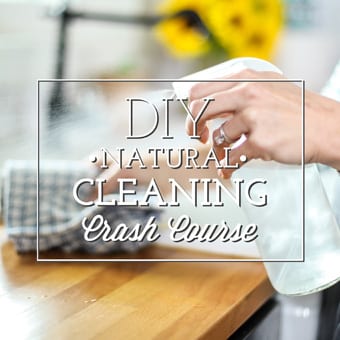 Subscribe to download the Courses