This post may contain affiliate links. Affiliate links come at no extra cost to you. These links allow me to share the products I authentically recommend (and use) and support Live Simply by receiving a small commission.
Rest assured. The person behind this blog, writing this very post, is not four years-old.
I'm a grown adult, and yes, I still use the word, "boo-boo." This isn't healing cream for cuts, scrapes, and burns (well technically it is). This is healing "boo-boo" cream. Maybe the use of the word "boo- boo"  is a reflection of my current season of life. "Mom…Mom…Mom…"
Have you noticed how when you become a parent your entire vocabulary changes? Subconsciously the hours of Sesame Street and Daniel Tiger's Neighborhood start invading your dreams, in the very best way, and soon you're singing, "Grown ups come back…" Then there are the times when you kiss your husband good-night and lovingly whisper, "Ugga Mugga!" And the crazy thing is that he just smiles and replies, "I love you too!" That, my friend, is the ever-changing and vast vocabulary of a parent.
PS: If you're totally lost in our conversation right now, please YouTube "Daniel Tiger's Neighborhood". I promise it will be the best three minutes of your day! A rich vocabulary lesson awaits.
Now, back to boo-boos. After all, that's the reason we're here today–boo-boos.
Last year I shared a DIY recipe for my homemade boo-boo cream here at Live Simply (you can find it here, but I'll provide the full recipe below), a replacement in my home for Neosporin that's made with simple healing ingredients. I've received many questions about the recipe over the past year, inquiring about the technique and ingredients. While the techinique and ingredients are simple (the way we like to keep things around Live Simply), a list of words can often feel a bit complicated.
I'm a visual learner and although I love to read, watching a video or studying pictures helps clarify directions in my mind. So today, I'd like to help you visualize and simplify homemade boo-boo cream. And yes, you must channel your inner four year-old and call it "boo-boo cream."
Trust me, making your own healing boo-boo cream (AKA: a homemade Neosporin-like alternative) is a very simple process with the final result of a long-lasting cream made for the ouchiest of boo-boos. Hey, no judging. I'm expanding your vocabulary!
Let's get started…
DIY Homemade Healing Boo Boo Cream
Instructions
In a large pot or double broiler (pictured in the video), combine the coconut oil and olive oil. Melt the oils over low heat. Once melted, add the dried lavender and calendula. Over low heat, infuse the herbs for 30 minutes.

After 30 minutes, use a fine mesh strainer and cheesecloth to filter the herbs from the oil.

Return the infused oil to the pot (be sure to clean out any remaining dried herbs before returning the oil to the pot). Over low heat, add the beeswax and honey. Stir for 1 minute. Turn off the heat and add the essential oils (tea tree and lavender).

Pour the mixture into glass jars (I used Weck Jars in the video tutorial). The mixture will begin to solidify. Stir every 1-2 minutes so the honey doesn't sink to the bottom of the jar. The mixture takes 5-10 minutes to fully set. Once set it's ready to use and will keep for 1 year.
Recipe Notes
I purchase a bulk-size bag of beeswax from Mountain Rose Herb. I've also purchased beeswax pellets on Amazon (smaller bags), and enjoyed the product. A local beekeeper in our area just started selling beeswax bars, so if you have connections with a beekeeper in your area, ask about purchasing beeswax.
The "where to buy" links provide links to the actual products I use. As always, I recommend shopping around online and at local stores for the best prices and products you love. Find my favorite DIY ingredients and tools, here.
More DIYs You May Like:
 How to Make Homemade Vapor Rub: Video Tutorial
 How to Make Homemade Ultra-Moisturizing Lotion (without Coconut Oil)
If you make this recipe, be sure to snap a photo and hashtag it #LIVESIMPLYBLOG. I'd love to see what you make!
My Free Crash Courses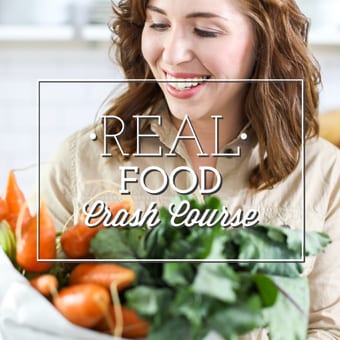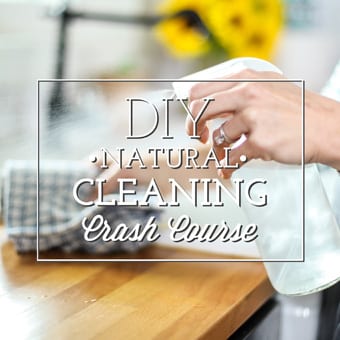 Subscribe to download the Courses