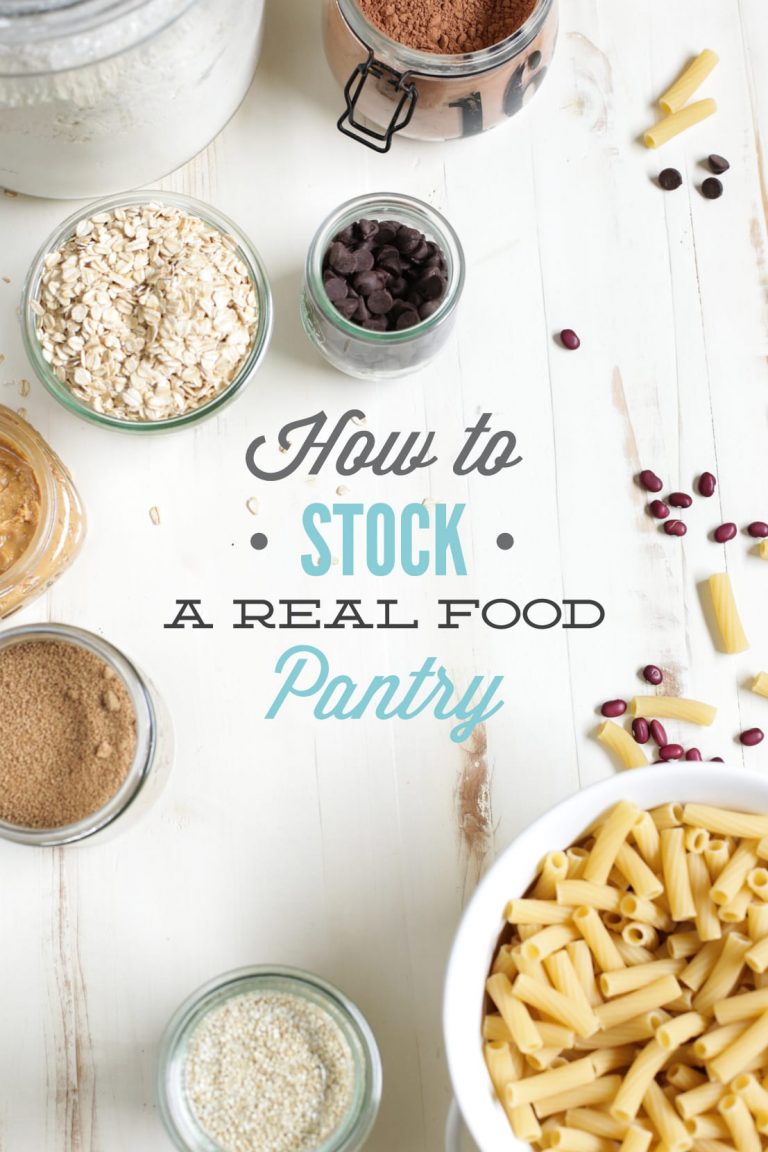 The first year of our real food journey was one of significant changes.
"Regular" eggs were traded for "pastured" eggs. Skim milk was replaced by raw whole milk from a local farm. Boneless, skinless chicken breasts were traded for whole cuts of meat from grass-fed and pastured animals.
Gone were the quick-fix boxes of morning cereal and easy macaroni and cheese packets. The convenience foods we loved and grew up with as children of the 80's were replaced by new foods called, "ingredients." The mega-long ingredient lists, written in an alien chemical language, were traded for two-ingredient pastas, dry beans, rice, whole sweeteners, oats, and nut butters.
Real food was not an overnight change for our family, rather a practice of daily small steps moving toward a lifestyle of real food.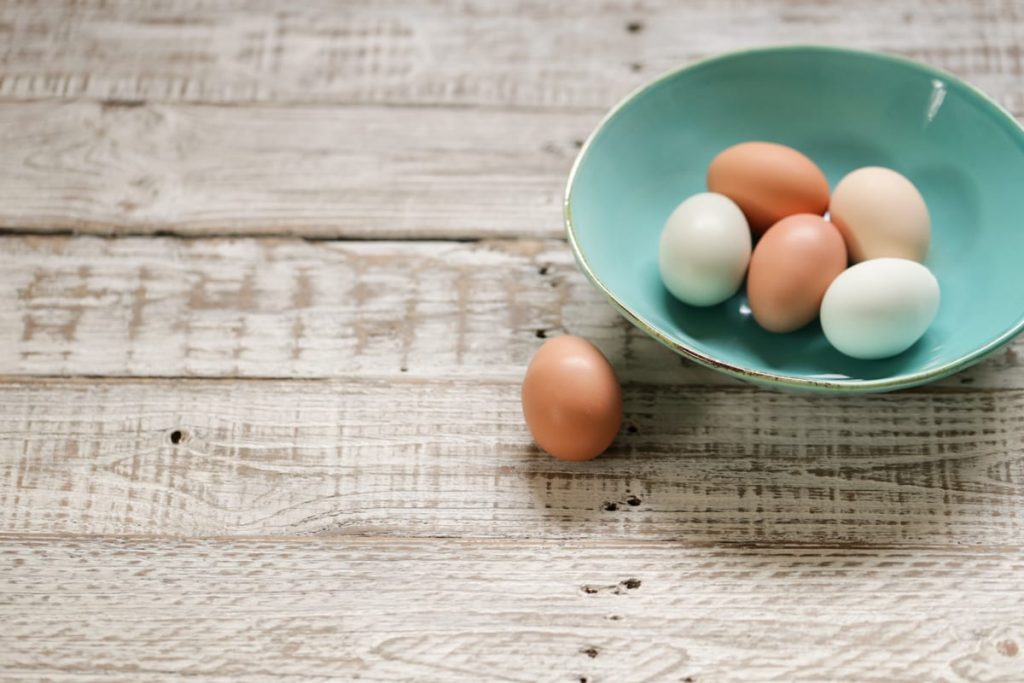 The American pantry is probably the greatest offender of processed and fake food (the complete opposite of real) which is why the first step our family took toward a real food lifestyle was a purge of our pantry. The processed junk was slowly replaced by real ingredients.
If you're feeling slightly overwhelmed by the idea of switching to a real food lifestyle,  I'm here to encourage you. The task may seem daunting. Trust me, I once felt overwhelmed by the changes that needed to be made.  The key to making real food a doable lifestyle is to start with small steps.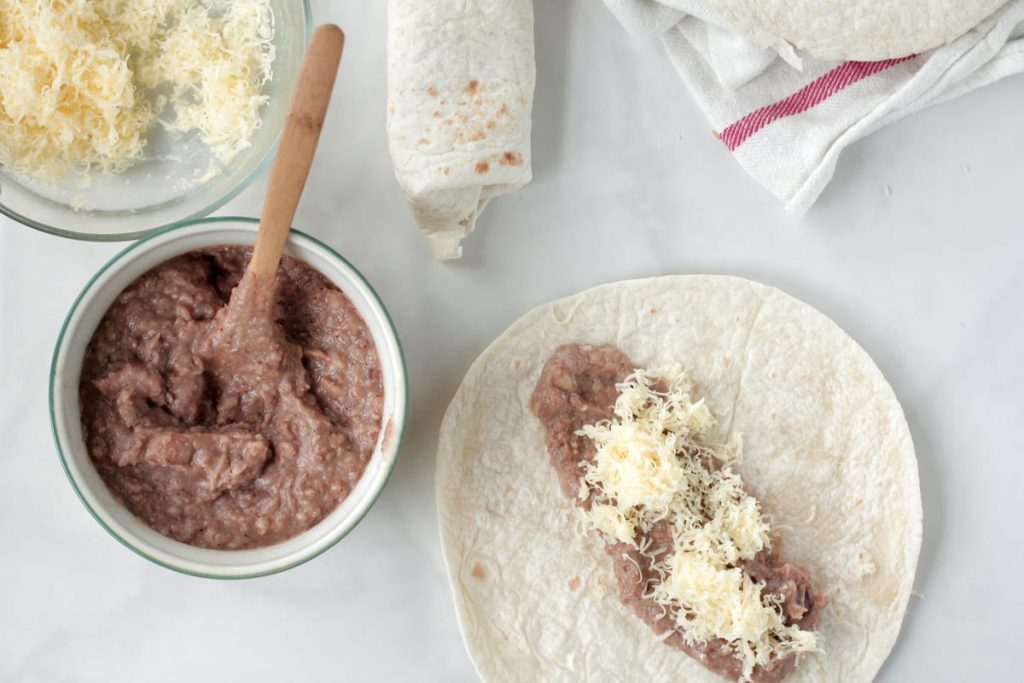 Today, I invite you to take a look inside my real food pantry.  Each pantry will look different due to taste preferences and real food eating-styles. The list below is a guide of what I consider real food essentials in my pantry. Your list may differ and that's okay. This is simply a guide, a reference list to build on or take away from.
I'm not asking you to immediately throw out all the processed food. Rather, start small.
Each time you go shopping, choose two real food ingredients to purchase instead of processed food. Focus on foods your family most enjoys, such as: cereal (replace with homemade granola ingredients) and salad dressing (replace with homemade dressing ingredients). For example: one week you may choose to buy a gallon of honey versus white sugar and a large bag of wheat flour or almond flour versus ready-made pancake mix. It's that simple. Slowly over time the fake food will be replaced with real ingredients.
 How to Stock a Real Food Pantry
Pasta: Stocking a variety of whole grain or grain-free pastas can make for a quick and easy dinner. We use pasta for spaghetti night, lasagna, pasta salads, and homemade mac and cheese. My favorite brands are Bionature and Jovial (einkorn and brown rice pasta).
Legumes (Dry and Canned): I've found the most common legumes called for in real food recipes include: chickpeas, black beans, pinto beans, kidney beans, and white beans. Green (French), red, or brown lentils are good choices as well.
Lentils cook quickly and are perfect for adding to soups or making meatless dishes like shepherd's pie and meatballs.
I prefer to cook dry beans, after an overnight soak in a bowl of water, in the crockpot on low for 10 hours with a couple of garlic cloves, a bay leaf, half an onion, and a bit of salt. Many times I make extra beans to freeze for a quick dinner. I also keep a few cans of beans in my pantry as an emergency back-up on busy nights.
Dry beans can be found in the bulk section of most health food stores or in one-pound bags on store shelves.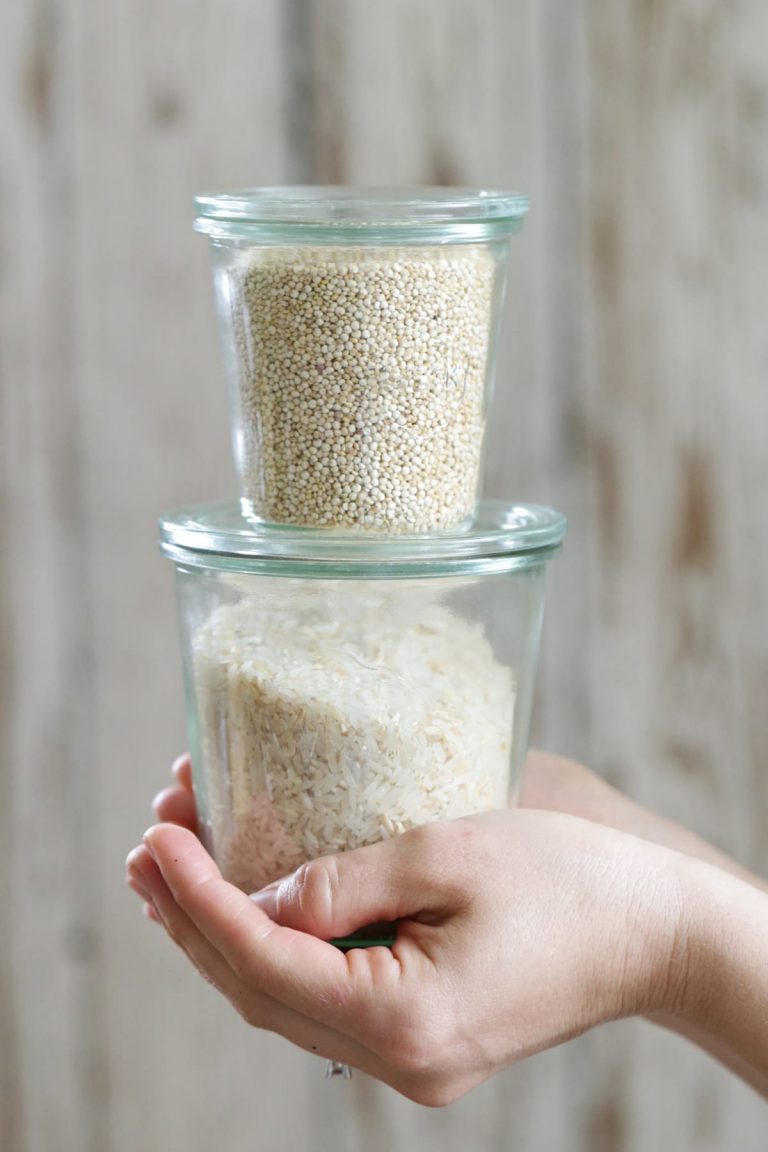 Rice and Quinoa:  Rice is cheap and can be used in a variety of meals. Quinoa is a bit more expensive, but can be a great addition to soups, meat, and veggie dishes. Rice and quinoa take on wonderful nutritional qualities when cooked in homemade broth. I prefer to purchase quinoa and white or brown rice (short to medium grain) from the bulk bins at my natural food store or Costco.
Honey and Maple Syrup: My preferred sweetener of choice is raw honey. Raw honey retains beneficial properties, so it not only sweetens, but can also help fight colds, allergies, and even acne. In small quantities raw honey can be an expensive purchase. Finding a local bulk supplier from a farm, farmer's market, or natural food store is usually the best option.
When purchasing maple syrup, avoid buying the less expensive pancake or imitation syrups which are nothing more than highly processed liquid sugar in a fancy bottle. The only ingredient in pure maple syrup should be: "maple syrup." I purchase maple syrup from Costco or my local health food store (Coomb's Family Farms brand).
I use honey and maple syrup to naturally-sweeten baked goods and drizzle over pancakes, waffles, yogurt, and homemade ice cream.
Canned Tomatoes: Canned tomatoes are useful for making homemade pasta/pizza sauce and adding to soup. Look for tomatoes in BPA-free cans or glass jars (Jovial brand). Canned tomato options include: diced, whole, and crushed.
Spices and Good-Quality Salt:  The spices you keep on hand will vary with your cooking style and personal taste. Here are a few of my favorites: cumin, thyme, Italian seasoning, oregano, chili powder, bay leaves, garlic powder, onion powder, nutmeg, cinnamon, ginger, vanilla beans (for homemade ice cream and homemade vanilla extract). My favorite brands, found at most health food stores, are Frontier and Simply Organic.
When purchasing salt, look for salt that's true to its original form with minimal processing. I prefer the brand Real Salt, but there are several quality salts to choose from at the natural food store or online. I use "fine salt" for most baking and cooking recipes.
Canned Goods: I believe canned goods have their time and place in the real food pantry. Many canned goods offer real food convenience, such as: beans (my favorite brand is Field Day), salmon, anchovies (for my favorite Caesar dressing), tuna (my favorite brand is Wild Planet), and coconut milk (my favorite brands are Thai Kitchen and Native Forest).
Oats: Old-fashioned rolled oats are a popular ingredient in many real food recipes. I use oats to make granola bars, oatmeal, pancakes, and overnight oats. Scottish or steel-cut oats are another option, but will not easily substitute for rolled oats. My favorite brand is Bob's Red Mill.
Cocoa or Cacao Powder: I use  unsweetened cocoa or cacao powder to make cakes, cookies, brownies, homemade Nutella, chocolate syrup, and smoothies. If you're looking for a natural chocolate for homemade goodies, cacao or unsweetened cocoa powder are great options. My favorite brands are Frontier, Chatfield's, and Equal Exchange.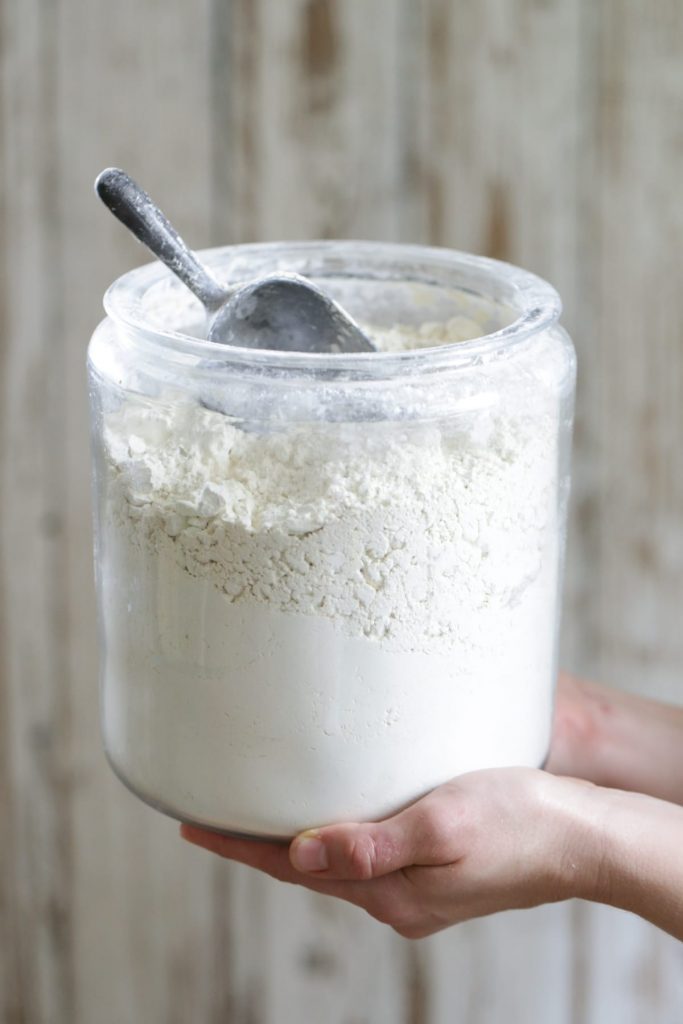 Flour and/or Wheat Berries: The type of flour stocked in each real food kitchen will vary. A few of my favorite flours include: unbleached white (for special treats), whole wheat, whole white wheat, whole wheat pastry, spelt, einkorn (an ancient grain), almond (grain-free baking) , and coconut (grain-free baking). If you prefer to mill your own grain you'll want to purchase wheat berries and a grain mill.
Chocolate Chips:  Because even real foodies can have a sweet tooth! Look for chocolate chips made without conventional soy lecithin. Chocolate chips alone are a delicious real food dessert and can be added to a variety of baked goods. I prefer Enjoy Life brand.
Baking Soda and Baking Powder: Baking soda and aluminum-free baking powder are used as leavening agents in baking. Baking soda may also be used for natural cleaning (scrub cleaner and  bathroom cleaner). I prefer Bob's Red Mill brand for baking.
Nut Butters: I keep a two-ingredient (peanuts and salt) peanut butter on hand at all times. Other nut butter options include: almond, cashew, sunflower seed, and walnut. Specialty nut butters are generally expensive, so I limit my purchase of specialty "butters." Many health food stores allow customers to freshly grind peanut butter and almond butter in the store. Homemade peanut butter is also very easy to make.
Natural Sugars: The type of sugar stocked will vary with each real food kitchen. A few of my favorites include: sucanat/organic whole cane sugar/rapadura, organic white sugar (for special occasions,  like these brownies), organic brown sugar or muscovado, and coconut sugar. You can learn more about real food sweeteners here.
Good-Quality Oils: Olive oil is great for cold uses and low to medium cooking temperatures. Olive oil has a low smoke-point. Using olive oil for high temperature cooking will cause the oil to easily burn and go rancid. Olive oil can be used to make: salad dressings, marinades, dips (hummus, pesto), and medium temperature roasting.
Coconut oil is a great multi-purpose cooking oil. Use coconut oil for frying, high temperature cooking, baking, and homemade beauty products. Look for unrefined or "virgin" coconut oil versus refined. Unrefined coconut oil is extracted from fresh coconut and is free of bleaching agents or additives.
Granola: Homemade granola is my answer to busy mornings when cereal is desperately needed. Granola also makes a great snack for little hands and a delicious dessert when sprinkled over yogurt or ice cream.
Nuts, Seeds, and Dried Fruit:  Nuts and seeds can be used for baking, snacking, and cooking. My favorite nuts and seeds are: walnuts, cashews, pecans, almonds, pistachios, sunflower, pumpkin, chia, flax, sesame, quinoa (yes, quinoa is technically a seed).
Dried fruit can be enjoyed as a snack, added to granola/granola bars, or muffins. My pantry stock rotates between: raisins, cherries, dates, apples, figs, and mangos.
A Better-Quality Treat: "Say what? Chips? I thought this was a real food pantry!"
Oh, my friend, it is!
Even a real food pantry can store a couple of treats from time to time. There are times when a bag of "better" potato chips make the perfect treat. There are many real food alternatives that can be found at local health food stores, from potato chips to chocolate bars. Just remember, these items are treats and should not consume the bulk of your pantry space.
More Real Food You May Like: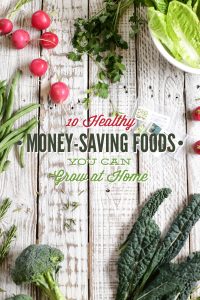 10 Healthy Money-Saving Foods You Can Grow at Home