This post may contain affiliate links. As an Amazon Associate I earn from qualifying purchases.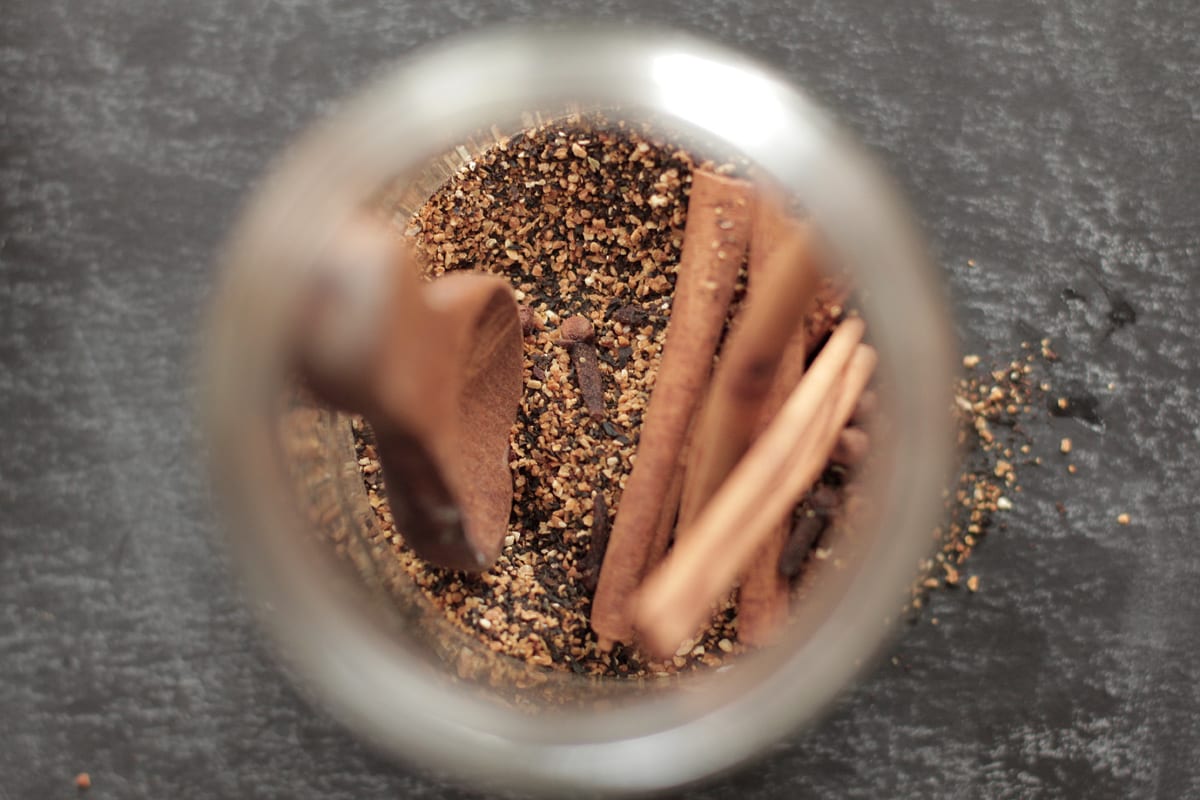 Who doesn't like the smell of something yummy baking or cooking? Think breakfast! Don't you just immediately draw a deep breathe, inhaling the lovely aroma?
I love how special scents can engage all my senses and home comes to mind. I love the feeling of nostalgia when homemade air freshener is simmering away or you open that hallway closet to grab a towel and inhale that smell that makes you say "ah", like the smell of fresh laundry.
The air freshener I'm sharing today not only makes for a deliciously eatable scent, it also brings me back to the days of Fall when I was a kid. My mom would simmer cinnamon on the stove top, a crisp breeze would be blowing outside, and the wood fire place would be crackling away down in our family room. My mom would be in a room near by, I would be snuggled up with my dog in the leather chair, and I'd sit and listen to the rustle of leaves blowing outside and all was good in the world. Yes, when I smell this, I think of comfort and the contentment of home.
These days, people think it's just too hard to make your own air fresheners, but that is the farthest from the truth. It's less expensive than store-bought options, and you get more for your money. This home freshener can be made in the same amount of time you can watch a television program, cook a meal, or even run to the store for one of those cans in the cleaning aisle!
Did you know that real estate agents actually sell houses trying to use home fragrance sensory? Well, I should say, they look to entice your senses with smells of warm pie in the oven with sprays or plug-ins,  just to give the "essence" of home.
Why? 
Because nothing gives you the warm fuzzies like a cinnamon roll hot out of the oven.
So, let's simmer down cinnamon, spices, and enjoy the comfort of home.
Cinnamon Spice And Everything Nice Air Freshener
The air freshener I'm sharing today not only makes for a deliciously eatable scent, it also brings me back to the days of Fall when I was a kid.
Ingredients
1/2

whole nutmeg

grated

1/4

cup

ground cinnamon

or 5 whole cinnamon sticks

1/4

cup

pumpkin pie spice

or apple pie spice

1/8

cup

cloves

ground

4

zested oranges

or frontier orange peel
Instructions
Zest and Dehydrate Orange zest in dehydrator or oven. If using the oven, use parchment or foil and bake at 230 degrees for 20-30 minutes. Watch the oranges so they don't burn.

Mix together spices and orange zest/peel.

Using a small sauce pan boil 3 cups water. Once at a rolling boil lower heat to simmer add spice/orange zest mixture.

*** If using store-bought, dehydrated orange peel there is no need to bake fresh oranges.

Simmer the air-freshener for as long as you please. This air freshener can be used over and over again. Just add water as it evaporates. Add more home freshener as needed.