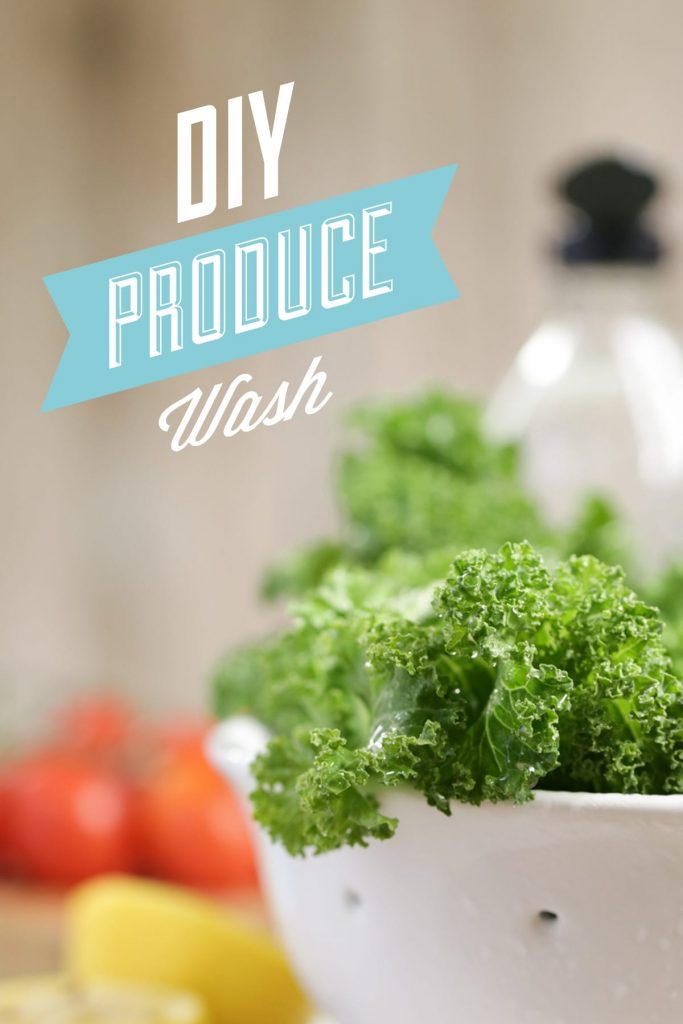 Years ago, when Dustin and I first realized our way of eating was…well, not to sound too judgmental…wrong, the first change I implemented was buying organic versus conventional food.
At the time, organic labeling was just starting to pop up on produce. While the produce department was just beginning to catch-on to the organic demand, the junk food aisles didn't suffer from any shortage of reinvented organic, "healthier" cookies, chips, and salad dressings.
As a young bride with the new responsibility of changing our drive-thru going ways, I was determined "organic"  always equated to "healthy" and "real." I would spend hours scouring our conventional grocery store, filling my cart with organic foods. Slowly, my grocery bill started to creep higher and higher, but I found myself justifying our increasing debt with the fact we needed to exclusively purchase organic food.
Honey, we need organic cookies!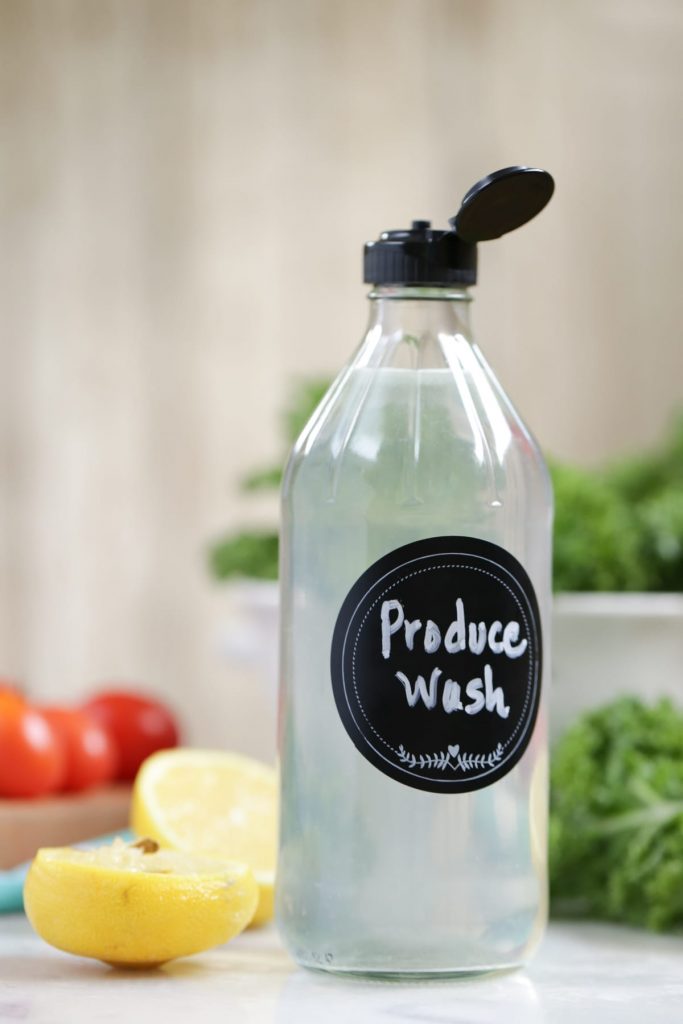 It took several years for me realize that buying organic isn't always the best route and doesn't always benefit a real food lifestyle. Now, hold on, let me explain!
As a young real foodie, I believed every food stamped with an organic seal must be good–cookies, crackers, chips, fruit roll-ups, salad dressings.  Years later my lightbulb moment occurred…
Real food can mean organic. I love organic food and believe buying organic is important.  I source organic produce (now from our local market, a produce delivery service, and a health food store where organic produce is much more abundant and cheaper than the conventional store), but organic is not the be-all and end-all.
Real food is about a lifestyle change, moving away from processed food (even organic processed food) to creating our own homemade meals. A change from relying on boxed cookies to spending ten minutes whipping pastured butter, sugar, and flour to create a homemade treat. Real food is about nourishing ingredients that naturally come from the ground or healthy animals, versus focusing on one little word that's now stamped all over food, even processed food.
I realize there are practices like spraying pesticides and developing GMOs. But I also believe that one shouldn't be defeated by a real food lifestyle just because of an organic label. I'd much rather purchase a box of conventional blueberries than organic,  if that choice means the difference between eating something fresh or processed. There are times I opt for the conventional lettuce versus the organic so that I can source grass-fed beef or raw milk. Those are a few of the choices that make real food a doable and affordable lifestyle for our family.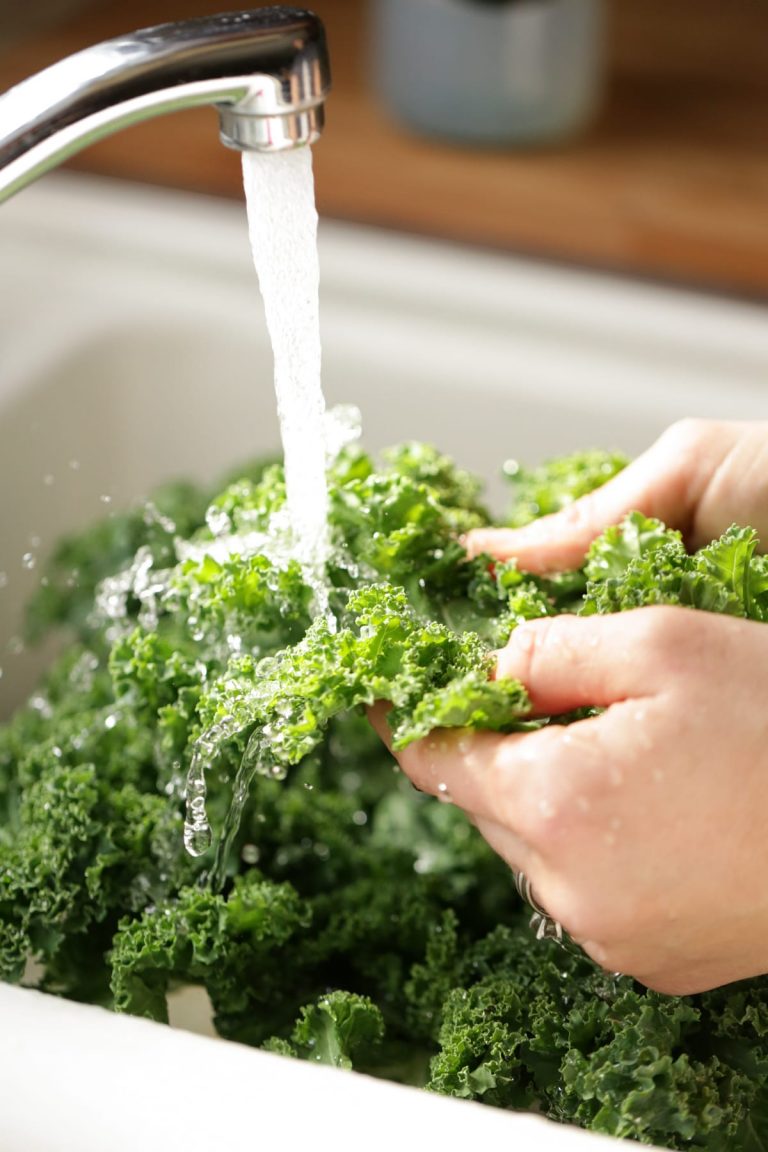 Each year the Environmental Working Group produces a guide identifying the "dirtiest" fruits and veggies on the market. This list is my go-to resource for knowing what food to prioritize when purchasing organic produce.
PS: If you own the Real Food Planning Challenge, you can find this printable on page 85. Along with a seasonal produce guide and how to store produce printables.  
Whether I purchase organic or conventional, I always wash our produce with a DIY produce wash made with three simple ingredients already found in my kitchen– vinegar, water, and fresh lemon juice.
Vinegar is the major player in my homemade produce wash, reducing both pesticides (yes, even organic produce can be sprayed with certain safer pesticides) and bacteria.  Lemon juice is antimicrobial, working to destroy bad germs and bacteria. The combo of the two kills any bacteria that may be found on produce and rinses away dirt and any pesticides.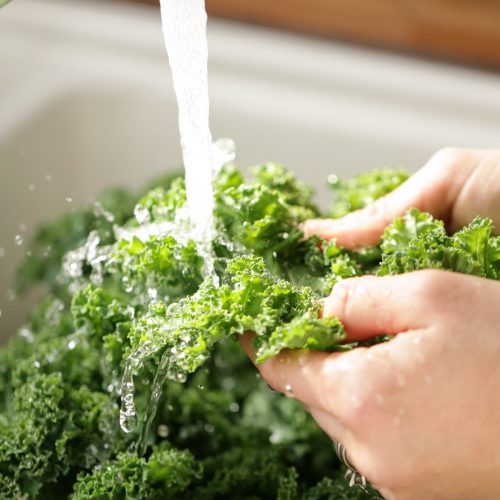 DIY Produce Wash
Whether I purchase organic or conventional, I always wash our produce with a DIY produce wash made with three simple ingredients already found in my kitchen– vinegar, water, and fresh lemon juice.
Ingredients
2

cups

water

1/2

cup

white distilled vinegar

or apple cider vinegar

1

lemon

juiced (optional, vinegar is the key ingredient in this mixture)

1

bottle

I reuse a glass vinegar bottle
Instructions
In a large bowl, combine all the ingredients. Pour the ingredients into a bottle(s) using a funnel. Store the DIY produce wash in the fridge until needed (this is necessary due to the fresh lemon juice).

To Use: Spray on the produce directly, then rinse the produce with cold water. Or, if you want to wash a bunch of things, pour the mixture in the sink and fill the sink with cold water to let all the veggies and fruits soak in the mixture for a few minutes. (If you're just looking to soak your veggies and fruit, you don't even need to make this in a bottle if you don't want to use it as a spray later for other produce items. Just add vinegar to cold water in the sink and soak the produce for a few minutes.) Then rinse and dry before storing. Want to see how I store all my produce? Check out this fridge tour.
Mom, whether you buy 100% organic produce or just a few items, know that you're doing an amazing job on this journey of real food. Keep stocking your home with fresh, real ingredients and preparing meals that nourish your family.