A Note From Kristin: My family has been enjoying the successes and failures of a home garden for a couple of years now. I believe growing your own food is a great way to foster a love for real food. Today, Renee is sharing a fun, practical, and simple way she's added to her edible garden.
Whether you have lots of land or an apartment balcony, this simple gardening project is a great way to enjoy the simpler side of life. As spring approaches, I hope you're encouraged to plant something, whether it's an herb garden in pots, or a wildflower and large edible garden. You can read more about favorite vegetables and herbs to plant, here.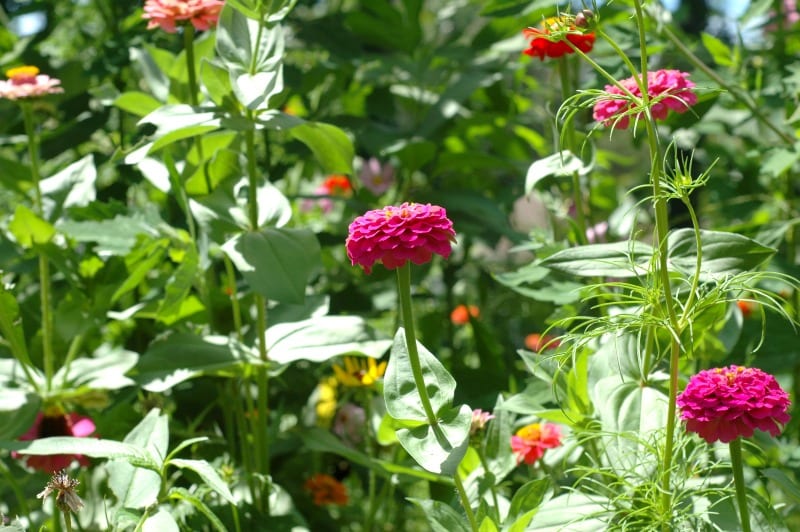 Contributor post written by Renee from Raising Generation Nourished
A little over 5 years ago, my husband and I bought our first house. Besides having a bigger kitchen, I was most excited about having my own garden. I had to wait about 6 months to get started since we moved in the late fall, and well, winters in Michigan aren't super garden-friendly!
Spring came and we planted our first family garden, and, while I was quite a novice, I thought we did pretty good for that first year. We changed a few things around the following spring and summer, learned a few lessons and improved little by little. One thing I just couldn't get over, however, was that my garden items that relied on pollinators, such as zucchini, I just couldn't get to work! Was it our beachy soil? Watering too much or too little? I self pollinated with Q-tips and still never got much of a harvest.
I couldn't get over the fact that I just never saw many bees or butterflies around to pollinate. We had plenty of flowers up in the front yard, though many of those even didn't attract them. We had a lot of woods and plants in the backyard where the garden was as well, but nothing that really was attracting to bees.
Last winter, I decided we would make my spring babies' birthday gifts (I have 2 spring babies): a wildflower garden in part of our backyard. This gift would not only give them a great seasonal project to work on, care for, and enjoy watching, but also bring my garden some pollinators!
I wasn't sure what the first year would bring, but I was completely overwhelmed with how well this worked! There were bees and Butterflies! They were so happy going from flower to flower, and my girls loved watching every minute of it.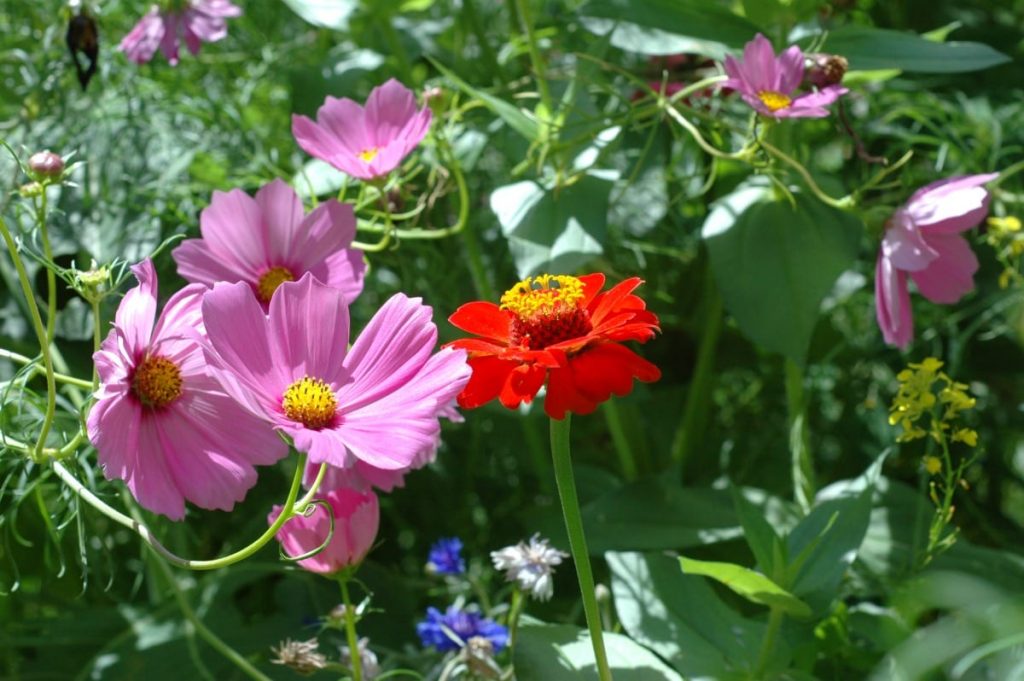 We put the wildflower garden approximately 20 yards from my veggie garden, and I can't tell you how happy I was to see the bees going in and out of my zucchini flowers every morning; it was amazing! For the first time I had enough of a zucchini haul that I got to freeze some. Actually, I made loads (gallons!) of this cream of zucchini soup for the freezer. We also made parmesan baked zucchini almost daily for lunch – the kids were obsessed!
So here's how we did it!
Building a DIY WildFlower Garden
We started out by finding a border we liked, and, based on the length of each piece of stone, we decided on a 10 foot by 10 foot square space. There are so many neat boarders out there – you can even make your border into a circle with some of the ones we found.
We cut in the ground to place the border, and then pulled up the grass in the middle. If you have a tiller or something similar, that might make this process easier and quicker. We just used good old hand tools and a little muscle ;). The kids had a ball while we finished this project! They literally spent the entire day studying and discovering the worms and the bugs in the ground.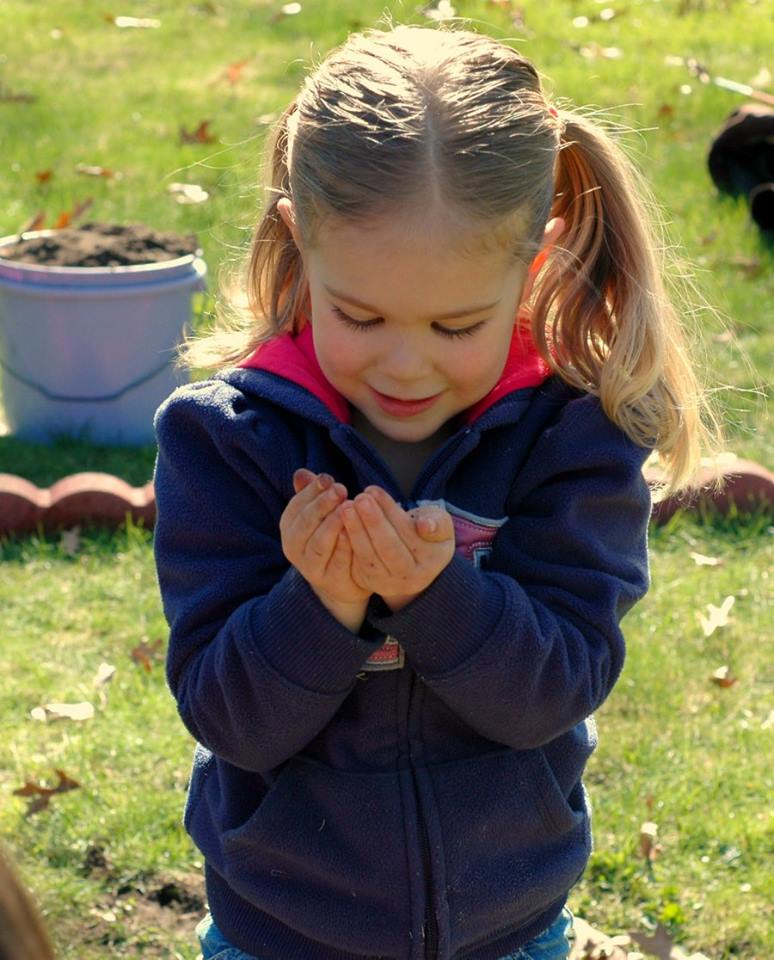 We laid down some weed barrier, and purchased some good topsoil as well as some natural fertilizer from our family farmer (manure) and raked it all on top – total of about 4 inches worth of fresh soil.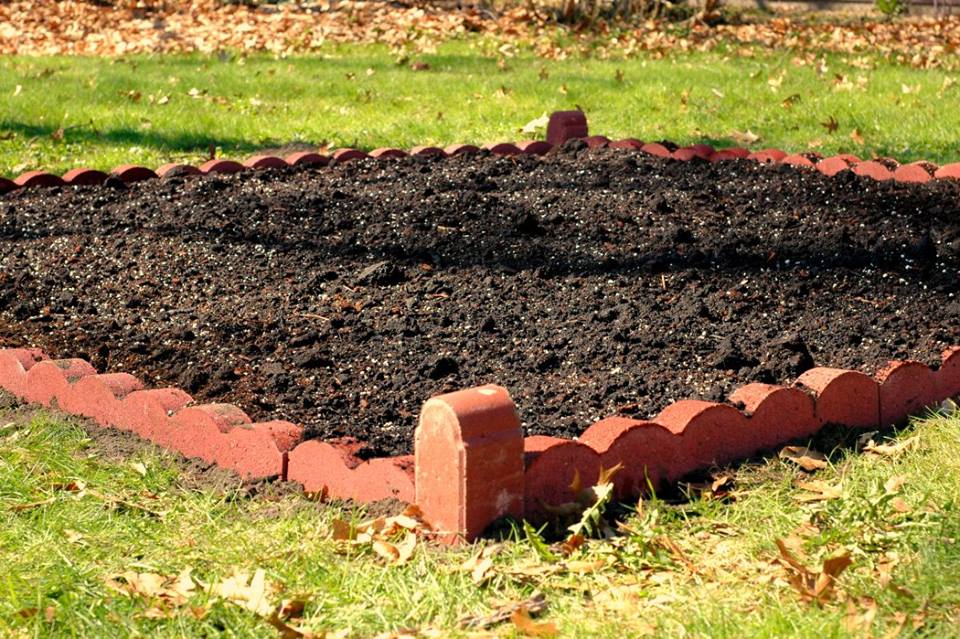 We used a bag of wildflower seed from our local grocer. Mostly because I am not a gardening expert, but I also kept this project cost effective for our budget as well as less time consuming. The bag we purchased was in the gardening center of our local store, and was specific to attracting butterflies, bees, hummingbirds, etc. There were even mixes there for shady areas if you don't have a lot of sun. If you love to garden and research different flowers, you can find so many resources on what types of flowers and plants attract pollinators as well as grow well for the area you live in. Another option is to use a wildflower scatter garden (similar to what I used) from SeedsNow.
This was by far the kids' favorite spring project we have ever done. They spent the late spring and all summer waking up to new flowers that grew as tall as them, watching how the bees work, and enjoying the colors.
You can follow our wildflower and garden adventures this spring over on my Instagram!