In just one month, Live Simply turns four years-old! That's just hard to believe. My baby is growing up.
The blog started as a way for me to share my family's journey and passion for real food and natural living. I wanted to simplify this journey for my close friends and family.
Live Simply is now about more than just the journey of four people living in my home. Live Simply is about us–you and me–and our journey (and passion) to simplify real food and natural living.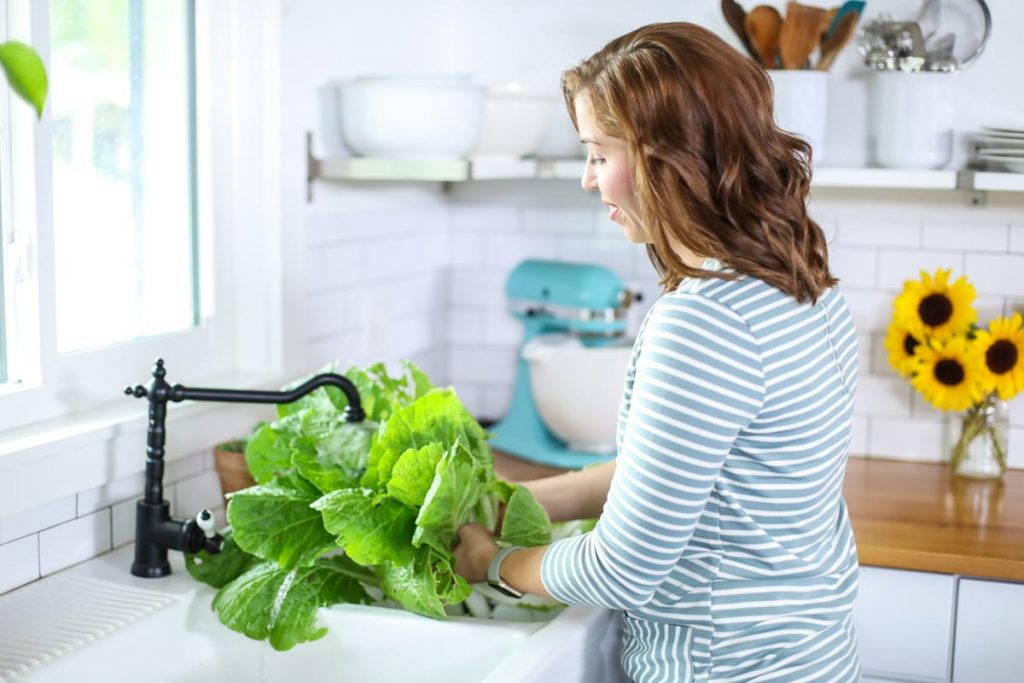 The Live Simply behind-the-scenes team has also grown. We now have a team of incredibly dedicated and passionate people who make Live Simply possible, and most of us have never actually met in real life. The internet is one amazing and crazy place, lol.
Live Simply now consists of two recipe developers/testers, Helen and Laura, who work with me to make sure the real food recipes on the site are consistently stellar.
Rachel oversees most of the Live Simply social media pages. She's always on the hunt to find the best recipes and resources to share with you on Facebook and Pinterest. She also helps with the Live Simply Newsletter and email.
Of course, you know Dustin–my husband, graphic designer, website manager, and my brutally honest taste-tester and encourager.
Finally, have you noticed how many videos we've been able to share on the Live Simply YouTube Channel over the past few weeks? Well, that's because Julia just joined the Live Simply Team as a video assistant.
Back in the "smaller days," when it was literally just me (and Dustin fixing my mistakes), I wrote a monthly series called "Things I'm Loving." I absolutely loved sitting down each month, breaking away from the typical recipe and DIY post, and sharing something a bit more random and personal. A post that highlighted a few of the "things" I particularly loved that month.
I've been playing around with the idea of bringing this kind of post back. So let's just do it!
I'm going to call these posts, "(Month): My Favorite Things."
I'll share one short "favorite things" post at the end of each month–as long as they're helpful for you. Oh, and I promise to keep them shorter than today's long-winded post (above).
My goal is for these posts to be helpful. If they're not helpful for the Live Simply Family, then we'll call it quits…promise!
Chime in. I would love to hear from you in the comments, and I know the rest of the Live Simply Family would love this as well. Share anything you're particularly loving right now: a recipe/DIY project, a book, a routine, a park, a brand, a store/market, an apron, a plant, a shirt. Anything!
February Favorite Things
Natural Skincare, Food, and Life
1. Coffee Subscription
Each month a new bag of coffee is delivered to our door (talk about awesome mail). Our favorite roasters right now: Heart, Stumptown, Ruby, La Colombe. Subscriptions are done through each companies website. I use an AeroPress to make my coffee. Dustin prefers a Chemex, when there's time.
2. Trader Joe's Mixed Nut Butter
So creamy, and no added oils or sugars! Tastes like Nutella, in my opinion, without the sugar and chocolate.
100% Pure makes it on this list three times, because I'm currently in love with their made-with-better-ingredients product line. This foundation goes on smooth for a "flawless" look, and it doesn't feel heavy or greasy.
4. Mascara
I've been on the hunt for a good, "more natural" mascara for quite a while. Right now my favorites are 100% Pure and W3ll People.
I use this oil blend mixed with aloe vera (1:1 ratio) to make a facial moisturizer (this recipe–same concept/ratios). The blend is made with grapeseed oil, hemp seed oil, evening primrose oil, and vitamin E oil.
Yep, this 32 year-old mom just discovered the power and magic of a good eye cream! WOAH!
7. Hot water + Lemon
My go-to morning drink alongside my coffee. The warm/hot water helps hydrate my body first thing in the morning, and it wakes up my digestive system. I try to drink a cup of the lemon water before my first sip of coffee. I've shared variations of this drink on the blog before: Turmeric Tea + Soothing Sore Throat Tea.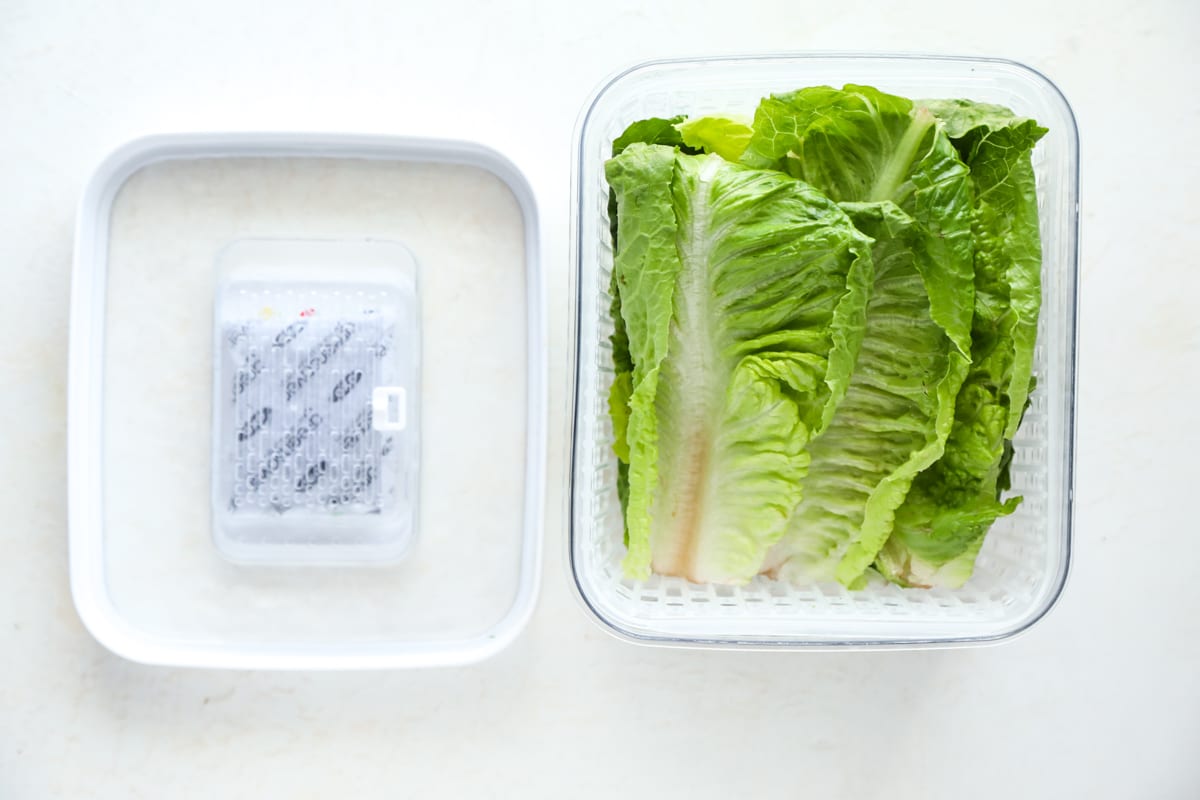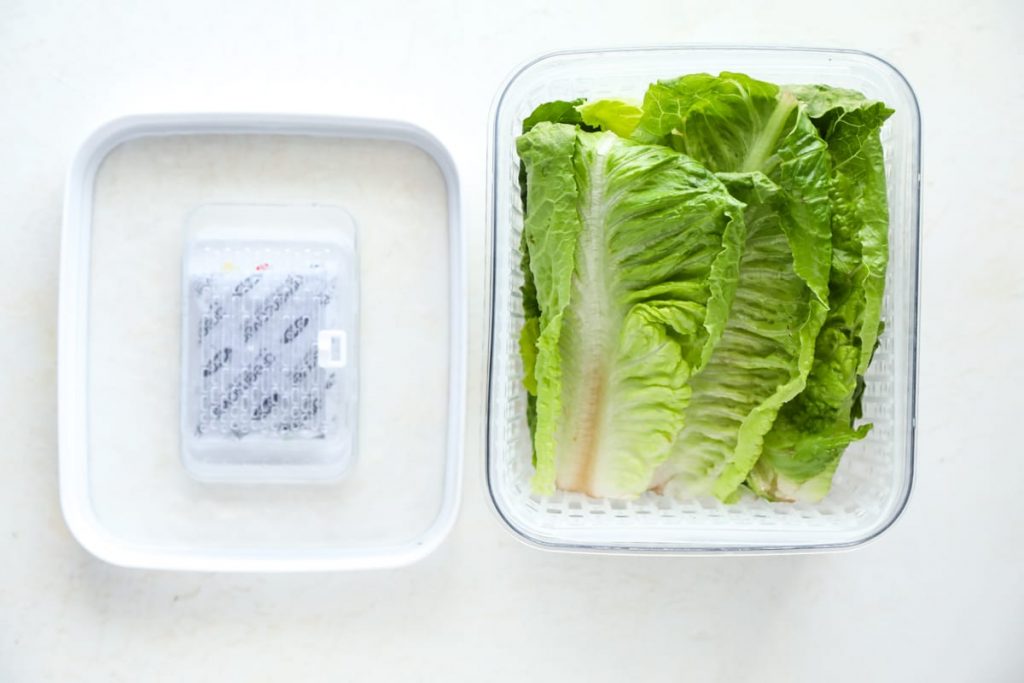 If you follow me over on Instagram, you probably know all about these keepers–I talk about them regularly. I used to keep my greens and various veggies in plastic baggies, or glass storage containers. No matter how I stored or prepped my produce, I couldn't get it all to last longer than a few days. The OXO containers have extended the life of my greens and some veggies and fruits by a week or two. The containers use charcoal packets, made from the shells of coconuts, to absorb the gas that causes fruits and veggies to rot faster. I have three medium boxes and two small boxes.