I grew up in a charming two-story home (which my father built when I was two years-old) on a quiet dead end street in Florida.
There were only two kids who lived on 7th Street North, myself and a little boy who lived next door and happened to be the same age as me, Christopher. Naturally, we became very good friends. We spent most of our weekends together: jumping on my trampoline, swimming in his pool, riding our bikes up and down our quiet street, and watching any Disney shows our parents would let us see (our parents had strict rules about screen time). We made the most out of our quiet little street and our friendship.
The activity we looked forward to the most on the weekend was racing after the ice cream truck that, despite the lack of children living on our street and in our neighborhood, faithfully returned each Saturday. Now that I'm saying this out loud as an adult it sounds a bit creepy. Just a bit, right?!
Anyway, despite how creepy that may sound now, we loved hearing the repetitive song of the ice cream truck as it made its way down our street. It didn't matter what we were doing–jumping on the trampoline or swimming in the pool–we'd instantly run home to ask our parents for ice cream money. And our parents would always find a few quarters to spare.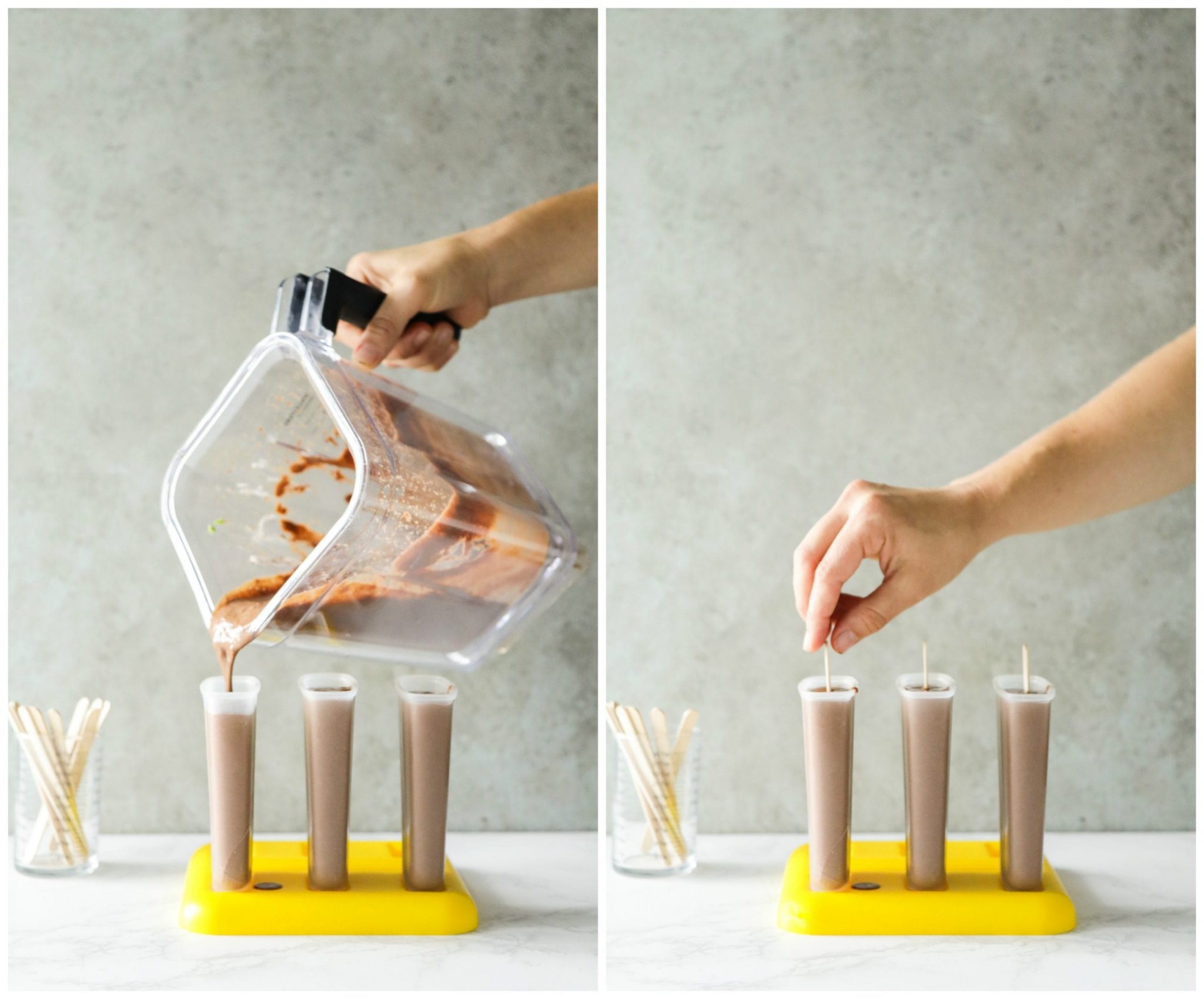 We were religious about our choices. Chris always bought a multi-color popsicle. The kind that's made with so many artificial dyes and who knows what else. A Fudgesicle was my top pick, which happen to also be a popular treat based on the number of times the option was sold out. A chocolate dipped ice cream cone was my second choice.
Chris' parents eventually sold their home and moved away. And eventually the ice cream truck stopped visiting our street.
Today, instead of running after an ice cream truck to get my Fudgesicle fix, I can use simple (real food) ingredients to indulge my craving.
Today's fudge popsicle recipe (because Fudgesicle is a trademarked name) not only offers a homemade alternative to the overly-processed, store-bought version, but also nourishes the body (thanks to healthy fat, like coconut milk).
And just like most homemade treats, this version tastes way better than the processed Fudgesicles from my childhood. Way better! You should try them (they only require a few minutes of prep time), I think you'll agree.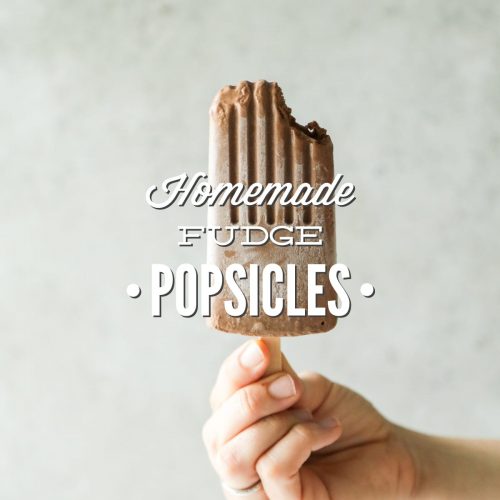 Homemade Fudge Popsicles
Homemade fudge popsicles made with simple, real food ingredients. A homemade alternative to Fudgesicles.
Instructions
Add all the ingredients to a blender jar. Pulse to combine the ingredients (about 60 seconds).

Fill the popsicle molds with the blended mixture. I use this popsicle mold set from Tovolo (I use popsicle sticks instead of the sticks provided). I've had this set for a few years now. I've also heard good things about this set.

Freeze the popsicles for at least 6 hours.

Rinse the outside of the molds with warm water to help easily release the popsicles from the molds. Store any leftover popsicles in an air-tight container in the freezer.
Nutrition
Calories:
102
kcal
Carbohydrates:
16
g
Protein:
2
g
Fat:
4
g
Saturated Fat:
1
g
Sodium:
39
mg
Potassium:
264
mg
Fiber:
4
g
Sugar:
9
g
Vitamin A:
35
IU
Vitamin C:
2.5
mg
Calcium:
29
mg
Iron:
1.1
mg