Every fall I make a list.
A list of everything I desire to do, see, hear, and taste over the precious few months which make up Fall time. I guess you could call it a "Fall Bucket List". It's nothing formal, actually it's not even a written list. It's more of a mental list which like clock work magically pops into my head with the very first cool morning in early October.
At the top of this list is one special activity.
An activity which in my mind ushers in fall time.
A visit to a pumpkin patch.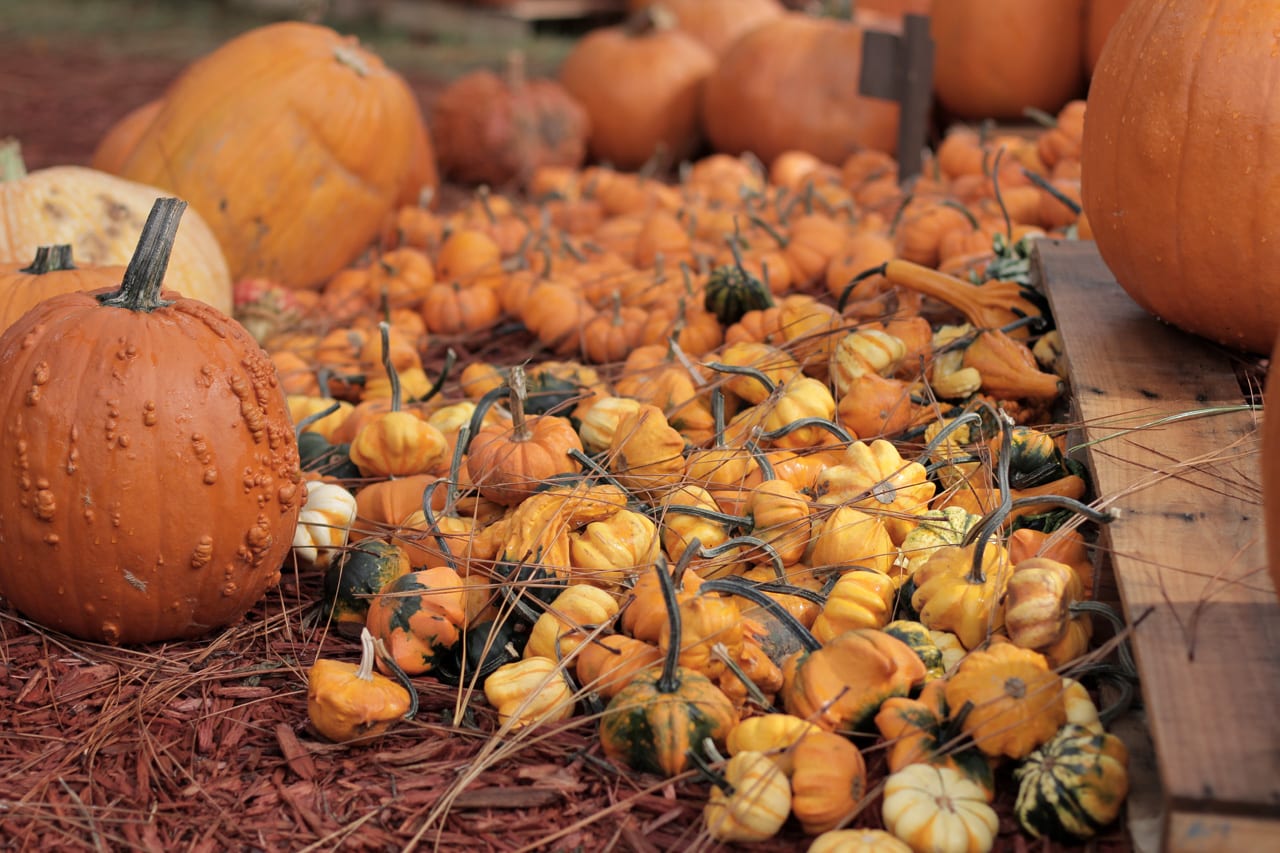 Every year from as far back as I can remember it has been tradition to visit a small local church's pumpkin patch. Hundreds of pumpkins in every size imaginable, rows of warm bright orange and rich yellow, and hay scattered across the ground.  Somehow that little patch just never gets old. I still get excited each new year about visiting, now with my two kiddos in tow.
These days a trip to the pumpkin patch is not only a tradition, but also the opportunity to stock my freezer. I know, you must be thinking, "You are just always thinking about food?"
Well, maybe.
While most families visit the patch looking for the perfect pumpkins to carve, I love to scour the rows of deep orange and rich yellow seeking the perfect pumpkins to turn into homemade pumpkin puree.  We always pick out one or two for carving, but the rest supply me with jars of fresh delicious, homemade pureed pumpkin.
Who can blame me? Have you noticed the price of plain ol' canned pumpkin puree? It's expensive! With an overly eager baker living inside me once fall hits, I just can't afford to buy too many of those cans. I strive to shop in season and with October being the height of pumpkin time I stock as much of it's homemade goodness as I can.
With just a few minutes of active time in the kitchen, a good oven, and a trusty food processor you can make homemade pumpkin puree like a pro. In fact, it can be made in three very simple steps!
 You simply need:
Step 1: Bake
Preheat the oven to 375°. Place the whole pumpkin (be sure to wash it first) in the baking dish. Stab (yes, you must stab!) several holes in the pumpkin.  Bake for 45 minutes to 1 hour until the exterior of the pumpkin is soft when touched. Remove from the oven and allow to cool.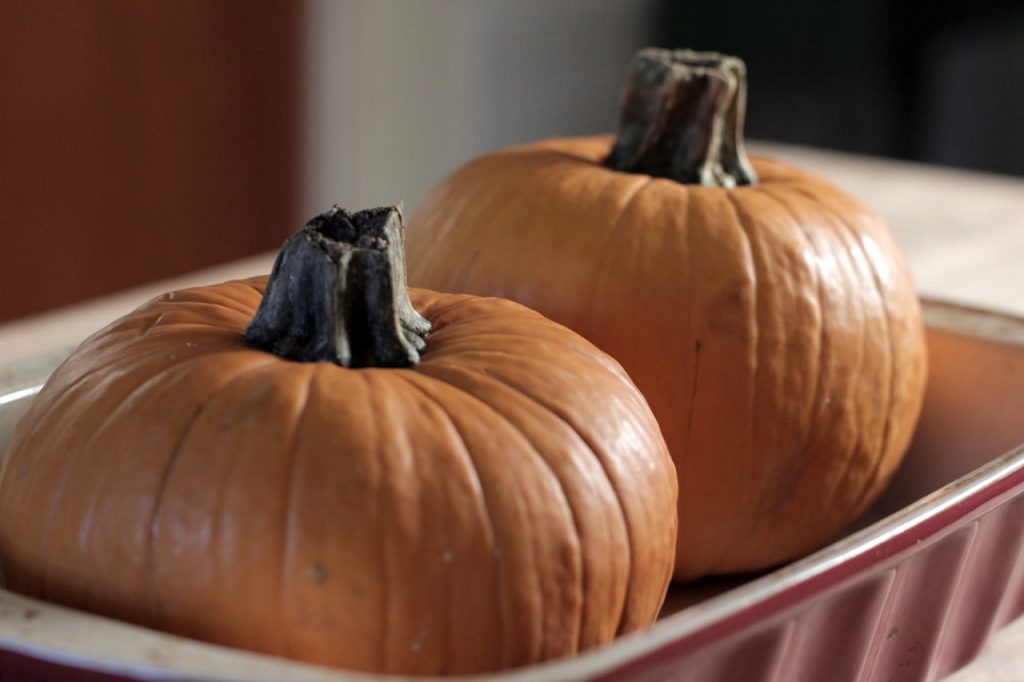 Step 2: Cut and Scoop
Once the pumpkin is cool, slice the pumpkin in half. Remove the seeds (read more about what to do with pumpkin seeds). Scoop the flesh of the pumpkin into the bowl of a food processor.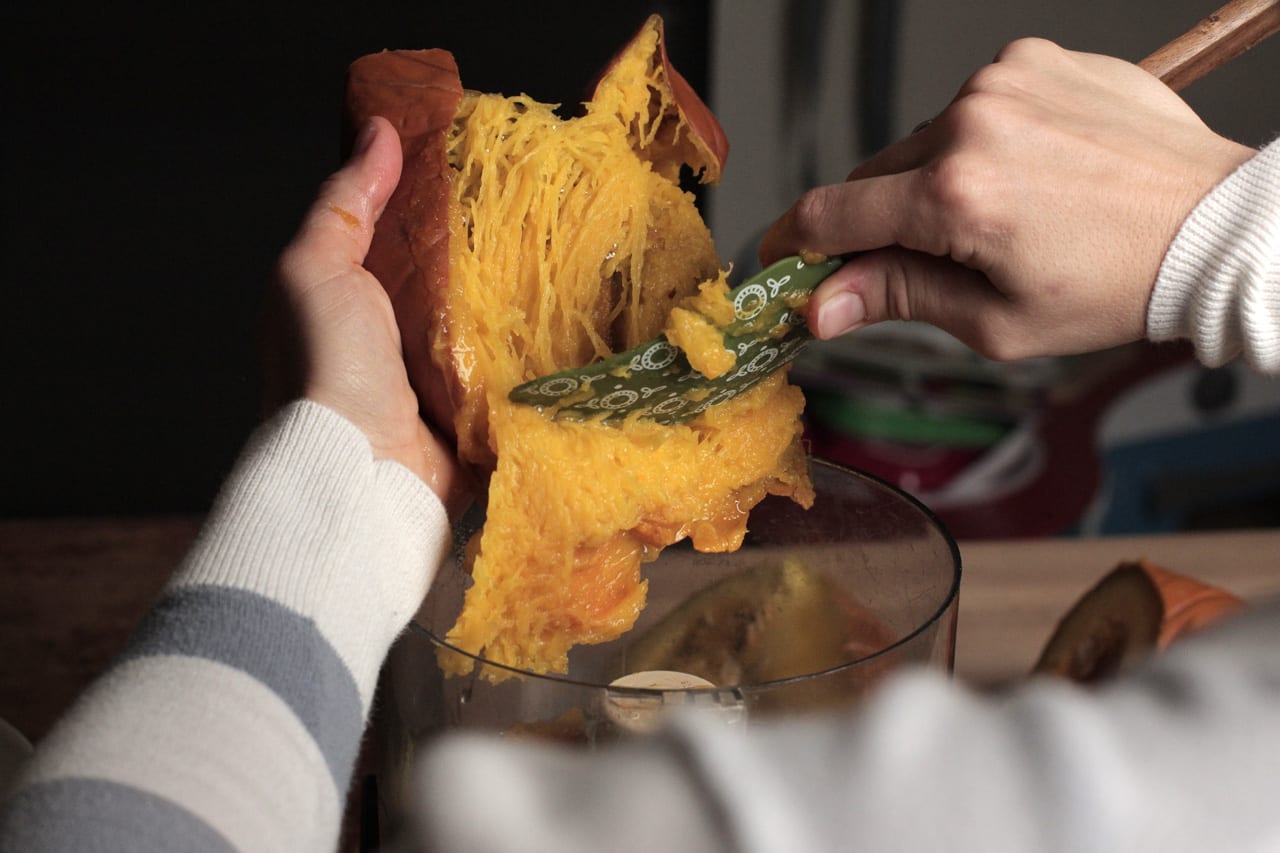 Step 3: Puree
Turn on the food processor and puree away!
Congrats!
You now have homemade pumpkin puree ready to use in any delicious Fall dish. Freeze in baggies or mason jars if you don't plan to use it within a couple weeks.
Find my top ten favorite Fall recipes using homemade pumpkin puree here. Plus, some yummy ideas for all those seeds.