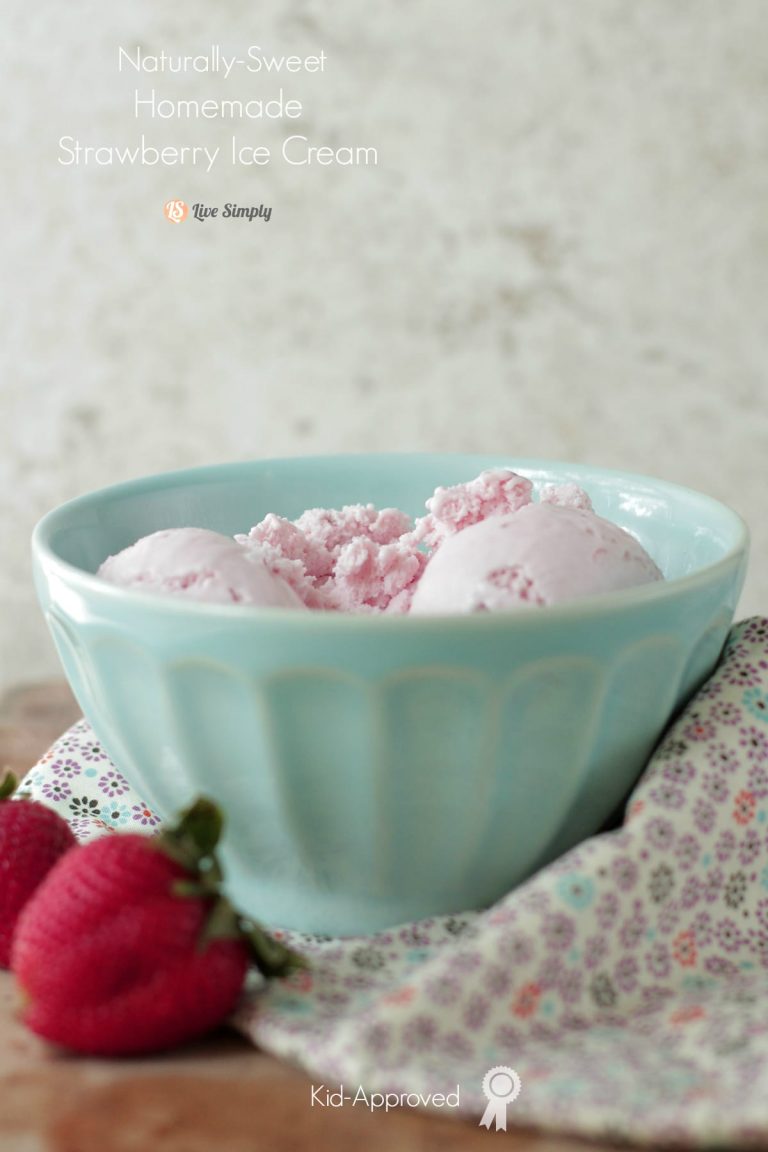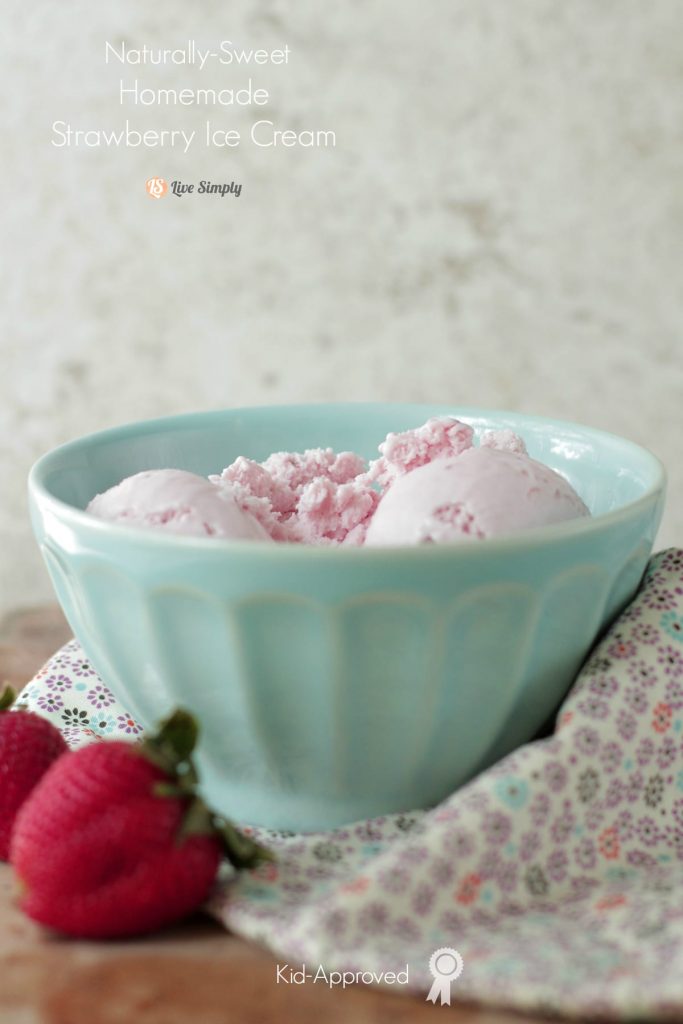 This has been a week for recipes.
I don't normally like to overwhelm you with a multitude of recipes in one week, but it is summer and there are just so many wonderful summer treats that must be shared from mango salsa to perfectly roasted chickens! I was going to share some delicious Spinach and Broccoli Lasagna Roll Ups or some heart-to-heart mom talk about why I did not potty-train my son, but all that can wait. Everything in life can wait when ice cream is involved.
I once believed ice cream was unhealthy. What was I thinking?
Ice cream made in your own kitchen with fresh, real ingredients is an incredibly nourishing treat.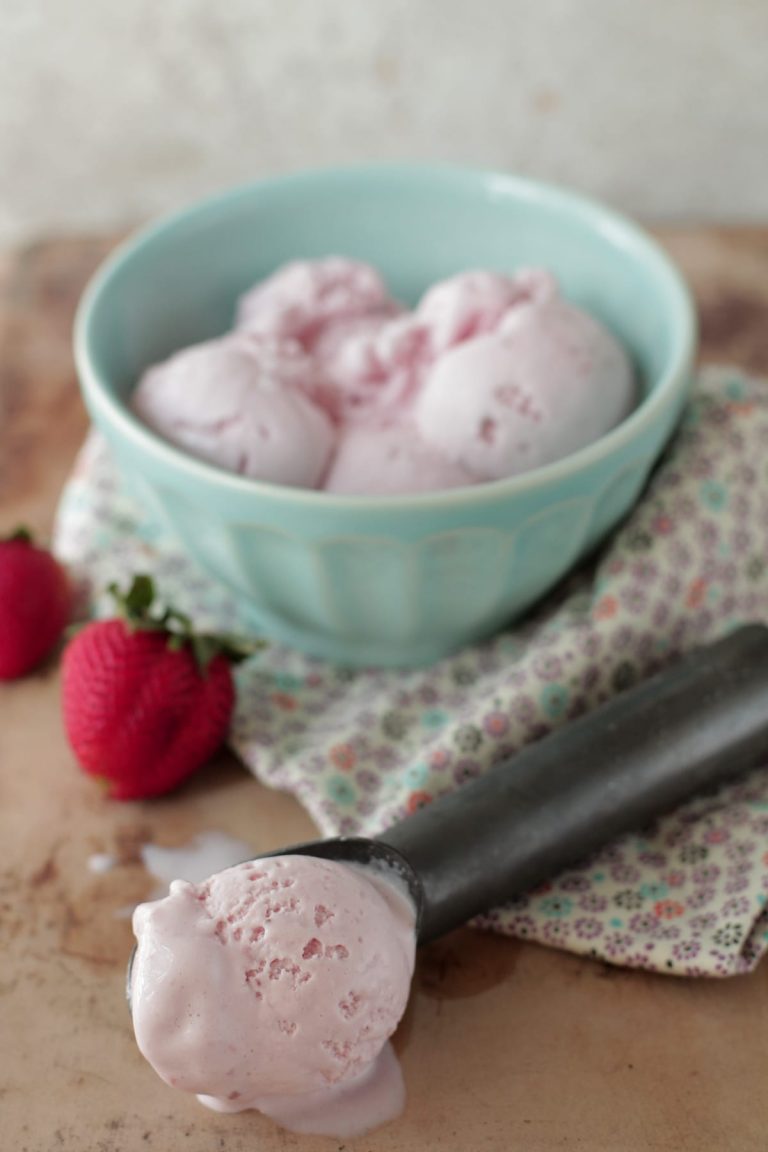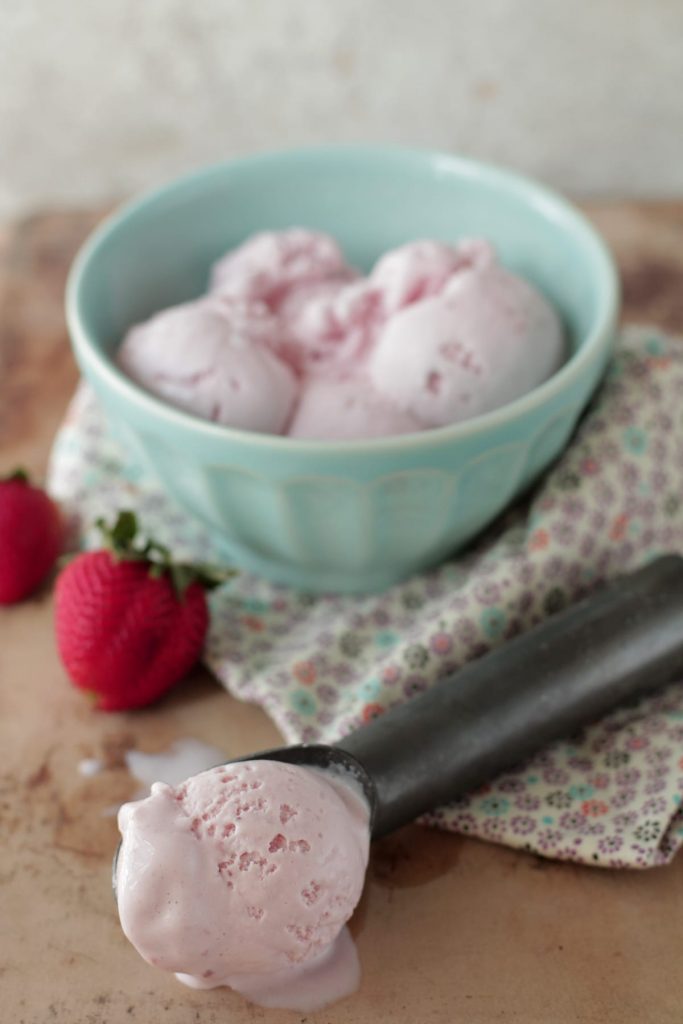 Most homemade ice cream consists of only a handful of ingredients: fresh cream, milk, salt, a sweetener, sometimes egg yolks, and often pure vanilla. Those simple ingredients can make one of the most decedent treats known to man, ice cream. How a carton of ice cream from a store can contain 15 plus ingredients I simply do not understand.
"That sounds like one big ol' bowl of fat." Good observation. It is! One big glorious bowl of fat. Drop the 100 calorie snack pack and listen up. Healthy is not just a big bowl of kale, fruit smoothies, and green juices. Healthy also means eating fat.  Bring on the home-cooked hamburgers (from healthy pastured cows) and the homemade ice cream.
Fat is essential for our bodies, playing an important role in providing a concentrated source of energy and the building blocks for cell membranes and hormones. Fat helps our bodies absorb essential minerals from our food and carries fat soluble vitamins A,D,E and K.  Lack of fat (such as low fat diets and restrictive vegan diets) have proven to have significant issues on the body such as: low energy, difficult time concentrating, weight gain, mineral deficiencies, and depression.
Fat is also essential for young children and babies as the brain develops.  God's perfect food for babies, mama's milk, contains 50% of it is calories from fat, most being saturated fat. If the Lord designed one of nature's most perfect foods with so much fat, I think it is high time I start embracing it too. You can read more about the importance of fat and the impact on my son's growing brain, here.

Some of the healthiest societies in the world: the Masai in Africa (who are completely free of heart disease and have super low cholesterol), the Japanese, Mediterranean societies, and the French, all embrace diets rich in animal fat.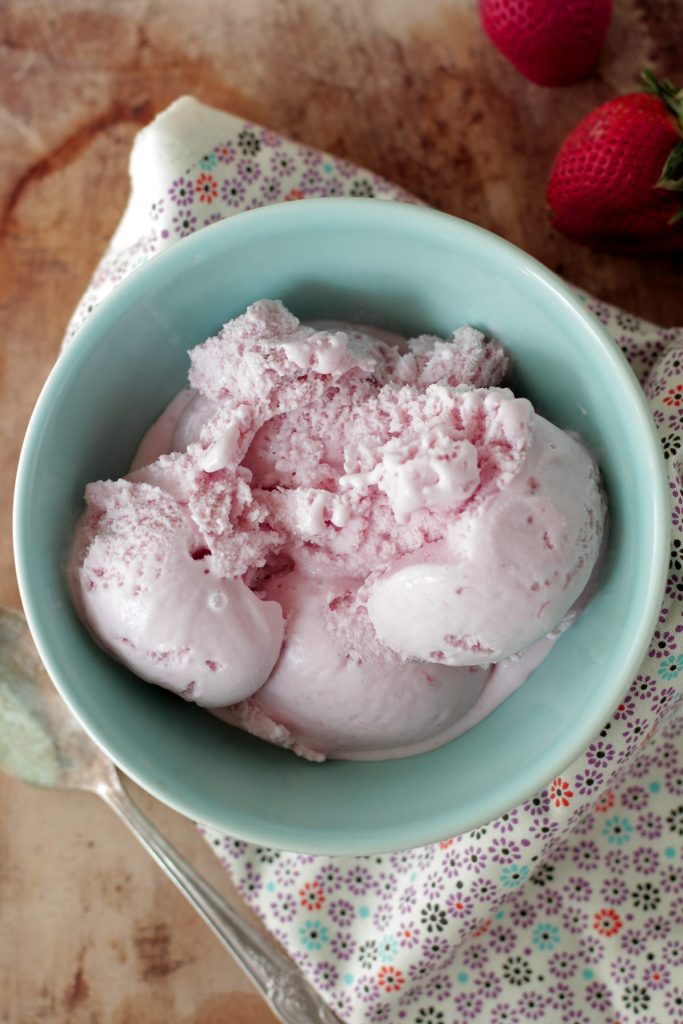 Have the kale salad, but save room for a nice bowl of naturally-sweet, homemade strawberry ice cream. Embrace the fat, your body will thank you.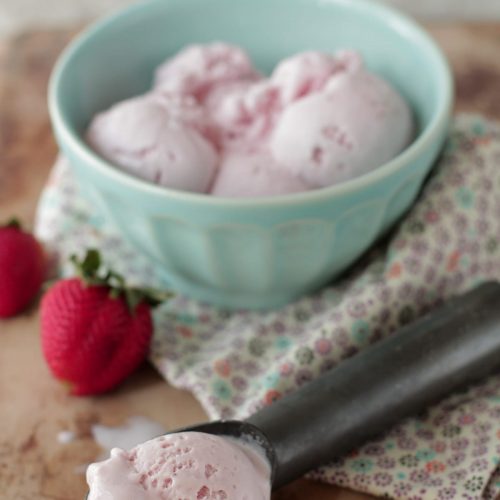 Homemade Strawberry Ice Cream
Ice cream made in your own kitchen with fresh, real ingredients is an incredibly nourishing treat.
Ingredients
2

cups

strawberries

semi-defrosted

1 1/2

tsp

pure vanilla extract

1 1/2

cups

heavy cream

2/3

cup

honey

3/4

cup

whole milk

1

pinch

salt
Instructions
Place the strawberries in a food processor or high-speed blender and pulse until desired consistency.

In a bowl whisk together: cream, honey, milk, salt, and vanilla.

Add in the strawberries and beat until thoroughly combined.

Process in your ice cream maker according to manufactures' directions.
Nutrition
Calories:
2140
kcal
Carbohydrates:
227
g
Protein:
15
g
Fat:
138
g
Saturated Fat:
85
g
Cholesterol:
507
mg
Sodium:
265
mg
Potassium:
1067
mg
Fiber:
6
g
Sugar:
210
g
Vitamin A:
5545
IU
Vitamin C:
172.6
mg
Calcium:
499
mg
Iron:
2.1
mg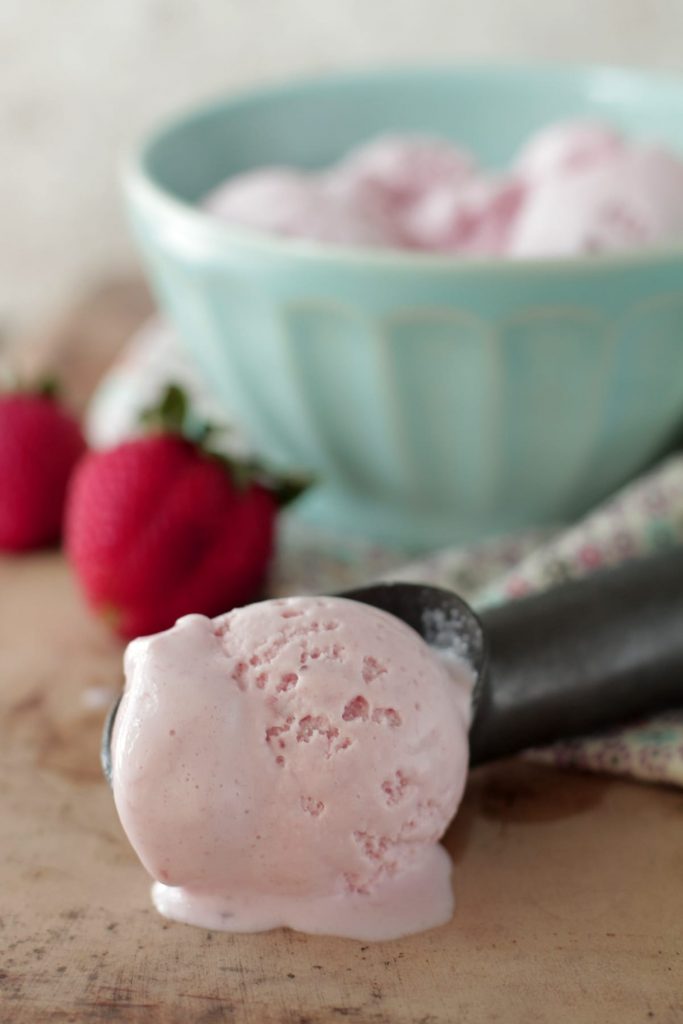 Sources: