This post may contain affiliate links. Affiliate links come at no extra cost to you. These links allow me to share the products I authentically recommend (and use) and support Live Simply by receiving a small commission.
Life has been very full around here. I was going to say busy, but that word has received such bad press. When I say full, I mean it in the very best way. The kids are loving school, and I'm enjoying the freelance recipe projects that have come our way in the past few months and the recipes I've been working on for Live Simply. Also, I'm pretty sure a full life just happens when you have kids, right?!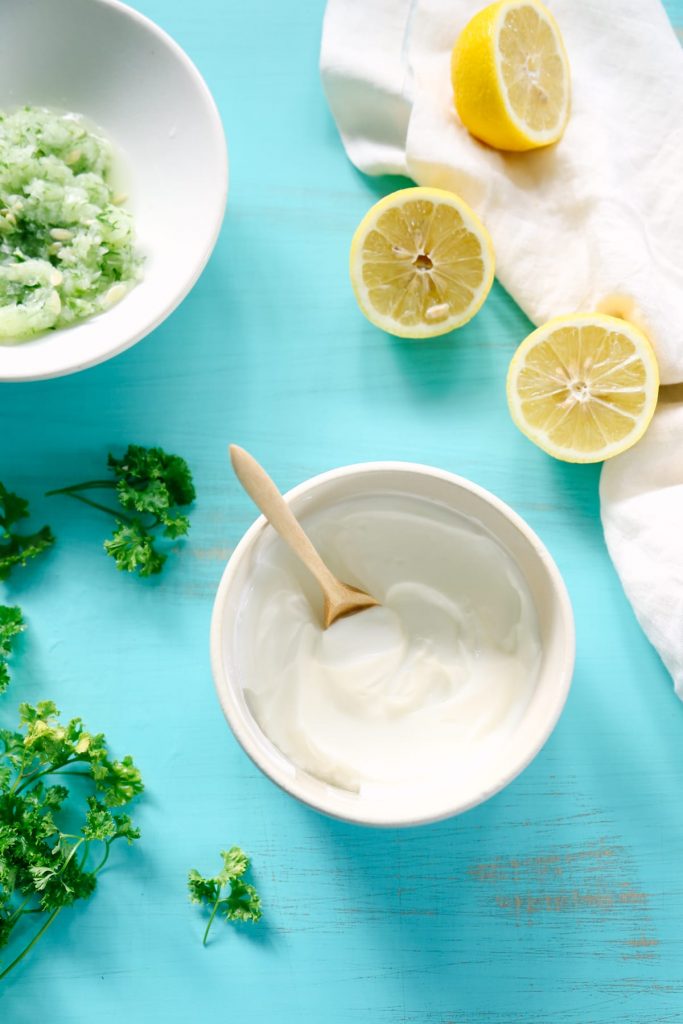 It's during these full seasons of life that I have two food choices:
1. Kick real food to the curb, and rely on processed and packaged "foods."
2. Plan easy, quick, and nutrient-rich meals, and keep prep time a priority each weekend.
FREE Real Food Crash Course
I get it, switching from processed food to a real food lifestyle can feel overwhelming and confusing. Friend, it doesn't have to be this way.
Here's what to expect: 
printable charts (real food defined, a seasonal produce guide, 

meal planning)

how to get started with a real food lifestyle

how to create a meal plan and stay within a budget

7 real food recipes

emails from me to help you enjoy real food
Bonus: Step-By-Step Guide to Real Food
I've seen what happens to our health and attitudes when I choose number one, so number two it is!
Friend, my family is a living testament that a real food lifestyle is 100% doable, even when you're enjoying a full season of life. You don't have to spend all day in the kitchen (although I kind of do this for recipe development work ;)) in order to make real food work. Yes, real food definitely requires more time to prepare than a processed box "food," but a real food lifestyle doesn't mean you must spend hours and hours in the kitchen every single day.
To keep our real food lifestyle simple, I keep a list of easy meal ideas/recipes on my fridge. I can easily reference this list and add them to my meal plan each week. This list is a bit different than my Family Favorite Meals list, as these meals must meet a 45 minute or less criteria, or may be prepped in advance.
One of my family's favorite meals from this list is a Quick and Easy Marinated Chicken Gyros recipe. The gyros take 15 minutes to prep in the morning, and in the evening, when we're ready for dinner, the gyros cook and come together in 30 minutes.
Quick and easy? Check!
Less than 45 minutes to make? Check!
May be prepped in advance? Double check!
I can't wait to share the gyro recipe with you, but first, let's talk about the sauce that makes the gyros so incredibly flavorful: homemade tzatziki.
Tzatziki is a simple mediterranean sauce that originated in Greece. The sauce is typically made with yogurt, cucumbers, and garlic. This combo creates a creamy, fresh, probiotic-rich, and flavorful sauce that may be prepped in advance to serve with chicken, fish, veggies and toasted pita, or drizzled on homemade gyros. Essentially, this sauce can transition from a snack with veggies on Monday afternoon, to a dressing for crispy chicken thighs or gyros on Wednesday night.
While I absolutely love the versatility of tzatziki sauce, which is reason enough to share a homemade recipe, the real reason why we're chatting about tzatziki sauce is because it's absolutely essential to serve with my Quick and Easy Marinated Chicken Gyros. I thought about sharing the accompanying tzatziki sauce recipe with the gyros, later this week, but that just didn't seem fair to tzatziki sauce. Tzatziki definitely deserves a day in the spotlight!
Today, let's give tzatziki the respect and spotlight it's due. Later, we'll talk about the easiest weeknight chicken gyros!
How to Make Homemade Tzatziki Sauce
While I absolutely love the versatility of tzatziki sauce, which is reason enough to share a homemade recipe, the real reason why we're chatting about tzatziki sauce is because it's absolutely essential to serve with my Quick and Easy Marinated Chicken Gyros.
Ingredients
1

medium

cucumber

About 1/2 cup once grated and drained.

1

cup

greek yogurt

Look for full-fat and grass-fed Greek Yogurt, but if this isn't possible go with the best you can find.

1/8

cup

chopped fresh herbs

such as: parsley, basil, mint, and/or dill.

1/2

lemon

juiced

1

TB

extra virgin olive oil

1

garlic clove

minced

1/2

tsp

salt

to taste

1/4

tsp

black pepper

to taste
Instructions
Grate the cucumber. I've found that there's no need to peel the cucumber first, just grate it with the skin. I use a cheese grater to accomplish this step. Once grated, place the grated cucumber in a cheesecloth or towel. Over a sink or bowl, squeeze the water from the cucumber. If you'd like to save the liquid, keep it in the fridge and add it to a smoothie. Set the grated cucumber to the side.

In a medium-size bowl, combine the yogurt, herbs, lemon juice, olive oil, minced garlic, and grated cucumber. Stir to combine. Add the salt and pepper, to taste. Chill the sauce for at least 30 minutes to intensify the flavors. I like to make this sauce in advance and keep it in the fridge for up to a week.

Serve the sauce on chicken, fish, or gyros. Or use the sauce as a dip for toasted pita and veggies.
Ingredient Notes
Use any fresh herbs you currently have on hand: parsley, basil, dill, oregano, or even mint. The flavor of the sauce will vary depending on the individual herbs, or the herb combo.
If you don't want to take the time to grate and drain the cucumber, then finely chopping the cucumber will work.