Two weeks ago, my family boarded a plane bound for Iceland. Why?  Here's the backstory…
Instead of Christmas gifts in the form of toys, we give the gift of experiences, together. We've given trips (which also combine as our family vacation) because we love traveling and the kids love traveling. Plus, trips are a family gift, which means this is also Mom and Dad's present. The money that would have been spent on toys and other stuff goes into the family vacation fund. Each year these trips look a bit different. One year we may drive to a local spot to explore hidden gems for a few days. Another year, we may travel somewhere that requires more planning (both financially saving and planning lodging and flights). <-Iceland was a trip that was years in the making!
Our main goal behind this tradition is to encourage togetherness and experiences versus amassing more stuff. The goal isn't minimalism, elimination of things, or exotic travel; rather, the goal is intentionality and thoughtfulness. For us, we all love to travel and so, for now, planning to visit a new place (a campground or beach, a country or city) is an intentional gift that can be enjoyed as a family.
You'll find more together/experience gift ideas over in this post.
Our kids are now the perfect age (6 and 8), in my opinion, to start exploring new places–as schedules and funds allow. People have told us that children won't remember anything about travel, but I beg to differ. The kids often talk about previous adventures–reminiscing about special moments, places, and even food. Keeping daily journals has also helped the kids keep the memories alive.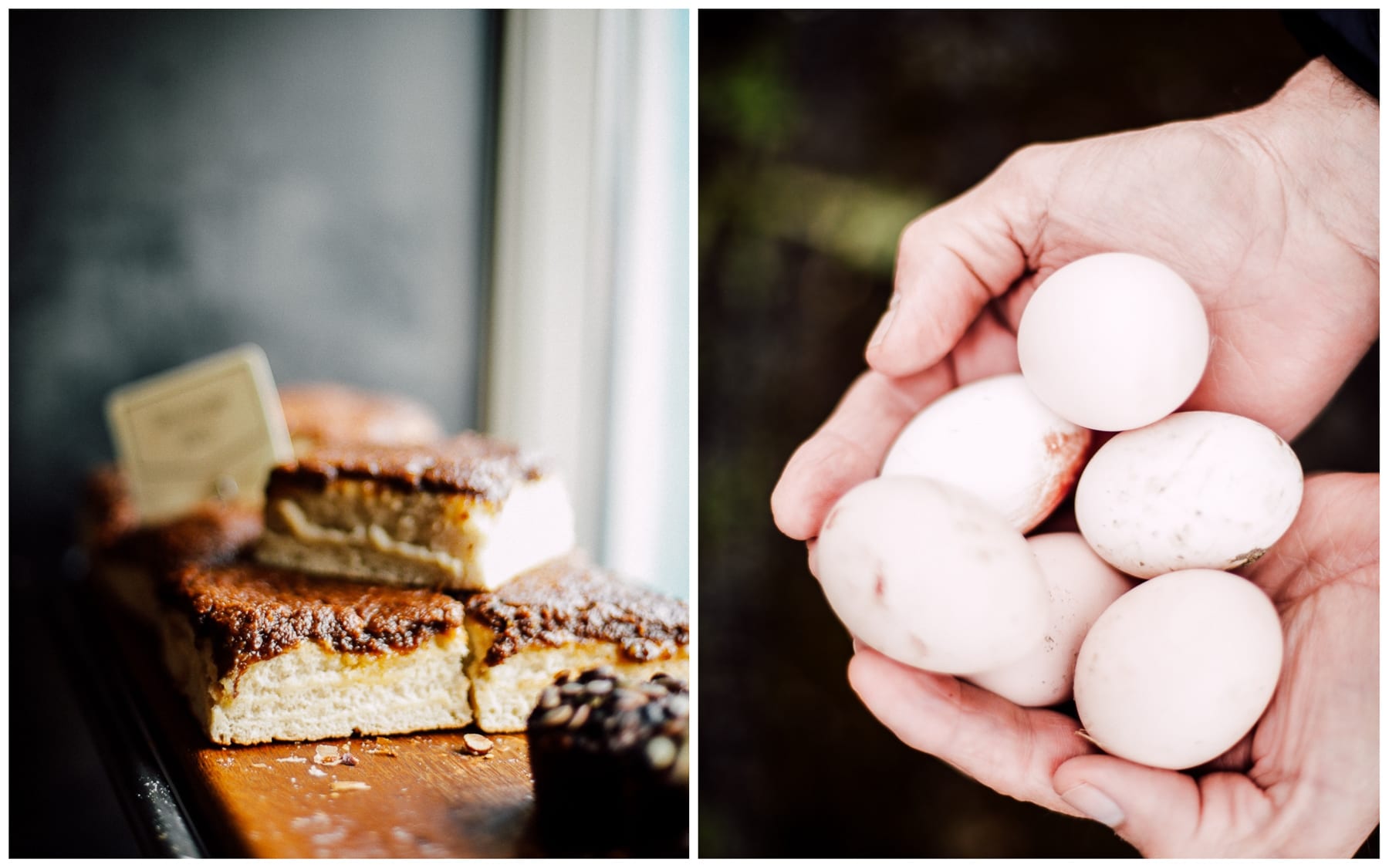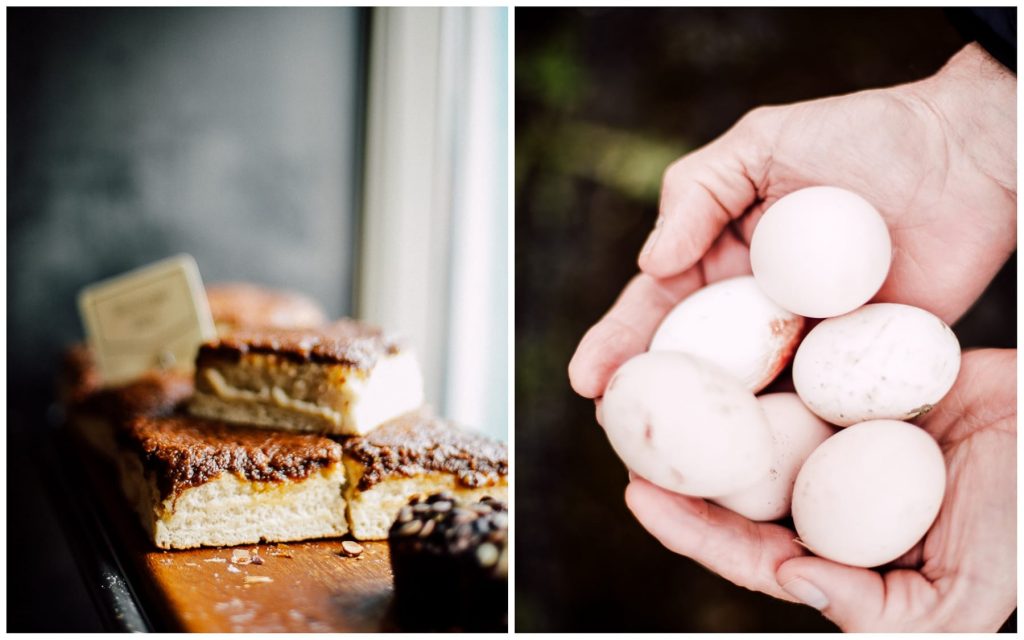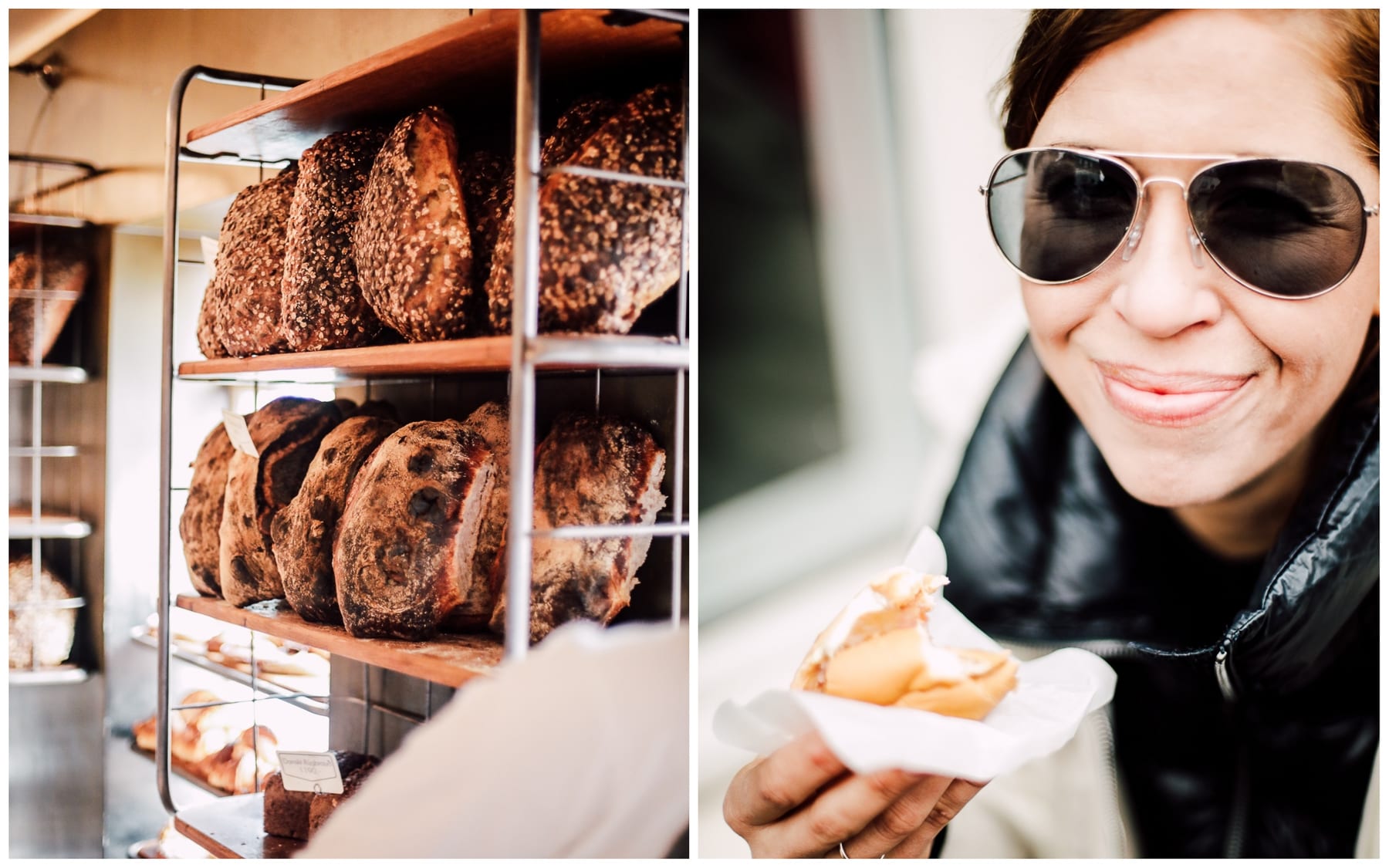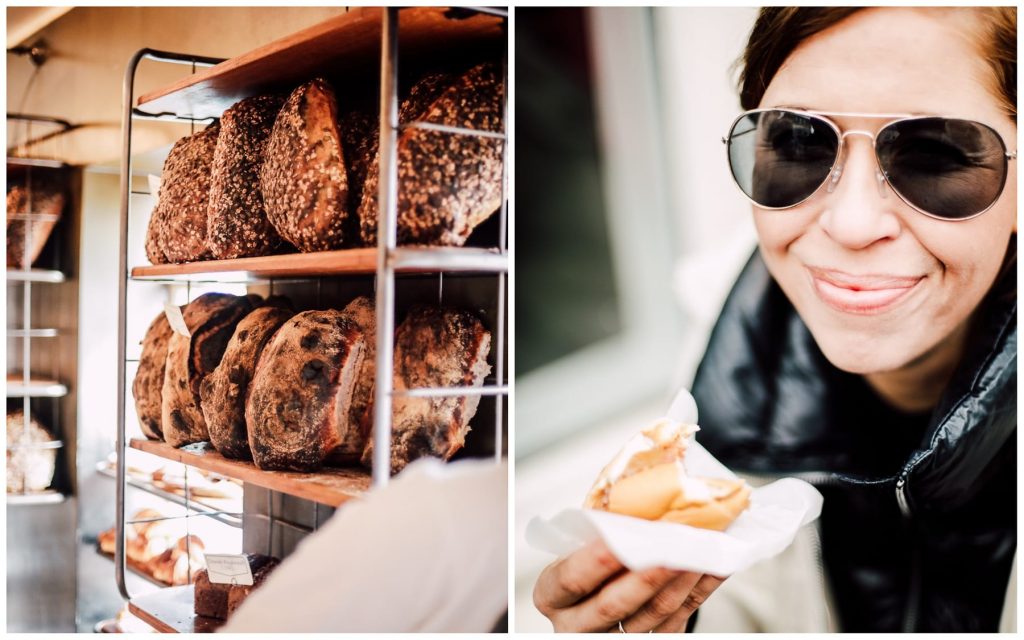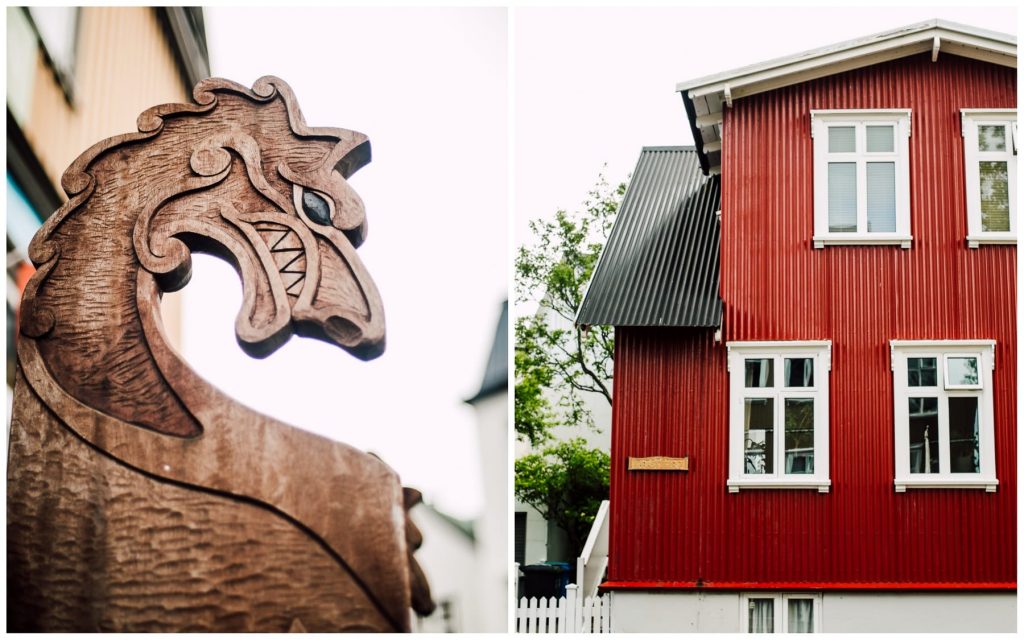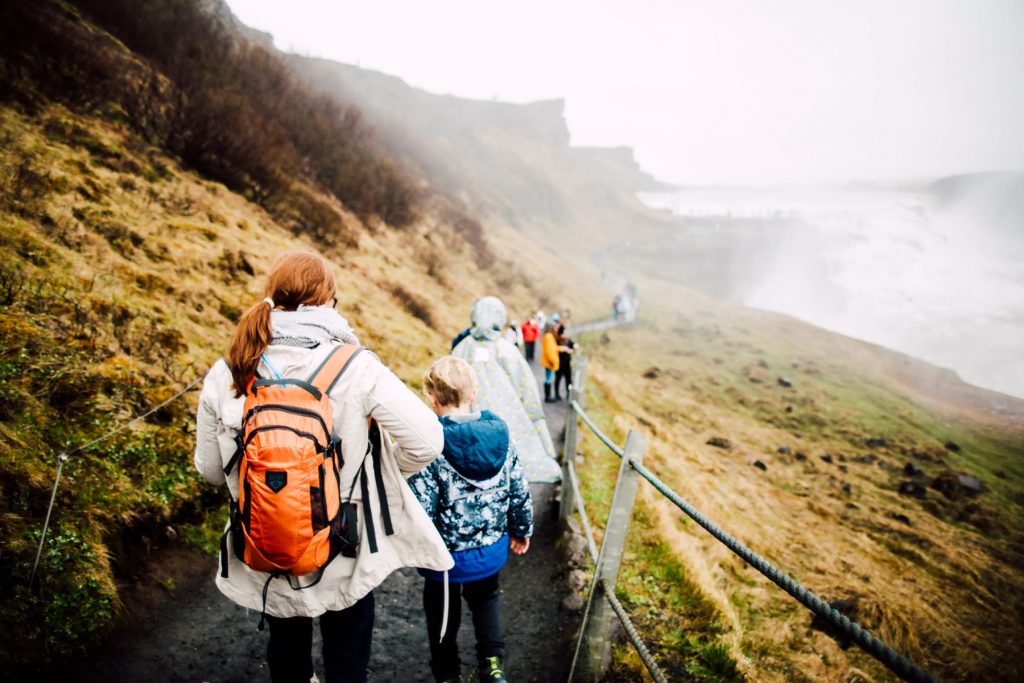 Travel is certainly amazing, except for one major part: flying!
Flying isn't my thing. It's not something I love or look forward to. My kids, on the other hand, love flying. Dustin is a frequent flyer due to work and also loves being in the air. That leaves me, the nervous mom. The sweaty-palmed, anxious flyer. The interesting thing is that I haven't always been this way. My fear of flying developed in my late 20's.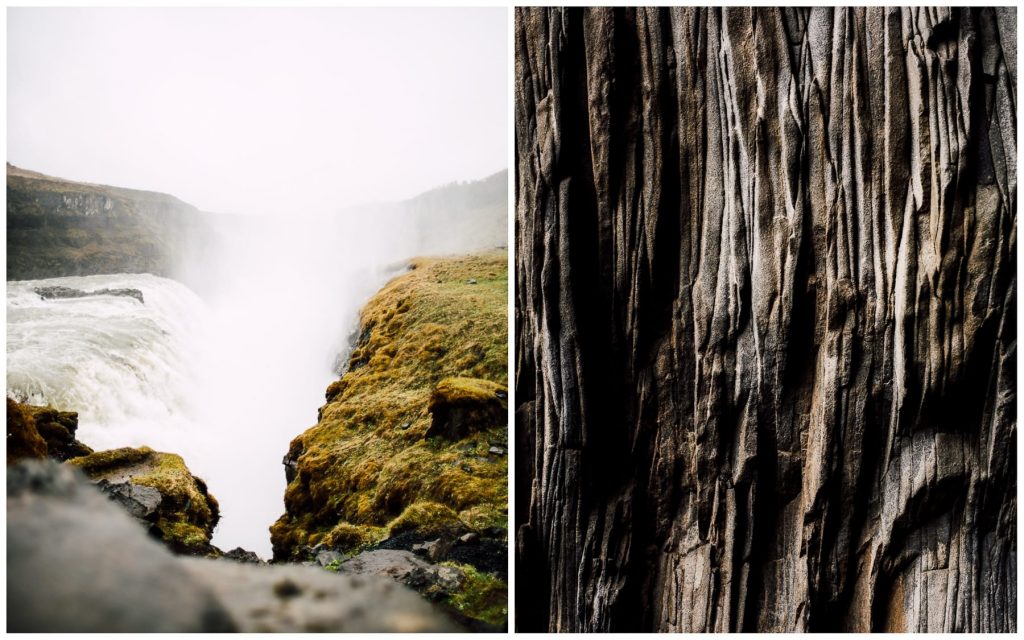 In preparation for our flight to Iceland, I asked the Live Simply community over on Instagram to share tips for calming flight anxiety. Here's a snapshot of the many suggestions.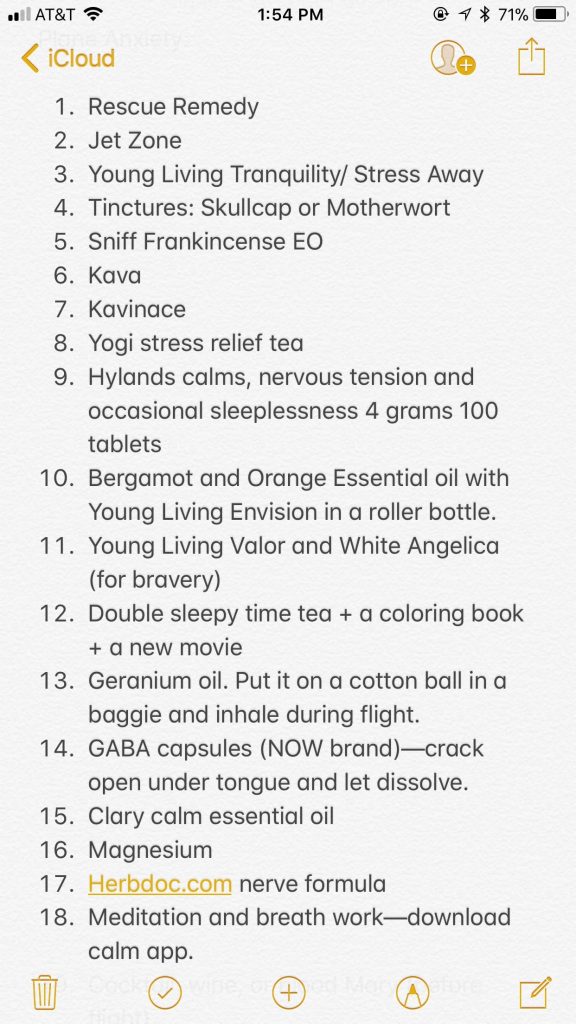 The ideas shared on my list (many of which came from our Instagram chat) calmed my flight anxiety and allowed me to fly comfortably to Iceland (7 hours each way)–something I haven't experienced on a flight in years. I plan to use these same anxiety-calming strategies on our next flight.
Many Instagram friends expressed similar anxious feelings about flying. I'm certainly not a doctor, therapist, or herbalist, so today's list is purely based on my own experiences. This list isn't meant to diagnose, cure, or treat any condition. My desire is to share what worked for me and offer encouragement to fellow anxious travelers. Flying comfortably, even with flight anxiety, is possible! You don't have to let fear stand in the way of experiencing the amazing world we live in.
Calming Flight Anxiety, Naturally
Expect Turbulence 
I used to expect smooth flights without any bumps. Once I researched turbulence, I realized that expecting a completely smooth flight is not realistic. This unrealistic idea was making me feel anxious when bumps came because I felt like something was wrong or about to go wrong. Now, I expect turbulence because it's normal!
Get to Know Turbulence 
One of the best things I did before our flight to Iceland was research turbulence online. There are a lot of helpful videos and posts about this subject, written by pilots. I also talked to a pilot friend about the truth behind turbulence. Here are a few tips that I wrote down in my Notes App as a comforting reminder:
Planes are made for 150 times the turbulence experienced today.
Planes can safely drop up to 100 feet while flying. Although, that certainly wouldn't be fun for passengers–the idea is that bumps aren't going to hurt a plane.
Pilots know upcoming weather on a flight route before the flight, so they know the safest route to fly.
Planes can glide for 100 miles without any engines.
Turbulence is similar to pot holes when driving. You don't expect a car ride to be completely smooth. Flying is the same way.
A therapist would probably advise against this next step, but it worked well for me. I also watched a few videos on YouTube of people experiencing turbulence on flights. In a really weird way, this comforted me because it made me realize that turbulence is 100% normal–even really bumpy turbulence.
Each time we hit some turbulence, I reminded myself that these are pot holes in the road; a necessary, safe, and normal part of the flight. I also stopped calling this turbulence and referred to the experience as "yeehaw pot holes." Once again, this sounds crazy but the shift from something that is often viewed as negative to something that is fun and positive was incredibly helpful for me. This video from Mel Robbins was also helpful.
This tea came highly recommended by an herbalist friend. I decided to give it a try before flying, just in case it didn't sit well with me. All was good, so before our first flight I asked Starbucks for a grande cup of hot water and brewed two tea bags. The tea calmed me down before the flight, which helped me remain calm throughout the flight. I purchased the tea at Whole Foods.
Just in case I couldn't get hot water at the airport (particularly in a foreign country), I also packed a tincture from Richard's Foodporium (Anxiet-Ease) made with kava and other calming herbs. The tincture is added to water before consuming. Herb Pharm brand also makes a similar tincture called Anxiety Soother.
In the future, this will be my go-to supplement for travel.
Bach's makes several versions. I personally like the pastilles which are similar to hard candies. The company also makes sleep-aid "pills" (for overnight flights) and kid-safe varieties. I only needed one candy during each of our flights. The tea was my favorite and these were my backup–the combo worked really well, along with the essential oil blend and inhaler mentioned later.
Another stress-relieving supplement. Since we were on an overnight flight this helped calm my body enough to get some sleep. Individual, travel-friendly packets are sold at most health food stores for just a buck.
Essential Oil Blend and Inhaler 
A sweet Instagram friend sent me an essential oil roll-on blend. I can't remember what was in the blend, but it was amazing. I applied the blend to my wrists and the back of my neck before the flight. She also sent an essential oil inhaler that I found helpful for taking deep, calming breaths.
Plant Therapy sells a Worry Free roll-on blend. Patti, the sweet Instagram friend, doesn't have a shop for her essential oil blend or inhaler. You can message her on Instagram for information about the blend and roll-on (tell her Kristin sent you).
Limit Caffeine
Coffee is a stimulant that can make me more anxious in stressful situations. I love my coffee, but avoid it when flying since I'm already anxious and on high alert. Since the supplements are designed to calm my mind, I don't want to do anything that would reverse this. Plus, I want to stay hydrated so the goal is to drink water, not coffee. On the plane, I usually ask for water and/or hot water with lemon. I avoid coffee a few hours before my flight and during my flight.
Stay Cool
Feeling anxious makes me sweat, which only adds to my anxiety and uneasiness. Turning on the air vent above my seat during a flight keeps me cool and comfortable, which means I can relax and focus on my entertainment.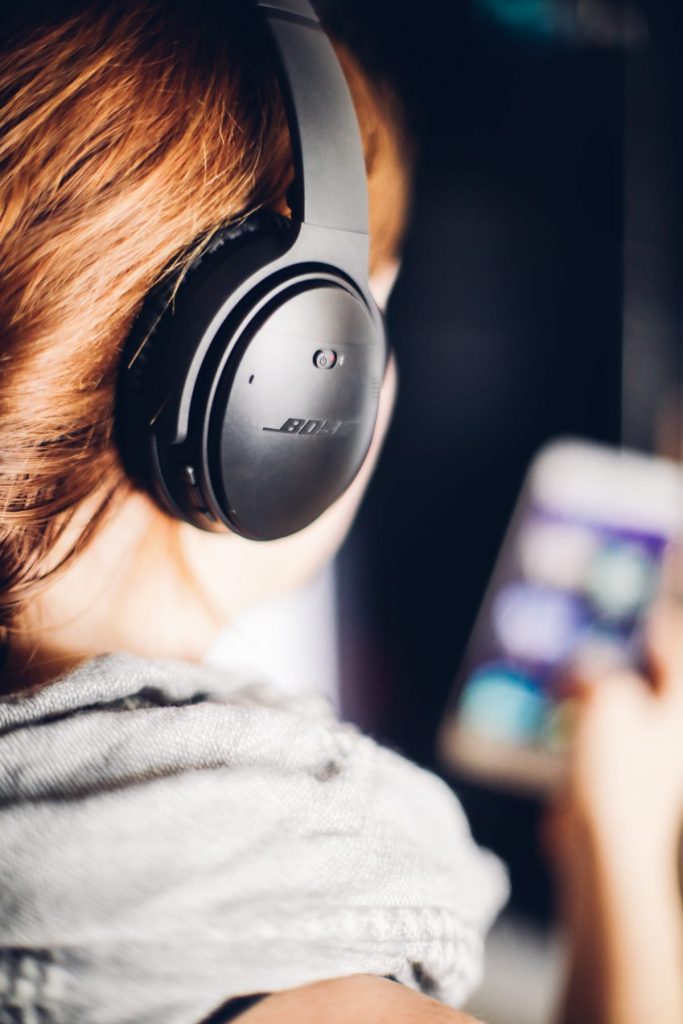 Okay, these are an investment. They're expensive! Dustin has a pair for work travel and suggested that I use his pair for our Iceland trip. The noise-canceling headphones silenced the engine and other noises coming from the airplane. This meant that I could focus on my entertainment and almost forget that I was flying. The headphones made turbulence bearable and worry-free (in addition to the tools mentioned above) since I didn't have the added clanging sounds (mental triggers) in the background from beverage carts, etc. If you're an anxious flyer, and fly frequently enough to justify the cost, I highly recommend picking up a pair of these headphones. I believe there are some cheaper models and brands.
Entertainment
Before the first flight, I downloaded a bunch of music on Spotify, along with some shows on Netflix and Podcasts. I also ended up watching The Greatest Showman from the Iceland Air on-board entertainment. Keeping my mind distracted by good ol' entertainment was a big key to reducing anxiety-inducing thoughts.
I purchased the Calm App last year for my morning and evening routine (the meditation and sleep stories are great). I downloaded my favorite sleep stories before boarding the plane and listened to these soothing stories during take-off (my least favorite part of the plane ride).
I believe there are many apps that offer a similar program without the price tag of the Calm App. I actually didn't realize there was a cost associated with this app until I was charged after downloading it for free and then accidentally downloading an upgrade session. Despite my surprise, and follow up with the company, I've actually really enjoyed the paid features.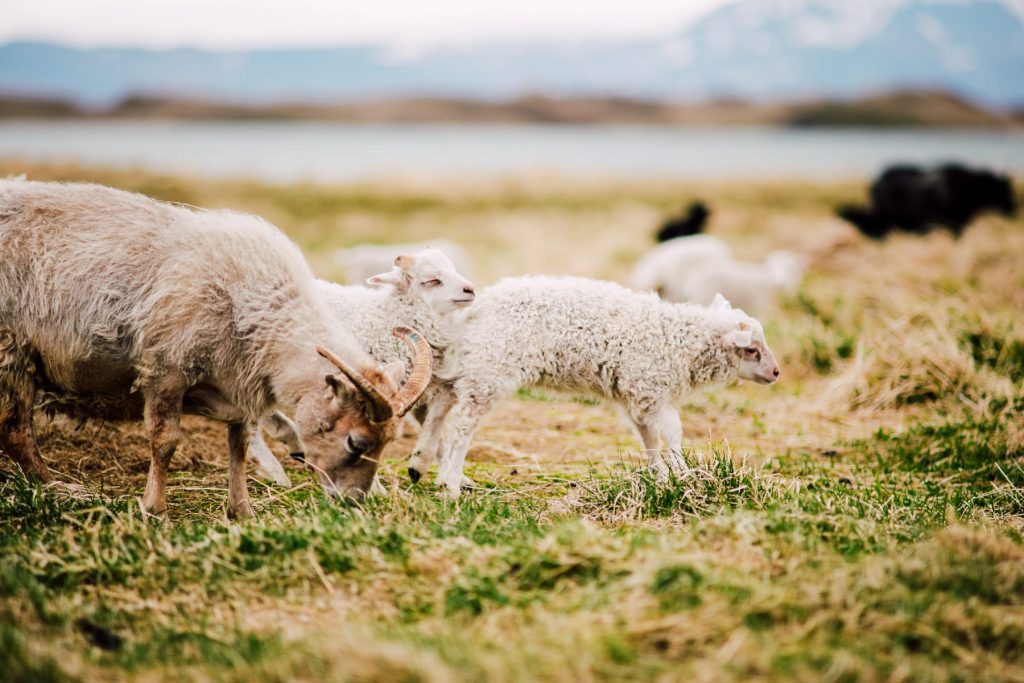 For a long flight, these are essential! A friend let me borrow her unused pair for our Iceland trip and I can't help but sing praises for these socks. Compression socks apply pressure to the lower legs, which keeps the blood flowing and reduces swelling and pain. I wore footie socks on the plane (along with slip on sneakers) and then changed into compression socks once we boarded.
We will be flying at the end of the month on a quick 2 hour flight to Texas. I probably won't take my compression socks. For a flight that's 3, 4, 5 plus hours I will definitely bring these along.
Wear Comfortable, Loose Clothing
Flights are most enjoyable when I wear comfortable, breathable, loose clothing. My go-to travel clothes right now are from Carly Jean Los Angeles (a black tank and gray long-sleeve kimono were my go-to for Iceland) and jogger pants.
Fast During the Flight
Eating during a flight, particularly during a long flight, makes me feel crappy, blotted, and lethargic. These are not things I want to deal with on top of anxiety (which thankfully is taken care of due to the above tips). Fasting for the duration of a flight, even long flights, eliminates these issues. I'm convinced that since we're moving through time and space so quickly, it's hard for our bodies to digest food and feel great during this time. I always pack a snack, just in case I'm starving and need something. But I haven't had to touch this snack in the past. I also avoid alcohol before and during flights (plus, I don't want to mix kava and alcohol). Fasting during a flight even helps with jet leg.
Fasting during a flight doesn't mean avoiding food all day; rather, I fuel up on a real food meal a few hours before getting on a plane, such as: eggs, chicken, sweet potatoes, greens, avocado, etc. I also pack a snack for when we land. Before we left Iceland, I picked up skyr (Icelandic yogurt), a little package of peanut butter, and a banana to enjoy when we landed.
Hydrate, Hydrate, Hydrate
A day before my flight, I increase my water intake. I continue this practice up until my flight and during my flight. Packing an empty water bottle (Lifefactory 22-ounce) makes this hydration goal a reality since I can easily fill up my bottle at the Starbucks in the terminal (post-security) and throughout my flight. Starbucks hasn't been invited to Iceland. At the airport, the country offered bottle filling stations throughout the airport–even better!
Move Before the Flight 
Whether I fly in the morning, afternoon, or evening, movement before the flight is always a priority. For me, this means attending a Pure Barre class or taking a long walk. Not only is this good for my muscles and body, it also helps with flight anxiety thanks to the release of endorphins. Endorphins = a happy feeling.
A travel pillow is about more than comfort when trying to rest on a long flight. For me, a travel pillow is comforting and calming. A pillow that wraps around my neck (in a comfortable way) makes me feel like someone is embracing me, and hugging me. In a weird way, this also helps reduce my travel anxiety. My favorite pillow also offers chin support which I find helps my back and posture during a flight.