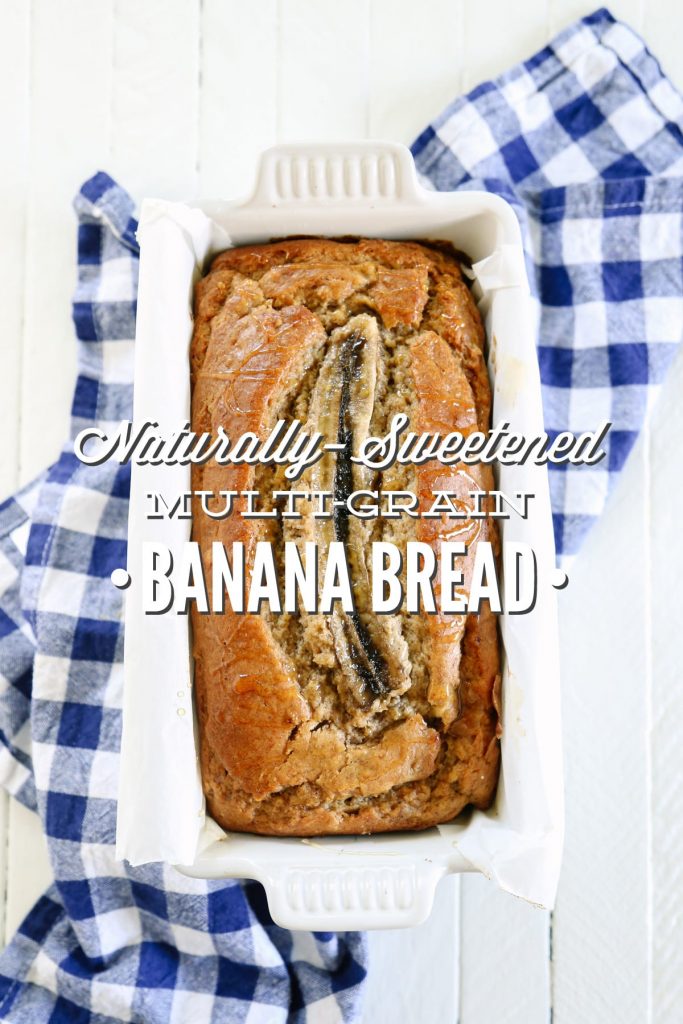 As a mom, it's easy for me to get lost in the parenting fog. That place in life when you're simply going through the (good) motions each week: planning meals, tackling laundry, reading bedtime stories, and all of the other tasks that are required to make sure everyone is cared for. I find myself, many times, stuck in the parenting fog, which means it's hard to see past the daily tasks, and notice the true impact these tasks are having on my family.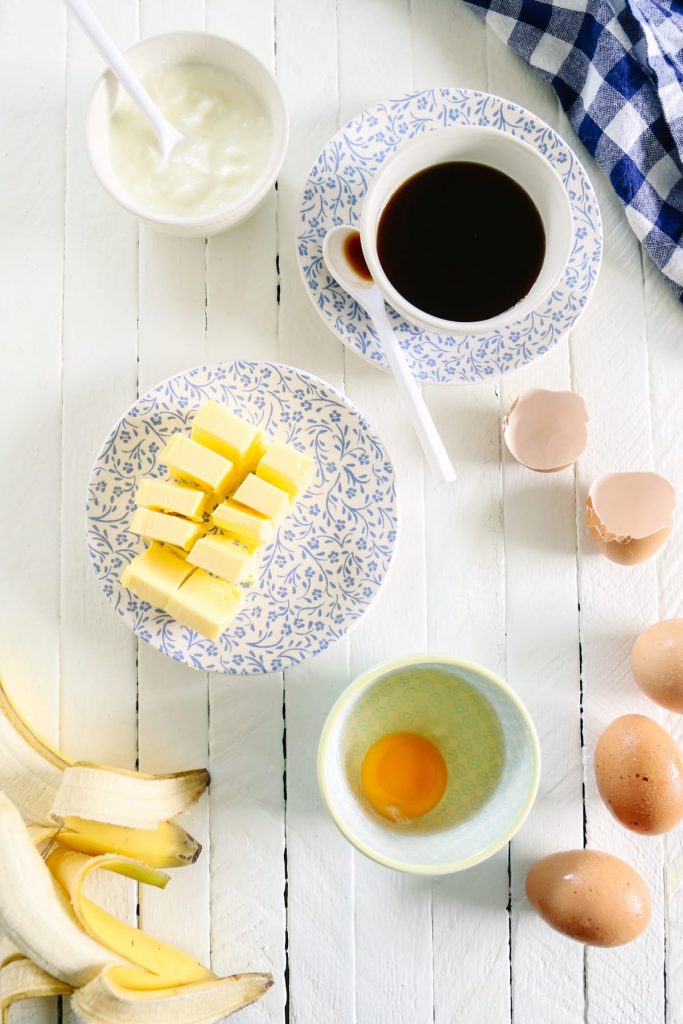 Last November, Piper's school invited parents to a family-style pow-pow to enjoy songs, finger-plays, and food. Upon arriving, we were gathered around the shaded basketball court to wait for the children to make their grand entrance. The court was filled with parents with cameras, all of us eager to watch our kids sing the songs we'd been hearing about for weeks.
The first teacher entered the court, followed by a long line of children. Each child wore a beaded necklace and a hand-print hat, showcasing something they were thankful for. I read hat after hat, as the children made their way to the inside of the court. I'm thankful for Mom and Dad. I'm thankful for Legos. I'm thankful for my pet. I'm thankful for Grandma. I'm thankful for toys. I eagerly anticipated seeing Piper, and curiously thought about his hat, I bet he chose Legos, or Batman. Maybe Mom? Nah, I bet Dad got this one.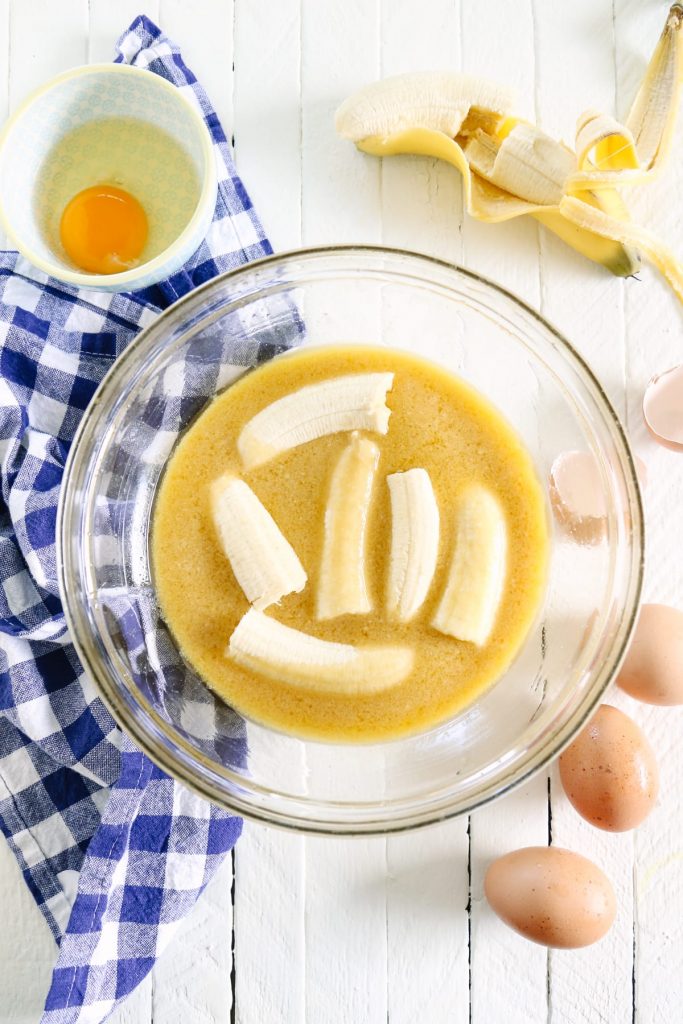 As the back of the line approached the court, I saw Piper and waved at him. He waved back, and then turned his head so we could read the words on his hat: I'm thankful for banana bread. I immediately chuckled, and looked at Dustin, "Did you see his hat? He's thankful for homemade banana bread!!"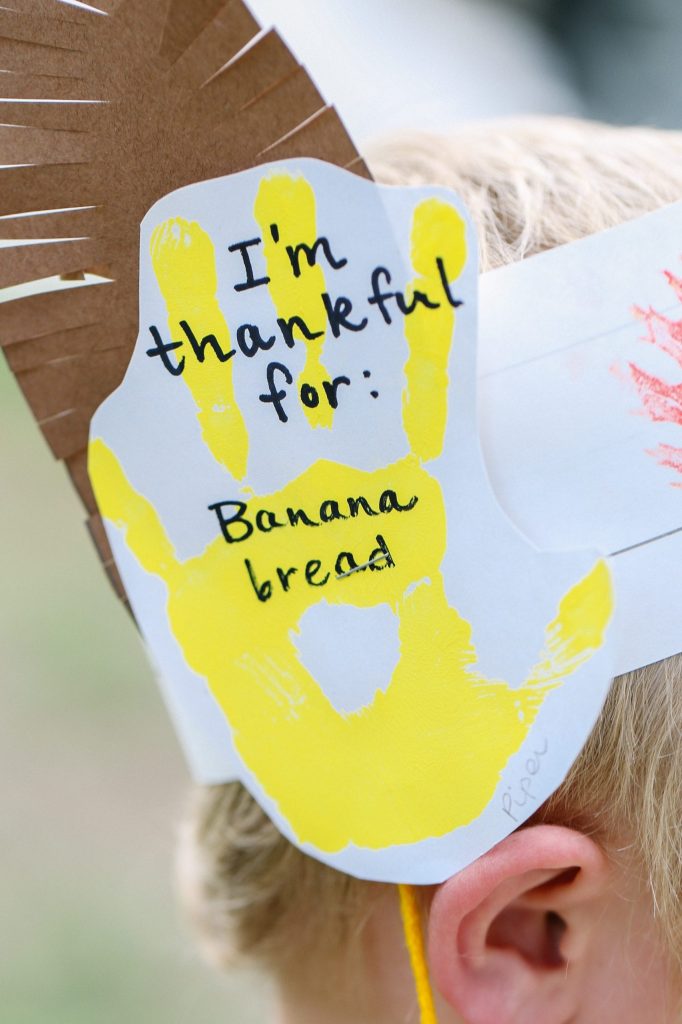 My heart was touched, and suddenly that parenting fog lifted. I realized that while the weekly task of preparing homemade food, which is something we often do as a family, may seem small and routine, it's making a big impact on Piper's life (and hopefully Londyn's life, too).
Yes, Piper loves a good ol' loaf of homemade banana bread, but I think the banana bread is just a symbolism of something deeper. Making banana bread causes our family, or at least a couple of us, to slow down and measure ingredients, talk to each other, and create something together. And, of course, the end result is a nourishing snack or breakfast.
PS: The pow-wow was so much fun. We sang, danced, and then enjoyed treats together as a kindergarten family. And then we went home and baked banana bread, upon Piper's request!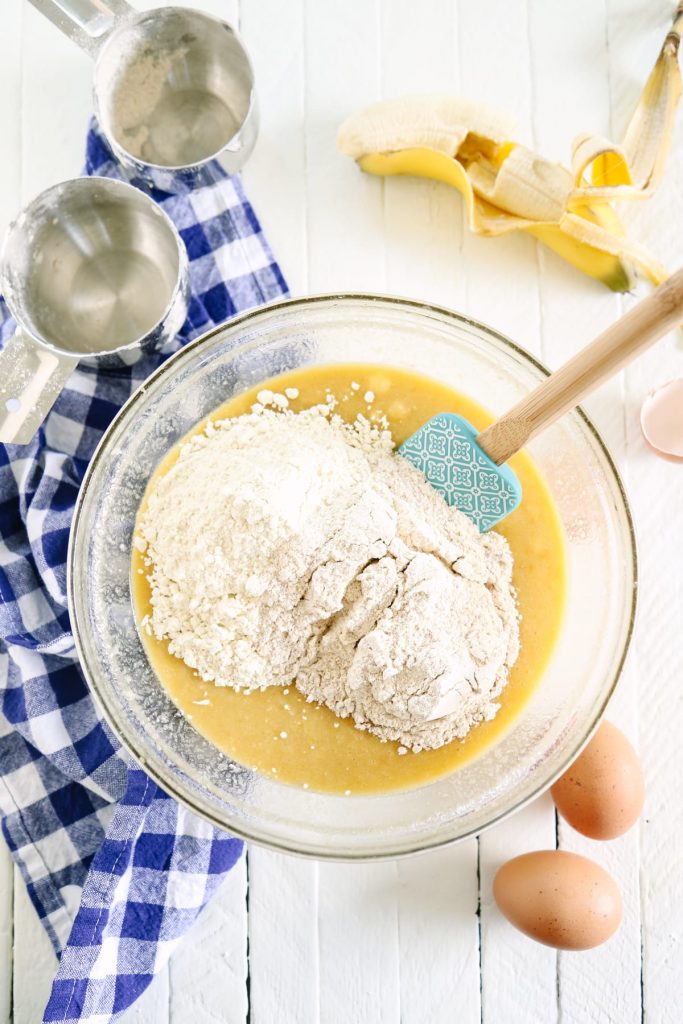 By now I'm sure you've guessed that today's recipe is for brownies. I'm totally kidding. Of course we're going to make banana bread. But this isn't just any banana bread. This is Piper's favorite real food-style banana bread.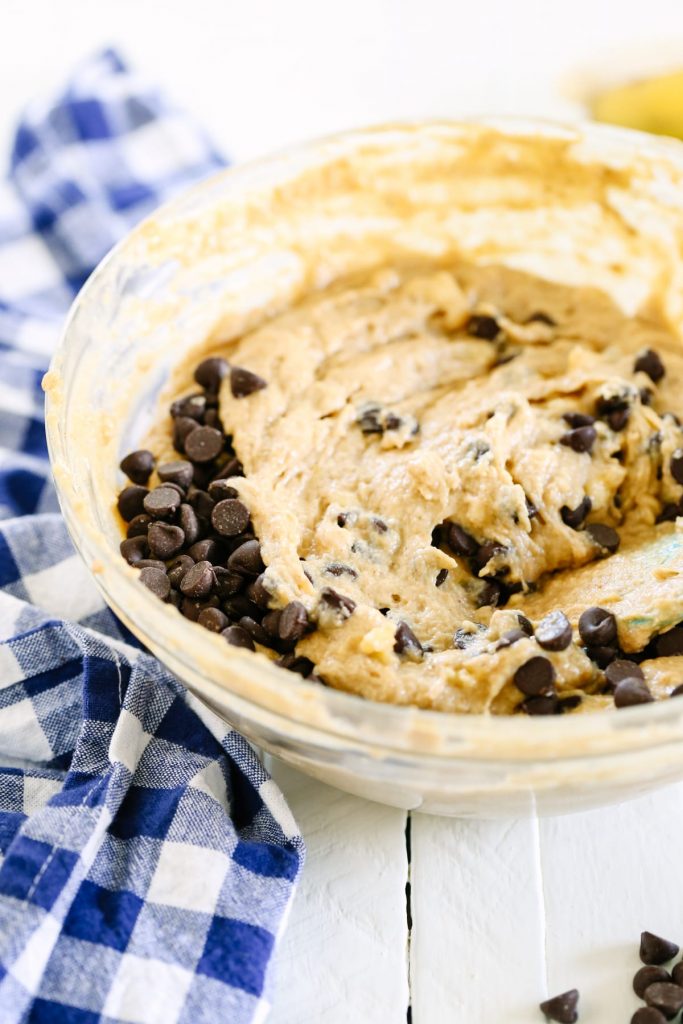 Most banana bread recipes call for a large amount of refined sugar, on top of the already sweet bananas. This recipe relies on the natural sweetness of overripe bananas and a small amount of maple syrup. Between the bananas and maple syrup, this bread is surprisingly sweet, and incredibly nourishing for a quick bread. To up the nourishing qualities of the bread, I add two ancient whole grains to this recipe: einkorn and spelt flour.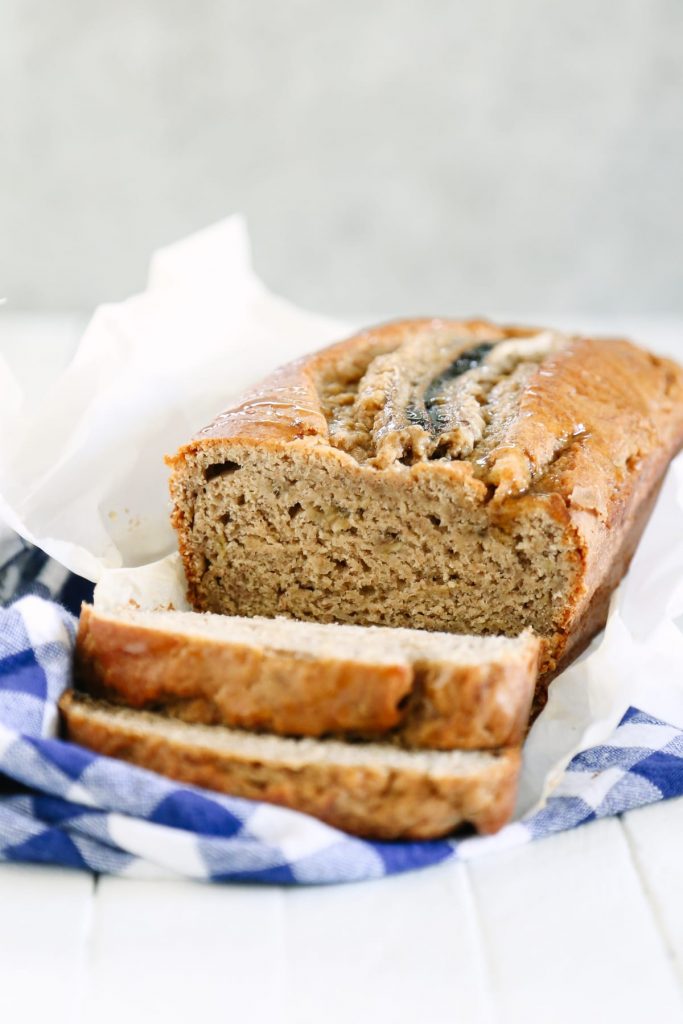 In honor of Piper, let's make a loaf of Naturally-Sweetened Multi-Grain Banana Bread…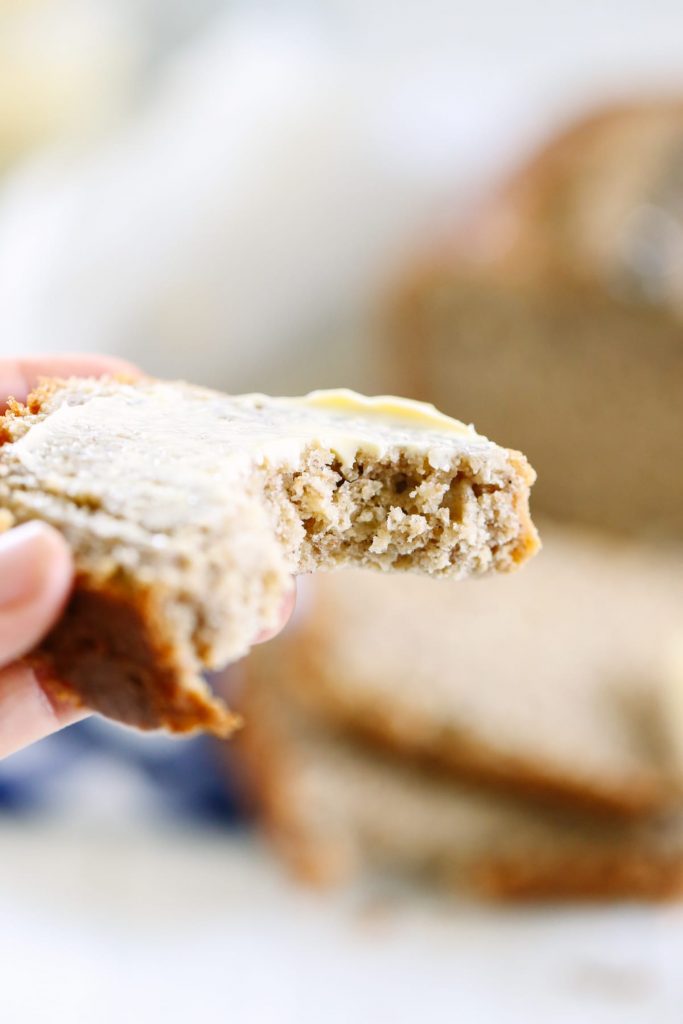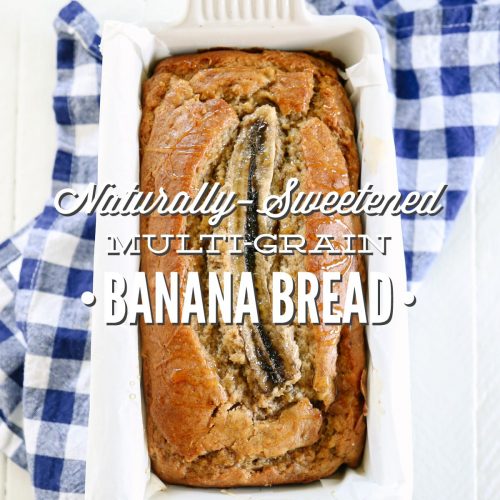 Naturally-Sweetened Multi-Grain Banana Bread (with Chocolate Chip Option)
Most banana bread recipes call for a large amount of refined sugar, on top of the already sweet bananas. This Naturally-Sweetened Multi-Grain Banana Bread recipe relies on the natural sweetness of overripe bananas and a small amount of maple syrup.
Instructions
Preheat the oven to 375F.

In a large bowl, whisk together the melted butter, whole milk yogurt, and pure maple syrup. Add the bananas to the bowl, and mash the bananas with the back of a fork or potato masher. Whisk in the eggs and vanilla extract.

Add the dry ingredients to the wet ingredients: einkorn flour, spelt flour, baking powder, baking soda, cinnamon, nutmeg, and salt. Stir the dry ingredients into the wet ingredients until well combined. If you'd like a sweeter bread, stir in 1 cup of chocolate chips.

Grease a bread pan, or line the bread pan with parchment paper. Pour the batter into the bread pan.

Bake the bread for 50 minutes, or until a toothpick inserted in the bread comes out clean.

Alternatively, for a muffin pan, bake the muffins for about 22 minutes.
Nutrition
Calories:
3592
kcal
Carbohydrates:
497
g
Protein:
60
g
Fat:
152
g
Saturated Fat:
90
g
Cholesterol:
614
mg
Sodium:
2350
mg
Potassium:
2525
mg
Fiber:
32
g
Sugar:
227
g
Vitamin A:
4065
IU
Vitamin C:
31.8
mg
Calcium:
839
mg
Iron:
18.3
mg
Ingredient Notes
If you'd like to make a dairy-free bread, I believe you could sub the butter for melted coconut oil, and use coconut yogurt instead of the whole milk yogurt. I haven't personally tried making these substitutions with this bread. If you'd like to make a gluten-free banana bread, I recommend trying my highly-rated almond flour banana bread recipe.
You could probably sub out the optional chocolate chips for crushed nuts (pecans or walnuts) for a nutty banana bread.
This recipe is freezer-friendly. I like to cut the baked bread in half, and then freeze the loaves in freezer-friendly bags. Defrost the bread in the fridge or at room temperature.
What's Spelt Flour? 
Spelt is believed to have originated in the Near East over 8,000 years ago, eventually making its way into Europe, particularly Germany. The mildly-nutty tasting spelt berry is considered an ancient grain much like einkorn, and is even referenced in the Bible.  The spelt berry has not been hybridized like modern-day whole wheat. Spelt is sold in many conventional grocery stores, health food stores, and online.
Spelt has a lower gluten content than today's whole wheat, making it easier to digest. Spelt is not gluten-free and should not be used by those with celiac disease or a severe gluten intolerance.
What's Einkorn Flour? 
Einkorn is known as the oldest variety of wheat making it an ancient grain. The ancient grain is believed to have originated in the Tigris-Euphrates region and is possibly the main grain referenced in the earliest accounts of the Bible. To put it simply, einkorn is the wheat men were eating in the earliest days before modern-day wheat varieties. While modern wheat has undergone hybridization, einkorn still holds true to its original properties. Einkorn is slowly gaining popularity, but is still grown in only a few regions in Europe.
The sweet, ancient grain has a lighter texture and taste than modern-day wheat, and contains a more favorable gluten ratio. People with minor gluten sensitives may be able to consume einkorn without the issues associated with whole wheat due the lack of D-genome, however, einkorn is not gluten-free. Einkorn is packed with nutrition, containing high levels of protein.
Einkorn looks and tastes similar to white flour, so it's the perfect healthy flour to use when making soft, fluffy bread. Einkorn is sold in some health food stores and online.