Almost 13 years ago, Dustin and I were married in my hometown, Safety Harbor (Florida). We were young (I was only 20 and he was 23), completely broke, still in college, and lacking just about every domestic skill an adult should possess. But we had one thing going for us: love.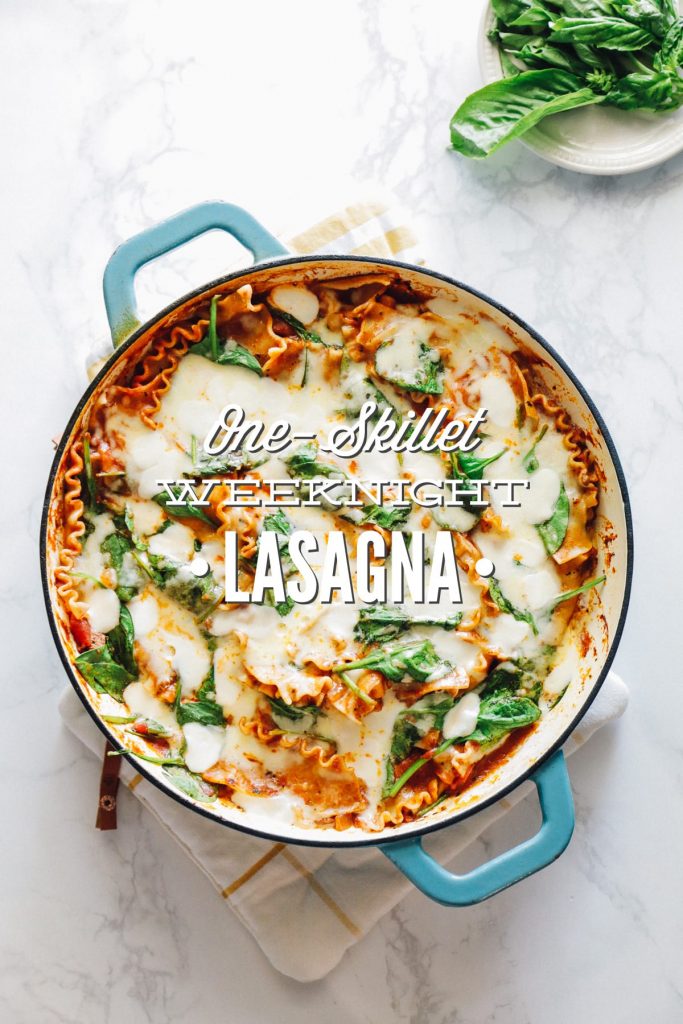 I was eager to assume the cook role in our new family, despite my lack of basic cooking knowledge. And I'm talking about basic knowledge. This certainly didn't stop me.
I remember my excitement over visiting the grocery store for the first time as a married lady. I created a grocery list using the recipes from the one cookbook in my possession. I'm pretty sure that was some sort of Betty Crocker cookbook. That was 2005, so using the internet for recipe ideas, or scrolling Pinterest, wasn't really a thing yet.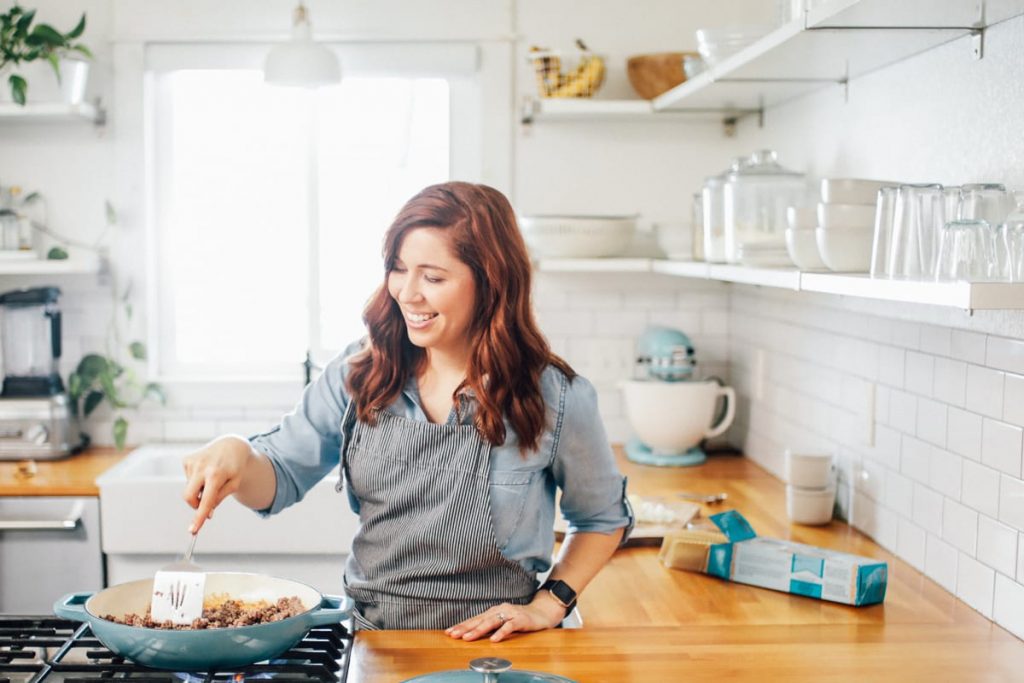 The first week of cooking for the two of us didn't exactly go well. I don't think the recipes were at fault; rather, I didn't exactly consider the time or skill level that the chosen recipes required. I didn't exactly choose beginner recipes. Oh no, the overachiever in me went for the multi-step, speciality-ingredients, magazine-worthy meals.
Most of the recipes were failures, including Dustin's favorite dish, lasagna. To add to the kitchen offenses committed that week, I didn't realize how much food the recipes would yield. Most of the edible leftovers ended up rotting in the fridge. Dustin was nice about the failures, asking for lots of water at the dinner table and assuring me that our domestic skills would improve over time.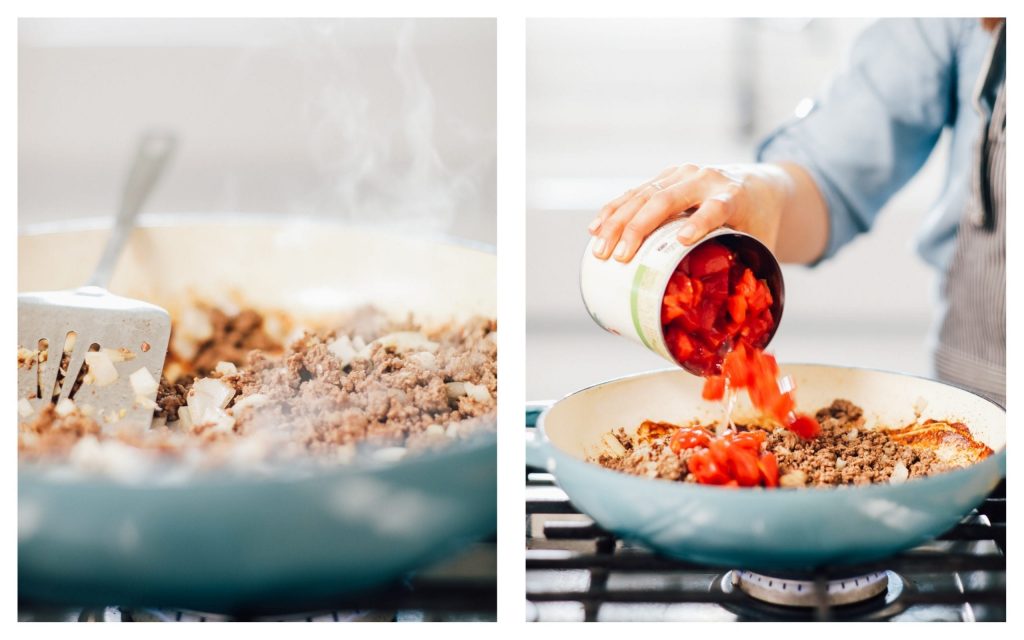 That, my Friend, was when I realized that I had a lot to learn about food and meal planning. Although, at the time, I didn't know about the term, meal planning. It would take me several years to fully "stretch my wings" in the kitchen and learn to cook and be resourceful with ingredients. You can read our real food story, here.
Years later (almost 13 years in August), I still have my reservations about cooking lasagna. And don't get me wrong, I make really good lasagna these days. But, for some reason, I still have this mental image of failing at making Dustin's favorite dish that first week of our marriage. In fact, because of this, I don't make lasagna very often. Plus there is the complexity factor to making traditional lasagna. Who needs more complexity in life? 
Traditional lasagna requires a lot of time and effort. If you've made lasagna before–from-scratch lasagna (well, except the noodles because, hello, let's at least keep that part simple)–you know just how much work is involved. Not only are there multiple steps involved, there's usually a lot of dishes involved. That kind of lasagna, in my mind, is a special treat; not weeknight dinner material.
Today's recipe is a total lasagna game-changer, and it's Dustin-approved and multi-family approved. Helen worked to perfect the recipe, my family has been loving this recipe, and another Live Simply team member (Chardea) has been making the lasagna for her own family.
The beauty of this lasagna recipe is that everything, and I mean everything, is cooked in one single skillet. Just one! The lasagna takes less than hour to make (if you're fast, then you can probably make this in about 45 minutes), from start to finish. Now that's a lasagna I'll make even on a weeknight. In fact, that's exactly what I've been doing.
I hope this recipe helps you simplify an oftentimes complicated meal, allowing you to enjoy it even on the busiest of weeks. Maybe even add this meal to your regular meal rotation.
One-Skillet Weeknight Lasagna (Gluten-Free)
The easiest lasagna you'll ever make! The beauty of this lasagna recipe is that everything, and I mean everything, is cooked in one single skillet. Just one!
Ingredients
1

TB

extra virgin olive oil

1

lb

ground beef

1/2

medium

yellow onion

diced (¾ cup once diced)

3

garlic cloves

minced

1 1/2

tsp

salt

or to taste

1

tsp

black pepper

1

tsp

dried oregano

1

tsp

dried basil

1

28-ounce

can petite diced tomatoes

diced tomatoes also work

1

15-ounce

can tomato sauce

1 3/4

cups

water

9

ounces

brown rice lasagna noodles

*

1

cup

shredded mozzarella cheese

4 ounces

2-3

packed cups

baby spinach

2-4 ounces, depending on preference

4

ounces

"pearl" mozzarella cheese balls

or fresh mozzarella torn into smaller pieces
Garnish:
fresh basil

optional

shredded parmesan cheese

optional
Special Equipment:
deep skillet

or 3 quart Dutch oven*
Instructions
Set a large, deep skillet or Dutch oven over medium heat.

Once hot, add the olive oil. Brown the ground beef, about 5-7 minutes.

Add the onion and garlic, and saute for 2-3 minutes.

Add the seasonings (salt, pepper, oregano, basil), diced tomatoes, tomato sauce, and water to the skillet.

Break the lasagna sheets into 2-inch pieces and add to the skillet. Make sure the noodles are submerged in the meaty sauce.

Bring to a boil, then lower to a simmer and cover for 18-20 minutes, or until the pasta is just about done and most of the liquid is absorbed.

Gently stir in the spinach and shredded mozzarella. Top with pearl (or torn) fresh mozzarella and cover for 5 minutes to melt.
Nutrition
Calories:
475
kcal
Carbohydrates:
35
g
Protein:
23
g
Fat:
26
g
Saturated Fat:
10
g
Cholesterol:
75
mg
Sodium:
775
mg
Potassium:
237
mg
Fiber:
3
g
Sugar:
1
g
Vitamin A:
155
IU
Vitamin C:
1.2
mg
Calcium:
188
mg
Iron:
1.7
mg